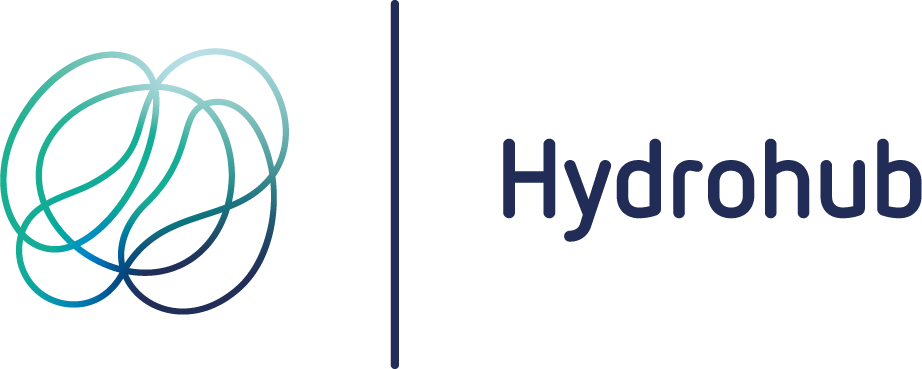 The Hydrohub Innovation Program comprises all ISPT activities in sustainable hydrogen production. It is a mission-oriented program for developing largescale, electrolysis-based production of sustainable and low-cost hydrogen, as a driver for circular industrial chains. The program is managed by the ISPT cluster System Integration and currently revolves around three main projects: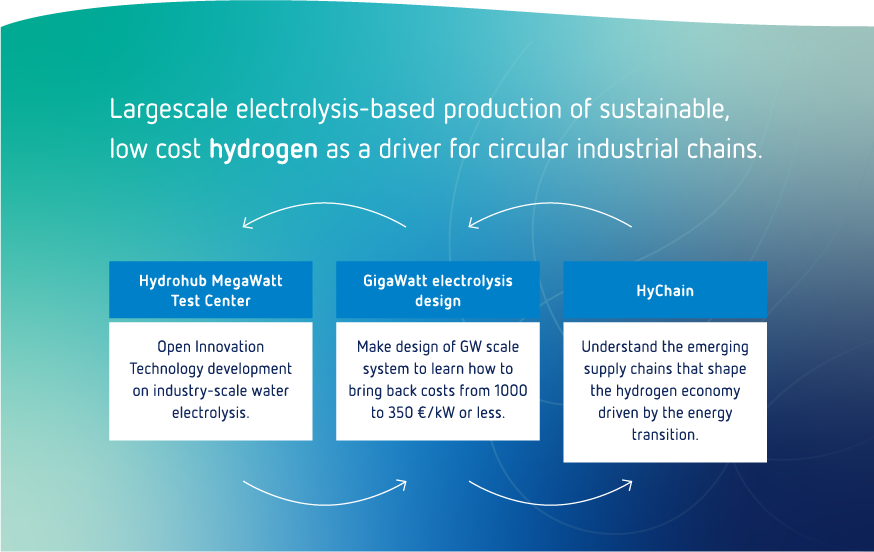 Development of an open-innovation infrastructure for stress testing of water electrolysis technology at an industrially relevant scale.
Conceptual design of a many-electrolyzer system of gigawatt size – the size that bridges large-scale renewable power production in offshore wind parks and industrial-scale use of hydrogen for feedstock and energy purposes.
A series of exploratory studies focused on a strategic understanding of the drivers behind global emergence of hydrogen value chains, covering aspects such as sources of supply, demand, transport, costs, environmental impact and public engagement.
Better performing electrolyzers by improving the manufacturing and the project aims to reduce 25-30% for levelized costs of hydrogen (compared to the state-of-the-art technology) by 2030. 
Join the Hydrohub Innovation Program
The Hydrohub Innovation Program is open for more participants. For more information, use the contact form below to contact Program Director Andreas ten Cate and Program Manager Carol Xiao.