Although not everyone believes so, the energy transition cannot be done without green hydrogen. However, the Dutch hydrogen economy is struggling to get off the ground. In an interview with Change.inc, our director Business Development Carol Xiao explains why and what needs to change. "The suitcase is packed, the tickets are booked, but we don't dare to get on a plane."
Carol Xiao is director Business Development and responsible for our Hydrohub Innovation Program. She is also a frequently asked speaker for conferences, symposia and other events. During these lectures on hydrogen, Carol Xiao sometimes asks the audience who believes in the need for green hydrogen. Often only half of them raise their finger.
Green hydrogen is certainly not the only option, but it is an indispensable one
But according to Carol, the need is there. The industrial sector makes extensive use of grey hydrogen (both as an energy carrier and as a feedstock) and other fossil fuels. And in many cases, green hydrogen is the best sustainable alternative. "All processes that we can electrify, we should electrify immediately. But in a number of cases that is simply not possible. For example, in processes that require temperatures above 700 degrees Celsius. That's where you need green molecules. Green hydrogen is certainly not the only option, but it is an indispensable one," says Carol.
The price of green hydrogen
The high price of green hydrogen is often cited as a counterargument for green hydrogen in the Netherlands. But according to Carol Xiao, this is a misconception. "We don't have a business case for green hydrogen yet. The price of green hydrogen cannot yet compete with grey hydrogen. But that's not the point. The point is: companies have to change. Those who don't, will pay a much higher price in the near future."
According to Carol we are well prepared and we know exactly what the hydrogen chains should look like. "There are obviously still innovations to be made, but the technology is advanced enough to start. In addition, many companies already have the blueprint, the financial picture and the permits ready for their first green hydrogen plants," says Carol.
Lack of certainty
So why are we afraid to take the next step? "We're lacking the certainty to actually get started," says Carol. "Although the Climate Agreement states that the Netherlands must have 4 gigawatts of production capacity for green hydrogen by 2030 (and that target may be increased to 8 gigawatts), an ambition alone is not enough. Companies need a clear roadmap, complete with clarity on the how, what, where and subsidy options. That is currently missing."
The result: everyone is waiting for each other. We desperately need parties to break this stalemate, states Carol: "A good example of this is Gasunie. They already started creating a hydrogen backbone (the main transport network for hydrogen, ed.), by preparing part of the natural gas network for hydrogen transport by 2025."
How can it be done differently?
Carol points to foreign countries, where, for example, the Inflation Reduction Act in the U.S. creates certainty and clarity. China is also doing well. "The Chinese Government makes plans for decades, sticks to them and gives almost infinite support for their implementation. They first look at what they want to achieve and then at what it takes."
Carol notes that in the Netherlands the mentality is different: "Essentially we ask market parties to solve the climate problem, without offering support for this. That obviously doesn't work."
Essentially we're asking the market to solve the climate problem without any support
In crisis mode
To change this, we need to start thinking much more from a crisis situation, Carol continues. "The climate problem is a crisis, but we are not in a crisis mode yet. When we do get into that mode, things can go fast. And that starts with clarity from the government: this is where we are going, this is how we are going to do it and in this term."
But the responsibility does not lie solely with the government, Carol concludes. "We also need pioneers in the business world who are just going to do it: building hydrogen plants and installing the hydrogen backbone. That helps tremendously. Once that happens, the rest of the chain will naturally follow."
Hydrohub Innovation Program
In ISPT's Hydrohub Innovation Program we work on projects that develop new hydrogen production technologies, scale up existing technologies, and develop the supply chain.
More about Carol Xiao
Carol Xiao is our director Business Development. She has a background in Chemical Engineering and dedicates her efforts towards creating a future society that runs on green hydrogen, instead of fossil fuels.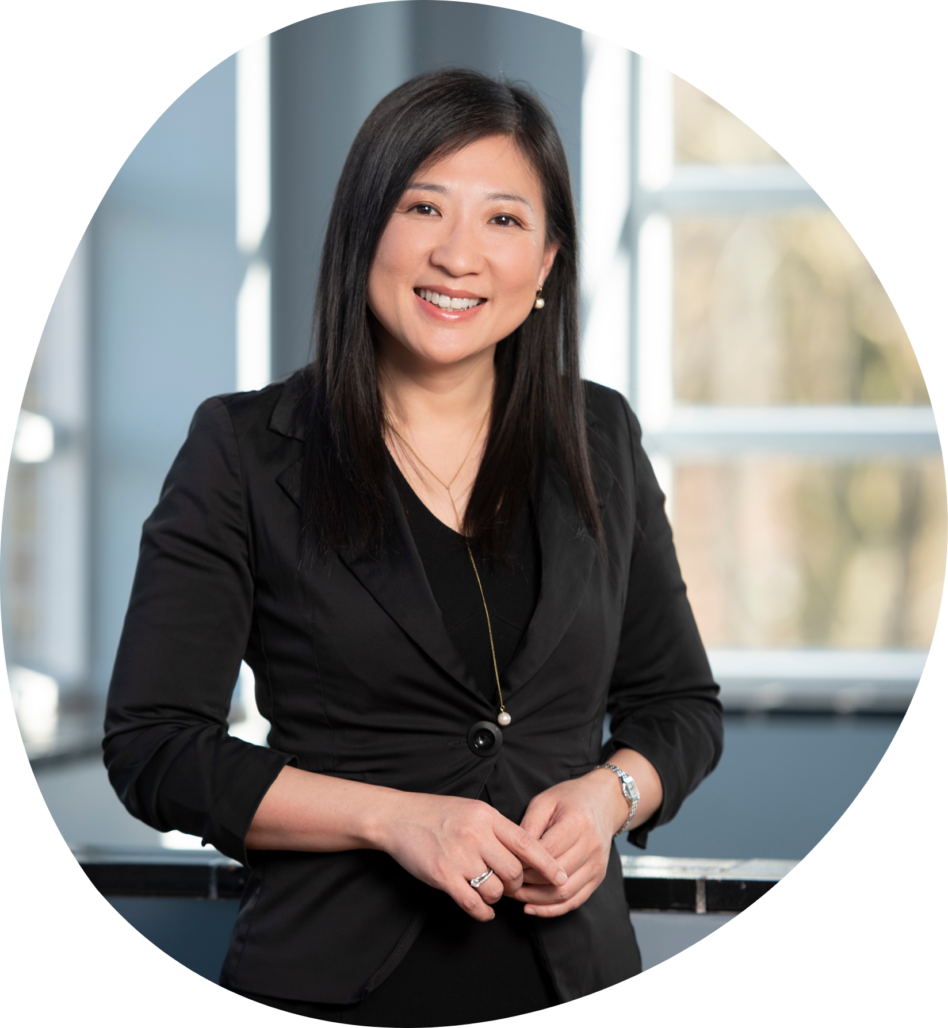 This article was previously published on change.inc in Dutch.