Our Trendreport 2023 is out now. It's called 'The Future of Sustainable Process Industry' and it's the result of a year full of reflection, innovations and conversations with partners, experts and other people in the field.
As process technologists, we have control over how we set up processes. But because we are part of a chain, we sometimes have a limited view of things: it can be hard to see the big picture.
Last year – that's 2022 – the nitrogen crisis, the huge increase in the price of gas and electricity, and the shortage of raw materials; they all put an enormous pressure on the system.
So if you want take your company in future directions, you need to know this:
Electrification is always in the money
Design thinking will be the ultimate starting point
Human capital is becoming a real concern
There is a growing need for fact-based information
It's now being decided who key players in the international hydrogen market will be
Carbon will become financially valuable
Download your free copy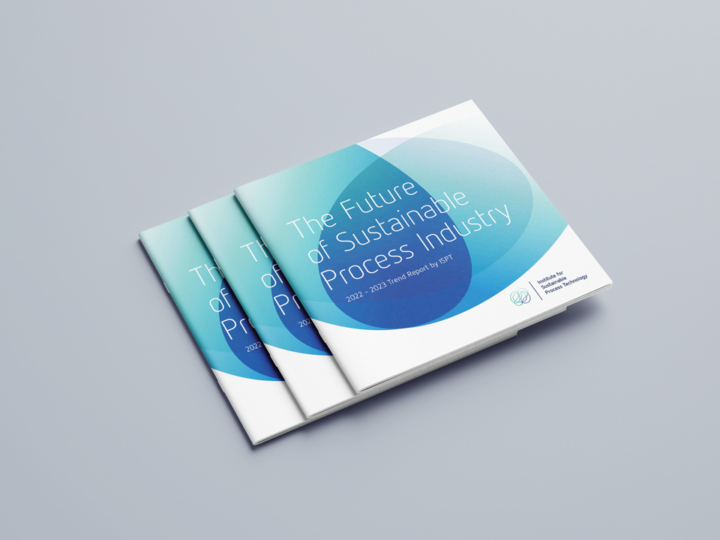 ISPT is working hard on making the Dutch industry more sustainable. It can be done, and we love telling stories about it. Once you downloaded our free Trendreport '23 you will also receive our newsletter. No worries, it's a good read and you can unsubscribe at any given time.