Drying and dewatering is an important processing step in industry. All kinds of products require drying, varying from vegetables and dairy products to paper and sewage. Drying is also an energy-intensive technology, requiring 80 PJ a year (2013 NEVI). It is one of the most energy-consuming processes in the process industry, especially in the food and paper industries. When it comes to reducing energy use and CO2 emissions of industry, innovations in drying and dewatering play a key role.
The mission of the Drying and Dewatering cluster is to identify joint drying issues and to improve or develop new technologies that use less energy and result in a reduction of CO2 emissions while maintaining or improving product quality.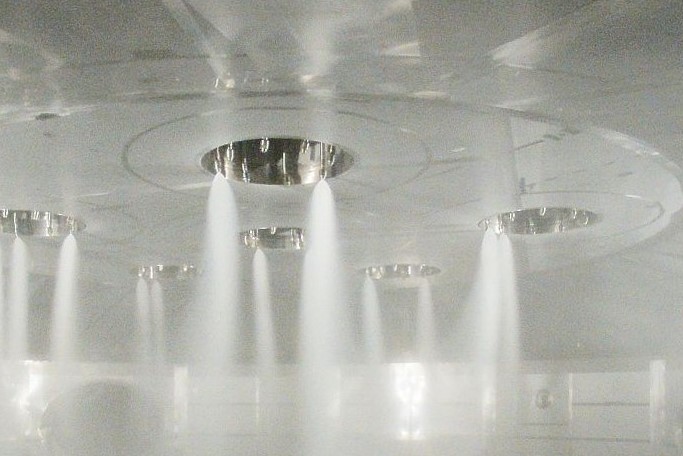 Reducing cost, improving quality
The cluster maintains a sustainable innovation program (or roadmap) where the focus on reducing energy and costs use is strongly linked to the manufacturing of high quality and sustainable products. In our projects, the interaction between industry and academia is key to realizing cost-effective R&D and ensuring the effective and rapid transfer of technology from the laboratory to industrial practice. Examples of topics are:
Convective drying:
spray drying / fluidised bed drying / radio frequency drying / microwave drying;
Conductive or dielectric drying:
drum drying / vacuum drum drying / vortex drying / agitated thin film drying / refractance window drying;
Freeze drying or Lyophilization;
Waste recovery;
Smart sensoring;
Hydrodynamics; and
Heat recovery and re-use.
New activities are defined in accordance with the roadmap as established by the cluster and the associated drying community.
The cluster Drying and Dewatering contributes to the themes of Heat, Water and Industry 4.0 at the Institute for Sustainable Process Technology.
Partnership with the Dutch drying community
The cluster Drying and Dewatering works in close partnership with the Dutch working society on drying NWGD (Nederlandse Werkgroep Drogen) to realise the joint ambition of innovation in the area of drying technology in the Netherlands. NWGD stimulates the development and application of sustainable drying technology by connecting experts, amongst others via networking events. The partnership shows, for example, at the yearly NWGD symposium where updates of the ISPT research projects are presented to the NWGD community. For more information visit the NWGD-website.
Contact
If you have a specific issue or project idea that would fit the mission-driven program of the Drying and Dewatering cluster, or if you are interested in joining our open innovation cluster, please contact cluster director Peter de Jong or program officer Anne van der Zwaan using the contact form below.