On March 18th, the Institute for Sustainable Process Technology (ISPT) and its partners virtually kicked-off HyChain 4. This project helps to accelerate informed decision making for the deployment of hydrogen value chains and implementation of the hydrogen economy in the Netherlands and across Europe.
Hydrogen and future economy
Hydrogen plays a key role in the future economy as carbon-free energy carrier and feedstock. However, there is yet much uncertainty about the rate at which a hydrogen economy can be build. To clarify the needs and possibilities for the Dutch hydrogen infrastructure, investments are needed in all stages and sectors of the supply chain: production, storage, transportation and use. The HyChain 4 project tries to create clarity in this uncertainty by developing models and tools.
How to deliver green hydrogen
The key solution of the HyChain 4 project is to create a tool consisting of a common data set and model that describe how investments need to be made over time to create the value chains that deliver green hydrogen from production to its use in the industry. This tool supports stakeholders in their decision making by identifying the most attractive investments needed to develop the hydrogen economy as an integral part of the energy transition challenge of the industry.
In addition a sustainable service model is developed that secures long-term access and maintenance of the tools and data. The HyChain 4 project focuses on the Netherlands as key region in the North Western European energy network. Within the Netherlands we will look in more detail into two industry clusters: the SouthWest Netherlands cluster (SWNL) and the Port of Rotterdam Region (POR).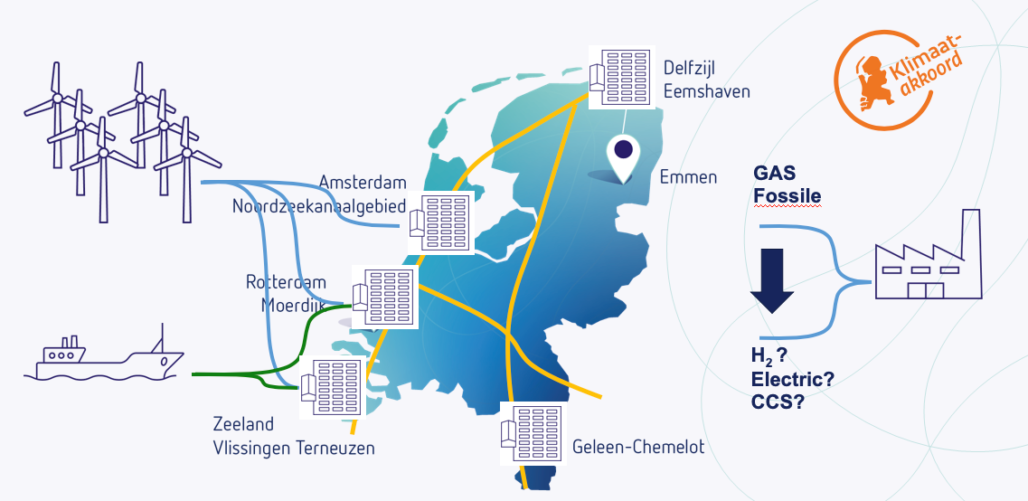 Future renewable hydrogen
The different HyChain projects look at the development of future renewable hydrogen value chains with the Netherlands as a focal point. Industry, consultants and knowledge institutes work together to clarify what is needed to build energy chains based on large-scale affordable production of green hydrogen. HyChain consists of five parts, of which the first three were finished in 2019. The HyChain projects are part of the Hydrohub Innovation Program. ISPT established this program to increase the understanding of the role of hydrogen in the industrial energy transition.
Read more about HyChain 1, HyChain 2, and HyChain 3.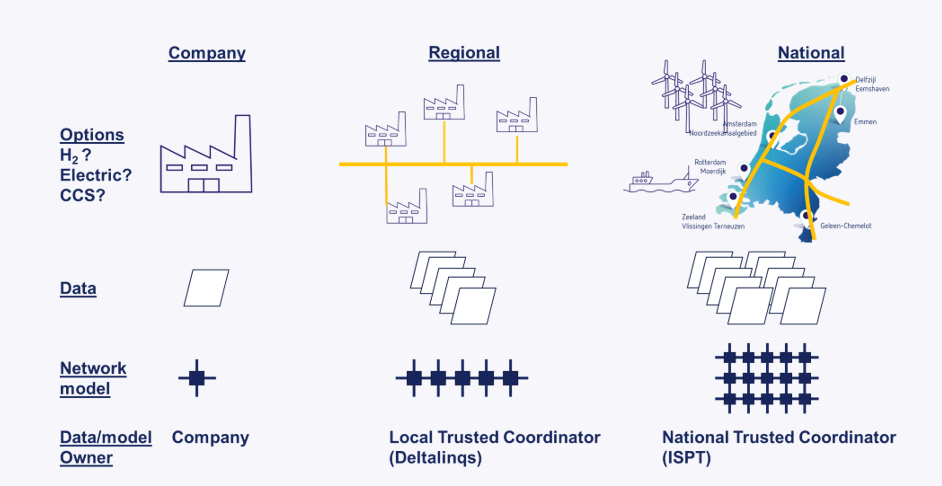 Acknowledgement
This project is co-funded with subsidy from the Topsector Energy by the Ministry of Economic Affairs and Climate Policy.