This aim of this project is to develop a Smart Maintenance Skillslab. It is here where industry and educational institutions collaborate on the development and application of new forms of education as a solution to the increasing shortage on the labor market, now and in the future.
Technological developments and innovations in the maintenance sector follow each other at a rapid pace. The use of these innovations in business activities means that work processes are subject to change. New knowledge and skills are required from both existing and upcoming human capital. Companies are finding it difficult to attract and deploy sufficient and properly trained personnel. The labor market is characterized by a quantitative (shortage of staff) and qualitative (lack of knowledge and skills) mismatch.
The skillslab connects talent and human capital with experience and demands of the industry. By means of:
Experience and demands of the industry by using Augmented Reality.
Walkthroughs for training.
Fieldlab showing show cases bring industry and education at one place.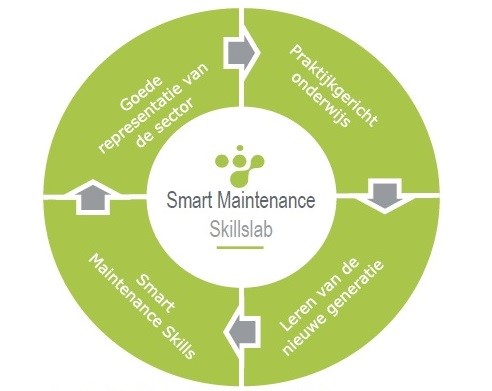 In May 2020, the Institute for Sustainable Process Technology (ISPT) participated in the knowledge round table of to investigate the use of automation in the Port of Rotterdam. The project investigated the current state of automation in maintenance and explored the possibility, implications and benefits of further automation in maintenance.
This is a project by Rotterdam School of Management AmCham Rotterdam Chapter and Deltalinqs.
Partners