Decision makers from both private and public sector have a growing need for common ground to facilitate transparent and future-oriented discussions. The transition towards a circular and carbon neutral industry is a complex process, which is exemplified by the many involved different stakeholders and possible choices they all have. The "Tekenkamer van de Industrie" provides a way of working supported by fact-based and validated models and data to explore these choices and provide actionable insights for those involved.
It is quite clear what the main parts are to lower our CO2-emissions to 2030. But beyond 2030 the path to moving away from fossil options is much more undefined. With the Tekenkamer van de Industrie we want to support this transition of the industry to fit with a clean society in 2050. Together we are working to explore, design, study, discuss and debate to find pathways towards our envisioned industry of the future.
Industry's transition is agenda setting
With the Tekenkamer van de Industrie we create a platform. In this platform our community can interact in an open, transparent and trust-based environment. On this platform, the 3 key stakeholders find their peers to conclude on mutually accepted insights to underpin decision making.
Industry establishes its license to operate and provide products, jobs and welfare. Whereas network operators are crucial in creating the necessary infrastructure to enable industry to operate. Government represents society's needs and provides the boundary conditions for the transition of industry towards sustainability. Other stakeholders like NGO's and knowledge institutes are represented as well.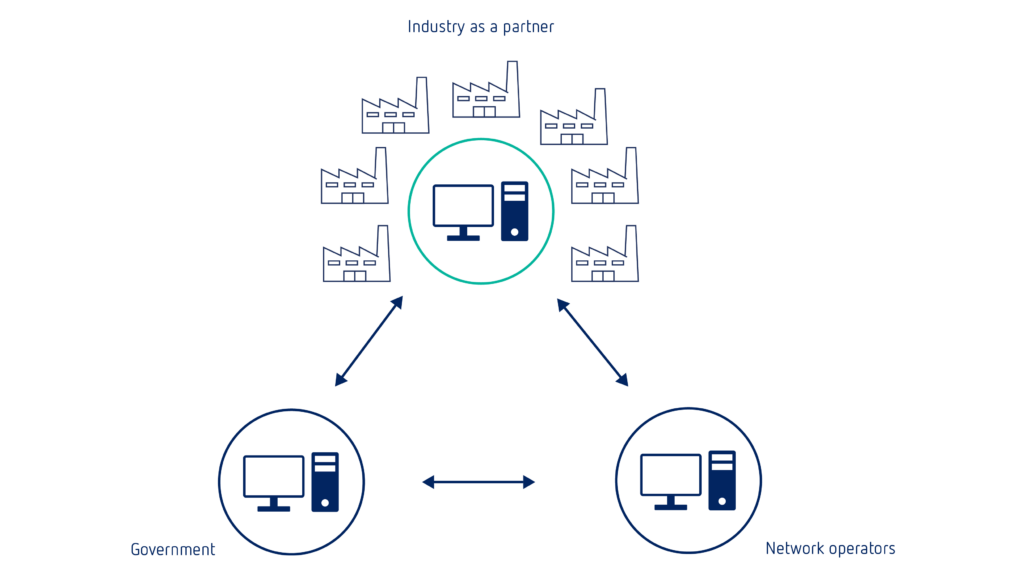 Data driven and fact based
Over the years, both simulation and optimization models have been developed within ISPT projects. Within the Tekenkamer we bring the models and our learnings together. In the Tekenkamer, we work along three lines:
Professional support for implementation, maintenance and use of the models
Use of the models to support industry transition across the scales of individual company, regions or cluster to (inter)national level;
Through our user community, we learn about new needs, which are adressed in development projects.

Through cooperation and a shared view on data and scenarios to describe possible futures we work towards actionable insights for the transformation of individual companies, industrial clusters or a sector at national level. We use the following tools to explore the limitations and possibilities of our transition:
The CTM is a tool to explore pathways to zero emissions for the currently fossil intensive industries. It is also applicable for new industries that produce recycled, biogenic or synthetic molecules. The CTM was developed at the initiative of ISPT by a broad consortium of companies, network operators and societal organizations.
The HyChain transition models capture the transition options of different industries, and consider these coherently. Together with interconnecting (available and future) infrastructure for gas, CO2, power and hydrogen. With these models the dependencies of the development pathways on price scenarios, regulations, and the own believes of the industry can be studied in detail and provide transition pathways.
Solid reasons to join the Tekenkamer
What's in it for me? Well, we believe there is plenty! How about these four solid reasons?
Participating gives you a better understanding of the intricacies of industry transition;
We learn from each other. Together we explore, debate and develop our visions for a future clean industry, embedded in society;
We use proven tools and best practices to test the impact of our individual and collective needs (for feedstocks, energy resources, infrastructure, etc.). With this we explore the limitations and possibilities of the transition;
We communicate the outcomes to our stakeholders and shape our way into the future.
For more information, please contact Geoffrey Schouten.