Since 2017 the Hydrohub Innovation Program focuses on developing knowledge and technology for the production of green hydrogen on a large scale. One of the projects is the Hydrohub MegaWatt Test Center. This open innovation test center in Groningen provides a much-needed facility for technology development. Recently, an important step in the construction towards a fully operational test center took place. We'll talk you through.
Hydrogen from renewable power sources plays a key role in the energy transition by reducing CO2 emissions related to industrial activity. Hydrogen is contributing as sustainable industry feedstock as well as energy carrier. The ISPT's Hydrohub Innovation Program is aimed at developing largescale, electrolysis-based production of sustainable and low-cost hydrogen. Part of this program is the Hydrohub MegaWatt Test Center project for experimentation with full-scale small industrial Proton Exchange Membrane (PEM) Electrolyser and Alkaline Electrolyser (AE) units of 250 kW each.
The research project is led by ISPT, where TNO is responsible for the PEM electrolyzer, ISPT for the Alkaline system and Hanze University of Applied Sciences for the infrastructure, utilities and operation. The research project carried out in collaboration with partners Shell, HyCC, Yara, Gasunie, PlugPower, Groningen Seaports, University of Groningen and Yokogawa.
Testing and optimizing in an open innovation centre
The construction of the experimental Hydrohub MegaWatt Test Center started in April 2021 at EnTranCe – Centre of Expertise Energy of the Hanze University of Applied Sciences in Groningen. The goal of the project is to run a series of experiments to test basic operations, identify the window-of-operation and explore limitations in stress-tests to understand the optimal operation window and limitations of equipment. Another aim is to develop an open-innovation ecosystem in which the test center supports further advanced technology development for electrolysis.
Time is limited and acceleration of technological innovations is needed in order to reach our climate goals. We want to bring more efficient and circular electrolyzers faster to market by testing this in reality and on large scale. The Hydrohub MegaWatt Test Center facilitates this crucial step.

Lennart van der Burg – Cluster leader renewable hydrogen TNO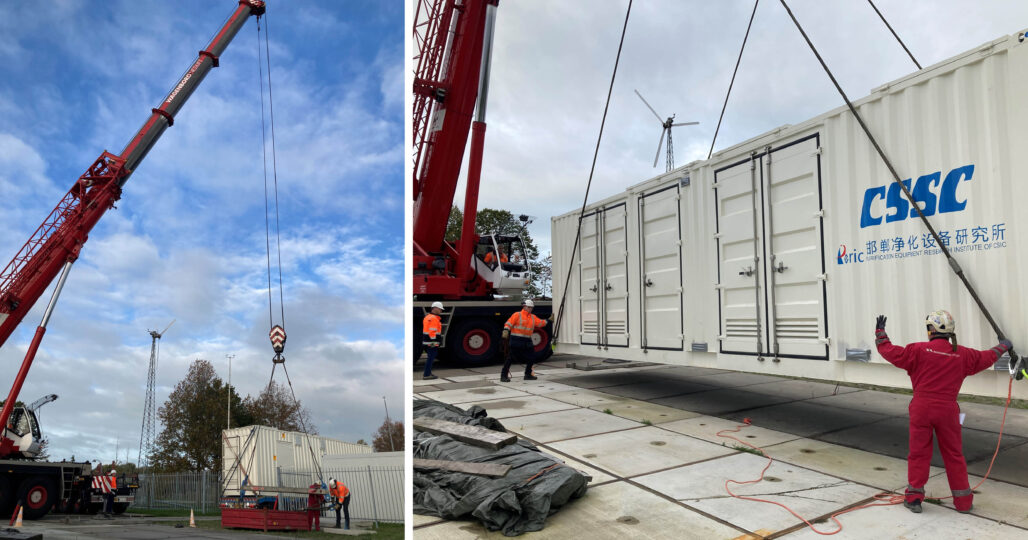 Important step towards a fully operational test center
This year (2022) the utility system at EnTranCe has been constructed and made ready for the PEM and Alkaline (AWE) unit to arrive. In November 2022 the moment was finally there: after the PEM unit, the Alkaline unit arrived in Groningen and now both electrolyzers are installed. All equipment is in place, so it's time to make the test center ready for research and share the learnings. Once commissioning is done, companies can perform practical tests at scale in real electrolyzers.
We are proud of our partners that we are realizing this Hydrohub MegaWatt Test Center together

Carol Xiao, Program Manager Hydrogen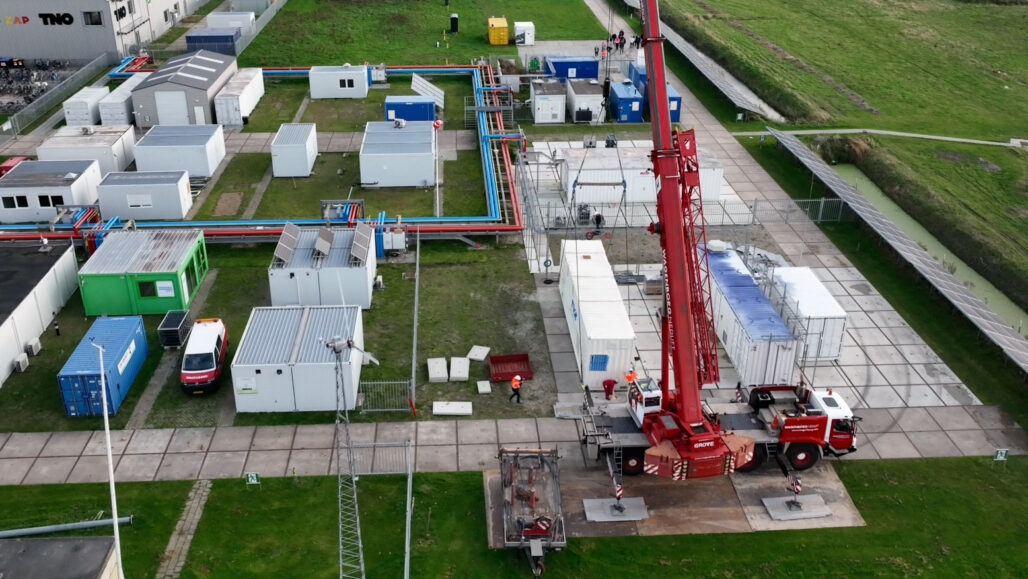 More information
Are you interested in learning more about the Hydrohub MegaWatt Test Center? Read more about this project or contact Carol Xiao: carol.xiao@ispt.eu.