The ECWRTI project sets a leading industrial example by demonstrating the scale-up of the EColoRO concept that allows to close the water cycle in the textile industry, achieving an unprecedented sustainability performance.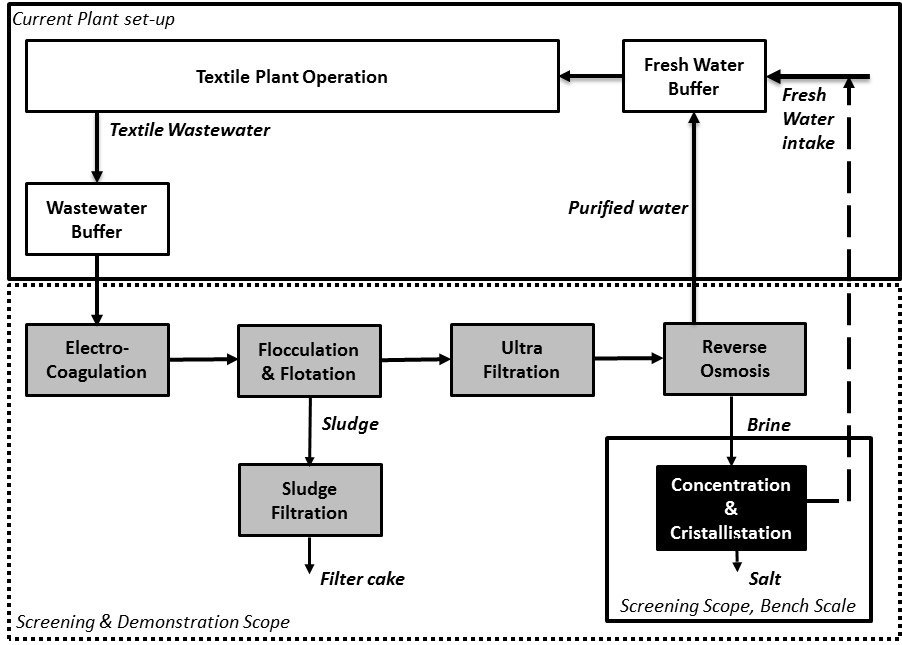 About ECWRTI
The EColoRO technology has two major advantages: it enables textile mills to reduce fresh water consumption by up to 90 percent, and it lowers their wastewater treatment costs. Other advantages include relatively low energy consumption, no additional chemicals, and no required changes to existing processes. EColoRO's innovative approach integrates electrocoagulation with systems that are already being used in industrial applications, accelerating the step to commercial market implementation when the project completes.
ECWRTI project is finalized in 2019, final results, conclusions and recommendations of the project are available in the ECWRTI White Paper.
See the ECWRTI publications for public deliverables and other project related articles.
The ECWRTI consortium consisted of seven partners from SMEs, end-users, research institutes, textile confederation from four EU countries with the Institute for Sustainabale Process Technology as project coordinator.
For more information visit the ECWRTI-website or contact us.