During the ISPT Conference '22 we talked about money. How will we finance the transition to a fully sustainable Dutch industry by 2050? And what investments will contribute to the energy transition? We also spoke about the role of human capital and how society will support the actions that need to be taken. We give you an impression of this interesting day.
On November 8th 2022, almost 200 professionals from the industrial sector gathered at the Prodentfabriek in Amersfoort. Together we explored new ideas, knowledge and lessons on how the energy transition should be financed and what the role of human capital, industry and ISPT should and can be. During a roundtable, hosted by Rosanne Hertzberger, our speakers Marjan Minnesma (Urgenda), Alice Krekt (Deltalinqs), Peter Molengraaf (Topsector Energie), Werner Schouten (Impact Economy Foundation) and Rob Terwel (Kalavasta) discussed these subjects. In our themed sessions we took an in-depth dive into various topics concerning the energy transition.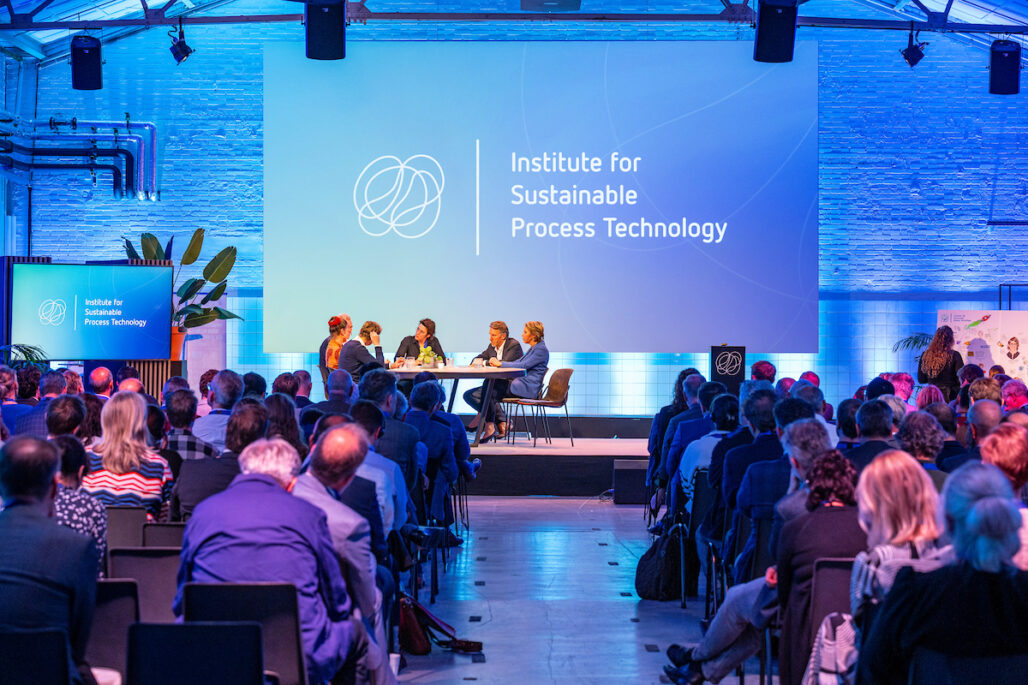 Relive the day with our liveblog
Couldn't be there? During the day we kept a liveblog containing quotes, pictures and interesting facts.
A visual recap
A picture is worth a 1000 words! During the conference 3 talented illustrators from Getekend Verslag captured the day in one big artwork. Have a look: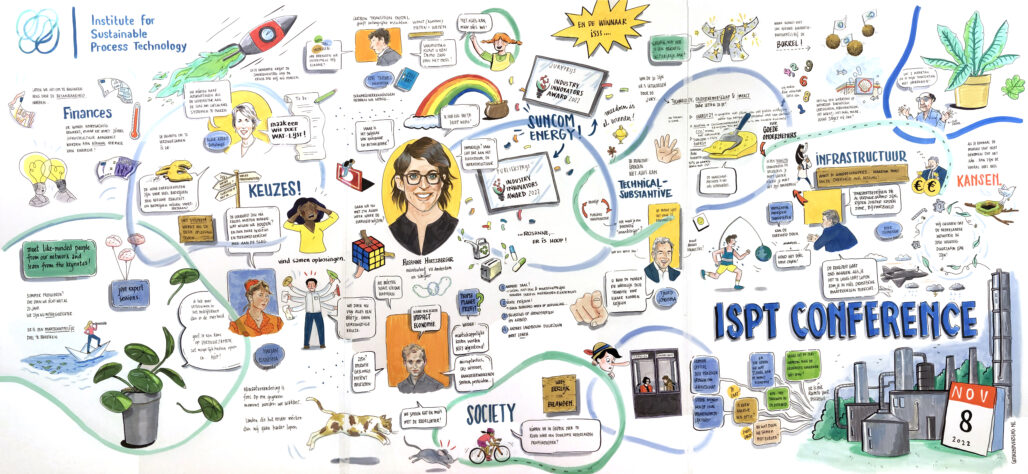 Our themed sessions about the Gordion Knot, Renawable and Circular feedstock and Industrial Flexibility were also attended by an illustrator which resulted in the following drawings we shared on our LinkedIn-page.
Check them out: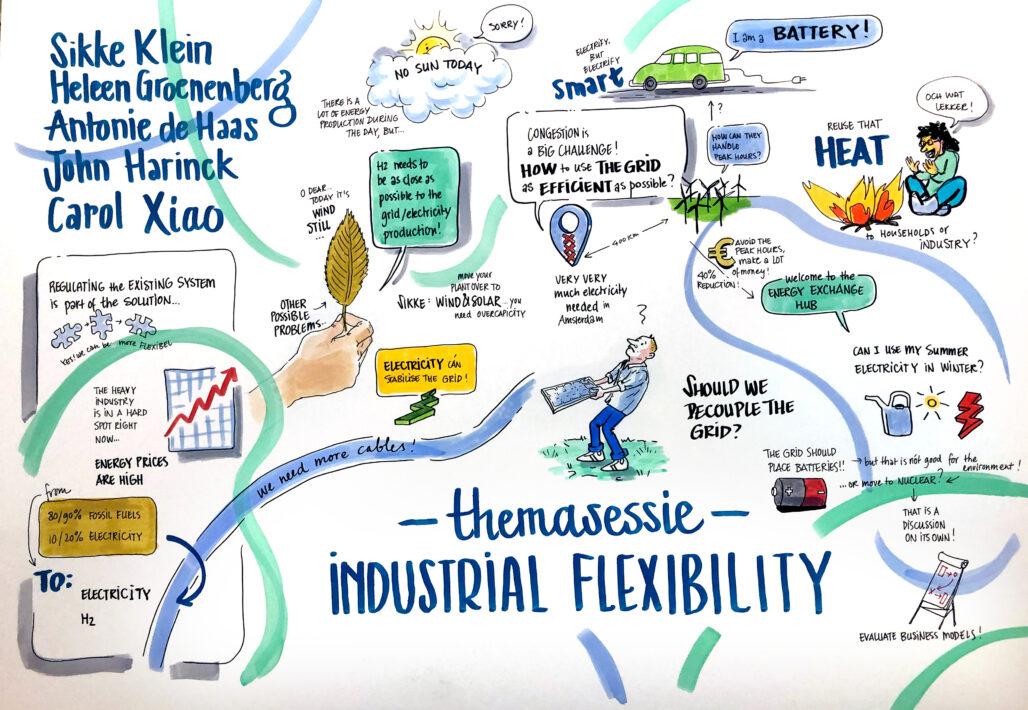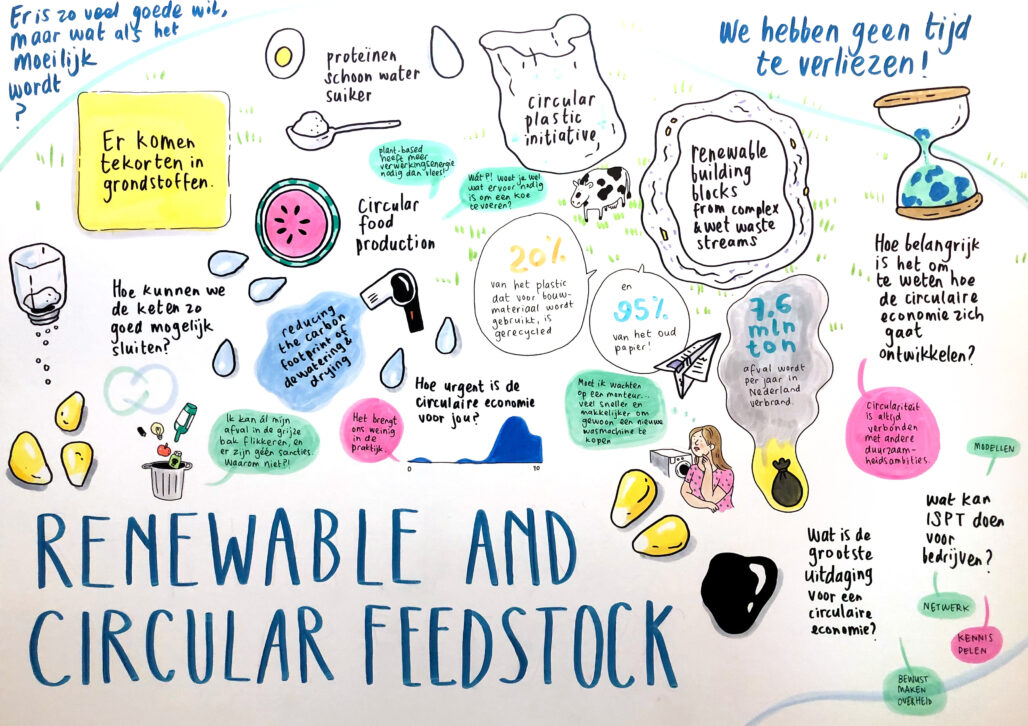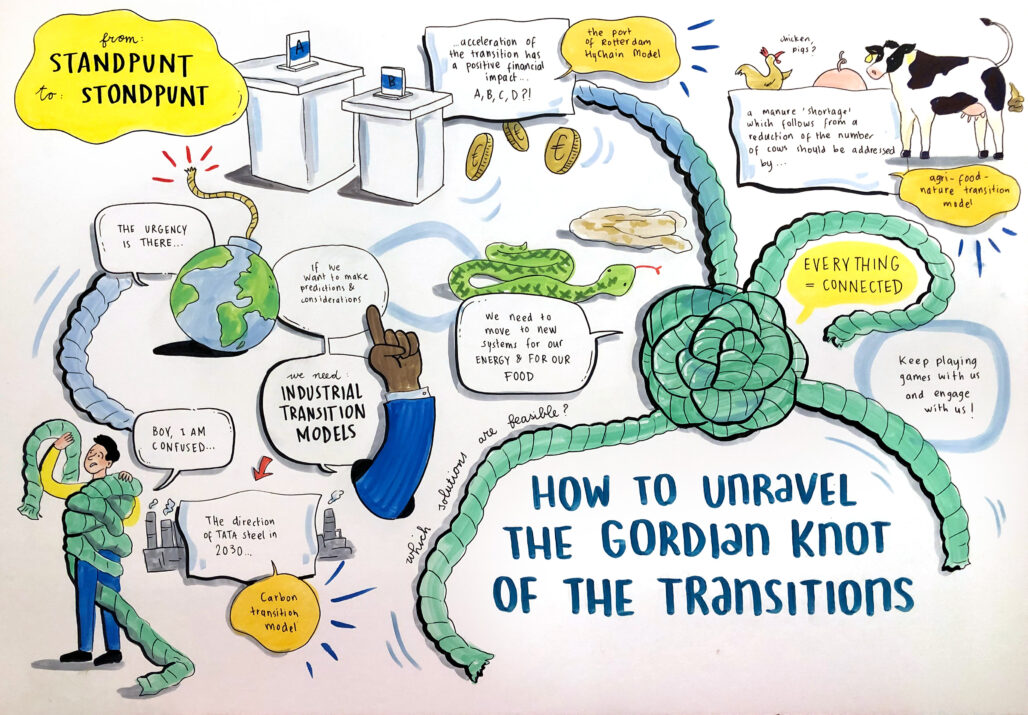 Launch of Carbon Transition Model
During the conference Rob Terwel from Kalavasta launched the Carbon Transition Model (CTM). CTM maps out raw material, energy and emission flows for carbon-intensive companies, and predicts how these flows change with different options for achieving sustainability.
The model was developed by Kalavasta and ISPT, in collaboration with more than 15 partners from industry and grid management and civil society organizations. From now on the model is publicly accessible and can be uses by anyone.
During the conference participants experimented with CTM and a brief summary of the findings were given on the issue: What should Tata Steel focus on in 2030?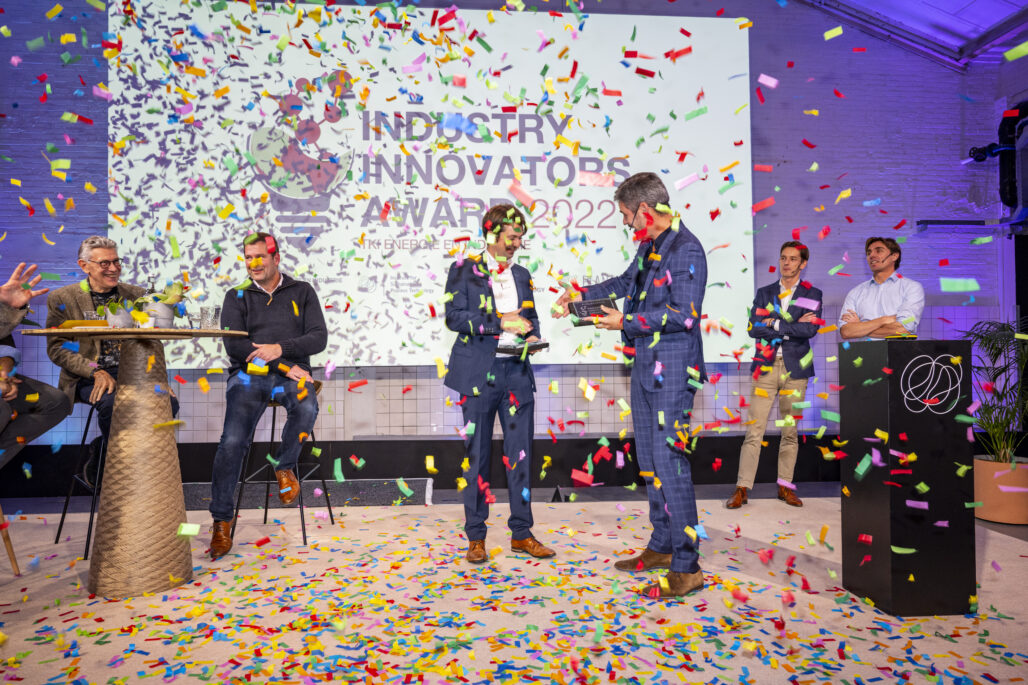 And the winner is….
We closed the day with the Industry Innovators Award 2022 from TKI Energie en Industrie. We're happy to congratulate Suncon Energy for winning this award. Read all about the Industry Innovators Award and the winning idea.
See you next year!
We would like to thank all of our speakers, host, ISPT-colleagues and ofcourse visitors for attending, sharing their knowledge and interacting during this inspiring day. We hope to see you next year!