The industrial sector is facing a big sustainability challenge and can't do it without groundbreaking innovations to get the job done. Therefor, TKI Energie en Industrie created the Industry Innovators Award, to put promising startups in the spotlight. This year, during the ISPT Conference '22, a jury and audience price was being awarded. Suncom Energy turned out to be the big winner, and won both awards.
"At TKI Energie en Industrie we increasingly notice that radical innovations and breakthrough technologies are needed to achieve the climate ambitions for 2050", says Rob Kreiter, director of TKI Energie & Industrie, about the award. "In the coming years, we expect a lot from companies such as today's finalists, with whom we are increasingly collaborating. They own the innovations that will make the industrial sector more sustainable."
During the conference, 3 finalist from the Industry Innovators Award were given the opportunity to give a pitch. They had 4 minutes each to convince the jury and the audience of their potential gamechanger. The 3 finalists were:
Energy21
Alucha Works
Suncom Energy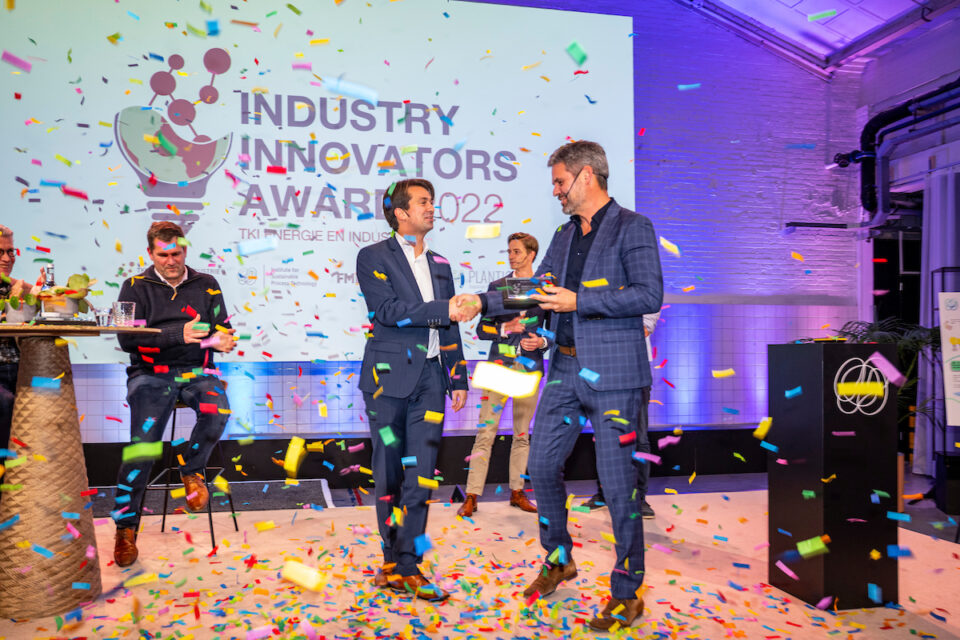 And the winner is…
The jury was very pleased with all 3 finalists, but only one could be the winner. Suncom Energy won both the hearts of the jury ánd the audience.
Henk Arntz, founder and CEO: "Very cool, we are really happy with this. We hope to build the first solar thermal power plant of the Netherlands as soon as possible and we are convinced that we will succeed. There is a lot of interest from many different companies to get started with this, from bakeries and lemonade factories to saunas and district heating. And the good news is: we have a very good business case for that."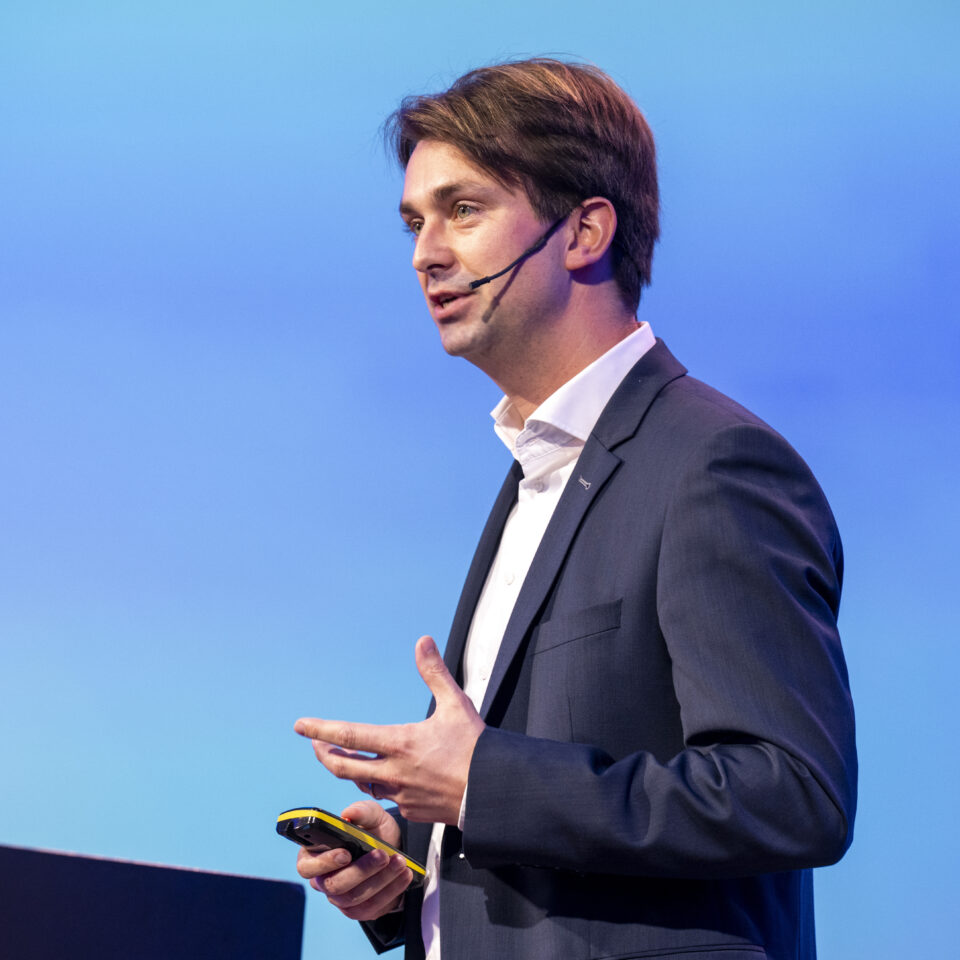 Suncom Energy: Solar thermal power plant on a small scale
You have probably seen them before on a photo or video: large fields where hundreds of parabolic reflectors are set up to concentrate and heat a fluid, which also retains the heat. This form of energy generation is also called Concentrated Solar Power (CSP) and it has many advantages. According to Suncom Energy, the technology is two times cheaper than solar panels, requiers three times less land, only uses non-scarce and recycable materials and has inherent energy storage.
Until now, these solar thermal plants only exists on a large scale, but Suncom Energy managed to build a downscaled CPS reflector. As a result, Concentrated Solar Power can also be used for district heating, greenhouse horticulture, in the chemical sector or even at the local bakery. In other words: with Concentrated Solar Power on a small scale, Suncom Energy makes the technology available on a much larger scale.
The jury consisted of 3 professional jury members:
Sascha Kersten, professor Sustainable Process Technology, University of Twente
Hans van der Spek, program manager Energy, Sustainability and Circularity at FME
Wridzer Bakker, chair NL Guts and CEO Plantics BV