My name is Hamid Gilvari and I was born in 1987 in Iran. I am working at the Delft University of Technology as a Postdoctoral Researcher which is part of the first project within the Circular Plastics Initiative titled Towards improved circularity of polyolefin-based packaging. My research subject is Used plastic gasification to establish a circular economy for polyolefin plastics.
Large-scale used plastic management
In the coming year, I hope that we can make good progress in this project considering the current situation that imposed many limitations for us to work. I am looking forward to collaborating with other project partners and develop new ideas that can be soon applied in large-scale plastic waste management.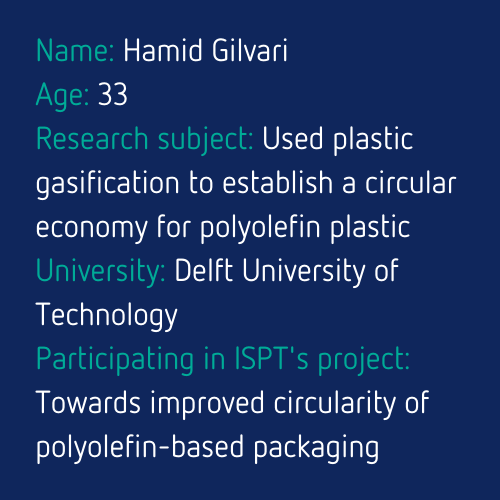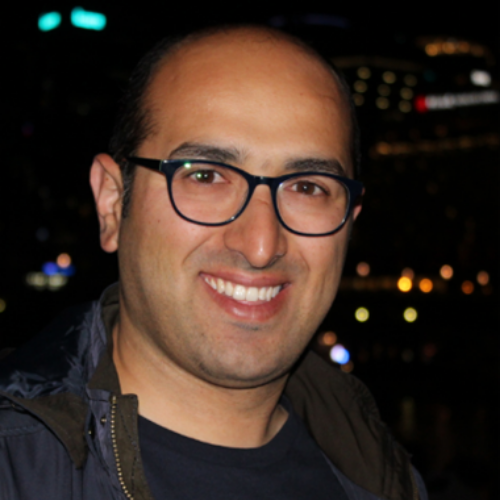 In the first phase of this project, different types of recycled polyolefin plastic will be characterized via small-scale experiments regarding their decomposition behavior under well-controlled heating conditions. In a second phase, gasification tests will be performed on the unique pilot-scale steam-blown bubbling fluidized bed gasifier to investigate the impact of different process parameters on the material conversion and product component yields of the different recycled plastic types.
Novel ideas and solutions for existing problems
In my childhood, I always heard about the dark side of using plastics and the effect of waste plastics on our environment, which creates many problems not only for human beings but also for other species living on this planet. In my opinion, we need to take responsibility for our impact on the environment. This view has always forced me to think about the ways to contribute to the research and development of novel ideas and solutions to address our existing problems.
After my Bachelor studies in Chemical Engineering in my own country (Iran), I moved to Finland to pursue my education by following the Master of Science in Chemical and Process Engineering and majoring in Sustainable Process Engineering at the Lappeenranta University of Technology (LUT). In January 2017, I started my PhD at the 3mE faculty of TU Delft, researching "Degradation behavior of biomass pellets during transport and storage". The project aimed to characterize the physicochemical degradation of various types of biomass pellets during handling, transport, and storage from small to large-scale and involved both experimental and simulation work.
"What makes this project unique is the emerging
need for new technologies to manage the huge
amount of plastics that is produced all around the world."
To me, participating in any project that involves chemical processes is pleasant, but what makes this project unique is the emerging need for new technologies to manage the huge amount of plastics that is produced all around the world. I would like to thank Professor Wiebren de Jong for his trust in me and for allowing me to work in his group. This is an excellent opportunity for me to contribute to the research towards a circular economy. Moreover, the equipped laboratory at TU Delft makes it possible to have ambitious goals.
In my opinion, the Circular Plastics Initiative is an advantageous platform for gathering experts from academia and industries to collaborate towards a CO2-neutral circular economy. I see people are working hard here to reach their goals. That is fantastic.
Acknowledgement
This project is co-funded with subsidy from the Topsector Energy by the Ministry of Economic Affairs and Climate Policy.