At ISPT, we want to translate knowledge into valuable learnings. So we write reports and produce power points, presenting our latest findings about innovative technologies. But to really make an impact on a broader audience, reports just won't do the trick. That's why we develop serious games.
Serious games provide an (inter)active, inspiring and engaging learning experience. By actively participating in a game, you will learn more, remember concepts better, grasp complex topics more easily. And later on, you are more able to apply the lessons learned.
Adding to this, because serious games are played in groups, there's the benefit of participants getting to know one another better. And of course, playing games just is fun!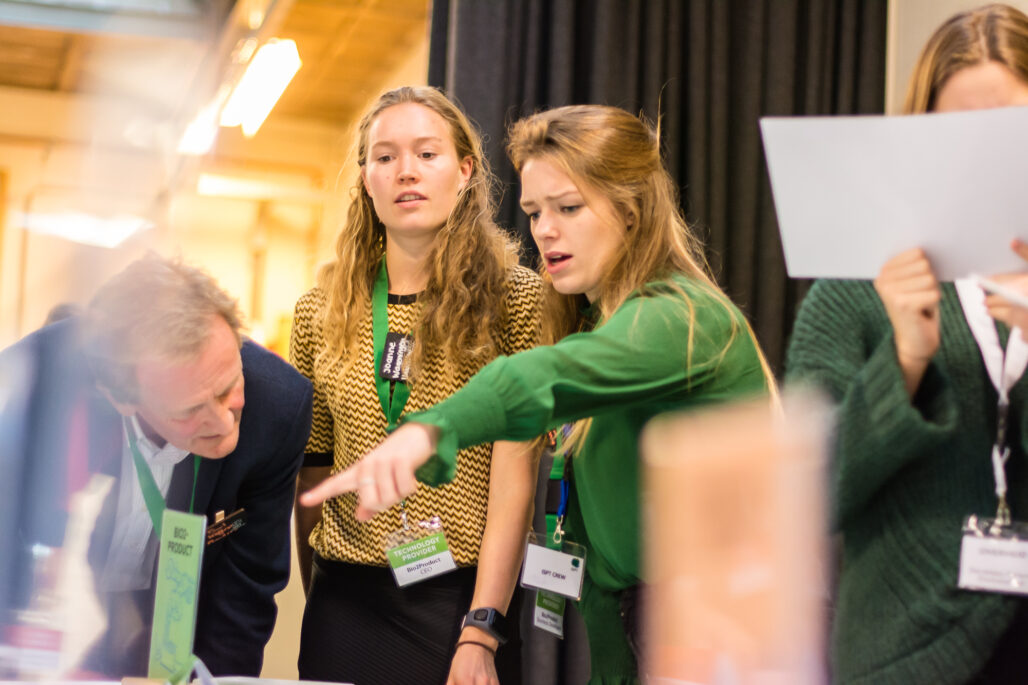 Serious games create awareness
Serious games are particularly useful to create awareness of complex issues and discuss the dilemma's faced by different stakeholder groups. Where a powerpoint does nothing more than just inform the audience, a serious game challenges participants to really experience the issues at hand.
In short, serious gaming initiates and supports changing perspectives. For instance, they clarify the role, drivers and problems of industry to non-governmental organisations. Or they help industry representatives to understand the position of employees at regulatory governmental bodies. Adding to all this, they provide insight in the players' own attitudes and behavior.
Our serious games
ISPT serious games are based upon our expertise and research results, but they deal with overarching topics that go beyond individual projects.
Games take on average 2-4 hours, including a thorough debriefing. They are played at tables of 10-18 people, depending on the game. Large groups can be accommodated by playing at multiple (up to 10) tables. All games are in English. The ISPT serious games are presented in cooperation with Perspectivity, a collective of committed individuals and professional consultants, dedicated to help foster dialogue and build regenerative organisations and societies.
Currently, we offer the following serious games: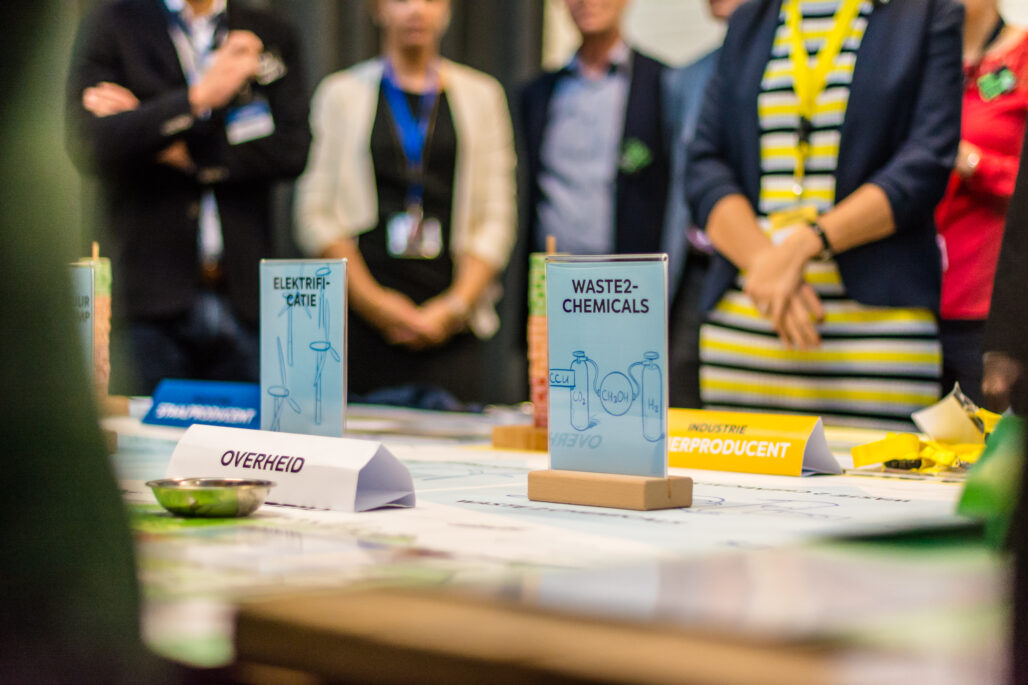 CO2 Reduction Game
In this decision-based board game the players experience the complexity of reducing CO2 in industry; for instance how different options compete with respect to efficiency and impact, how to balance profitability and sustainability, and how legislation and subsidies influence industrial decisionmaking.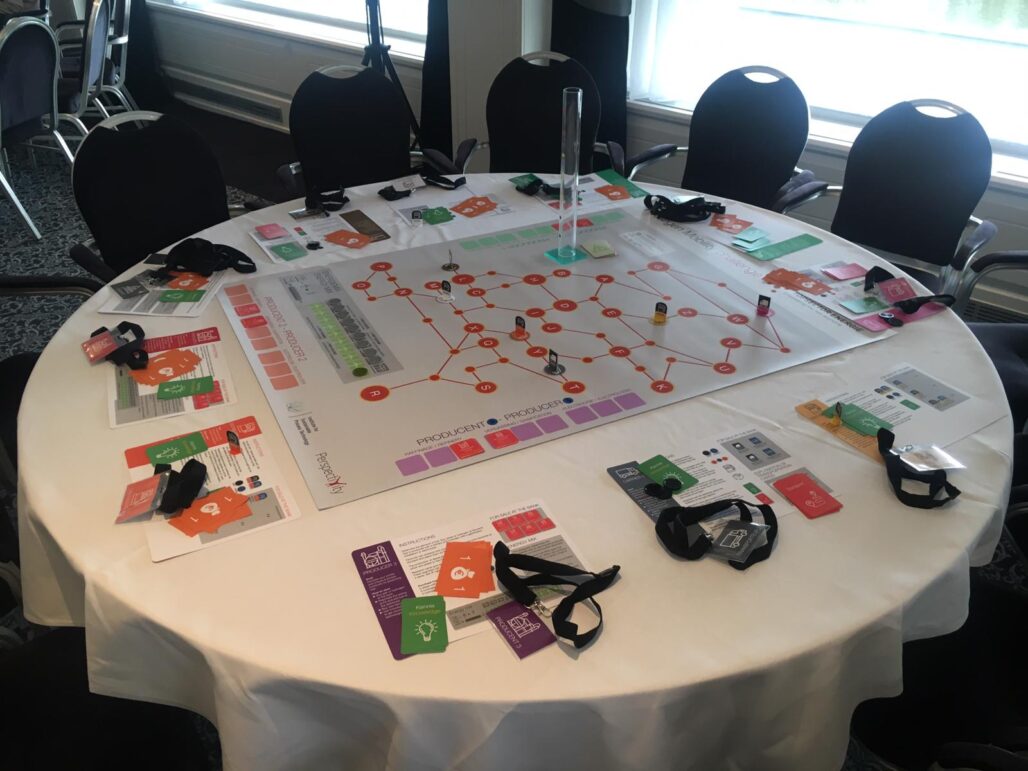 Hydrogen Mobility Game
This game provides insight in the challenges facing key decision-makers in the transition to a hydrogen-based transportation system. The players put their teeth in this complex issue by playing one of five roles: maximizing their profits as package carrier, fuel distributor or fuel producer; reducing CO2 emissions without harming economic development as governmental representative; or facilitating technological innovations as knowledge provider.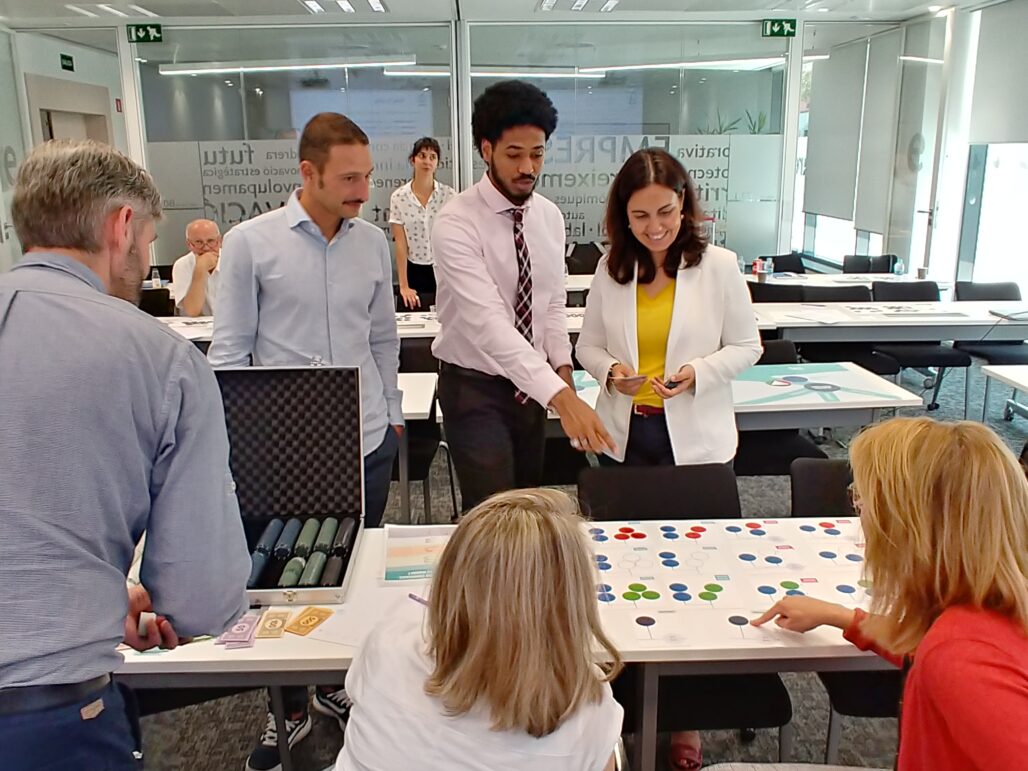 Zero Brine Game
This game provides insight in the challenges of the reuse of brine and minerals and offers a great experience of implementing circularity. The game is inspired by the ZERO BRINE project, a 4-year Innovation Action (IA) financed by the European Commission that provides massive potential to replicate and deploy circular economy solutions in the field of industrial wastewater treatment.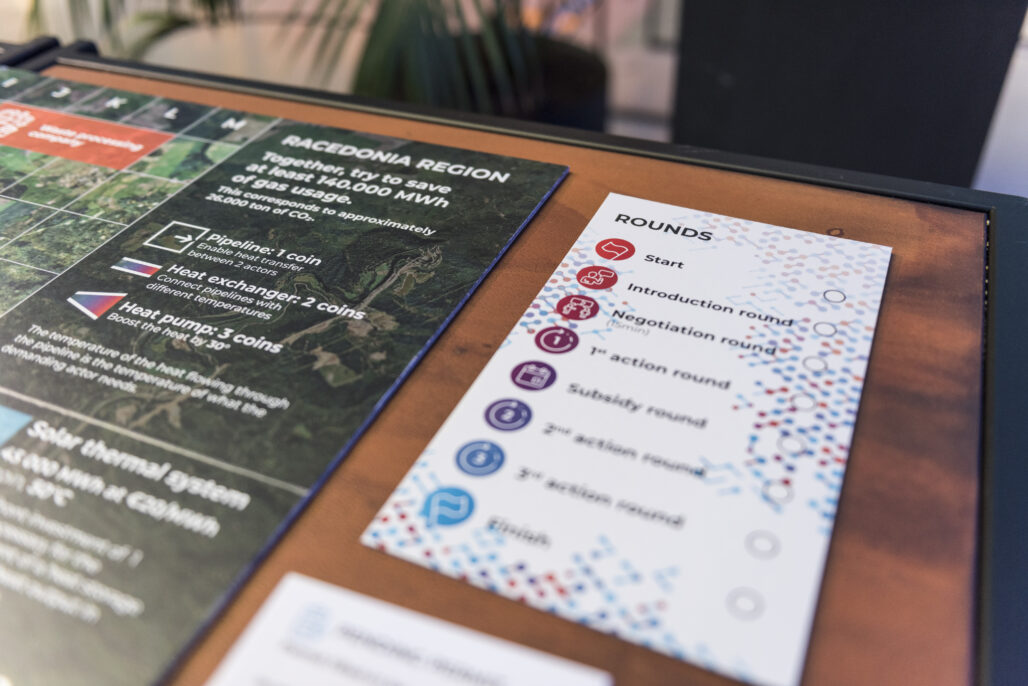 Heatopoly
Students of Wageningen University worked together to initiate sustainable energy projects in their region, as a part of the R-ACEDONIA project. This is an important European industrial hub with a thriving economy. However, the carbon footprint and energy bill of the area are rising, and citizens are becoming concerned about the environmental impact of the growing industry. The students developed and played the the Heatopoly game. By playing the game, they learned the main principles of a sustainable energy system and they practised basic negotiation skills.