Status

Ongoing

Start date

January 1, 2020

Runtime

36 months

Contact

Agata van Oosten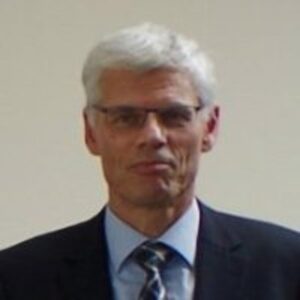 Project leader
Simon Spoelstra
TNO
The SPOT project aims to significantly reduce the use of fossil energy use for industrial heat with at least 100 PJ/year in 2030.
About SPOT (Sustainable PrOcess HeaTing)
SPOT brings together a large consortium of knowledge and technology providers, energy consultants and industrial end-users. The consortium analyses both high and low temperature heat supply and reuse technologies.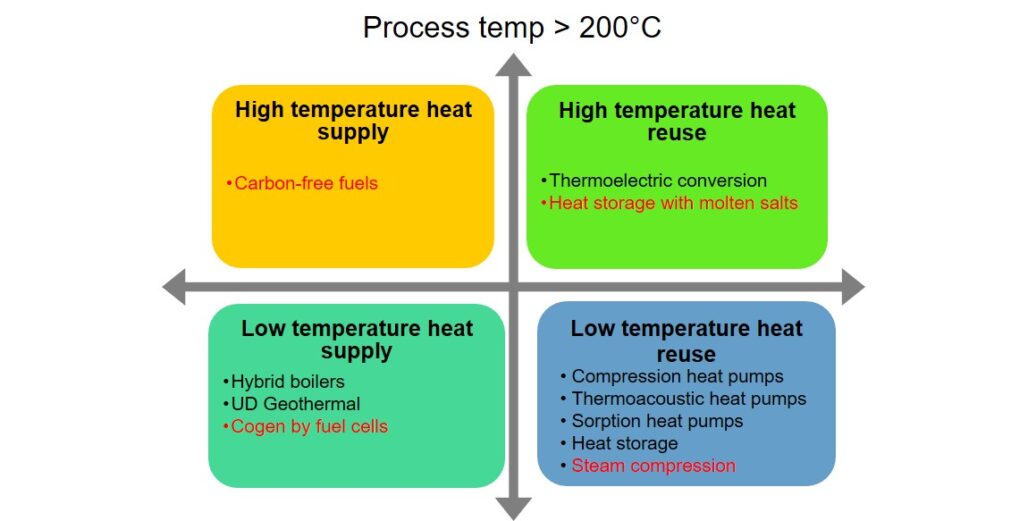 Firstly, the project will determine which chain of technologies will provide industry with the most effective way of producing high temperature heat, ultimately from carbon-free fuels. Secondly, the viability of fuel cell cogeneration for steam and electricity production in industry will be proven. Thirdly, the technical feasibility of molten salt technology for heat transfer, storage and reuse in the high temperature processes in the steel and chemistry sector is being investigated. Finally, the applicability, availability and feasibility of steam compression technology into existing processes and identify innovation and development needs is assessed.
The consortium consists of TNO as the coordinator and the partners: Recoy, KWA, Tata Steel, Smurfit Kappa, BlueTerra Energy Experts, Bronswerk Heat Transfer, ESKA, DOW, ISPT, IBK, TU Eindhoven, Papierfabriek Doetinchem, Standard Fasel, Corbion, Dynamic Boost Systems, SAPPI, DSM, EMMTEC and VDL Energy Systems.
Status October 2020
Carbon-free fuels
Berenschot-Kalavasta have provided four cases, ranging from local to international 2050 scenarios. The development of industrial sectors, the application of specific technologies and the production of renewable electricity varies strongly between the scenarios. The industrial heat demand in 2050 was found to vary between 291 PJ/year and 668 PJ/year, depending on the scenario. Scenarios for the SPOT project were put together based on renewable electricity supply by wind onshore/offshore and solar. In addition, nuclear energy was added as an additional scenario.
Fuel cell cogeneration
CBS data is used to acquire background information on a range of Combined Heat and Power (CHP) technology use in Dutch industry. A report has been made describing fuel cell technology which can be used for co-generation of electricity and steam for industrial applications. Molten Carbonate Fuel Cells (MCFC) and Solid Oxide Fuel Cells (SOFC) are identified. With future operation of the fuel cell as electrolyser in mind, SOFC seems the preferred technology. Multiple SOFC manufactures have been contacted to ask their interest in supplying a fuel cell stack or micro-CHP system for converting to steam generation and lab testing at TNO.
Heat storage with molten salts
The experimental facility for molten salt as heat transfer and thermal storage fluid is under construction at the TNO facilities in Petten. This test-rig, combined with a hot air supply system is used to study the properties and applicability of molten salts in industrial heating processes. It is aimed to design a heat exchanger and test it for high-temperature waste heat conditions.
Steam compression
Information on the steam use and required conditions in the drying section of a paper mill were collected, and steam compression options in the drying sections are being explored. Furthermore, the pilot testing of steam compressor technologies is being prepared.