The goal of this project is to demonstrate the innovative technologies as developed by HeatMatrix in the industrial process in the BioMCN factories.
On the one hand this would result in a major energy economization at the BioMCN plants on the other hand it's meant to create a reference-project for HeatMatrix as a stepping stone to repetition and commercial implementation. To realize this goal four parties will work together; BioMCN as the end-user, HeatMatrix as the technology supplier, Stork as the EPC contractor and the ISPT as a networking agent for sustainable process innovation.
About the Project
BioMCN in Delfzijl is a methanol producer who uses natural gas as feedstock. They also produce waste gas that has a temperature of about 300 degrees Celsius. BioMCN is looking for technical and financially feasible methods to extract energy from these waste gasses and put them to good use.
Conventional heat-return-systems cannot function in the temperature-range of 150-50 degrees. This is why HeatMatrix is working on a so-called 'Polymer Heat Exchanger'. HeatMatrix is a Shell Spin-out company. The material (plastic) and the design have been specially designed for the lower ranges. In the past few years different test-setups have been built on different scales (5 KW and 500KW) with the support of the ministry of economic affairs. The process Industry however is looking for setups that are 10 times bigger than the ones that were tested (5MW). And as long as this technique hasn't been proven to work on this large scale further commercialisation is difficult.
The project will be a demonstration project and it will include a knowledge dissemination program. Stork will be in charge of the engineering, preparation and implementation of the required adjustments of the methanol-factory.
Engineering will be start up in November 2017 and equipment purchasing process will start up in 2018. When the technology is operational the results will be monitored. The setup will be available as showcase and demo-setup. ISPT will provide the knowledge distribution for this project.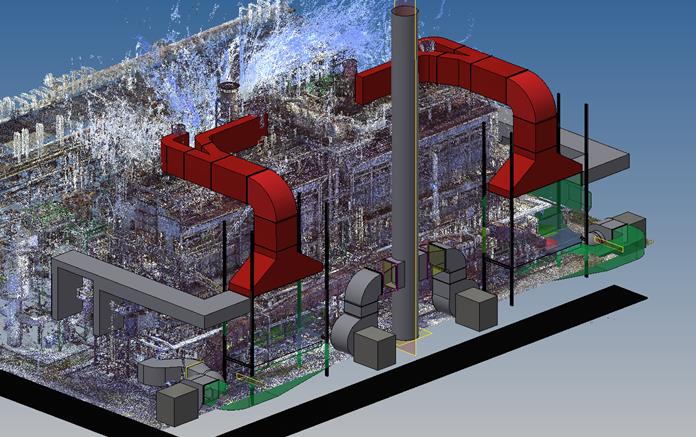 Results
The demonstration project aims to achieve the following results:
To realize a significant reduction in energy use at the BioMCN plant.
To realize a key reference project for HeatMatrix as a starting point for further commercialization within the process industry.
To provide exposure to the Dutch energy intensive industry clusters (Amsterdam, Rotterdam/ Moerdijk, Terneuzen and Geleen). An active replication program under the supervision of the ISPT aiming for 3 repetitions (up to 1.2 PJ).
To initiate the exportation of the HeatMatrix technology
To create an onset for extra employment opportunities at HeatMatrix and Stork.
Partners