My name is Juraj Petrík, I am 26 years old, and my research topic is focused on the circularity of plastics and life cycle assessment (LCA). I was introduced to ISPT by my supervisors dr. Li Shen and prof. dr. Gert Jan Kramer. I have recently started working with ISPT as a PhD student in the project Towards improved circularity of polyolefin-based packaging which is the first project of the Circular Plastics Initiative.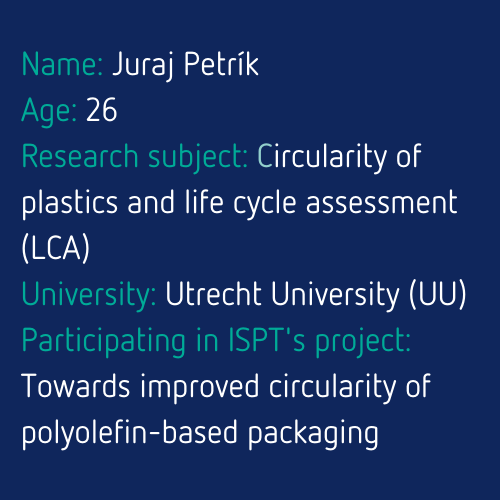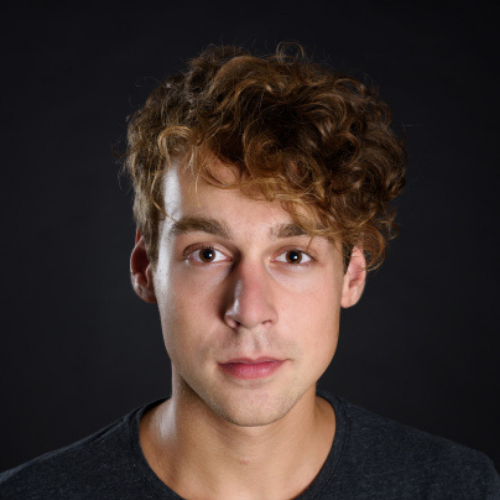 I am originally from Slovakia, but after high school I moved to Prague where I obtained my bachelor's degree in chemical engineering with a focus on nanotechnology and colloid chemistry at the University of Chemistry and Technology (UCT). After finishing my bachelor's degree, I decided to continue with a more sustainability-oriented master program, but still with a touch of chemistry and engineering. I started the master program Industrial Ecology, also at UCT Prague. During my studies, I was part of an exchange program and later also an internship at UU.
Influence
My study background in industrial ecology with strong emphasis on petrochemical industry together with my interest in this subject have naturally led me to study and research more about circular economy and circularity of materials, in particular plastics. During my exchange program at UU I took a course of Science and Technology in Sustainable Development. The course was taught by my current supervisor dr. Li Shen. Li has definitely influenced my academic path. Her course and lecturing style have raised in me an interest of environmental sustainability and life cycle assessment method.
Circularity of materials
Does 'circular' mean by default sustainable? How far are we from being circular? How can a circularity performance be effectively measured? These are the questions I try to address in my research. I work with several circularity metrics and methods such life cycle assessment (LCA) or material flow analysis (MFA) which I use to assess environmental sustainability of circular strategies as well as to assess how circular our society is in certain sectors. At this moment, my research is focused on a chemical recycling of polyolefin-based packaging.
Ambitions
Since last year, I have been working as a university lecturer in Energy & Resources group at Copernicus Institute of Sustainable Development at Utrecht University (UU). A few months ago, I was offered to participate in this project due my prior knowledge of the LCA method. Therefore, my job profile has changed to a combination of research and education. My ambitions for the coming years are to obtain a basic teaching qualification for higher education and to do valuable research during my PhD in the field of circular economy.
Acknowledgement
This project is co-funded with subsidy from the Topsector Energy by the Ministry of Economic Affairs and Climate Policy.