Together with Top BV, Marfo, and NIZO, the Institute for Sustainable Process Technology (ISPT) has finalized the project Radio Frequent Sterilization 2 (RFS2). This project was a continuation of the JIP-project Radio Frequent Sterilization (RFS) on the development of Radio Frequent in-pack sterilization of foods. The latter focused on the development of a fast screening method to determine the effect of different sterilization methods, together with a fully functional RF in-pack pilot.
After completing the RFS project, some challenges remained which resulted in the RSF2 project. This second project is focused on the development of a simulation tool for the RF heating of food products, to improve the RF field homogeneity and develop a method for 12D validation of foods in RF.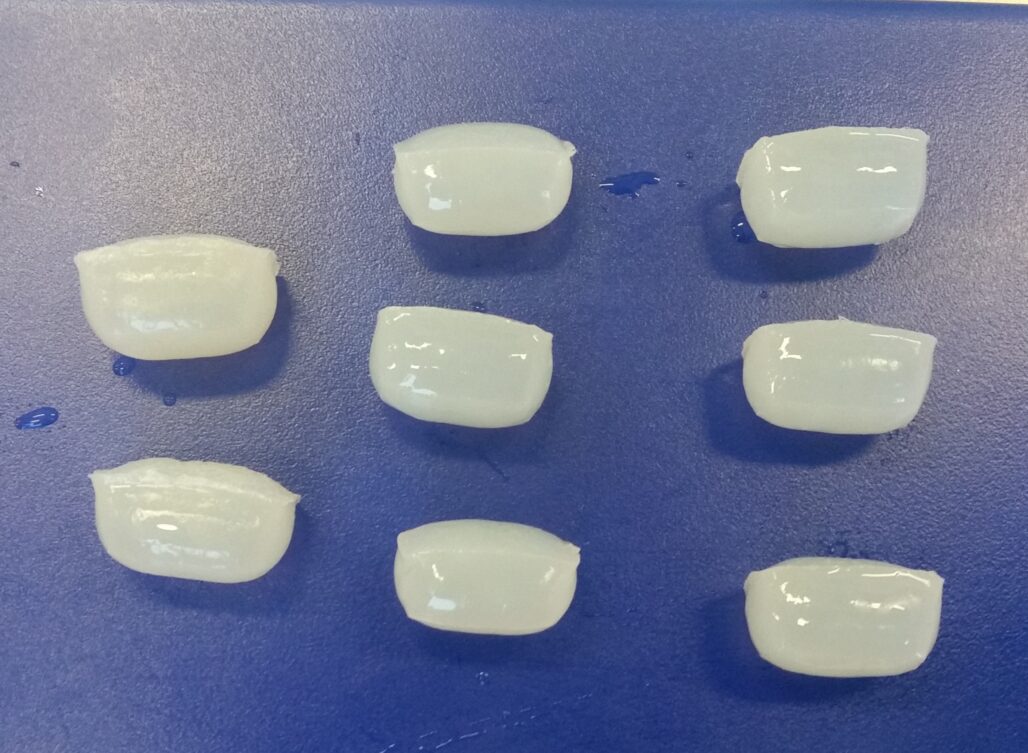 To develop the simulation tool, reliable data on electromagnetic properties of foods were required. Literature data proved not to be sufficient, which created the necessity to develop a method to measure the electromagnetic properties of (solid) foods. The method provided valuable insights into the dependency of these parameters on – among others – temperature and particle size. The simulation tool combined with the measured data gives insight into the RF power required to sterilize a given food product.
For 12D validation, gel particles were developed to be used in RF in-pack trials once inoculated with spores. Unfortunately, trials with inoculated particles did not fit within the project duration and budget.
The RF field homogeneity was investigated and improved in this project by making use of simulations and a few modifications to the original pilot. Positioning of temperature loggers to accurately measure the heating of food trays proved difficult to reproduce. Control of process water and other parameters may improve the homogeneity further.
Further developments on this topic will focus on scale-up to a continuous industrial process with industrial 12D validation, refinement of temperature measurements and development of sustainable packaging suitable for RF treatment.
Read more about the project here.
Acknowledgement
This project is co-funded by TKI-E&I with the supplementary grant 'TKI- Toeslag' for Topconsortia for Knowledge and Innovation (TKI's) of the Ministry of Economic Affairs and Climate Policy.