ISPT will start with the new project R-ACES, that emphasizes on industrial waste heat usage in industrial parcs and district heating and cooling (DHC) networks. This project has been granted by the EU Commision.  
The project will initially focus on three industrial sites: Lombardy, Italy (LE2C, Spinergy); Antwerpen, Belgium (POM) and Copenhagen, Denmark (CLEAN). It will expand to include additional industrial sites in Belgium, Denmark, France, Italy and the Netherlands. An energy monitoring tool will be developed by Condugo and an impact assessment tool and a legal tool will be developed by ISPT. Dowel will provide project management, and project communication will be done by ESCI.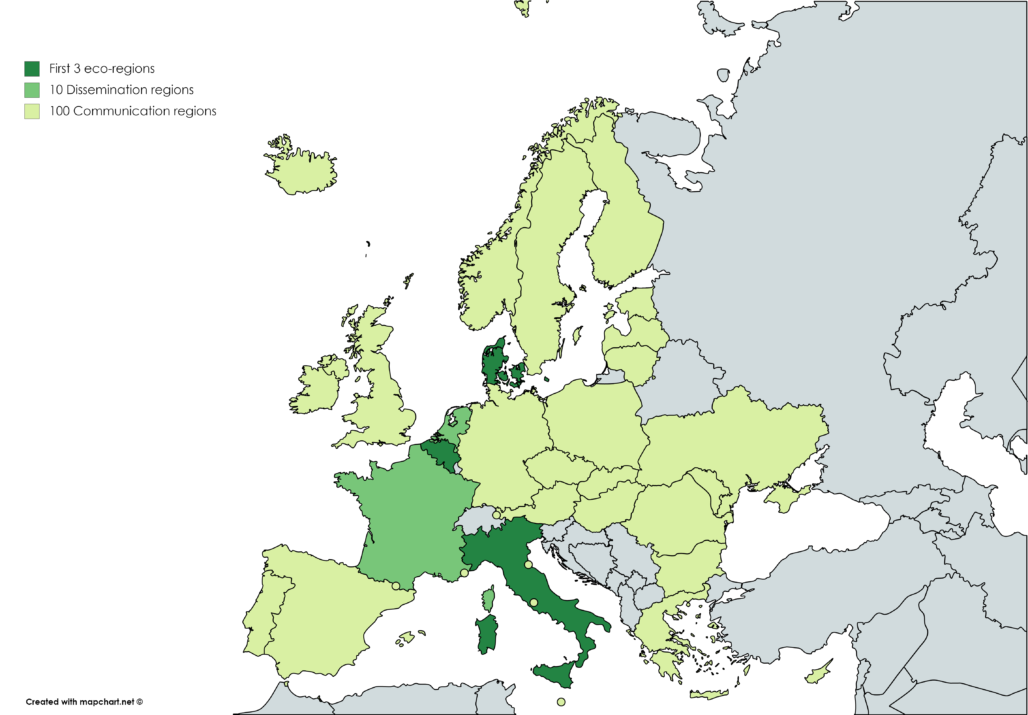 The focus of the R-ACES project is to help turn high-potential, high-impact industrial clusters into eco-regions that achieve at least a 10% reduction in emissions. An eco-region is an area where energy, material and information exchanges occur between various companies and actors to reduce waste and energy/material consumption. Each region is centered on an (eco-)industrial park or (eco-)business park, linked to its surroundings by a 4th/5th generation district heating/cooling network.
The project will condense the knowledge and experience gathered throughout Horizon2020 into a set of three focused tools embedded in selected support actions. The tools consist of an assessment tool; legal decision support for joint contracts; and a smart energy management platform for clusters. The support actions are built around peer-to-peer learning, more formal coursework and serious games. Together they enable a cluster to really become an eco-region and set up meaningful energy collaboration.
More information
Read more about the R-ACES project here.