On the 9th of June 2022, we had the official kick-off of a new project in the plastic domain called LEMPLAR. This project aims to enable recyclers of plastics to increase the yield, while preventing impact of the environment. But how?
How to recycle plastics?
Before we can recycle plastics, a complex sorting process takes place. First we collect the plastics, then we sort them, grind it into flakes, wash it, and finish with the sorting of flakes. These flakes can then be used for plastic recycling, for instance by mechanical recycling or with upcoming (thermo-)chemical recycling technologies. Only in the area of object sorting some effort has been put into the reduction of product losses and emissions that occur in the different processes, although not all details are known. Currently there is a lack of quantitative data on these emissions and losses.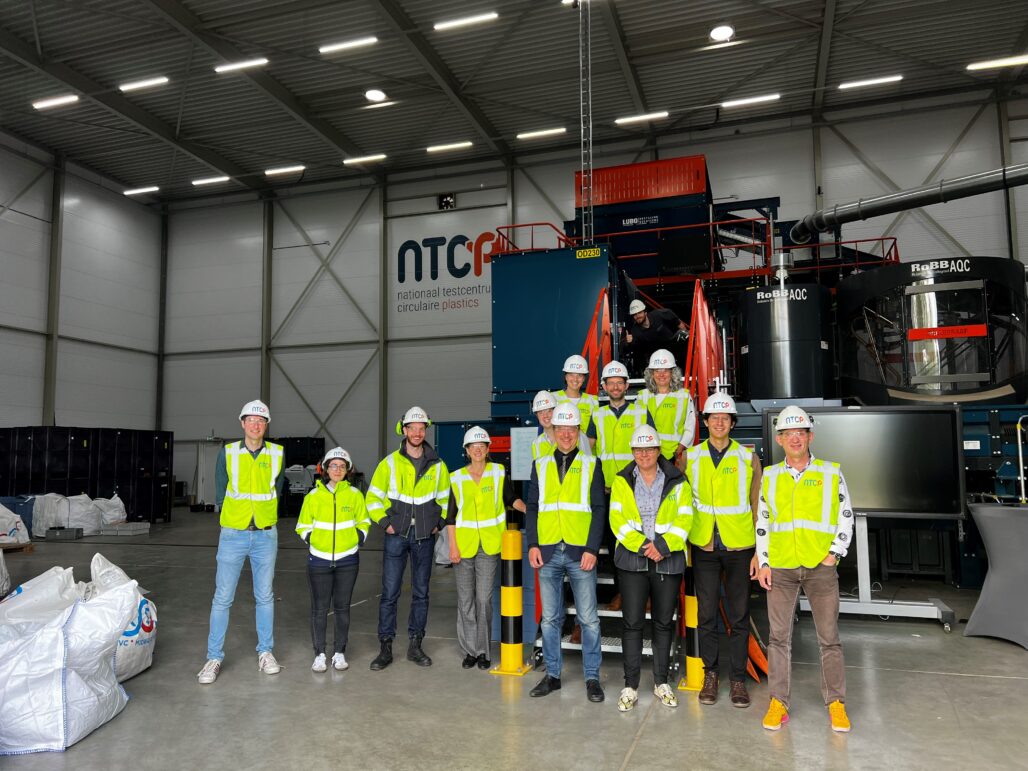 The project aims to:
The goals and ambitions of LEMPLAR – Losses & Emissions in Plastic Recycling:
Being able to detect and quantify as well as qualify the different losses and emissions in different parts of the cycle.
Identify possible causes of plastic loss and unwanted emissions in the waste treatment process of municipal solid waste.
Define a mitigation strategy for different causes along complete R-ladder of circularity.
Enable recyclers to recycle plastics more efficiently by increasing the yield, without impacting the environment.
The Circular Plastics Initiative
Over the past few years, it has become apparent that we need to rethink plastic. It is far too valuable to be treated as waste. It can for example serve as the feedstock for circularity. This calls for concerted action, in particular, to tackle plastic waste and ensure its recycling. Therefore, the mission of our Circular Plastics Initiative (CPI) is to boost circularity in plastics on an industrial scale. We address the entire value chain from an international perspective and focus on the technological, logistic, and societal challenges lying ahead.