To answer this question, ISPT launched the Cell-U-Value project together with Recell Group B.V., the University of Groningen and Nobian. Now we proudly present the operationalized pilot-machine that will realize the conversion from cellulose into bio-based and sustainable chemicals.
According to the Dutch Broadcasting Foundation, NOS, we wash 180,000 tons of paper through the toilet in the Netherlands every year. This paper contains high volumes of cellulose, which makes this 'wasted' product possibly more useful than was first anticipated.
At the same time, chemical industries are in need of alternatives for fossil resources. Today, their only currently available alternative is Biomass.
Cellulose from waste paper
However, based on the low cost of the paper, its high abundance in waste and its readily available cellulose chains, the use of tertiary cellulose as a feedstock for chemicals is an attractive opportunity.
Therefore, the Cell-U-Value project has aimed to develop and utilize the capabilities of tertiary cellulose as a feedstock for biobased and sustainable chemicals to its fullest potential, and also to tackle and overcome the challenges coinciding with these processes.
The followed steps
We kicked off with a lab feasibility study to convert this cellulose, which can be used to make valuable chemicals. A main challenge was to optimize the conversion of tertiary cellulose to market quality glucose via hydrolysis in an economical way. A second challenge was the target to convert glucose into acetic acid.
After the successful completion of the first step and a positive evaluation of the two challenges, a pilot could be operationalized that allows the conversion from cellulose into bio-based and sustainable chemicals. Such chemicals could eventually be used for the production of bioplastics, coatings and cleaning products.
The operational pilot
As of January 2022, the pilot is fully operational in the innovation hall of the Zernike Advanced Processing facility (ZAP) in Groningen. In this semi-industrial environment, knowledge institutions and companies work together on innovative solutions for the biobased economy. The innovation hall gives companies the opportunity to scale up from laboratory level (millilitre and milligram) to pilot plant level (up to 1 ton (1000 litre)). In the current state, we have already started the experiments with operational pilot.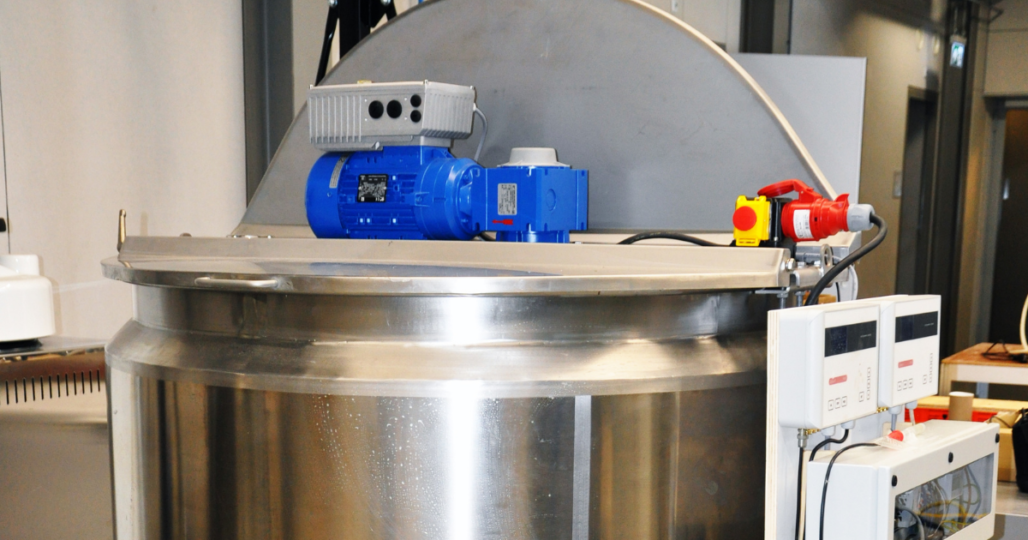 The output
The end-product consist of biobased chemicals, derived from converted cellulose form residual streams. The product can be used by chemical industries as an alternative for fossil resources. The output is thus a competitive biobased circular feedstock. One that is climate positive, because of its negative CO2 footprint.
In other words, with this pilot, Cell-U-Value presents the most sustainable feedstock for the production of bioplastics, detergents and coatings, among many other possible applications.
Acknowledgement
This project is co-funded with subsidy from the Topsector Energy by the Ministry of Economic Affairs and Climate Policy.