ISPT is a trust based network where the industry, SME's, scientists and governmental bodies work together on break through innovations. Together we work to realize a circular and carbon neutral industry in 2050. We have taken a critical look at our current branding and found that it was in need of some innovation itself in order to properly represent and support the power and ambition of our network.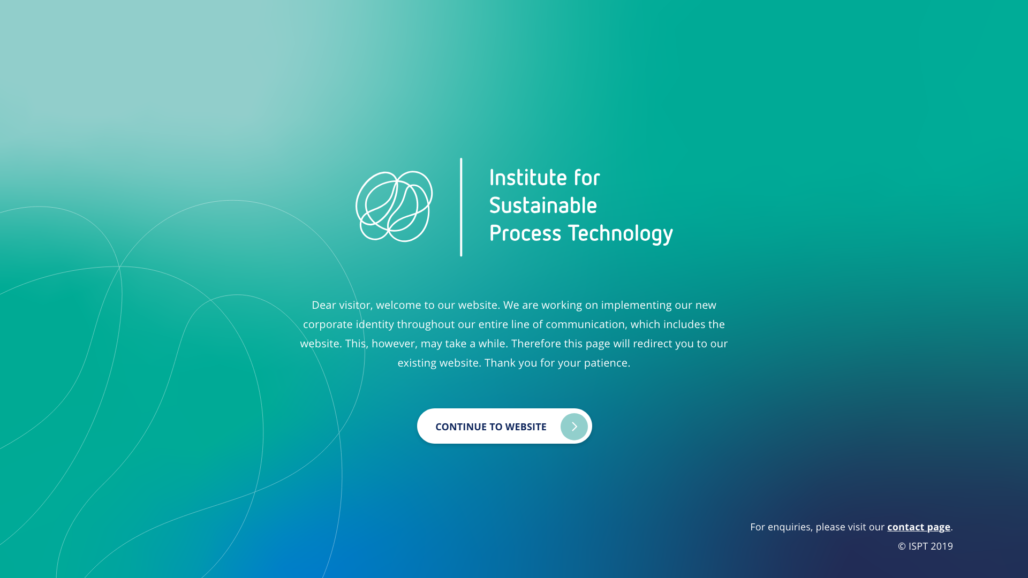 First and foremost our logo has been updated with a lighter and a more modern take on the different entities interacting with each other. Next, we figured that our name is something to be proud of, so rather than using the acronym you will now often see Institute for Sustainable Process Technology written out in full both in our visual and textual expressions. Finally, our color pallette has been fine-tuned to better represent our identity of a trustworthy, connecting, innovative and inspiring organisation.
These changes will be implemented in a pragmatic manner: our current website will remain available whilst we are building a new one and you will start to see the new branding in more and more places.
Download the new Institute for Sustainable Process Technology logo
Special thanks to Mick Ontwerpt and René Maas