In an inclusive online workshop organized by the RiConfigure initiative, researchers, innovation policy makers and practitioners co-created a second policy brief on how appropriate collaborative structures can be established.
Quadruple Helix Innovation
Quadruple Helix Innovation promotes cooperation of actors from the public sector, academia and research, industry and business, as well as civil society. There is little knowledge about the drivers and barriers for these collaborative models in innovation practice.
The RiConfigure project empirically investigates cross-sector and its Quadruple Helix Innovation (QHI) cases, across Europe and South America, and aims at experimenting with new research and innovation constellations in a Social Lab process.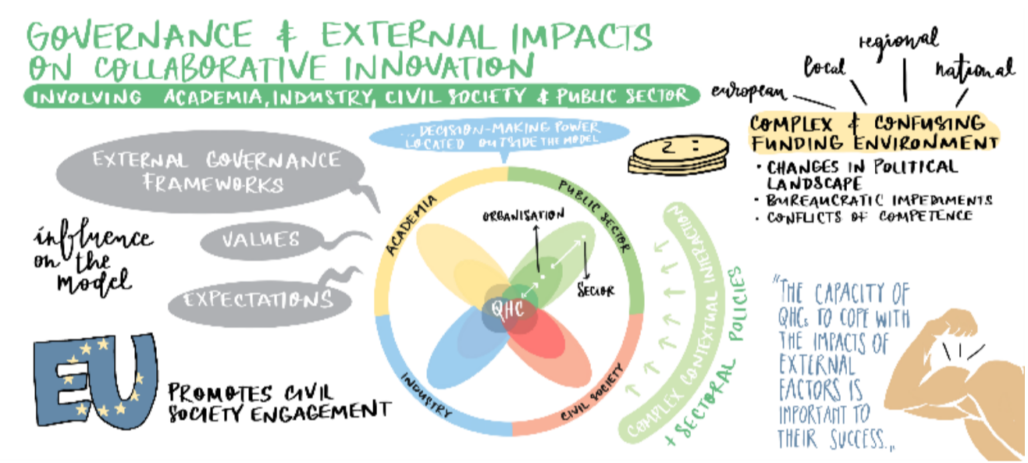 Co-creation process
The second policy brief is based on an online co-creation process, the Dialogue Days, held in early July 2020 on an online platform including more than 60 practitioners and policy makers to discuss issues of building appropriate collaborative structures, engaging civil society and QHI governance.
The online event was designed taking into consideration responsible online research and innovation (RoRI) principles. Participants co-created the input for this policy brief using interactive online tools such as Slack, Miro and Zoom. In a final round table experts from all four helices linked QHI with the current COVID-19 crisis.
Recommendations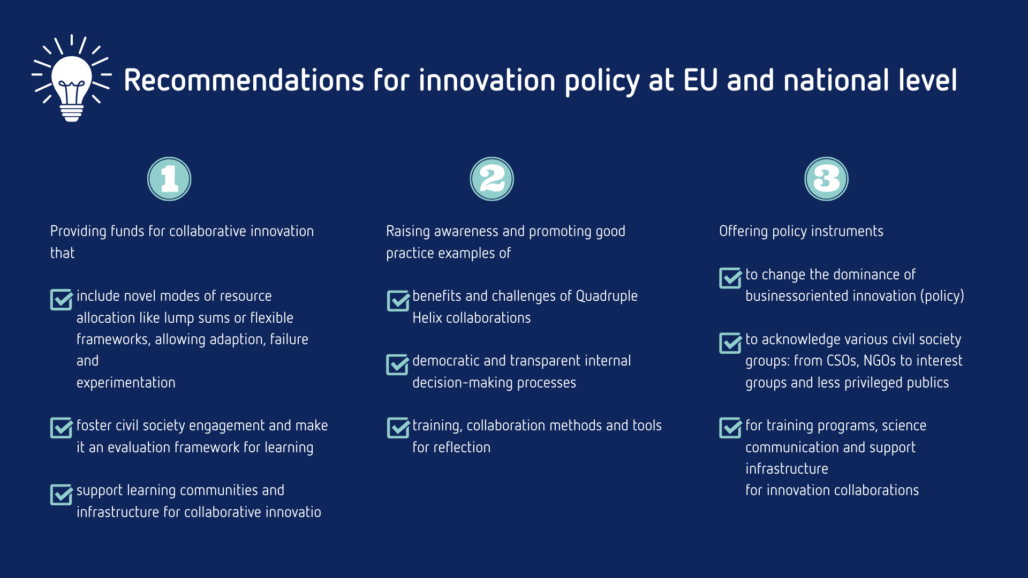 Read the full policy brief here.
Acknowledgement
This project has received funding from the European Union's Horizon 2020 research and innovation programme under grant agreement No 788047