On the 11th of November, the Graduation event of the Process Technology Talent Program (PTTP) students Cohort 2018 took place. Every year, this event is a big event. Due to the circumstances, the event took place online this year via MS Teams.
ISPT congratulates the 8 young talents who successfully completed the PTTP program and received their certificates. The program is very pleased that all students decided to continue their studies by doing a Masters at one of the best technical universities.
The PTTP program
Because the Dutch chemistry sector also needs skilled and highly trained professionals in the future it is extremely important that promising students opt to study in the field of chemistry or chemical engineering. To stimulate students to opt for these fields the PTTP program was initiated by the ISPT.
The program comes on top of the HBO studies and consists of courses, industry visits, industrial assignments, visits to congresses and meetings of industrial experts. Lectures are provided by leading experts from institutes, universities and companies all over the Netherlands.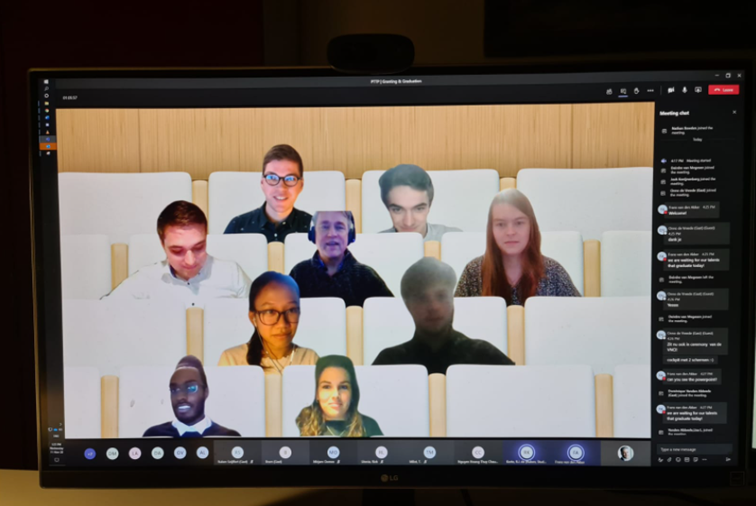 The graduation event
After an introduction by the day's chairman Frans van den Akker, the students were interviewed on their favourite chemical element. Afterward, they signed their certificate. Despite the fact that the event was online, the attendees had the opportunity to personally congratulate the students. The event was closed with an inspiring speech of Oscar van den Brink.