The digitization can help us to innovate our food faster and better. But how to get there? That is the question we want to address in an open inspiration event of the 'Internet of Food' project.
In this event we aim to provide you with new insight into shared challenges and potential solution directions for optimizing industrial value chains in terms of product quality, environmental footprint and cost. Various aspects and perspectives will be addressed in the presentations and discussions.
What are the critical success factors and pitfalls in the adoption of Artificial Intelligence for process automation within the organizations of processing industries?
How can data and information be shared with other organizations within the value chain, so as to optimize the product quality, environmental footprint and cost?
What can we learn from the pioneering experience gained with data sharing within the value chains in logistics, manufacturing, and healthcare sectors?
How to implement continuous product analysis based on NIR spectrometry measurements in a production process?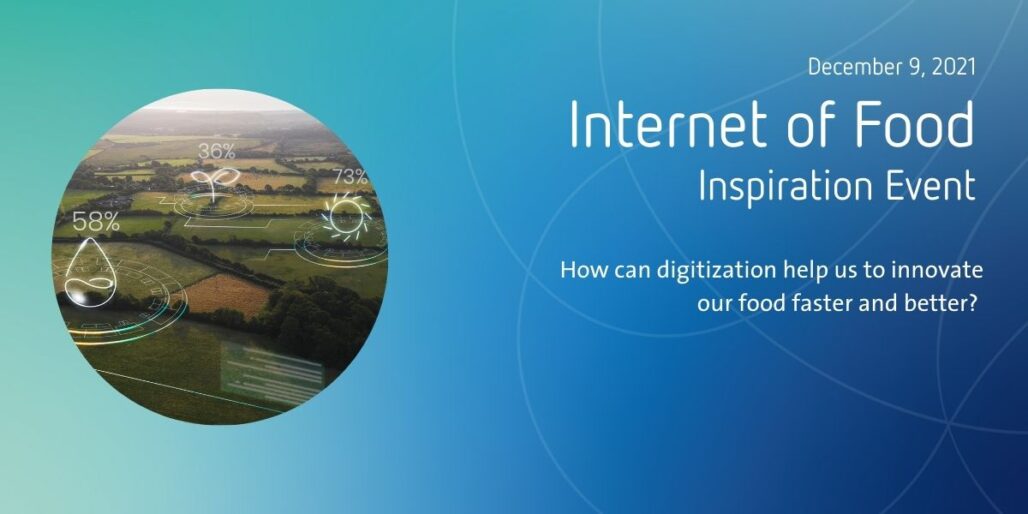 If you are interested in these questions – and their answers – then we welcome you to take part in the open inspiration event on December 9th from 14.00 – 17.00. Due to the recently tightened governmental and in-company Covid-rules the event will be held online. After registration you will receive the link to the event.
Program
14.00 Introduction by John Harinck (ISPT)
14.05 Acceptance & adoption of Artificial Intelligence to make it a success in the food sector
by Mira Vegter and Renate Wesselink (WUR) followed by discussion
14.30 Smart sensing for best quality fatty acid derivatives
by Sophie Wiedemann and Leon Smit (Croda Gouda) followed by discussion
15.00 Break
15.15 Practical examples of data sharing to optimize product quality, environmental footprint and cost
Presentations by Jakob de Vlieg (INOF project, TUe), Gerard van der Hoeven (iSHARE), Herman Pals (TNO ICT) and each followed by discussion
16.50 Overview of innovation programs in Industry, Food and AI & Collect ideas for follow-up projects
17.00 Closing and drinks
Do you have questions? Please contact Dewi Mooij.