Plastic is far too valuable to be treated as waste. It can serve as feedstock for a circular economy. This calls for action to tackle plastic waste and ensure its recycling ♻
Every year the Circular Plastics Conference (CPC) facilitates keynotes, discussions and sessions in order to boost circularity in plastics on an industrial scale. We address the entire value chain from an international perspective and focus on the technological, logistic, and societal challenges lying ahead.
This year 150+ experts, pioneering thinkers, stakeholders and academics from the field of circular plastics gathered to formulate the next steps in closing the loop before 2050.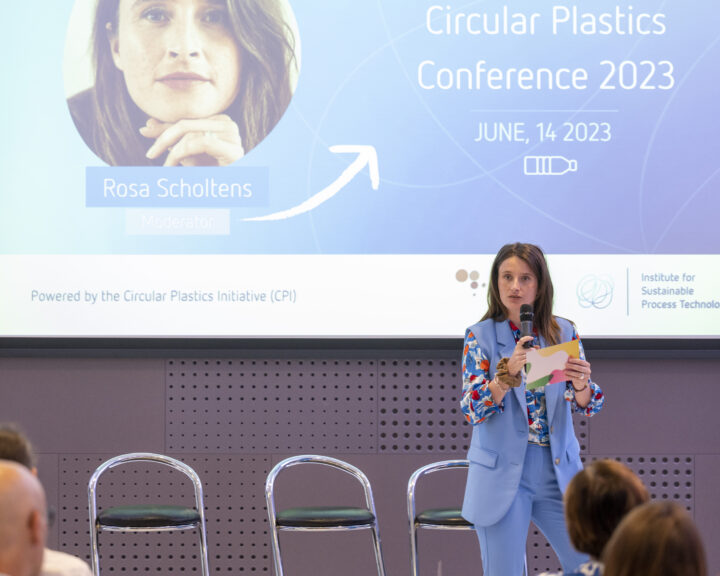 Let's meet: leading minds come together
Let's catch-up: key note speakers share recent insights in circular plastics
Let's interact: join us in panel discussions and networking
Read this years liveblog or look at our photo impression.
See you in 2024
We look back on a fantastic conference day and we hope to welcome you in 2024 for the next Circular Plastics Conference.
Do you want to ensure your spot for next year? Join our LinkedIn-community to stay in the know.
About the conference
The annual Circular Plastics Conference is powered by the Circular Plastics Initiative (CPI), which is a collaboration between Dutch Polymer Institute (DPI) and the Institute for Sustainable Process Technology (ISPT).