The sixth edition of the Amsterdam International Water Week (AIWW) takes place on 2 – 5 November. The theme is Blue-Green deals with Integrated Solutions.
Wat heeft u aan een EED energie-audit, wat zijn de alternatieven en hoe kunt u de EED verplichtingen aanpakken? U leert de ins en outs tijdens ons gratis webinar van 25 juni 2021.
From September 22th till 24th the Springtij Forum takes place. The forum is an influential meeting place for everyone committed to a sustainable future in the Netherlands.
Tijdens Watervisie 2021 discussiëren we via een live online talkshows over de huidige en toekomstige (on)mogelijkheden van water mining. Maar ook over de waarde van water als grondstof, energiedrager en koelmiddel.
The year is almost over. It was an unusual year in which we learned that our capabilities are beyond what we ever thought.
We can simultaniously work from home, teach our children and maintain contact with our network. Admittedly, it was not easy. But it has made us realize that we are capable of more than we sometimes think.
Due to this strange time, digitization has accelerated. We started with online meetings, and shortly afterwards we initiated the online panel discussion Industrie in Gesprek. Little did we know at the time that we would be hosting many more major events later this year – all fully online.
The annual ISPT Conference, the GigaWatt webinar and the NPS17 webinar series are a few examples of how we have been able to connect with you, our network. We really enjoyed that and we want to thank you for your involvement. We hope to continue this contact in 2021 and hopefully soon there will be opportunities to see each other in person once again.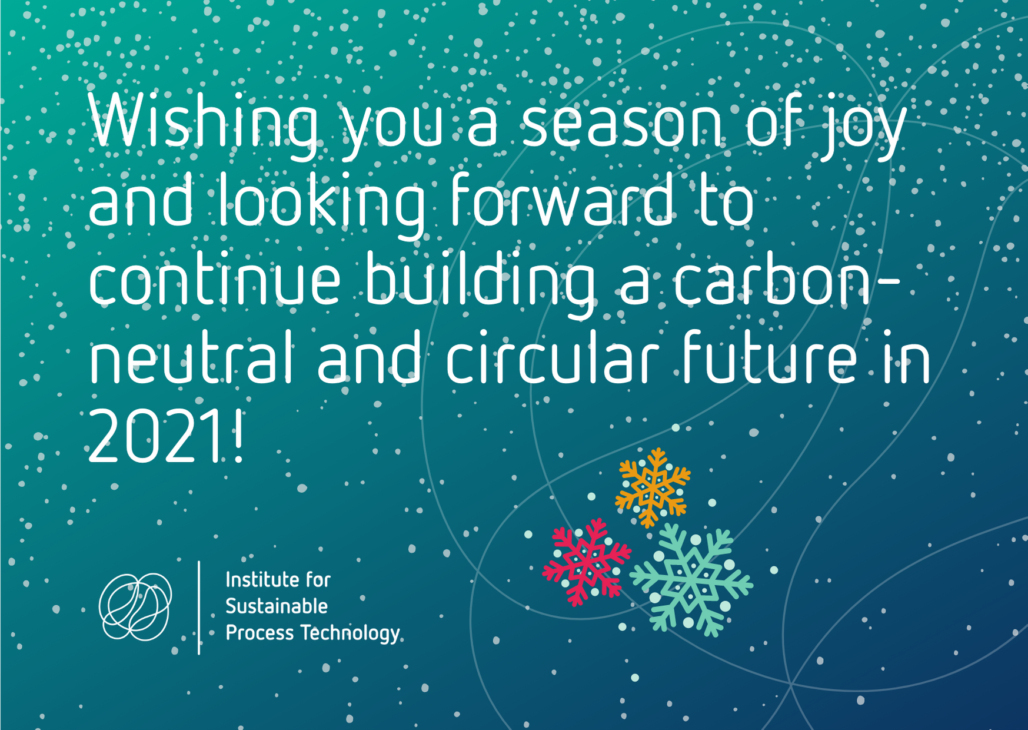 Network organizations of ISPT and NL GUTS are working together along with SMEs, industry and knowledge institutes to make early adaptor projects happen.
As set in the Paris Agreement and agreed to by the Dutch Climate Agreement, in 2050, the Dutch Industry needs to have 49% of its energy coming from renewable resources. It has been calculated that this can only be attained while at the same time greatly reducing industries energy consumption. Currently, the Netherlands is the second to lowest European country on fulfilling its promise to meet these goals.
High-tech membranes
A solution, as given in this proposal, that would drastically lower the energy use in industrial processes is the use of high-tech membranes that would replace or assist energy-inefficient processes such as distillation, crystallization and evaporation. These new classes of membranes would not only reduce the amount of energy that an industrial plant needs to operate, but it would remove bottlenecks in the production process (like distillation) so that production at the plant is enhanced, renewable energy can be used and still show a return of investment to the implementation of our new technology of 5 years.
However to increase the opportunities for small and medium enterprises (SMEs) and in order to meet the goals of the Dutch government, the will of the people and the needs of the industry, a project needs to be set up to help SMEs make contact with industries, localize and develop their technologies to suite the specific needs of Dutch industrial partners. This is why the network organizations of ISPT and NL GUTS are working together along with SMEs, industry and knowledge institutes to make early adaptor projects happen.
Project aims
• Set up membrane pilots at industrial plants or using model mixtures of the fluid streams so that SMEs can develop their membranes tailored to these streams
• Develop clear protocols and procedures in order to correctly be able to test and compare the results of the pilots where the membranes were used
• Offer support to SMEs by means of technical workshops and technical matchmaking possibilities
• Maintaining an administrative infrastructure for innovation and dissemination of success in order to create further business development.
Envisioned results
• A confidential report for each application of membranes to the industrial partners and the membrane developer
• Matrix of future possibilities in response to the outcomes of the report
• A confidential end report and a public end report on the project as a whole
• Posters to be shared at the ISPT Conference 2020
• Presentations to be given at the NL GUTS meetings, NPS meetings and the OSN meetings in 2020
• Technical matchmaking workshops to the SMEs and Industry
Overview
Due to covid-19 the Netherlands Process Technology Symposium, that was to be held at the TU Delft this year and organized by TU Delft with support of ISPT, had to be postponed to 2021. But since climate change does not wait, the event is replaced by a series of four webinars in November with the overarching theme of 'Sustaining the Future'.
Explore the webinars
Officially water technology is not a science field yet – except in the Netherlands. Rightly so, because global warming will increasingly cause rising seas, draughts and water shortages. So the main question at the NSP17 Water Webinar, organized on November 18 by TU Delft with support of ISPT, was: what strategies are there to ensure that every human on the planet has access to fresh drinking water?
Cees Buisman, professor at the Wageningen University and Executive Board Member at Wetsus – the European Centre of Excellence for Sustainable Water – considers four areas important: Sustainable Water, Healthy Environment, Recovered Resources and Draught Resilience. 'Water technology has many disciplines,' he explains, 'connected to many different industries, therefore we call it an enabling technology.' It's certainly a broad field of interest: Wetsus has fifty projects on water technology.
Moderator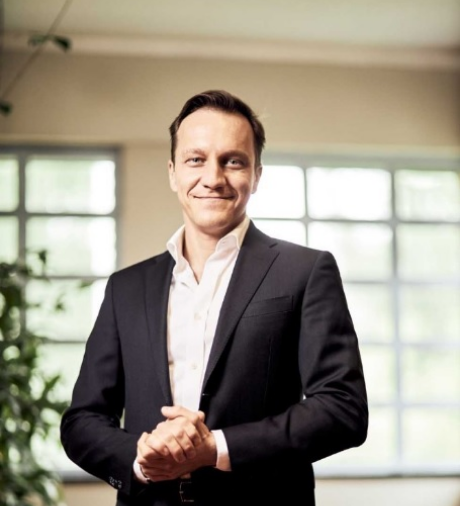 John Harinck
ISPT
Keynote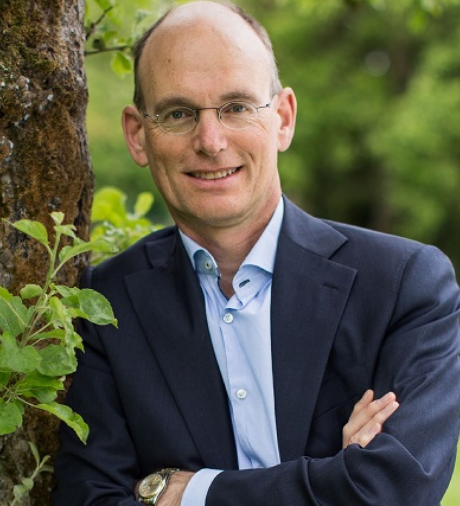 Cees Buisman
Wetsus/ Wageningen University & Research
Water safety
Sustainable Water concentrates on the development of natural, chemical-free treatment technologies, 'for drinking water, waste water, cooling water.' He warns that chemicals bring their own problems.
Fortunately the Netherlands is world champion in the production of chlorine-free water. One technology Wetsus is working on is biological activated carbon filters: a technology that exists for thirteen years and provides oil companies with clean water. 'But it is also expensive, so we are looking at how we can optimize it, to make it more widely available.' Other examples are the use of green polymers in the dredging industry, 'to replace fossil-based flocculants', and the production of chemical-free membranes.
Healthy Environment focuses on modern sensors and self-learning data programs for real-time monitoring and performance prediction. 'One example is our technology for ultrasound waves, that predict breaks in pipes for drinking water networks and sewage systems.' Another technology uses light: fibre-optic-based sensors that enable control of the ground water flow, 'which is impossible now, but very important considering the pollutants in the ground.' There is also the new technology genomics that translates bacterial responses through data integration into virtual sensors, by using artificial intelligence. 'That allows us to determine water safety.'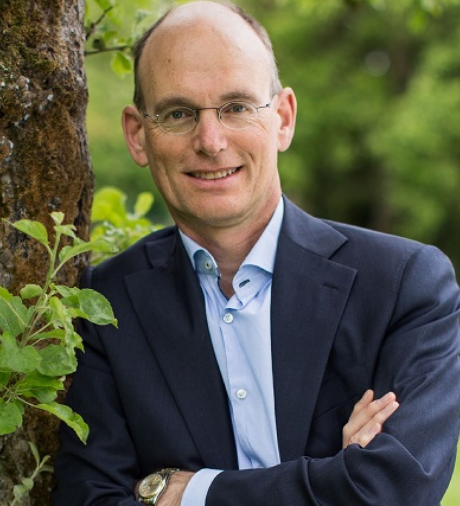 "Can we create the same effect as the forests but with technology?"


Cees Buisman
Recovery
The area of Recovered Resources is all about circularity. 'We have a whole field of polymer recoveries,' says Buisman. 'The most well-known is PHA. It was just announced that first plant for this will be build in the Netherlands, so for the first time we will produce enough PHA material from waste.'
Another resource is ammonium recovered from water. For this they developed a 'fast, almost energy-neutral system that can be upscaled.' Even iron phosphate can be recovered from sewer sludge, 'up to 90 percent,' by using industrial magnets.
It's a dazzling overview, and Buisman still has Draught Resilience in store. He starts by showing how much of the world has dried out, followed by the Loess plateau in China. The plateau with the size of France was restored and now catches rainwater and prevents the soil from flowing away. 'It works here because there is enough rain, but not in the Sinai desert, where the air is too dry since the forests are gone. Can we create the same effect as the forests but with technology? Develop a new evaporation system, a grid that produces the same amount of water? It's a new and promising technology.' Buisman concludes with the recovery of organic matter to the land, 'one thing we have to do in the Netherlands is the export of our manure. We are working on separating phosphates and nitrates from the manure, so the manure can stay here and the nutrients can go to an area where they are needed.'
Panel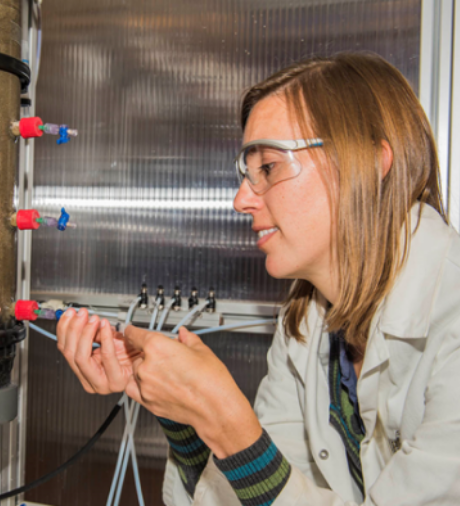 Nora Sutton
Wageningen
University & Research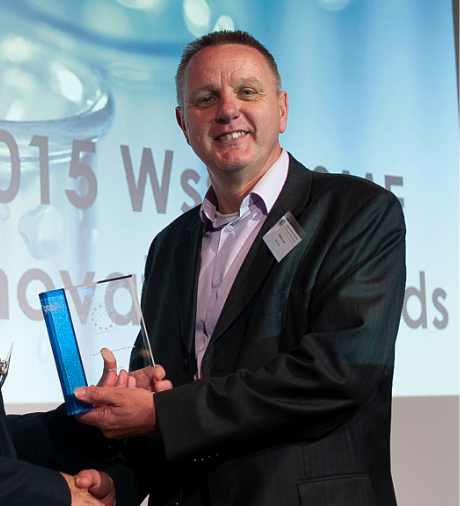 Coos Wessels
Cellvation BV
Onno Kramer
Waternet/ TU Delft
Priorities
Buisman joins Onno Kramer (TU Delft/Waternet), Coos Wessels (Cellvation BV) and Nora Sutton (Wageningen University and Research) for the panel discussion. They are faced with though propositions. Such as what the main priority for water management should be. Kramer thinks there are many priorities, but even in the Netherlands water shortage is a looming threat. He settles on water for drinking and sanitation. Wessels agrees that those are primary needs. ISPT's John Harinck recounts what it would do to London if it went without water for one day. 'Devastating.' Attendee Peter Daudy believes the free market should solve the priority dilemma. Others in the audience disagree, supported by Sutton, who is California-born and argues that her native state is proof that raising the price only influences human behaviour to a certain point. She emphasizes the importance of water management for the environment, to retain biodiversity.
The discrepancy between rich and poor, big and small users is a recurring theme. The Netherlands is rich in sustainable water, says Buisman. He considers parties that evaporate fossil groundwater a threat for the total water shortage. He thinks we shouldn't import products made with unsustainable water, 'like cotton.'
Sutton wonders how we can link different water cycles in separate industries. She believes it is possible, although it will require a significant overhaul in the organization of our water management system, meaning cascading and upgrading. Kramer agrees that closing the loops and a circular economy instead of a linear economy, 'not only on a local level, but also globally,' are crucial.
Increasing awareness
Another prerequisite is reducing micropollutants. Kramer and Sutton agree: we should use degradable alternatives, although Sutton thinks we also need new treatments for extraction. There are so many micropollutants that one approach would not suffice. The starting point is prevention. 'Everyone should think about prevention, shampoo, cleaning liquids, where does your food come from,' Sutton summarizes. 'So public awareness,' Harinck concludes. Wessels thinks that we should look at the source, and optimize current water treatments.
The closing argument is made by Kramer, resulting in a plea for investing in new generations. 'This means that we have to change the curriculum at universities, and increase awareness among young students.' But of course they should not be the sole bearer of the responsibility. New legislation is essential, 'especially a ban on pesticides,' states Buisman.
The final part of the webinar is the networking session, containing a presentation on water and bubbles by David Fernández Rivas. It's promising research that fits Kramer's plea remarkably well.
Watch the full webinar here
This exclusive event is bringing the latest developments in energy and mobility convergence theme, debated by global industry leaders across 7 conference tracks.
The 5th IWA EcoSTP conference (IWA EcoSTP 2021) "Impacting the environment with innovation in wastewater treatment" will be held in Milan (Italy).
The ACHEMA World Forum for the Process Industries is the driving force and groundbreaker for the international process industries and their suppliers.
ISPT Conference 2020 session on the circularity of (raw) materials
Since resources and raw materials are becoming increasingly sparse, the Dutch government and industry have set the goal to transition to a circular economy in which all resources are reusable by 2050. Re-design towards recycling (design for recycling), new and effective separation techniques and new and optimized processes for the separated streams are key technology features for valorization of the new value chains.
Duty
Program Director Circular Plastics Initiative (CPI) Ronald Korstanje was clear on what needs to be done: 'Industry has a duty. We need to collaborate with the whole value chain and connect the different players. If we can get them to speak the same language, build confidence and share successes, we can work towards circularity.' Therefore ISPT started the Circular Plastics Initiative. Its mission: to boost polymer recycling by clarifying the material and process aspects of mechanical and chemical recycling.
Consumer desires
Jelmer Vierstra is Senior Program Leader Circular Economy at Natuur & Milieu. He agreed that collaboration is important to look at the bigger picture. But we also need to look differently at materials. 'We have to reuse plastics and recycle them, not replace them by other materials which we burn after single usage. Moreover, we can't be driven by consumer desires and be dependent on what he wants to pay for recycled materials.' Vierstra believes taxation and pollution prizing can be used to speed things up. 'When producers have to pay for polluting packaging, they are motivated to redesign packaging, join plastics pacts, and so forth.'
Kees Roest, Program Director Industrial Fluids Processing at ISPT, agreed that money can stimulate innovation. 'We need to award good stuff and make use of inspirational storytelling. Only then we can bring innovation into practice.'