Work and play
My name is Michiel Nijboer, and when I'm not working on my PhD, on atomic layer deposition on ceramic membranes, I can be found either out in nature or at live motorsports events, in each case with my trusty camera in hand.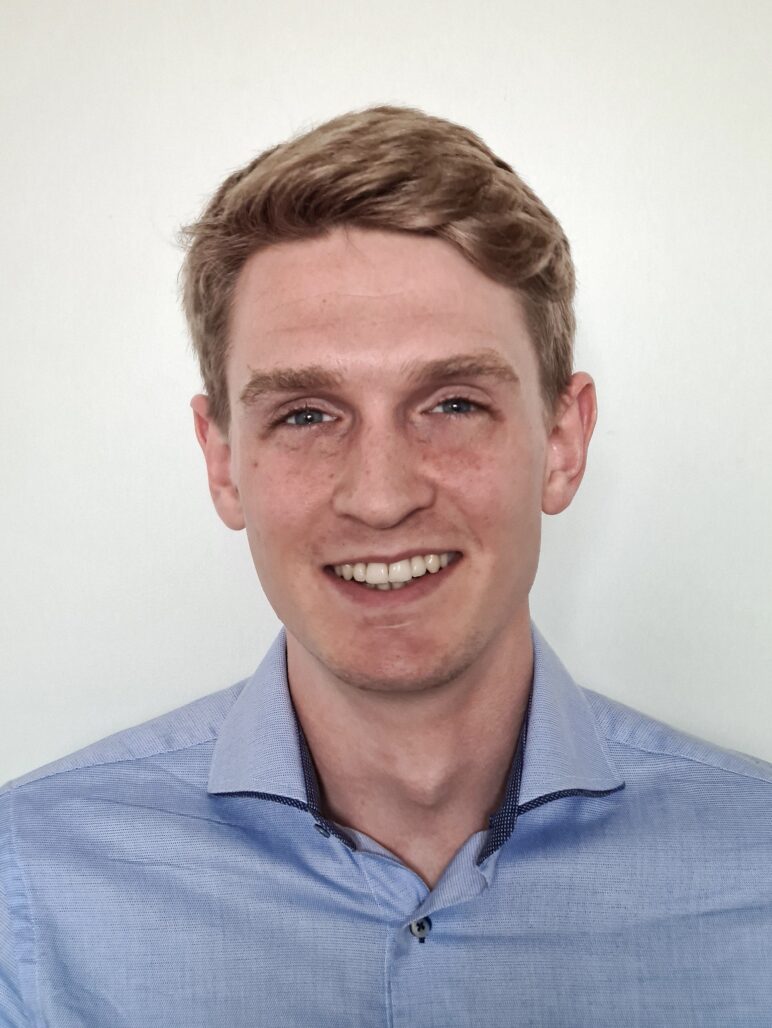 Typically, my research requires looking at our world on a much, much smaller scale than my camera would be capable of. For my master's thesis in Chemical Engineering at TU Eindhoven, I researched the controlled deposition of silica on collagen fibrils to make them stronger so they can be used as biocompatible scaffolds.
In my PhD, the deposition theme continues, but now, with the SUSSIC project, in a different direction. The nice thing about this work is that it combines devilishly interesting intellectual challenges with something that is socially useful—or rather, that will be useful if everything goes as planned.
Nano-level technology, big gains
The overall challenge that the project aims to tackle is as follows. At the moment, large industrial-process streams contain solvents or a mix of water and solvents or other organic material. Treating them with conventional separation techniques like distillation takes a lot of energy. It's been shown that the use of nanofiltration membranes can, in theory, lead to significant energy savings. One problem, though, is that some processes have high demands of the membranes. For example, high temperatures or highly abrasive conditions are hampering the commercial, that is to say industrial-scale, application of the technology in such processes. Enter Silicon Carbide (SiC): it is almost as hard as diamond, making it suitable for application in challenging conditions. Deposition of SiC using ALD makes it possible to control pore sizes at the nanometer and even the subnanometer level, and holds out the promise of enabling production of a range of SiC NF membranes with molecular-weight cut-off values of anywhere from 200 to 1,000 Da. The key here, is depositing successive layers of chemical precursors onto a surface to build ultra-thin layers in a controlled manner. That would mean that this family of membranes could help make the aforementioned energy savings (up to 50%) a reality in chemically- and thermally challenging conditions, thus contributing to a more circular economy and a more sustainable environment. As a big fan of nature, I find that an enticing prospect.
The scientific and the social
Ceramics and membranes have been tangentially related to my research but not at the heart of it. And what's great about the contribution I hope to make to the project is that a technique that is at the heart of my research could be used to overcome a major stumbling block to commercial feasibility. But more than that, reading about the project and the possibilities that ceramic membranes offer has made clear just how many potential applications they have. That's a big plus—but so is the prospect of working with enthusiastic and dedicated colleagues who are keen to solve today's problems with new technological solutions.
ISPT is playing a key role in the SUSSIC project (and others) by facilitating the industrial application of promising technologies. I'm so pleased to have ISPTers on my user committee, and I look forward to working with them in the coming years.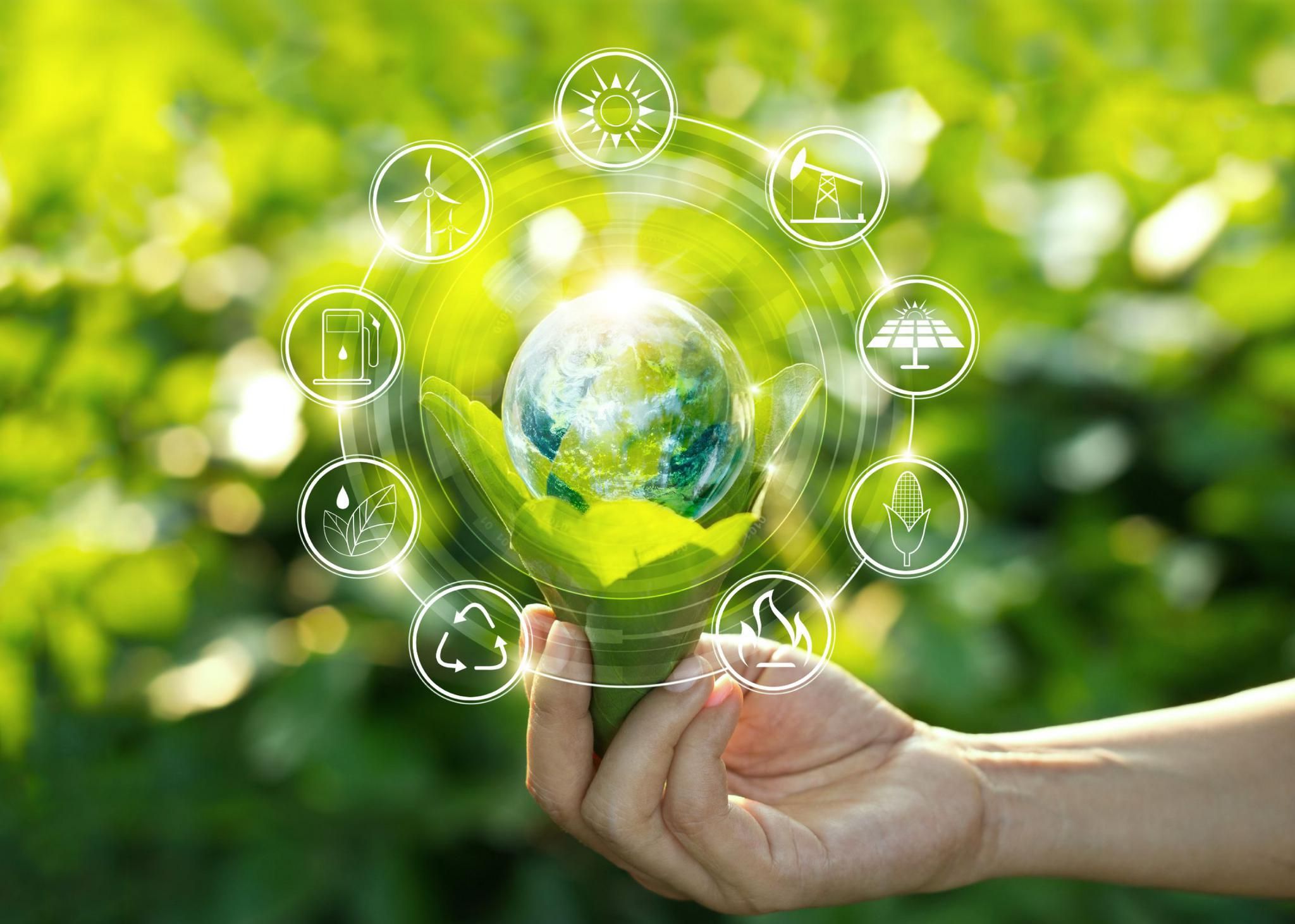 The Greener Manufacturing Show is the must-attend event for any sustainability focused company looking to design and manufacturer their products from more sustainable materials, limit and eliminate the use of toxic chemicals, and reduce the impact of their industrial and manufacturing processes on the environment and global climate change. 
This conference will play host to 300+ water professionals and practitioners from around the globe across a range of disciplines including researchers, water utilities, technology providers, policy makers, consultants as well as market segments and industries outside of the water sector that can valorize the recovered resources.

Time for a live event? An event for the process engineering community in the Netherlands? Yes, we are proud to announce to you the next Netherlands Process Technology Symposium NPS17, where the needs, challenges, and solutions for a sustainable world and the role of process engineering will be conferred. 
 
NPS17 was postponed last year due to COVID-19. But we were glad to provide a series of webinars on the theme 'sustaining the future' which created a platform to connect and exchange ideas.  In line with this, the theme of NPS17 is 'Together more sustainable'. The goal of the conference is to highlight academic research in sustainable process technology and connect it with needs from society, SMEs, and industry. Therefore, this will be a great opportunity to share and absorb sustainable ideas by meeting process engineering enthusiasts from these sectors in the Netherlands and beyond. 
 
NPS17 will be held on April 4th and 5th 2022 on the campus of Delft University of Technology, Delft, The Netherlands. Save the dates now! 
 
More information will follow after the summer break. We hope to see you all in Delft in April 2022!  
Make an appointment now to get acquainted with this new technology from Arvia
In September and October, it is possible to get acquainted with the Nyex Rosalox™ system from Arvia Technology at the Green Chemistry Campus. This water treatment system uses adsorption and electrochemical oxidation to remove organic contaminants from water. This combination makes the process highly energy-efficient and environmentally friendly. Companies from the pharmaceutical, specialty chemicals, and engineering, procurement & construction (EPC) industries, among others, are welcome to schedule an appointment.

About the Nyex Rosalox™ water treatment system
Arvia Technology has designed a unique system to remove organic contaminants from mg/L to ppb from wastewater: the Nyex Rosalox™ water treatment system. The system:
removes active pharmaceutical ingredients (APIs), pesticides, insecticides and herbicides;
treats hydrophobic organic compounds;
polishes COD from <300 mg/L to very low levels.
The combination of adsorption and oxidation technologies results in lower operating costs, and because no toxic sludge or secondary waste streams are produced, incineration or disposal of solid waste is no longer necessary. Watch the animation:
Make an appointment now
Arvia Technology from the United Kingdom will be placing a setup of their Nyex Rosalox™ water treatment system in the Green Chemistry Campus demo facility in September and October so that companies operating in pharmaceuticals, specialty chemicals and EPC can learn about it. Schedule an appointment now with business development manager Marcel Ernes at m.ernes@greenchemistrycampus.com or +31 (0)6 40 33 17 66.
Click here to read the article in Dutch.
My name is Chin Yin Leo. I hold a bachelor's degree in Chemical Engineering from the University of Malaysia. In the last year of my studies, I started working on a project that explored the physico-chemical characterizations of new ionic liquids. The results of this project were published in the Journal of Molecular Liquids. After graduation, I joined a multinational, Alfa Laval Sdn Bhd (Malaysia), as a project engineer, and served as project manager on a number of projects in life sciences, focusing on heat-exchanger technology. But I was also able to get involved in the detailed engineering of the heat-transfer systems these projects used.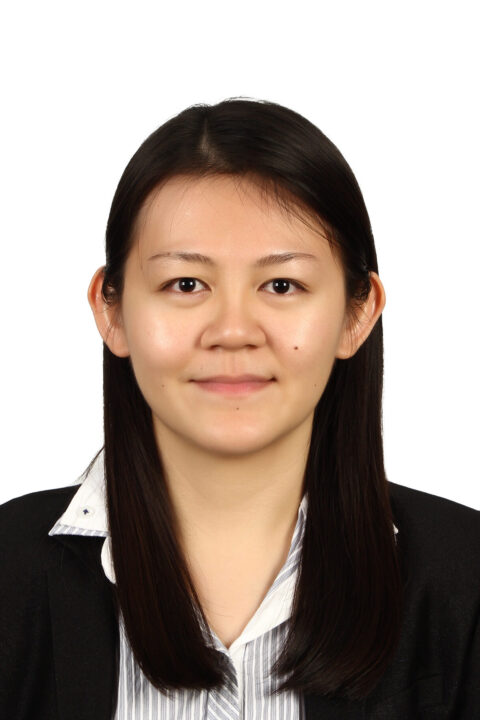 Overcoming hurdles
These projects were interesting and we made considerable progress, but they also faced limitations, of course. One area in which I thought I could help overcome these hurdles had to do with membrane technologies. And it was that interest that set me on the exciting path I'm still on today.
To develop my expertise in membrane technologies, I decided in 2018 to apply to the Erasmus Mundus European Master's in Membrane Engineering for a Sustainable World, an "advanced educational programme related to membrane science and engineering at the interface between material science and chemical engineering and focused on specific applicative fields." I was really pleased not only to be accepted but to get a full scholarship.
Travel galore
But there were other benefits to the programme: as part of it, I also got to travel rather a lot in Europe. Thus in September 2018, I went to the University of Montpellier in France, where I did my first semester. Then for the second, it was on to the University of Chemistry and Technology in Prague. And finally, for the second year of the programme, I decided to come to the University of Twente here in the Netherlands, where I focused on energy and the environment: after a practicum related to the synthesis and characterization of zeolite and silica membranes for CO2/CH4 separation, I joined the Inorganic Membrane research group to complete my MSc thesis.
My idea was to extend my knowledge in the field of inorganic and hybrid membrane for liquid filtration application. Thus my thesis, which was on the development of a ceramic-supported 2D nanosheet membrane for organic solvent nanofiltration, pointed the way to the development of a new class of solvent-resistant nanofiltration membranes consisting of two-dimensional (2D) nanomaterials that possess enhanced chemical and thermal stability in harsh industrial conditions.
Theory and practice
It was during my work with the Inorganic Membrane group that I learned about the PoSiMem project. A key aim of the project is to develop robust, reproducible, and easy-to-scale-up approaches to the production of novel nanofiltration membranes composed of periodic organosilica networks and hexagonal nanochannels. Moreover, the membranes the project is proposing to develop could potentially have important industrial applications, so I was immediately hooked. While the science is really interesting, it's the practical applicability that's key: enhancing circularity and reducing environmental impacts is something I'm keenly interested in. So I'm really please to be able to contribute to this important work.
Up to the challenge
Over the next four years, then, I'll be working to develop novel nanofiltration membranes that are composed of periodic organosilica layers with 2D/3D hexagonal and tunable nanochannels. I will also be exploring the possibilities of tuning the diameter of the pores (between 0.8 and 2.0 nm) through the use of new co-structure directing agents. And along the way I hope to gain more-fundamental insights into the routes by which membranes are now synthesized, as well as into the mechanisms by which they are formed, as well as into how disordered porous membranes can be turned into ordered periodic systems to recover organic solvents at high temperatures.
While I'm at it, I would like to learn more about preparing and characterizing periodic organosilica membranes for organic solvent nanofiltration applications under harsh or extreme conditions, and about how to test the performance of the membranes.
I'm personally inspired by the prospect of taking on new challenges and tackling new problems, especially if that can yield social or environmental benefits. The work ISPT is doing in promoting technology that supports sustainability is promising on both counts, as it works to create a circular and carbon-neutral process industry in 2050. So I'm really pleased to be able to do my part by contributing to this project.
The fact is, industry doesn't have a lot of choice when it comes to membranes that can be used for solvent-resistant nanofiltration, and the performance of those that are out there leaves a lot to be desired whether we're talking about solvent permeance, solute rejection, or durability. So the project certainly has its work cut out for it—but I know we're up to the challenge. 
Small and Medium Enterprises (SMEs) in the Netherlands are developing high-tech separation technologies that could drastically lower the energy use of industrial processes. In the Bundled Early Adapter Projects (BEAP), network organizations ISPT and NL GUTS are working alongside with SMEs, industry and knowledge institutes to connect the demand from industry to the innovative technology providers.
In 2050, the Dutch industry needs to have 49% of its energy coming from renewable resources. It has been calculated that this can only be attained while at the same time greatly reducing industries' energy consumption. To meet these goals, SMEs are developing innovative technologies that are ready to enter the market in a year's time. However, there is a strong need to improve the connection to the larger industries who are in need of innovative solutions to reduce their energy consumption.
Cooperation
The common denominator in all BEAP projects is the use of high-tech separation technologies that could drastically lower the energy use in industrial processes. The application however could hardly be more diverse:
• converting rainwater into water that can be drunk by the cows in a Floating Farm in Rotterdam
• increasing the energy efficiency in process facilities at Shell
• helping Cosun and Sensus separate a natural sweetener from chicory juice
• aiding Corbion in their filtration process
• cleaning the process water at CARBOGEN-AMCIS
By connecting demand to supply in BEAP, the network organizations ISPT and NL GUTS hope to accelerate the energy transition in industry. Working together alongside SMEs, industry and knowledge institutes we can make Early Adaptor projects happen. By doing so, we can establish the revolutionary changes that the world needs to reach the climate goals by 2050.
Interested in more? Make sure to check the BEAP podcast series.
For 12 years now the Springtij Forum has been bringing together politics, government, business, knowledge institutes and societal stakeholders to contribute to making the Netherlands more sustainable. It is a place where difficult themes are explored in depth, dialogue is entered into and a better understanding of 'the other' is created.
The Springtij organization recognizes the importance of the industry in the transition towards a sustainable society. The industry is already fully engaged in plans and initiatives relating to electrification, large-scale sustainable
generation of energy, hydrogen, CCS, infrastructure, system integration and chain cooperation. These plans are driven in particular by the climate problem and the raw materials transition. Also, many companies see their relationship with society changing and want to play a bigger role in solving societal problems.
With many plans, the question is not only what we are going to do, but also who is going to be involved in the
implementation and what is required to make them happen. This gives rise to questions and dilemmas that we would like to explore in more detail at Springtij.
Industry program at Springtij
Three sessions will focus on the question of how businesses, government, science and society see each other. What images do these different parties have of each other? What role can companies play in solving these problems? What are the mutual relationships and what can we do to improve them and move forward together?
A number of other sessions will address the following themes:
Governance in the energy transition: what does corporate collaboration and direction and systems integration in the energy transition entail? Who is involved, how do we fill in the details and what problem are we solving?
Biobased feedstock: dilemmas surrounding upscaling of biobased feedstock in chemistry. If the demand for biobased raw materials increases, the supply will focus on it. The economy teaches us that where there is a paying demand, there will be supply. In the past, this has often not gone well, resulting in a stalemate over biomass for energy. How can we make sure this time these 'raw materials' are produced sustainably and not at the expense of biodiversity and nature?
Legalization of climate policy: in a session we will map out the consequences of the court ruling in the Shell case and answer the question of whether and how this can contribute to solving the climate problem.
Producer Responsibility for Carbon: we are tackling CO2 emissions by reducing them, but at the same time we keep extracting fossil resources, much of which eventually ends up in the atmosphere. That can and must change. We are going to look at what solutions there are. We are working on instruments that make companies that take carbon 'out of the ground' responsible for ensuring that carbon does not end up in the atmosphere. This idea has been worked out with companies from the gas sector and there will be discussions on whether and how this can be applied more broadly.
The theme of circular economy will also be discussed in several sessions.
The perfect moment to start a dialogue
Springtij Forum 2021 will take place from 22 to 24 September on the island of Terschelling. With an expected 800 participants. For you as a representative of the industry, this is the perfect time to enter dialogue with 'the other'. It is a place where you can openly and confidentially share and test your vision and experience in an open and confidential manner. It is an opportunity to show the great ambitions of the industry to a wide audience. We would therefore like to invite you, just like ISPT and TKI E&I, to be present with some representatives. If you would like to contribute to the industry program, please contact organizer Hans Wiltink.
In this webinar we will discuss the quality, quantity, challenges and solutions surrounding water as an ingredient. With Kees Roest as one of the keynote speakers.
This virtual event will feature close to 100 keynotes, thematic webinars, workshops on best practices and solutions spanning the urban water cycle and a virtual expo featuring some 100 exhibitors with the latest cutting-edge solutions and technologies, product and technology showcases. 
The industry is in transition. How can current employees find their way in a changing environment? And what is expected of the future generation of smart employees? During Deltavisie we want to gain more insight into this through talks and discussions.
At ISPT we believe that radical change can be achieved through technological innovation and cooperation. An important part of our work is supporting and promoting SMEs and startups by connecting them to the industry. This with the goal to stimulate the breakthrough innovations that are desperately needed to transform to a CO2-neutral industry.
Funding opportunities
For SMEs and startups the funding opportunities are enormous, whereas the application procedures and expectations are often unclear. To aid SMEs and startups in the process we are organizing an exclusive online workshop on the 24th of June from 11:00 – 12:00. During the workshop we will provide hands-on guidance on grant schemes and successful applications, regulations and subsidies. Experts Tjeerd Jongsma (ISPT) and Rob Kreiter (TKI) will be present for a discussion about expectations from grant providers, the ISPT network and the TKI.
How can I register?
Send an email to Dewi Mooij at dewi.mooij@ispt.eu to register. You will receive a link to participate on Wednesday June 23 the latest.
Sign up before June 18. This is a small-scale webinar and have set a maximum of 30 participants. Participation in the workshop is free of charge. No-shows are not appreciated.