Energie Nederland organiseert een reeks ontbijtsessies over het energiesysteem van de toekomst. Op 23 maart van 8.00 tot 11.00 uur staat het onderwerp 'een schone industrie in 2050' op het programma.
Wat heeft u aan een EED energie-audit, wat zijn de alternatieven en hoe kunt u de EED verplichtingen aanpakken? U leert de ins en outs tijdens ons gratis webinar van 25 juni 2021.
From September 22th till 24th the Springtij Forum takes place. The forum is an influential meeting place for everyone committed to a sustainable future in the Netherlands.
The year is almost over. It was an unusual year in which we learned that our capabilities are beyond what we ever thought.
We can simultaniously work from home, teach our children and maintain contact with our network. Admittedly, it was not easy. But it has made us realize that we are capable of more than we sometimes think.
Due to this strange time, digitization has accelerated. We started with online meetings, and shortly afterwards we initiated the online panel discussion Industrie in Gesprek. Little did we know at the time that we would be hosting many more major events later this year – all fully online.
The annual ISPT Conference, the GigaWatt webinar and the NPS17 webinar series are a few examples of how we have been able to connect with you, our network. We really enjoyed that and we want to thank you for your involvement. We hope to continue this contact in 2021 and hopefully soon there will be opportunities to see each other in person once again.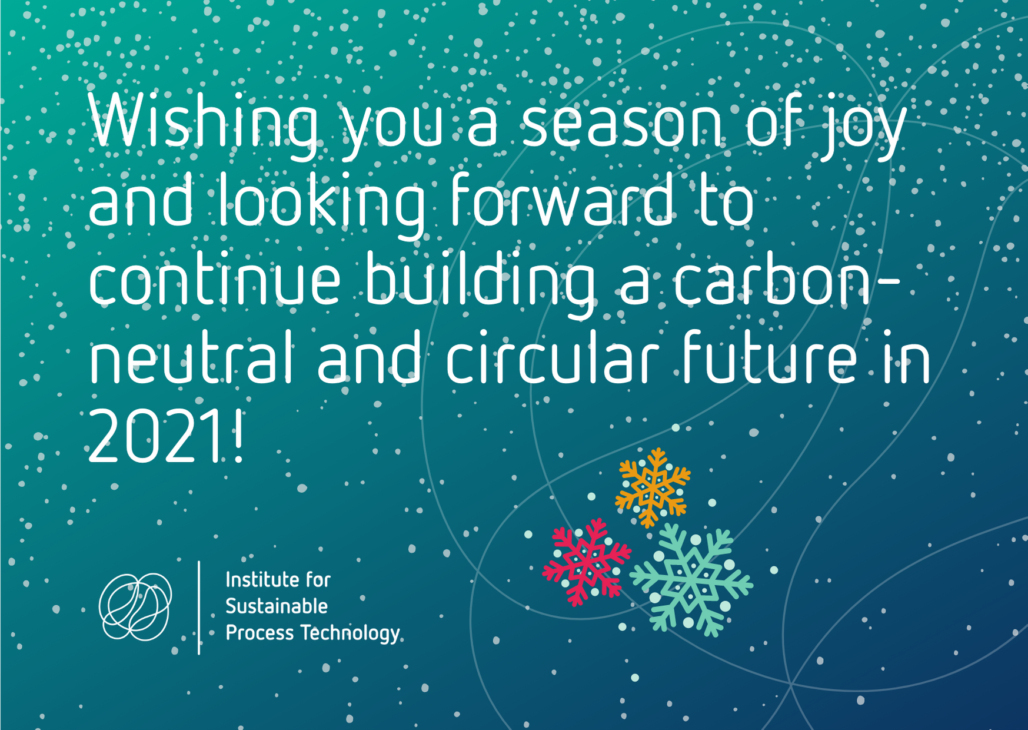 Network organizations of ISPT and NL GUTS are working together along with SMEs, industry and knowledge institutes to make early adaptor projects happen.
As set in the Paris Agreement and agreed to by the Dutch Climate Agreement, in 2050, the Dutch Industry needs to have 49% of its energy coming from renewable resources. It has been calculated that this can only be attained while at the same time greatly reducing industries energy consumption. Currently, the Netherlands is the second to lowest European country on fulfilling its promise to meet these goals.
High-tech membranes
A solution, as given in this proposal, that would drastically lower the energy use in industrial processes is the use of high-tech membranes that would replace or assist energy-inefficient processes such as distillation, crystallization and evaporation. These new classes of membranes would not only reduce the amount of energy that an industrial plant needs to operate, but it would remove bottlenecks in the production process (like distillation) so that production at the plant is enhanced, renewable energy can be used and still show a return of investment to the implementation of our new technology of 5 years.
However to increase the opportunities for small and medium enterprises (SMEs) and in order to meet the goals of the Dutch government, the will of the people and the needs of the industry, a project needs to be set up to help SMEs make contact with industries, localize and develop their technologies to suite the specific needs of Dutch industrial partners. This is why the network organizations of ISPT and NL GUTS are working together along with SMEs, industry and knowledge institutes to make early adaptor projects happen.
Project aims
• Set up membrane pilots at industrial plants or using model mixtures of the fluid streams so that SMEs can develop their membranes tailored to these streams
• Develop clear protocols and procedures in order to correctly be able to test and compare the results of the pilots where the membranes were used
• Offer support to SMEs by means of technical workshops and technical matchmaking possibilities
• Maintaining an administrative infrastructure for innovation and dissemination of success in order to create further business development.
Envisioned results
• A confidential report for each application of membranes to the industrial partners and the membrane developer
• Matrix of future possibilities in response to the outcomes of the report
• A confidential end report and a public end report on the project as a whole
• Posters to be shared at the ISPT Conference 2020
• Presentations to be given at the NL GUTS meetings, NPS meetings and the OSN meetings in 2020
• Technical matchmaking workshops to the SMEs and Industry
Overview
Due to covid-19 the Netherlands Process Technology Symposium, that was to be held at the TU Delft this year and organized by TU Delft with support of ISPT, had to be postponed to 2021. But since climate change does not wait, the event is replaced by a series of four webinars in November with the overarching theme of 'Sustaining the Future'.
Explore the webinars
On Wednesday November 25 the virtual, covid-proof edition of NSP17, organized by TU Delft with support of ISPT, came to an end with the final webinar on food, health and pharma moderated by Burak Eral (TU Delft). The main question was: how will we feed a growing world population in a healthy and sustainable way?
Moderator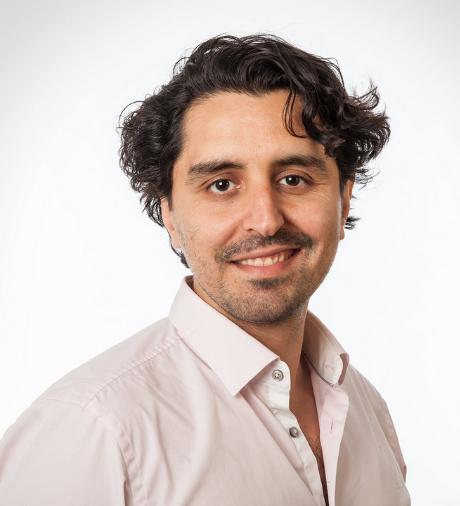 Burak
Eral
TU Delft
Keynote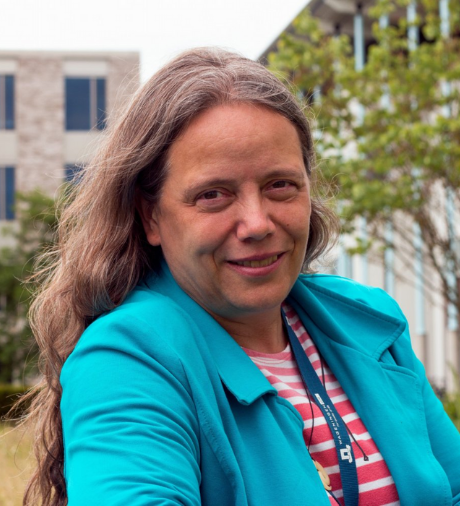 Karin
Schroën
Wageningen University & Research
Central to all industries are the 17 Sustainable Development Goals of the UN. Professor Karin Schroën of Wageningen University & Research firmly believes that process engineers can make a substantial contribution to all those goals. Narrowed down to food, she establishes two focal points, worldwide distribution and shelf life of food, that are imperative to a sustainable world. So how can process technology be instrumental to these aspects? 'If you would've told Dutch farmers ten years ago that they all would own a drone to help them produce more efficiently, they would have said you were off your rocker,' she elaborates. Nowadays it is standard practice, and glass houses and even vertical farms are on the rise. She also sees engineering opportunities in the factory, for instance continuous processes, innovative process design and precision process control. 'Precision process control would prevent heat damage in food and pharma. In both industries it is always about the functionality of ingredients.'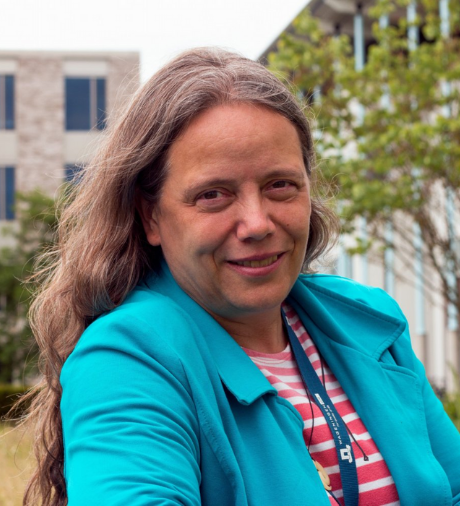 "The big question is: how functional are plant-based ingredients? That should be investigated, not just the technical, but also the psysiological functionality."


Karin Schroën, Wageningen University & Research
Creating technologies
The public debate on sustainable food is dominated by the need to replace animal-based proteins with plant-based alternatives, especially on the consumers' side. Schroën approaches the matter from the engineer's perspective. 'The big question is: how functional are plant-based ingredients? That should be investigated, not just the technical, but also the psysiological functionality.' Like in the lab that uses microchips to learn how protein digestion works.
Main engineering possibilities in pharmaceutical production are double emulsions that allow for the precise dosing of components, and better capsules. 'Upscaling these techniques will become a reality, hopefully soon.' Another interesting area is testing and monitoring, which she illustrates with the organ-on-a-chip technology, to test components on living cells. It is primarily used in pharma, 'but it is possible to develop this for food ingredients, and to directly link the ingredients to health effects.' There is also controlled release. She shows us an oil bead, containing oil droplets that are slowly released in the body, and signal the brain that you need to stop eating: an effective way to lose weight and 'a possible solution for the obesity pandemic.'
A second way of monitoring health is already widely available: monitoring human vitals through apps on a phone or watch. 'In my perspective as an engineer the human body is nothing more than a process,' she adds. 'A complicated one, but it is a process. On an unconventional scale, micro- and nanometers and very short time scales, but it is something that we know.' In pharma she considers microfluidics an important development. She is also a proponent of sensors on food packaging, like an ethylene sensor to monitor ripeness in apples 'because in the Netherlands a third of the food still good for consumption is wasted when the expiration date has passed.' It sparks an question from the audience: how can we combine sensors on food packaging with plastic waste reduction? 'That is a trade-off,' she responds, 'because with good packaging we prevent food from wasting prematurely, and sensors provide information that helps waste reduction, so that's an add-on. But we don't want more pollution, so I'm currently working on biodegradables.'
Panel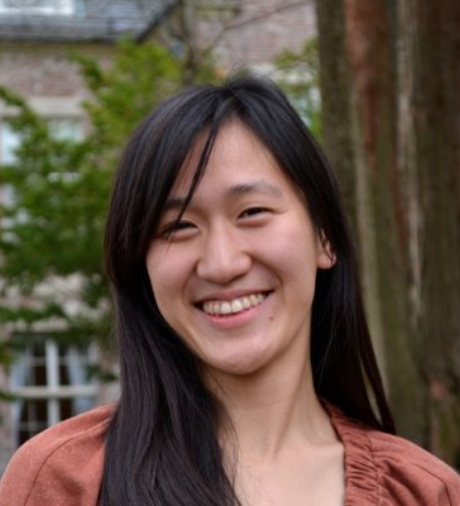 Alina Rwei
TU Delft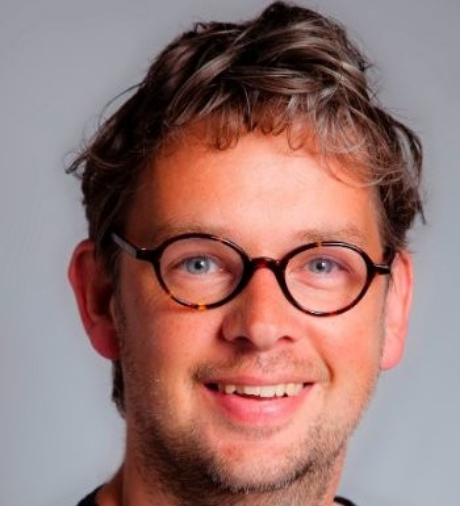 Michiel Meeuwse
Unilever
Creating foodstocks
Quite a few themes of Schroën's lecture are also present in the panel discussion. Unilever's Michiel Meeuse thinks that waste reduction is essential to feeding the world in a sustainable way, 'and that means processed foods have a clear role to play, because a fresh chain leads to more waste.'
Alina Rwei (TU Delft) agrees that we need to decrease waste, but she thinks the solution lies in smart technology. 'Like genetic engineering, controlled release, sensor systems. Because it is proven that more processed food has negative health effects.' Two audience members join in: Anne van der Zwaan adds circular agriculture as an option, Frank Smeets proposes fermentation as a way to create new foodstocks. Schroën asks whether he also thinks of algae, but he considers growing algae an industrial process. 'Fermentation is an old technique,' Schroën notes, 'and not everything can be fermented, but when applied correctly it can certainly add.'
Another recurring theme is plant-based nutrition versus animal-based nutrition. Meeuse thinks that plant-based nutrition is 'a very relevant field for process engineers', but he admits that the majority of consumers won't compromise on taste – as is obvious in the ongoing battle between meat lovers and vegans. Rwei emphasizes cell cultures for meat production without animals, also known as lab-grown meat. 'But it requires a collaboration between scientists and engineers, to rebuild the natural food product together.' Schroën considers all of them relevant, but adds that engineers need to think on how these innovations can be applied on a scale that is useful to the whole world, 'because food deficiencies are present everywhere.'
Benefits for food and pharma
It is already clear that the food industry and the pharmaceutical industry are closely interlinked. They have parallel challenges, like heat damage, and sharing information will be beneficial to both industries. A major challenge to the continuous manufacturing of pharmaceuticals is the design of a continuous production facility with enough flexibility. 'There are legal issues,' Schroën explains, 'that prevent an existing process from changing.' Moderator Burak Eral (TU Delft) fully agrees on the legal aspect: 'Inventing a new process in a tightly regulated industry is a challenge.' Meeuse admits that he is not an expert on pharma, but in food there is a challenge in online quality control. Smeets joins in on legal challenges for the pharmaceutical industry, especially concerning scale. He thinks microfluidics may be a solution, 'because they can multiply processes on a massive scale. And it will also benefit personalized medicine.'
Watch the full session
Officially water technology is not a science field yet – except in the Netherlands. Rightly so, because global warming will increasingly cause rising seas, draughts and water shortages. So the main question at the NSP17 Water Webinar, organized on November 18 by TU Delft with support of ISPT, was: what strategies are there to ensure that every human on the planet has access to fresh drinking water?
Cees Buisman, professor at the Wageningen University and Executive Board Member at Wetsus – the European Centre of Excellence for Sustainable Water – considers four areas important: Sustainable Water, Healthy Environment, Recovered Resources and Draught Resilience. 'Water technology has many disciplines,' he explains, 'connected to many different industries, therefore we call it an enabling technology.' It's certainly a broad field of interest: Wetsus has fifty projects on water technology.
Moderator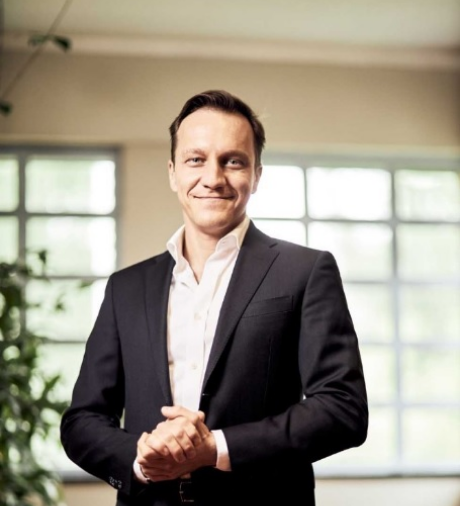 John Harinck
ISPT
Keynote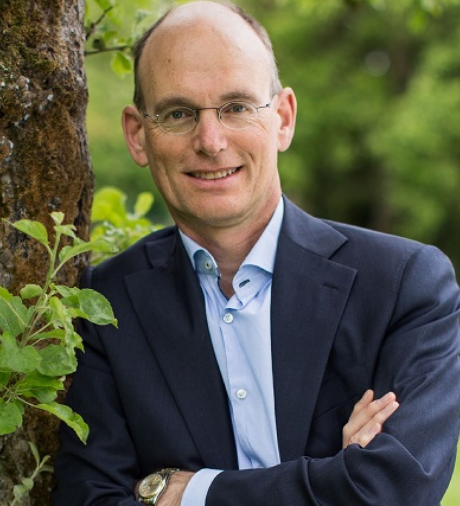 Cees Buisman
Wetsus/ Wageningen University & Research
Water safety
Sustainable Water concentrates on the development of natural, chemical-free treatment technologies, 'for drinking water, waste water, cooling water.' He warns that chemicals bring their own problems.
Fortunately the Netherlands is world champion in the production of chlorine-free water. One technology Wetsus is working on is biological activated carbon filters: a technology that exists for thirteen years and provides oil companies with clean water. 'But it is also expensive, so we are looking at how we can optimize it, to make it more widely available.' Other examples are the use of green polymers in the dredging industry, 'to replace fossil-based flocculants', and the production of chemical-free membranes.
Healthy Environment focuses on modern sensors and self-learning data programs for real-time monitoring and performance prediction. 'One example is our technology for ultrasound waves, that predict breaks in pipes for drinking water networks and sewage systems.' Another technology uses light: fibre-optic-based sensors that enable control of the ground water flow, 'which is impossible now, but very important considering the pollutants in the ground.' There is also the new technology genomics that translates bacterial responses through data integration into virtual sensors, by using artificial intelligence. 'That allows us to determine water safety.'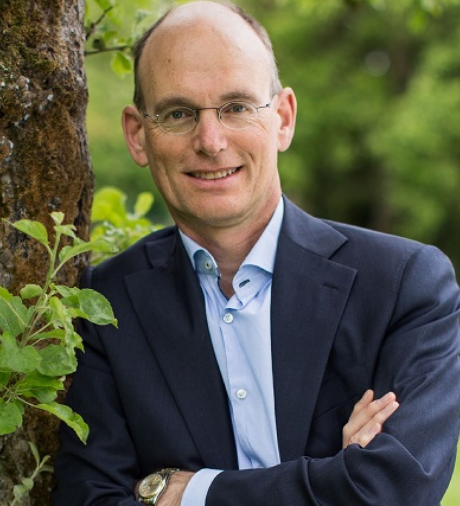 "Can we create the same effect as the forests but with technology?"


Cees Buisman
Recovery
The area of Recovered Resources is all about circularity. 'We have a whole field of polymer recoveries,' says Buisman. 'The most well-known is PHA. It was just announced that first plant for this will be build in the Netherlands, so for the first time we will produce enough PHA material from waste.'
Another resource is ammonium recovered from water. For this they developed a 'fast, almost energy-neutral system that can be upscaled.' Even iron phosphate can be recovered from sewer sludge, 'up to 90 percent,' by using industrial magnets.
It's a dazzling overview, and Buisman still has Draught Resilience in store. He starts by showing how much of the world has dried out, followed by the Loess plateau in China. The plateau with the size of France was restored and now catches rainwater and prevents the soil from flowing away. 'It works here because there is enough rain, but not in the Sinai desert, where the air is too dry since the forests are gone. Can we create the same effect as the forests but with technology? Develop a new evaporation system, a grid that produces the same amount of water? It's a new and promising technology.' Buisman concludes with the recovery of organic matter to the land, 'one thing we have to do in the Netherlands is the export of our manure. We are working on separating phosphates and nitrates from the manure, so the manure can stay here and the nutrients can go to an area where they are needed.'
Panel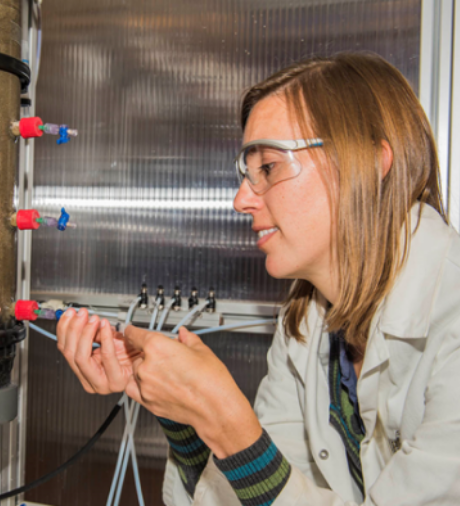 Nora Sutton
Wageningen
University & Research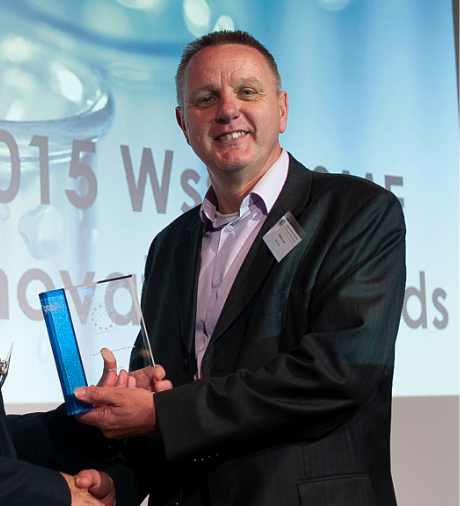 Coos Wessels
Cellvation BV
Onno Kramer
Waternet/ TU Delft
Priorities
Buisman joins Onno Kramer (TU Delft/Waternet), Coos Wessels (Cellvation BV) and Nora Sutton (Wageningen University and Research) for the panel discussion. They are faced with though propositions. Such as what the main priority for water management should be. Kramer thinks there are many priorities, but even in the Netherlands water shortage is a looming threat. He settles on water for drinking and sanitation. Wessels agrees that those are primary needs. ISPT's John Harinck recounts what it would do to London if it went without water for one day. 'Devastating.' Attendee Peter Daudy believes the free market should solve the priority dilemma. Others in the audience disagree, supported by Sutton, who is California-born and argues that her native state is proof that raising the price only influences human behaviour to a certain point. She emphasizes the importance of water management for the environment, to retain biodiversity.
The discrepancy between rich and poor, big and small users is a recurring theme. The Netherlands is rich in sustainable water, says Buisman. He considers parties that evaporate fossil groundwater a threat for the total water shortage. He thinks we shouldn't import products made with unsustainable water, 'like cotton.'
Sutton wonders how we can link different water cycles in separate industries. She believes it is possible, although it will require a significant overhaul in the organization of our water management system, meaning cascading and upgrading. Kramer agrees that closing the loops and a circular economy instead of a linear economy, 'not only on a local level, but also globally,' are crucial.
Increasing awareness
Another prerequisite is reducing micropollutants. Kramer and Sutton agree: we should use degradable alternatives, although Sutton thinks we also need new treatments for extraction. There are so many micropollutants that one approach would not suffice. The starting point is prevention. 'Everyone should think about prevention, shampoo, cleaning liquids, where does your food come from,' Sutton summarizes. 'So public awareness,' Harinck concludes. Wessels thinks that we should look at the source, and optimize current water treatments.
The closing argument is made by Kramer, resulting in a plea for investing in new generations. 'This means that we have to change the curriculum at universities, and increase awareness among young students.' But of course they should not be the sole bearer of the responsibility. New legislation is essential, 'especially a ban on pesticides,' states Buisman.
The final part of the webinar is the networking session, containing a presentation on water and bubbles by David Fernández Rivas. It's promising research that fits Kramer's plea remarkably well.
Watch the full webinar here
The ACHEMA World Forum for the Process Industries is the driving force and groundbreaker for the international process industries and their suppliers.
In an inclusive online workshop organized by the RiConfigure initiative, researchers, innovation policy makers and practitioners co-created a second policy brief on how appropriate collaborative structures can be established.
Quadruple Helix Innovation
Quadruple Helix Innovation promotes cooperation of actors from the public sector, academia and research, industry and business, as well as civil society. There is little knowledge about the drivers and barriers for these collaborative models in innovation practice.
The RiConfigure project empirically investigates cross-sector and its Quadruple Helix Innovation (QHI) cases, across Europe and South America, and aims at experimenting with new research and innovation constellations in a Social Lab process.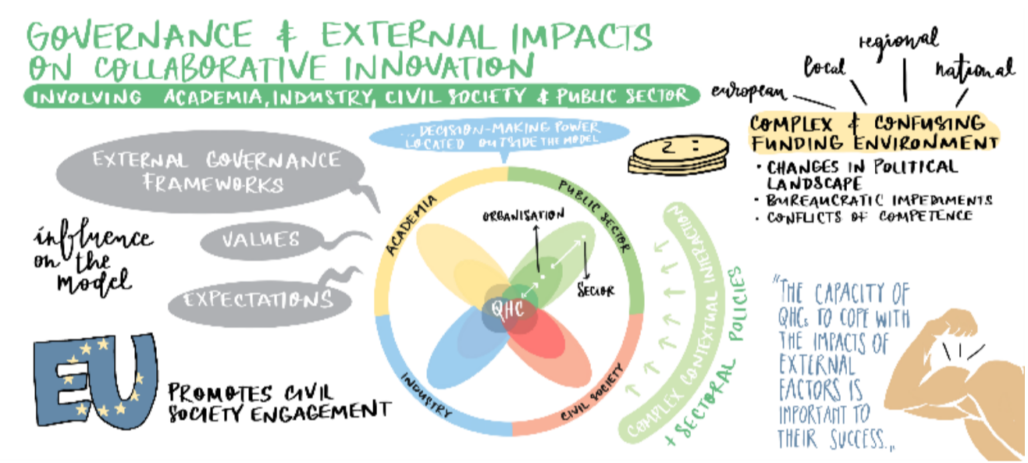 Co-creation process
The second policy brief is based on an online co-creation process, the Dialogue Days, held in early July 2020 on an online platform including more than 60 practitioners and policy makers to discuss issues of building appropriate collaborative structures, engaging civil society and QHI governance.
The online event was designed taking into consideration responsible online research and innovation (RoRI) principles. Participants co-created the input for this policy brief using interactive online tools such as Slack, Miro and Zoom. In a final round table experts from all four helices linked QHI with the current COVID-19 crisis.
Recommendations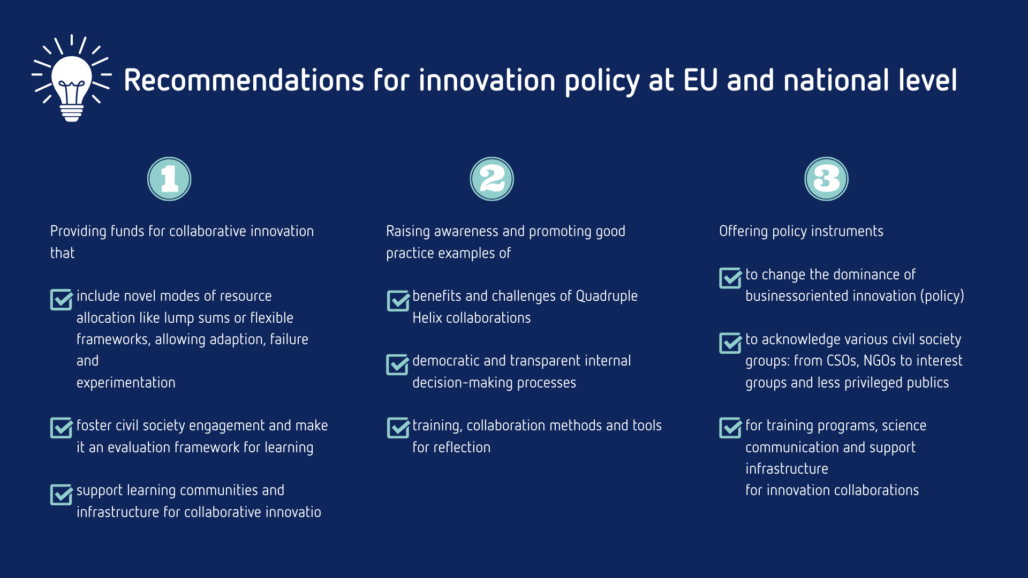 Read the full policy brief here.
ISPT Conference 2020 session on industrial processes and societal ecosystems
What is the role of the industry in the current society under transition? Enabler, innovator, driver of transition, source of the problem or solution to the problem?
Carolien Gehrels was clear on this one: 'Let's not forget that the Dutch industry is the engine of our economy. We have strong captains of industry who are very aware of their responsibilities to create a more sustainable industry. Industry is part of the solution, not the problem and we can share good examples of that.'
System integration is key
Andreas ten Cate, Program Director System Integration at ISPT, agreed: 'We need to comprehend what the industry means for society, what it actually takes to make things, and how to do that in a sustainable way.' According to Ten Cate system integration is the key to everything. 'The start of everything is a transition of power supply. For that industry will benefit from decision support tools to gain insight in the impact of their decisions, on their own company, on the region, on the country and even globally.'
The role of data
To provide such tools, data are needed. Frans van den Akker, ISPT Program Director Industry 4.0, Social Acceptance and PTTP, added: 'In the new infrastructure for a sustainable industry a data infrastructure should be included. Data enable us to integrate systems. And we need to use new data to base the new world upon.'
According to Gehrels the most important step to take – before the Dutch elections in March 2021 – is to make a list of no regrets with 10 decisions to be made by governments. For example: more room for technical engineering students at universities. Ten Cate stressed the importance of trial and error. 'Industry needs room for experimentation, to try things. The government should make this possible by regulations and financing.' Experimentation and sharing knowledge is already happening in learning communities. Van den Akker: 'For this transition we need well educated people and we need to learn together.'
The Corona virus resets a lot of aspects of our lives and shows us how fast things can change. The year 2050 and the climate targets that should be reached are not that far away. We need to act, and we need to do it now. During our 2020 ISPT Conference on November 10, ISPT and partners shared and discussed the steps we need to make to accomplish our mission, a circular process industry in 2050. Jongsma: 'We are facing the biggest challenge of our time. But if we do it together, we can get it done.'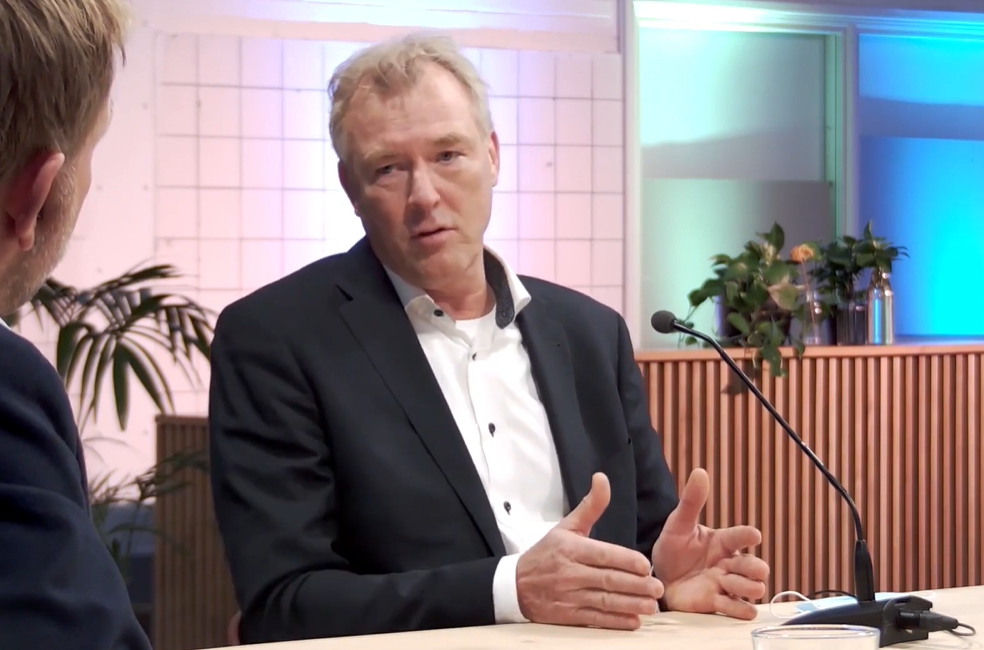 "If we do it together, we can get it done."

Tjeerd Jongsma
Moving forward
Tjeerd Jongsma, director at ISPT, Sascha Kersten, Chair Academic Advisory Board at ISPT and Carolien Gehrels, European Director Big Urban Clients at ARCADIS, had no need for a deep discussion about the necessary moves to make. Their common conclusion: we need to move forward and we need to move faster.
It takes a long time to get started in the Netherlands, due to politics, they agreed. 'But we already have the knowledge and the targets,' said Carolien Gehrels. 'We also have the orchestra with leaders, so let's make music and start step by step. Change the world by starting in your own region.'
Kersten added that an important task of universities to contribute to a circular industry lies in offering high level education for engineers and to attract more youngsters to become engineers. Next to politics and education a common mindset cannot be missed in achieving a more sustainable future. Jongsma: 'We need to look at the greater picture. When we share our insights and work together, we can speed up innovations and make things move.'
Long term impact
30 years to go until 2050, the moment the climate targets need to be reality. Jongsma: 'At ISPT we focus on the transition we are in right now, instead of at the end goal. We need to make the steps today. If you don't move, your GPS navigation system will not start and guide your way. And on route ISPT involves all players. We do not aim at short wins, but want to make long term impact with other professionals who understand the complexity of the transition to a circular industry. If we do it together, we can get it done.'
Explore the round table discussions
Click on the pictures below to read more or watch the round table discussions.