2021 will be the 12th Stainless Steel World Conference in Europe and the key focus for the conference this year will be discussion, interaction, and knowledge transfer. Hans van 't Noordende, ISPT's technical project leader of the GW Water Electrolysis project, will give an introduction about the innovative aspects of Advanced GW green hydrogen plant, conceptual design and material selection on December 2.
Interactive workshops will focus on new alloy developments – challenges and opportunities; welding; additive manufacturing; and modern energies: new possibilities for stainless steels and the contribution of stainless steels to sustainability.
More formal presentations will cover new developments in the manufacture of stainless steels, applications of stainless steel in green energy technologies (solar, wind, hydrogen, etc) as well as varying aspects of corrosion, cladding, automotive, manufacturing, applications, and duplex/super duplex. Plenaries will address the circular economy and sustainability of the global stainless steel market as well as the use of stainless steels and other corrosion resistant alloys in a variety of industries.
Join the open meeting of the ISPT Industry 4.0 cluster on Wednesday October 19th from 13:00 – 15:00, online via MS Teams.
The purpose of the Industry 4.0 program of ISPT is to accelerate the transition of the process industry towards a circular, high value-added, efficient and competitive industry. This transition requires improved insight and transparency in the processing operations throughout the entire value chain. We aim to provide this insight to the process industry by leveraging the rapid growth in capabilities and cost reduction offered by digital technologies, such as smart sensors, data analytics, models and data architectures.
The meeting will give you an overview of the ISPT Industry 4.0 program, of recently started projects, highlights and lessons from concluded projects, to share project ideas on topics of common interest in industry as well as upcoming events.
Program
13:00 – 13:05 Opening and introduction
13:05 – 13:15 Industry 4.0 innovation program at ISPT
13:20 – 13:40 "Reducing Energy Waste through Asset Monitoring" by Simon Jagers (Samotics)
13:40 – 13:50 Q&A
13:50 – 14:00 Break
14:00 – 14:20 ["Data infrastructure in the process industry" by Raymond Janssen (Axians) 
14:20 – 14:30 Q&A
14:30 – 14:45 Pitches of new project ideas and interests
14:45 – 15:00 Announcements and Closure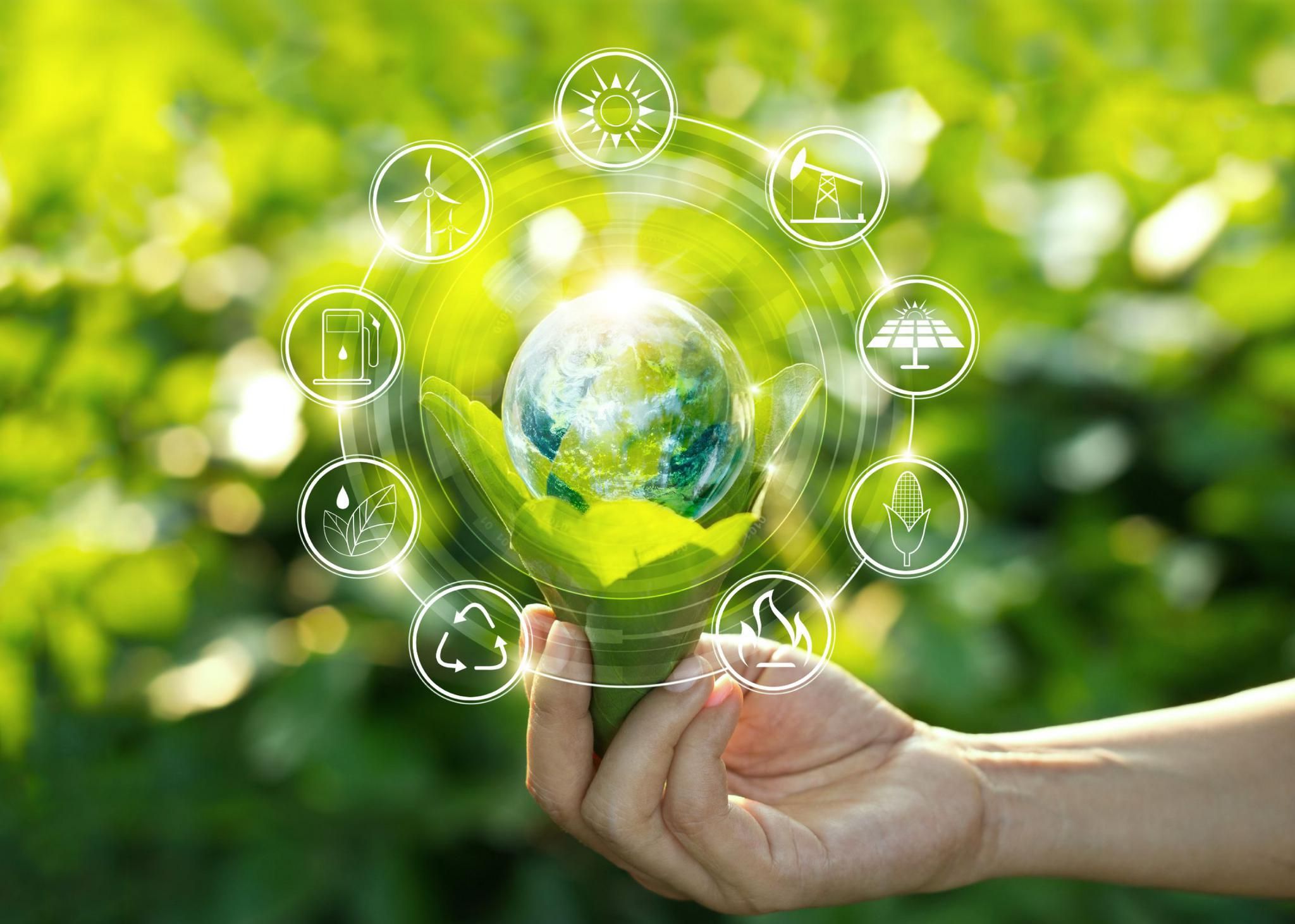 The Greener Manufacturing Show is the must-attend event for any sustainability focused company looking to design and manufacturer their products from more sustainable materials, limit and eliminate the use of toxic chemicals, and reduce the impact of their industrial and manufacturing processes on the environment and global climate change. 

Time for a live event? An event for the process engineering community in the Netherlands? Yes, we are proud to announce to you the next Netherlands Process Technology Symposium NPS17, where the needs, challenges, and solutions for a sustainable world and the role of process engineering will be conferred. 
 
NPS17 was postponed last year due to COVID-19. But we were glad to provide a series of webinars on the theme 'sustaining the future' which created a platform to connect and exchange ideas.  In line with this, the theme of NPS17 is 'Together more sustainable'. The goal of the conference is to highlight academic research in sustainable process technology and connect it with needs from society, SMEs, and industry. Therefore, this will be a great opportunity to share and absorb sustainable ideas by meeting process engineering enthusiasts from these sectors in the Netherlands and beyond. 
 
NPS17 will be held on April 4th and 5th 2022 on the campus of Delft University of Technology, Delft, The Netherlands. Save the dates now! 
 
More information will follow after the summer break. We hope to see you all in Delft in April 2022!  
Join the Industry 4.0 open cluster meeting on Wednesday July 14 from 13:00 – 15:00, online via MS Teams. 
 
The Industry 4.0 program of ISPT focuses on leveraging the rapid growth in capabilities offered by digital technologies such as sensors, data analytics and simulation models to develop industry-ready innovations that allow process industries to make far better decisions on how resources are allocated. 
 
The meeting purpose is to give you an overview of the ISPT Industry 4.0 program, of recently started projects, highlights and lessons from concluded projects, to share project ideas on topics of common interest in industry as well as upcoming events. 
Program
13:00 – 13:05  Opening and introduction 
13:05 – 13:20 Industry 4.0 innovation program at ISPT
13:20 – 13:50 Integrating Sensor Based Process Monitoring And Advanced Process Control – Tim Offermans (Radboud University)
13:50 – 14:00 Break
14:00 – 14:30 Data Enhanced Digital Twin Development for Process Control – Leyla Özkan (TU/e)
14:30 – 14:45 Pitches of new project ideas and interests
14:45 – 15:00 Announcements and Closure
The project Social Acceptance of Artificial Intelligence (SAAI) researched the obstacles of large scale implementation of Industry 4.0 and came with some clear conclusions on why inclusion and co-creation are essential for adoption.
The next industrial revolution
Artificial Intelligence (AI) in particular and digitalization in general are said to give rise to the fourth industrial revolution: Industry 4.0. Industry 4.0 entails the promise of a shift from automated manufacturing toward an intelligent manufacturing concept. However, there are some obstacles on the way to really implement the concept on large scale.
Industry 4.0 obstacles
The obstacles of large scale industry 4.0 include societal issues such as a limited willingness to adopt to new technologies, described in terms of (company) culture, hype, and the training of staff.
• In many cases, higher educated management seizes the opportunities of smart innovations while lower educated employees have to deal with the threats of automation (for example job insecurity).
• The digitization of the industry and its societal challenges should be seen as a balancing act between what is technologically feasible and what is labor-politically desirable: the operators should be involved in the design process of the new digital systems to give them the chance to speak out their concerns.
• Task identity is very important for operators. Digitalization threatens this task identity resulting in resistance among operators to safeguard a sense of dignity in one's respective job. Having employees involved in the innovation process could help foster a new sense of task identity; being able to contribute to and understand in what ways one adds to the production AND the innovation process and help determine one's new role.
Inclusion and co-creation
So, if the process industry wants to become 'smart' its innovators should be keen to develop skills and to safeguard meaningful work. This is done by creating a work environment that fosters involvement and participation. Let's be real – inclusion in the innovation process doesn't mean everybody has to agree; inclusion means employees need to be heard and given an answer. So let's stop talking about adoption and start talking about inclusion and co-creation!
For 12 years now the Springtij Forum has been bringing together politics, government, business, knowledge institutes and societal stakeholders to contribute to making the Netherlands more sustainable. It is a place where difficult themes are explored in depth, dialogue is entered into and a better understanding of 'the other' is created.
The Springtij organization recognizes the importance of the industry in the transition towards a sustainable society. The industry is already fully engaged in plans and initiatives relating to electrification, large-scale sustainable
generation of energy, hydrogen, CCS, infrastructure, system integration and chain cooperation. These plans are driven in particular by the climate problem and the raw materials transition. Also, many companies see their relationship with society changing and want to play a bigger role in solving societal problems.
With many plans, the question is not only what we are going to do, but also who is going to be involved in the
implementation and what is required to make them happen. This gives rise to questions and dilemmas that we would like to explore in more detail at Springtij.
Industry program at Springtij
Three sessions will focus on the question of how businesses, government, science and society see each other. What images do these different parties have of each other? What role can companies play in solving these problems? What are the mutual relationships and what can we do to improve them and move forward together?
A number of other sessions will address the following themes:
Governance in the energy transition: what does corporate collaboration and direction and systems integration in the energy transition entail? Who is involved, how do we fill in the details and what problem are we solving?
Biobased feedstock: dilemmas surrounding upscaling of biobased feedstock in chemistry. If the demand for biobased raw materials increases, the supply will focus on it. The economy teaches us that where there is a paying demand, there will be supply. In the past, this has often not gone well, resulting in a stalemate over biomass for energy. How can we make sure this time these 'raw materials' are produced sustainably and not at the expense of biodiversity and nature?
Legalization of climate policy: in a session we will map out the consequences of the court ruling in the Shell case and answer the question of whether and how this can contribute to solving the climate problem.
Producer Responsibility for Carbon: we are tackling CO2 emissions by reducing them, but at the same time we keep extracting fossil resources, much of which eventually ends up in the atmosphere. That can and must change. We are going to look at what solutions there are. We are working on instruments that make companies that take carbon 'out of the ground' responsible for ensuring that carbon does not end up in the atmosphere. This idea has been worked out with companies from the gas sector and there will be discussions on whether and how this can be applied more broadly.
The theme of circular economy will also be discussed in several sessions.
The perfect moment to start a dialogue
Springtij Forum 2021 will take place from 22 to 24 September on the island of Terschelling. With an expected 800 participants. For you as a representative of the industry, this is the perfect time to enter dialogue with 'the other'. It is a place where you can openly and confidentially share and test your vision and experience in an open and confidential manner. It is an opportunity to show the great ambitions of the industry to a wide audience. We would therefore like to invite you, just like ISPT and TKI E&I, to be present with some representatives. If you would like to contribute to the industry program, please contact organizer Hans Wiltink.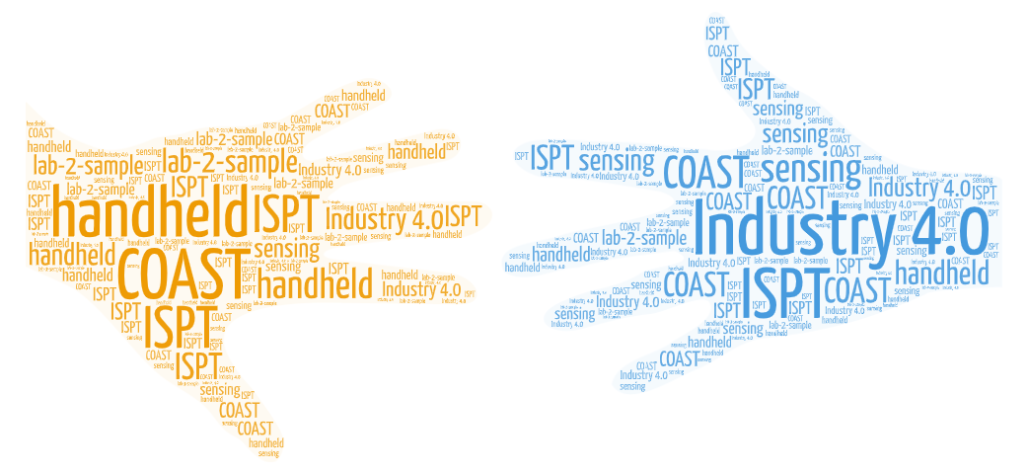 Small-scale spectrometers are an emerging technology in the process industry. These low-cost handheld analytical devices can provide valuable information about product compositions and quality in situ, real-time and non-invasively, from several key locations either in- or outside the plant. Examples are food authentication and QA/QC, chemicals intake, process operations, agricultural crop and product analysis and many more. Handheld spectroscopy technology and its applications in networks will be discussed on 22nd and 29th September. These events are the first in the series of Industry 4.0 events 'Trends and Applications in Process Industry', jointly organized by ISPT and COAST.
22 September (15.00 – 17.00)
Handheld Spectrometry Networks – Applications in process industry
29 September (13.00 – 16.00)
Handheld Spectrometry Networks – Matchmaking session
A series of Industry 4.0 events: Trends and Applications in Process Industry
The events on September 22 and 29 are the first in the series of Industry 4.0 events 'Trends and Applications in Process Industry', jointly organized by ISPT and COAST. The digital transformation empowers process industries in their transition towards circular and competitive production. Successful digital innovations in process industries require cross-functional collaboration among those with deep process knowledge, analytical acumen and digital experience, as well as prioritization by top management. To facilitate cross-functional digital innovations for the process industry, ISPT, COAST and partners from relevant domains are joining forces with the organization of events focusing on emerging Industry 4.0 trends and applications in the process industry.
The events will address the following trends:
* Handheld Spectrometry Networks
* Predictive Maintenance/Condition based monitoring
* Safety
* Operational Excellence
For more information, updates and event announcements, please register to the Industry 4.0 newsletter of ISPT or check the website of COAST (www.ti-coast.com).
The industry is in transition. How can current employees find their way in a changing environment? And what is expected of the future generation of smart employees? During Deltavisie we want to gain more insight into this through talks and discussions.
At ISPT we believe that radical change can be achieved through technological innovation and cooperation. An important part of our work is supporting and promoting SMEs and startups by connecting them to the industry. This with the goal to stimulate the breakthrough innovations that are desperately needed to transform to a CO2-neutral industry.
Funding opportunities
For SMEs and startups the funding opportunities are enormous, whereas the application procedures and expectations are often unclear. To aid SMEs and startups in the process we are organizing an exclusive online workshop on the 24th of June from 11:00 – 12:00. During the workshop we will provide hands-on guidance on grant schemes and successful applications, regulations and subsidies. Experts Tjeerd Jongsma (ISPT) and Rob Kreiter (TKI) will be present for a discussion about expectations from grant providers, the ISPT network and the TKI.
How can I register?
Send an email to Dewi Mooij at dewi.mooij@ispt.eu to register. You will receive a link to participate on Wednesday June 23 the latest.
Sign up before June 18. This is a small-scale webinar and have set a maximum of 30 participants. Participation in the workshop is free of charge. No-shows are not appreciated.
ADCHEM 2021 will bring together researchers and practitioners from all over the world, to facilitate discussions of recent developments in the control and modeling of chemical, biomedical, and other process systems.
Join us for an inspirational online seminar series on how to initiate energy cooperation projects on industrial
sites and business parks. Industrial sites and business parks play a key role in the energy transition: They have the potential to become hubs of energy flows for the entire region around them. However, initiating energy cooperation projects is often easier said than done.
During our four thematic online seminars, experts share their stories on how they realized energy
cooperation projects in their region. So, tune in and get inspired!
30 September 2021 – Innovative and sustainable energy systems
27 January 2022 – Starting energy communities
07 April 2022 – To be determined
Do you want to present your case during one of the webinars? Please send an email to christa.deruyter@ispt.eu.
The industry sector represents 25% of all energy demandin Europe– and 50% of the total cooling and
heating demand on the continent; yet only 16% comes from renewables. Through energy cooperation
R-ACEs supports Ecoregion to reduce their emissions by at leadt 10%.