2021 will be the 12th Stainless Steel World Conference in Europe and the key focus for the conference this year will be discussion, interaction, and knowledge transfer. Hans van 't Noordende, ISPT's technical project leader of the GW Water Electrolysis project, will give an introduction about the innovative aspects of Advanced GW green hydrogen plant, conceptual design and material selection on December 2.
Interactive workshops will focus on new alloy developments – challenges and opportunities; welding; additive manufacturing; and modern energies: new possibilities for stainless steels and the contribution of stainless steels to sustainability.
More formal presentations will cover new developments in the manufacture of stainless steels, applications of stainless steel in green energy technologies (solar, wind, hydrogen, etc) as well as varying aspects of corrosion, cladding, automotive, manufacturing, applications, and duplex/super duplex. Plenaries will address the circular economy and sustainability of the global stainless steel market as well as the use of stainless steels and other corrosion resistant alloys in a variety of industries.
The Hydrogen Online Conference is the largest online Hydrogen event in the world. Join the discussion with industry leaders and key decision-makers! 30+ world-class speakers, 100+ exhibitors, 10,000+ Hydrogen professionals live, 150+ countries.
In november en december 2021 organiseert Energeia de Energy Tour 2021. Op 15 november komt het onderwerp infrastructuur aan bod. Op ieders lijstje met no regret-investeringen staat een waterstofbackbone. Maar hoe realiseer je deze infrastructuur tijdig en doelmatig? Het net-op-zee komt aan bod, nu in 2030 niet 11 GW maar 21 GW aan offshore windparken moet verrijzen. Aan bod komen aanlanding, energie-eilanden, windconnectors en andere infrastructurele hoogstandjes. Tot slot richten we de blik op CCS en CO2-transport. Wordt Nederland een CO2-sink en welke kansen en bedreigingen biedt dit? Willen we Duitse CO2 gaan opslaan in NL?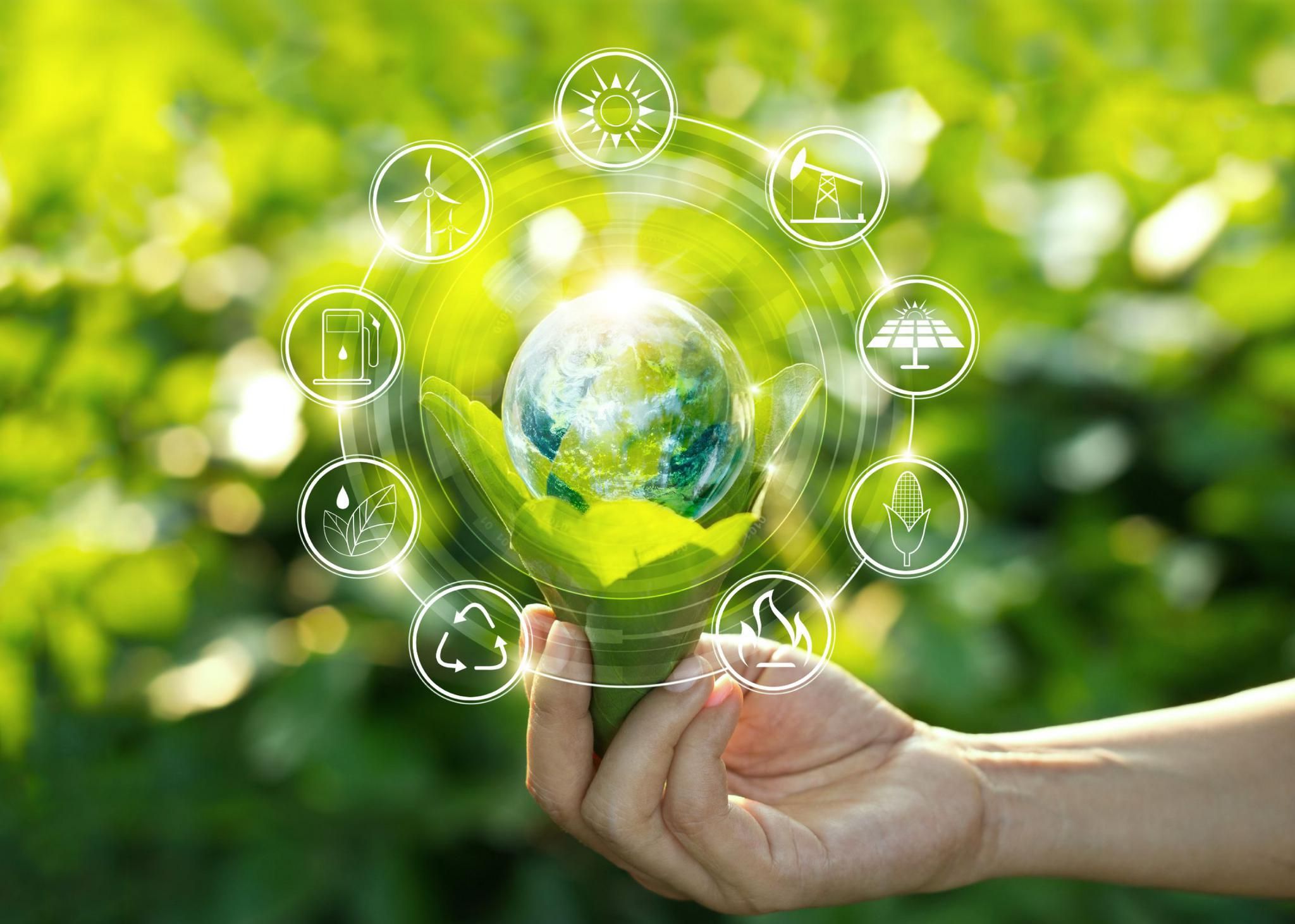 The Greener Manufacturing Show is the must-attend event for any sustainability focused company looking to design and manufacturer their products from more sustainable materials, limit and eliminate the use of toxic chemicals, and reduce the impact of their industrial and manufacturing processes on the environment and global climate change. 

Time for a live event? An event for the process engineering community in the Netherlands? Yes, we are proud to announce to you the next Netherlands Process Technology Symposium NPS17, where the needs, challenges, and solutions for a sustainable world and the role of process engineering will be conferred. 
 
NPS17 was postponed last year due to COVID-19. But we were glad to provide a series of webinars on the theme 'sustaining the future' which created a platform to connect and exchange ideas.  In line with this, the theme of NPS17 is 'Together more sustainable'. The goal of the conference is to highlight academic research in sustainable process technology and connect it with needs from society, SMEs, and industry. Therefore, this will be a great opportunity to share and absorb sustainable ideas by meeting process engineering enthusiasts from these sectors in the Netherlands and beyond. 
 
NPS17 will be held on April 4th and 5th 2022 on the campus of Delft University of Technology, Delft, The Netherlands. Save the dates now! 
 
More information will follow after the summer break. We hope to see you all in Delft in April 2022!  
"…on a research path that is quite challenging but just as rewarding. I love the open exchanges at conferences with people from academia, industry, institutes, and government. It's great to be able help one another along the road to a carbon-neutral world." My name is Kevin Rouwenhorst, and I'm on an ammonia adventure, working with others across the disciplines towards a carbon-neutral world. The contributions I hope to make are to the hydrogen economy, and more specifically to realizing ammonia's potential as an energy carrier. 
My research is focused on plasma-catalytic ammonia synthesis. I study how plasma technology and metal catalysts can be combined to make ammonia from hydrogen and nitrogen.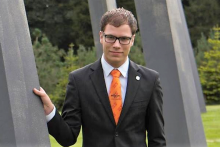 A surprising choice
That choice of topic might be surprising to some people, because, from a process perspective, making ammonia with a plasma is probably not the best idea: synthesizing ammonia from hydrogen and nitrogen entails an exothermic reaction. That is, adding energy in the form of electrons leads to further heat losses.
However, ammonia is an interesting choice when it comes to plasma-catalysis, because the reaction mechanism is relatively simple and—special bonus—there are no byproducts. And it doesn't hurt either that there's a lot of good literature out there on heterogeneous catalysis. Concepts from plasma-catalytic ammonia synthesis can also be applied to other plasma reactions, such as direct NOX synthesis from the air.
Disciplinary breadth
There's another aspect to the research I'm doing that I really like. Yes, it's specialized, but it's also complex in the particular sense that it requires a multi-disciplinary approach. Fortunately for me, I have just the background for that. The BSc in Advanced Technology I have from the University of Twente is a broad engineering degree that brings together a range of science and engineering disciplines. It's turned out to be a great platform to build on in disciplinary terms, and just what's needed given the multi-disciplinary character of plasma catalysis.
So I suppose you'd say that working with others from outside my immediate disciplinary silo is both an intellectual must and a whole lot of fun.
The fun factor…and FIFA
The fun factor is only enhanced by one particular aspect of Doing Science that's especially true in this case: if you think of the Paris Agreement, getting to net zero emissions, and so on, you might think about a straight or perhaps a zig-zag line tending towards zero—some kind of linear progress. But the truth is that, at the level of specialized technologies, we still don't know just how we're going to get there. "Fun factor"? Sure: the novelty of plasma-catalytic ammonia synthesis as a research field is a big part of what makes it interesting. Every year, researchers get to make new discoveries, and keeping abreast of all these developments is key.
In my case, there are two particular areas where I need to make sure I have the concepts straight: first, I have to have a solid understanding of the fundamentals of how nitrogen molecules and atoms interact with solid surfaces. Plasma catalysis is super-complex, and reaction pathways may be different from conventional heterogeneous catalysis. And then there are the process considerations, which you must take into account in order to be able to set operating targets for experimental research. So aside from requiring an interdisciplinary focus, the work also calls for a broad palette of skills.
One other nice thing about my PhD programme is that, when I'm not focusing on my primary research area, I can also go off on one or another productive tangent every now and then, and work on promising ideas that are percolating within the ammonia energy community.
Oh and speaking of skills: did I mention that I love applying the analytical skills I picked up in university to watching women's football, and changing the stats of women footballers in the FIFA football video game? It's another hobby of mine, and a good distraction from ammonia research. It can't be all work and no play. Ammonia human. (Ba-de-bam!)
Coordination and clout
I'm just delighted to be involved with the ISPT through the work I'm doing as a PhD researcher. I particularly like the reports it puts out on the hydrogen economy. They're often co-written by renowned companies and institutes, so that alone gives them quite some clout. And the ISPT is coordinating the organizational side of the project I'm working on.
Overall, I think the Netherlands is really lucky to have an institute like the ISPT. It provides a forum for companies to come together on neutral ground, so to speak, where they can assess novel technologies that can help get us all to a more sustainable future.
Developments around green hydrogen are gaining momentum. ISPTs Hydrohub Innovation Program focuses on developing knowledge and technology for the production of green hydrogen on a large scale since 2017. The program provides for a large-scale electrolysis testing facility, investigates the upscaling of production facilities, and develops an integrated model for building hydrogen chains and establishing a tool for supporting investment decisions. This way, the transition to green hydrogen can take shape. Andreas ten Cate, Program Director System Integration at ISPT and spiritual father of the program shares his vision.
Shared insights bring partners together, knowledge exchange accelerates innovation

Andreas ten Cate, program director System Integration
More knowledge and innovation
Green hydrogen plays a key role in the energy transition. "ISPT has anticipated this since 2014," says Ten Cate. "That's when our Power-to-Products and Power-to-Ammonia projects started the preliminary work for the Hydrohub Innovation Program. In 2017, this saw the light to fulfill the desire of our industry partners to develop more knowledge and innovations around the production and upscaling of sustainable hydrogen. The outcome of this start-up is shaped in the three pillars of the Hydrohub Innovation Program; technology development for electrolysis and production of green hydrogen, upscaling production to industrial scale and the dynamics of chain formation of hydrogen from production to use."
Testing and optimizing in an open innovation centre
One of the projects in the Hydrohub Innovation Program is the Hydrohub MegaWatt Test Center. This open innovation test center in Groningen will open its doors in mid 2022, and provides a much-needed facility for technology development. Companies can perform practical tests at scale in real electrolyzers. For technology suppliers this is an essential step to the market with their new products. For end users, it is very important to understand where opportunities and limitations of electrolysis lie in industrial applications. Ten Cate: "If you want to build more efficient electrolysis systems, modelling and testing at single-cell level is not enough. Practical tests remain essential. It turns out that there is a need for such a test facility. Construction is still underway, but there are already requests from companies from all over the world to test their stacks, components such as electrodes, power electronics or peripherals."
Dutch customers will certainly be present in the Hydrohub MegaWatt Test Centre, including the organizations represented in the consortium of the new HyScaling project. The mission of the Hyscaling project is making better electrolyzer systems  and making electrolyzer systems in a better way. "The Hyscaling consortium is a very diverse group of organizations", explains Ten Cate. "It ranges from start-ups and established SMEs to multinationals, especially specialized in producing innovative materials, systems and factories. These parties will explore and test together with which ingredients you can manufacture better, more efficient electrolyzer systems. In the HyScaling project these will eventually be tested at scale in full stacks in the Hydrohub MegaWatt Test Centre."
Optimal organization of the production chain
HyScaling must also optimally organize the production chain. "In addition to a more efficient process, we are also looking at upscaling the production routes", says Ten Cate. "For example, with a party like VDL and with the Fraunhofer Institute and TNO, we are investigating how modern manufacturing technology can lead to large-scale production and cost reduction." By bringing together a variety of high-tech manufacturing companies, efficiency gains, stability gains and smart production should lead to a cost reduction of at least twenty-five to thirty percent. Ten Cate: "Shared insights bring partners together, knowledge exchange accelerates innovation. HyScaling makes both the investment and operational costs much more attractive to the customers of their electrolyzers, whether they are companies dynamic or stable." The intention is that stable, efficient electrolyzers produced in the Netherlands will find their way to customers all over the world, but certainly also in the Netherlands itself.
Scientific challenges for the process engineer
The Hydrohub GigaWatt Scale Electrolyser project combines scientific state-of-the-art expertise with current business insights and advanced process engineering. Ten Cate: "As a process engineer you learn how to make a conceptual process design. In such a design, you explore how to construct a complete factory by selecting and scaling all the unit operations and technologies you need to arrive at a factory design that, when built, could produce your desired product, in this case hydrogen of course. From this design you can make a cost estimate of the hardware, the capex, and determine the productivity and operational costs, the opex – that together tell you at which cost your factory can produce hydrogen. Once you have gone through all the stages of the design, you understand what choices and trade-offs you have actually made for a first design. This gives you the understanding of where you can improve your design. In the next step you review and optimize the design using all the knowledge you have gained in the process to see if you come to an advanced design with improved economics."
In this way, the process technologist walks through generations of designs and the ideas become sharper and sharper. Ten Cate: "In the GigaWatt Scale Electrolyser project, we have elevated this process to a true art. We are in the middle of the second iteration battle now. After the basic design, we investigated improvements and innovations on at least thirty points. At the moment we are capturing all the choices, so that we can re-examine the elaboration and then the economy." It is expected that there will be a large reduction in costs compared to the design of the first generation. "Especially the enthusiasm and commitment of our partners in this project are very special", says Ten Cate. "With real team spirit, we generate the results together. The innovation in ISPT context is really at the heart of the energy transition."
Connecting the dots
The Hydrohub HyChain project moves the questions to the next scale. Ten Cate: "In this part of the Hydrohub Innovation Program, we look at how hydrogen can grow to the scale at which it sustainably supplies industry with raw materials and energy. From the production of green electricity to the use of hydrogen in processes – existing or new – many links have to be connected." The Netherlands will soon make hydrogen in many places in large electrolysis plants that run on green electricity. It is introduced in local networks connected to a national network – Gasunie's backbone. From there, factories take it away for use in their processes.
The right amount of hydrogen at the right time
In the meantime, an owner of a factory will only opt for hydrogen if there is good reason for doing so. It should be available in the amount that the process requires, at the time the process needs it. Ten Cate: "If production moves with the wind, availability may vary. That requires storage. All elements in the chain add costs that ultimately determine the price. A chain is in fact a series of connected business cases." For many links, there are multiple ways to shape those cases. Ten Cate gives an example: "Storage locally can outweigh storage far away. Local production will have to compete with import routes. And alternatives such as direct use of green electricity or CCS also outweigh the use of hydrogen."
The energy transition requires careful coordination, direction and integral social considerations

Andreas ten Cate, program director System Integration
Developing these chains according to the scale on which the industry operates takes time. "All these elements – choices in technology, solution routes, alternatives and influence of factors such as subsidies and taxes on, for example, CO2 influence the choices", says Ten Cate. "The HyChain project systematically maps these options and accurately describes them in a techno-economic way. An example of this is cost reductions when technology is more widely accepted. Ten Cate: "With all this information, we set up models. These provide insight into the conditions under which hydrogen can become attractive lowest costs. They also show through which routes chains are created." These insights are important for all players – industry, grid operators, future producers, the wind sector, and the public sector, such as port companies and provinces locally as well as the national government. These are all represented in the HyChain project. Ten Cate: "The energy transition requires careful coordination, direction and integral social considerations."
From microtechnology to national policy
"It is important that a data-based level playing field is created in order to be able to make trade-offs on the right basis", concludes Ten Cate. "This makes investment decisions possible for companies. And that gives the insight needed to distribute the costs and benefits of investments across the value chain. The models that we make for this together with QuoMare give a balanced grip on trade-offs. They enable the step towards data-driven policy." ISPT covers the entire process for the transition to green hydrogen. Ten Cate: "It runs from the molecular balance on membrane surfaces and tiny holes in metal sheets to a national balancing framework to arrive at the right policy in the right place. Plus everything that matters at the intermediate levels. Let that shift come; projects are planned at all levels to make green hydrogen a success."
The Hydrohub Innovation Program
The Hydrohub Innovation Program comprises all ISPT activities in sustainable hydrogen production. It is a mission-oriented program for developing largescale, electrolysis-based production of sustainable and low-cost hydrogen, as a driver for circular industrial chains. The program is managed by the ISPT cluster System Integration and currently revolves around four main projects:
Interested in joining the Hydrohub Innovation Program? Contact Carol Xiao, program manager Hydrohub Innovation Program, at carol.xiao@ispt.eu or +31 6 2849 4183.
To develop and promote hydrogen technology with Dutch companies, the collaborating parties in the HyScaling project have set clear goals. One of them is, that electrolysers have to be developed that perform better to produce green hydrogen. In addition, the production must also be more efficient and cheaper. The consortium wants to develop a good production chain for this. If all goes well, Dutch industry will be able to realize five gigawatts of electrolysis capacity for green hydrogen production by 2030, thanks in part to the RVO MOOI 2020 project HyScaling. This hydrogen will then also be 25 to 30% cheaper. The HyScaling project is part of ISPTs Hydrohub Innovation Program.
Enlarging hydrogen production
Given the climate targets and circularity challenge, Dutch industry must switch from fossil to sustainable energy. How can this be done? One of the possibilities is the use of hydrogen, produced with sustainably generated electricity in electrolyzers. These are systems that split water (H2O) into oxygen (02) and hydrogen gas (H2).
Key market position
Apart from a climate challenge that requires high investments, this is also a great opportunity for the Dutch manufacturing industry. The expectation is that the European electrolyzer market could reach an annual turnover of one billion euros by 2030. This market size is due to the European ambition to have 40 gigawatts of installed capacity by that year. One gigawatt is one million kilowatts, enough to supply a million households with electricity. HyScaling aims to capitalize on this market perspective and to offer the Dutch high-tech industry a key position in that market.
Underground storage and wind farms
The basis is there. The Netherlands has an extensive network for the distribution and underground storage of (hydrogen) gas. We are going to generate a lot of electricity in large wind farms at sea, while large-scale process industry is located close by on land. These industry companies can use the electricity generated to produce hydrogen. Decentralized clean energy hubs are also important, where sustainable energy can be linked to the local energy system with hydrogen as an energy buffer and product for various applications. Moreover, we have a very strong high-tech industry that can build the necessary electrolyzers.
Better, better, better
Cost reductions in all links of the production chain are already significantly improving the competitive position of green hydrogen. But the efficiency of conversion must improve even further. The production costs of the electrolyzers must be reduced even more. Subsequently, the robustness of the 'stacks' – stacked electrolysis cells as part of an electrolyzer – must be improved.
Scaling up production
If this can be done successfully, the Netherlands will have a formula for success. Then large-scale production of electrolyzers for domestic use as well as exports can be set-up. This is exactly what the HyScaling consortium of the Institute for Sustainable Process Technology (ISPT) and TNO with industry partners intends to do within a cohesive program.
"We are going to produce electrolysers with more efficient conversion and more robust stacks at lower cost"

Andreas ten Cate, program director system integration ISPT
The HyScaling consortium
The Hyscaling project is based on intensive collaboration. It consists of a very diverse, strong consortium of large companies, SMEs and start-ups with their own innovations. It stems from various Dutch regions, and from Germany and Belgium. The consortium has everything it takes to scale up unique knowledge and technology and bring it to the market.
The consortium consists of Teijin, MXPolymers, VDL Energy Systems, Veco, MTSA, TU/e, Brainport Development, BOM, SALD b.v., Hauzer, Ionbond, TU Delft, TNO, Zero Emission Fuels (ZEF), Delft IMP, Hydron Energy, Frames, SALD, VSL, FME, TNO, DotX Control Solutions, Danieli Corus, Greenberg Traurig, Institute for Sustainable Process Technology, Hanze Hogeschool-EnTranCe, VONK, Fraunhofer IPT and Borit.
For 12 years now the Springtij Forum has been bringing together politics, government, business, knowledge institutes and societal stakeholders to contribute to making the Netherlands more sustainable. It is a place where difficult themes are explored in depth, dialogue is entered into and a better understanding of 'the other' is created.
The Springtij organization recognizes the importance of the industry in the transition towards a sustainable society. The industry is already fully engaged in plans and initiatives relating to electrification, large-scale sustainable
generation of energy, hydrogen, CCS, infrastructure, system integration and chain cooperation. These plans are driven in particular by the climate problem and the raw materials transition. Also, many companies see their relationship with society changing and want to play a bigger role in solving societal problems.
With many plans, the question is not only what we are going to do, but also who is going to be involved in the
implementation and what is required to make them happen. This gives rise to questions and dilemmas that we would like to explore in more detail at Springtij.
Industry program at Springtij
Three sessions will focus on the question of how businesses, government, science and society see each other. What images do these different parties have of each other? What role can companies play in solving these problems? What are the mutual relationships and what can we do to improve them and move forward together?
A number of other sessions will address the following themes:
Governance in the energy transition: what does corporate collaboration and direction and systems integration in the energy transition entail? Who is involved, how do we fill in the details and what problem are we solving?
Biobased feedstock: dilemmas surrounding upscaling of biobased feedstock in chemistry. If the demand for biobased raw materials increases, the supply will focus on it. The economy teaches us that where there is a paying demand, there will be supply. In the past, this has often not gone well, resulting in a stalemate over biomass for energy. How can we make sure this time these 'raw materials' are produced sustainably and not at the expense of biodiversity and nature?
Legalization of climate policy: in a session we will map out the consequences of the court ruling in the Shell case and answer the question of whether and how this can contribute to solving the climate problem.
Producer Responsibility for Carbon: we are tackling CO2 emissions by reducing them, but at the same time we keep extracting fossil resources, much of which eventually ends up in the atmosphere. That can and must change. We are going to look at what solutions there are. We are working on instruments that make companies that take carbon 'out of the ground' responsible for ensuring that carbon does not end up in the atmosphere. This idea has been worked out with companies from the gas sector and there will be discussions on whether and how this can be applied more broadly.
The theme of circular economy will also be discussed in several sessions.
The perfect moment to start a dialogue
Springtij Forum 2021 will take place from 22 to 24 September on the island of Terschelling. With an expected 800 participants. For you as a representative of the industry, this is the perfect time to enter dialogue with 'the other'. It is a place where you can openly and confidentially share and test your vision and experience in an open and confidential manner. It is an opportunity to show the great ambitions of the industry to a wide audience. We would therefore like to invite you, just like ISPT and TKI E&I, to be present with some representatives. If you would like to contribute to the industry program, please contact organizer Hans Wiltink.
The industry is in transition. How can current employees find their way in a changing environment? And what is expected of the future generation of smart employees? During Deltavisie we want to gain more insight into this through talks and discussions.
At ISPT we believe that radical change can be achieved through technological innovation and cooperation. An important part of our work is supporting and promoting SMEs and startups by connecting them to the industry. This with the goal to stimulate the breakthrough innovations that are desperately needed to transform to a CO2-neutral industry.
Funding opportunities
For SMEs and startups the funding opportunities are enormous, whereas the application procedures and expectations are often unclear. To aid SMEs and startups in the process we are organizing an exclusive online workshop on the 24th of June from 11:00 – 12:00. During the workshop we will provide hands-on guidance on grant schemes and successful applications, regulations and subsidies. Experts Tjeerd Jongsma (ISPT) and Rob Kreiter (TKI) will be present for a discussion about expectations from grant providers, the ISPT network and the TKI.
How can I register?
Send an email to Dewi Mooij at dewi.mooij@ispt.eu to register. You will receive a link to participate on Wednesday June 23 the latest.
Sign up before June 18. This is a small-scale webinar and have set a maximum of 30 participants. Participation in the workshop is free of charge. No-shows are not appreciated.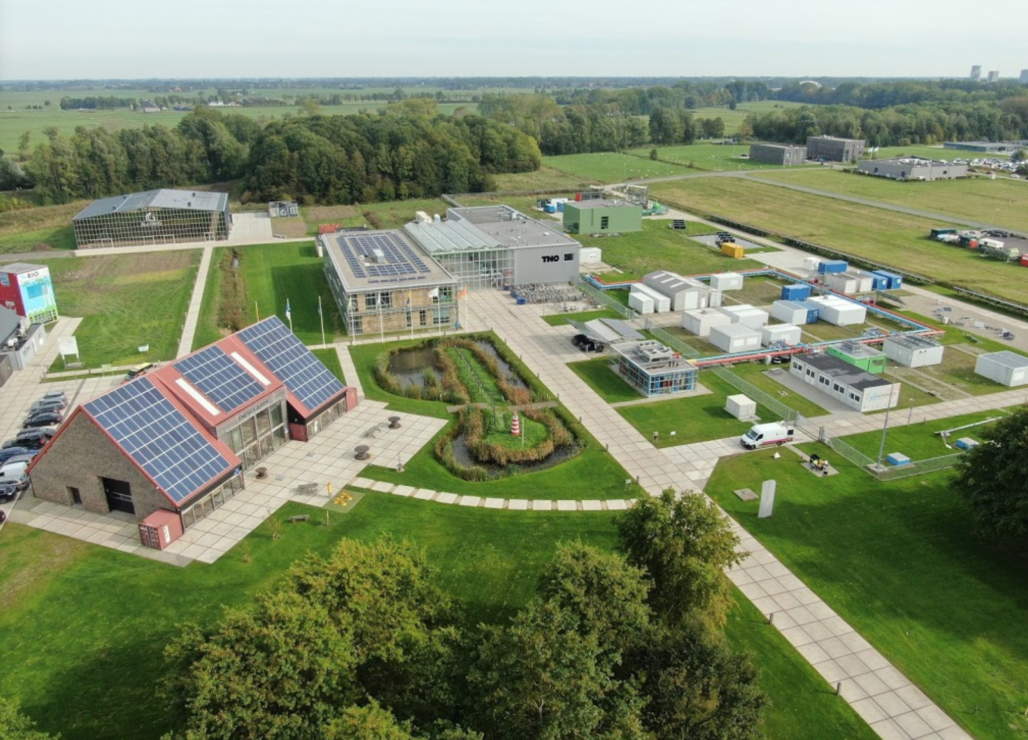 The New Energy Forum is a free online festival that takes you into the smart, new world of sustainable mobility and energy transition. ISPT's Carol Xiao will present the Hydrohub Megawatt Test Center. Chairman of the day is Diederik Jekel.