The year is almost over. It was an unusual year in which we learned that our capabilities are beyond what we ever thought.
We can simultaniously work from home, teach our children and maintain contact with our network. Admittedly, it was not easy. But it has made us realize that we are capable of more than we sometimes think.
Due to this strange time, digitization has accelerated. We started with online meetings, and shortly afterwards we initiated the online panel discussion Industrie in Gesprek. Little did we know at the time that we would be hosting many more major events later this year – all fully online.
The annual ISPT Conference, the GigaWatt webinar and the NPS17 webinar series are a few examples of how we have been able to connect with you, our network. We really enjoyed that and we want to thank you for your involvement. We hope to continue this contact in 2021 and hopefully soon there will be opportunities to see each other in person once again.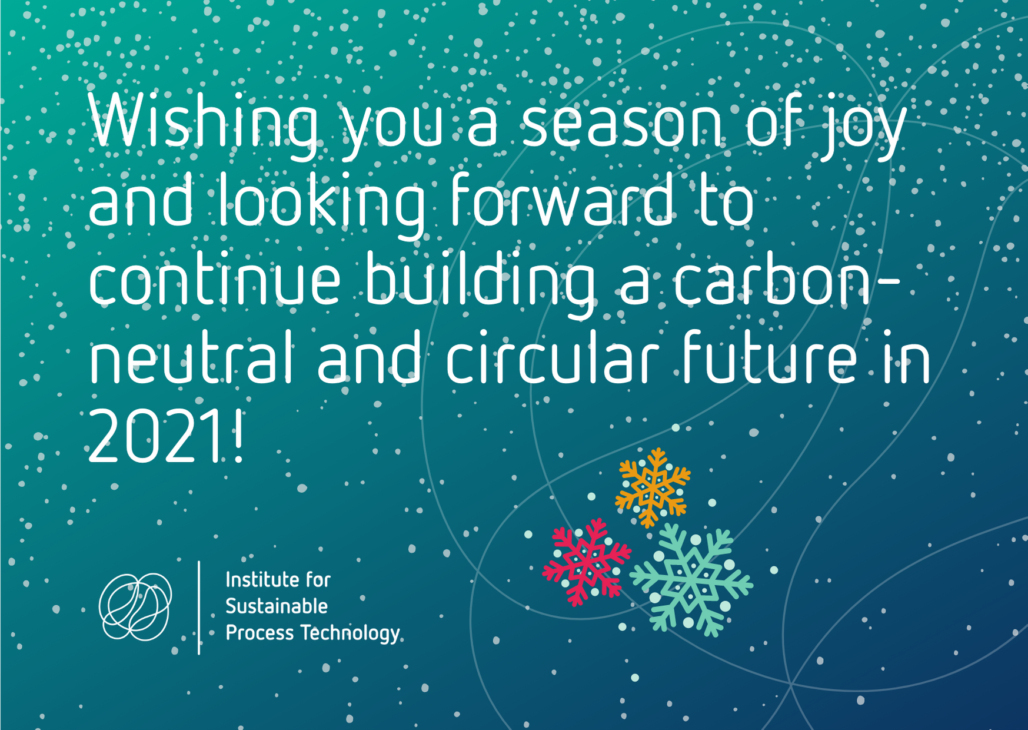 Overview
Due to covid-19 the Netherlands Process Technology Symposium, that was to be held at the TU Delft this year and organized by TU Delft with support of ISPT, had to be postponed to 2021. But since climate change does not wait, the event is replaced by a series of four webinars in November with the overarching theme of 'Sustaining the Future'.
Explore the webinars
Due to covid-19 the Netherlands Process Technology Symposium, that was to be held at the TU Delft this year and organized by TU Delft with support of ISPT, had to be postponed to 2021. But since climate change does not wait, the event is replaced by a series of four webinars in November with the overarching theme of 'Sustaining the Future'. The first webinar went online on Wednesday November 4 and is focused on energy.
Moderator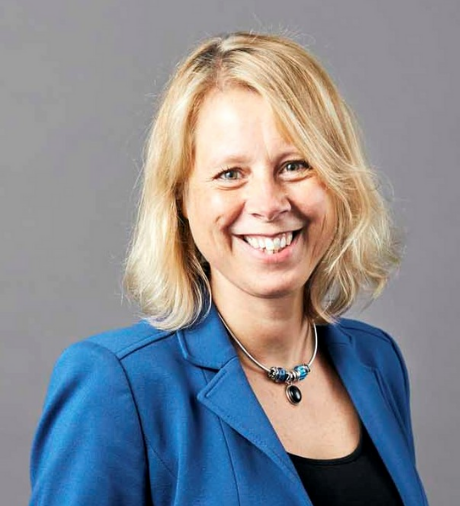 Annita
Westenbroek
ISPT
Keynote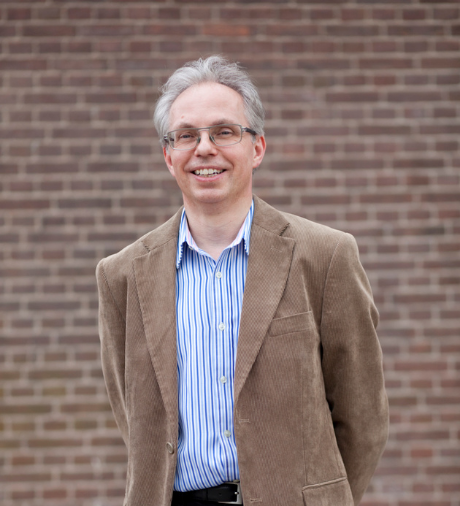 Adrie
Huesman
Shell, TU Delft
Solar fuel
The energy webinar is moderated by ISPT's Annita Westenbroek, who kicks off the webinar by shortly introducing the keynote speaker: professor Adrie Huesman. His research concentrates on new challenges of solar fuel plants. The term solar fuel generally refers to synthetic chemical fuels, produced from solar energy and water, carbon dioxide or nitrogen as raw materials. Examples are methanol, ethylene, hydrocarbons and ammonia.
Huesman starts with the challenges of solar fuel plants. 'It is often assumed that raw materials and utilities are always available. That is not true for renewable energy, which is only available on an intermittent basis.' He identifies three important R&D questions: how to frame operation mode selection of a solar fuel plant, how to determine the best operation mode for a solar fuel plant, and which factors determine or influence the operation of a solar fuel plant.
There are two extreme modes of operation that can be foreseen: firstly coupled, wherein the methanol process follows the solar profile, which results into a highly dynamic operation. The other is decoupled: the methanol process runs independent from the solar profile, 'because somehow the battery storage is capable of maintaining a steady state operation.' Both extremes have pros and cons. With coupled operation you don't need a battery storage, you have a higher overall efficiency, and there is no effect round trip efficiency of the battery. The pros of decoupled are the steady state operation, but also a high process equipment utilization, because according to Huesman you don't need any overdesign. 'That is not the case with coupled operation, wherein your design capacity needs to be twice your average capacity, because at night you are not producing anything and you have to compensate for that.'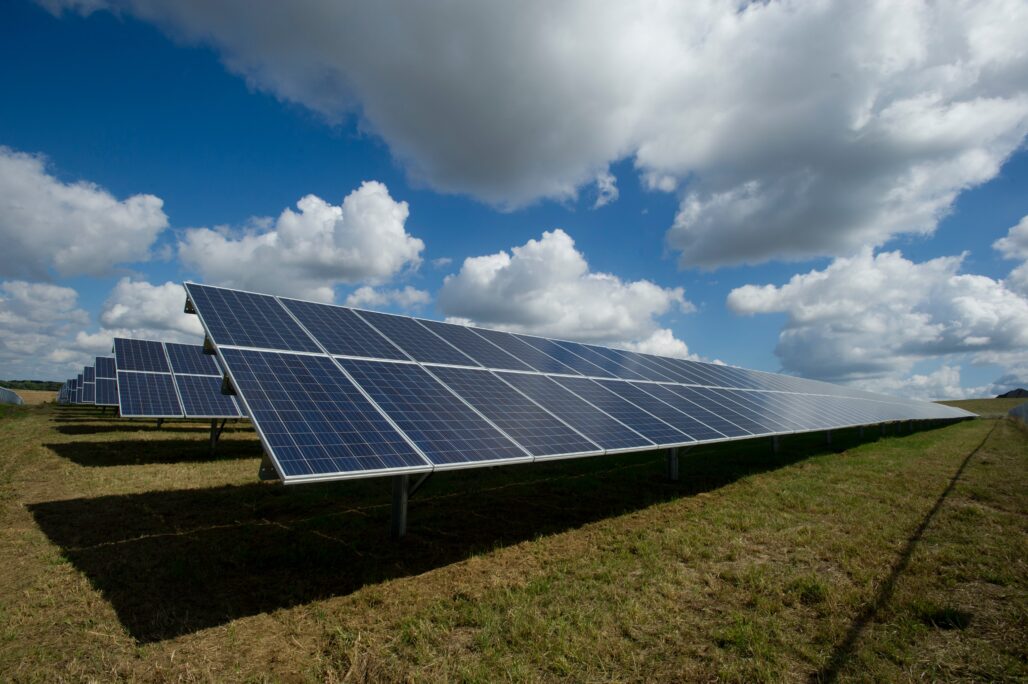 Solution
The problem can be solved by simplifying the solar plant in two steps. The first: view the solar plant as an energy storage ánd conversion network. The second: 'I can lump the storage and conversion dynamics by using Single Input Single Output energy transfer functions. Then I can form what is known as an optimal control problem. This problem can be solved by using the simultaneous approach.' Huesman's next slide shows the result: a diagram of time and hours, that contains the maximum intensity of the sun, the way the methanol process reacts to it, the charge needed in the battery, and the curve on how the methanol tank fills over time. 'From an economic point of view coupled operation is preferred. But in order to maintain operation in a plant like this you need a substantial battery system. To give you a feel for it: a battery that is twenty-five times bigger than a Tesla battery.'
Huesman ends his presentation with one of the main challenges: how to reduce the cost of solar fuels. He sees three ways to do that. 'We can look for better materials that increase the efficiency of solar cells. We can also develop a prototype with better integration and intensification. And if we scale up to the highest level we can also benefit from the economic advantages of scaling up, which leads to a reduction in the costs.'
Panel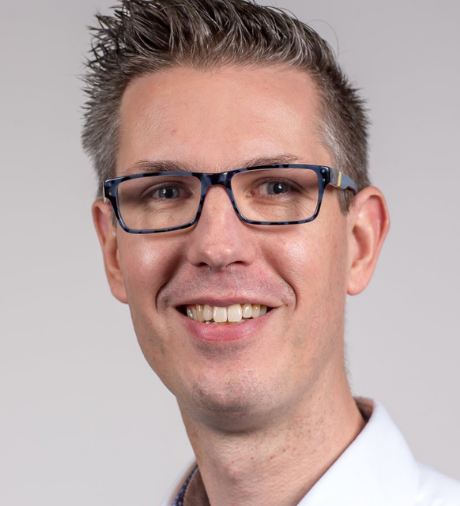 Niels
Deen
TU Eindhoven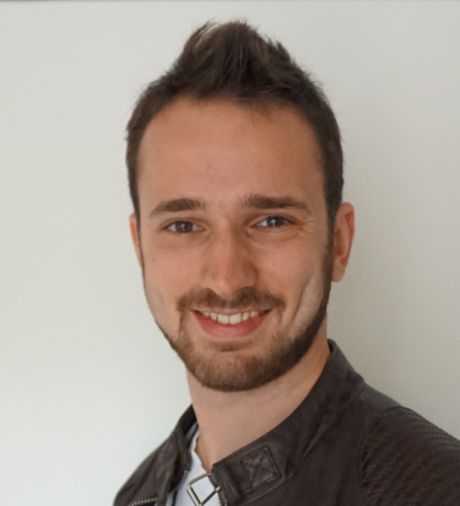 Tim
Offermans
Radboud University Nijmegen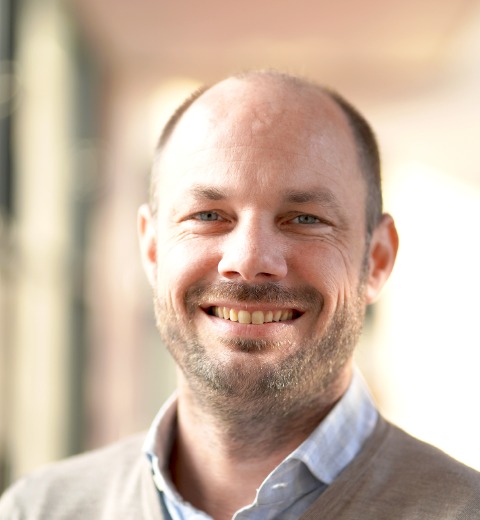 Simon
Jagers
Semiotic Labs
Panel discussion
Huesman joins the panel with Niels Deen (TU Eindhoven), Simon Jagers (Semiotics Lab) and Tim Offermans (Radboud University). They will discuss three multiple choice questions. The first is about the main motivation for the energy transition. Westenbroek asks Offermans if it matters. He thinks it does, because you have to convince the people on the street first. Jagers says that he would have chosen something that is not in the poll, namely the political unrest due to lack of fuels. 'We just had an election wherein one candidate is vehemently against the energy transition.' Huesman chooses increasing energy demand due to growing population and wealth. He points out that our part of the world is fortunate, but that isn't the case for the rest of the world. Deen's choice is mitigating global warming, which he considers the biggest threat to the Netherlands due to rising sea levels.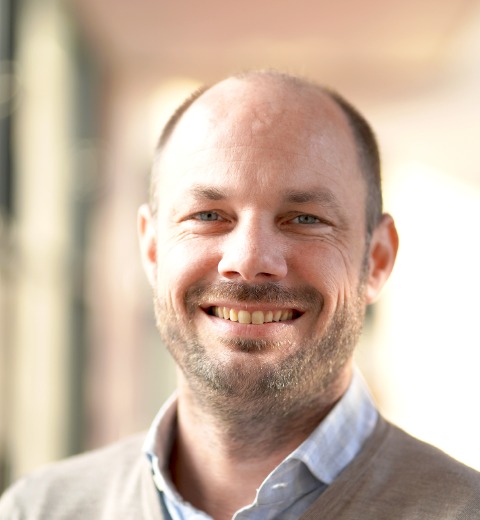 "Implementing the technology that is already available is also an imporant option."


Simon Jagers, Semiotic Labs
The second question concerns the main challenge for the transition. The answers range from citizens not willing to change their habits, the expenses, the intermittency of sources, and lock-in effects. Huesman explains the latter as deciding on a solution early and regret it later. Westenbroek remarks that the high scoring answers all relate to costs. Huesmans adds that the costs of global warming will be much greater. Attendee Kroeze mentions he misses the energy density as one of the poll options. Deen, who specializes in metal fuels, chimes in: 'The good news about metal fuels is that it is extremely dense. You can store an enormous amount of energy in a very small volume.'
It's time for the last question about the future energy use of industrial plants. A majority believes that intensifying technologies to make production processes more energy-efficient are most important. It's also Offermans' choice: 'Building new plants is not very good for the environment.' Deen disagrees, he thinks it is better to decarbonize, 'because we will run out of fossil fuels.' He goes with the option to electrify everything. Jagers adds another answer: 'Implementing the technology that is already available is also an imporant option.' The final point is made by attendee Peter Daudey: the impossibility of estimating the costs at this time. Westenbroek answers that those depend on what our government is willing to stimulate.
Watch the full session here
This exclusive event is bringing the latest developments in energy and mobility convergence theme, debated by global industry leaders across 7 conference tracks.
The ACHEMA World Forum for the Process Industries is the driving force and groundbreaker for the international process industries and their suppliers.
The recently completed LESSON project has identified the sources of losses of an oil-free wet compressor prototype that was built in a previous project. LESSON has focused on modifying the prototype so that the impact of operating in the two-phase region of the working fluid could be determined experimentally. 
Exergy losses 
Wet compression creates near isothermal conditions during compression, resulting in higher isentropic efficiencies of the compressor. It also prevents operating conditions in the superheating zone of the working media of heat pumps. Such operating conditions are associated with large exergy losses and unacceptably high outlet temperatures that cause problems in the compressors of high temperature heat pumps.
Global performance 
The data collected and reported in the COMPRESORP project relates only to the conditions at the compressor inlet and outlet flanges. With this data, the global performance of the developed model can be validated, but the sources of losses cannot be identified. 
Predicting performance 
The LESSON project ensures that the prototype developed in COMPRESSORP can be validated in more detail. The improved compressor model has been integrated into the full compression resorption heat pump model to predict heat pump performance in high temperature applications.
Next-generation commercial compressor 
At the same time, a compression-resorption heat pump has been designed in LESSON that integrates the lessons learned. The designed capacity of that heat pump is comparable in size to the current compressor prototype.
ISPT Conference 2020 session on 100% renewable heat
Industry has a great need for heat, for example for elevated process temperatures, for drying, and for industrial hot water use. In fact, a large number of companies in the agro-food, paper, chemical, horticultural and food sectors use energy above all for their heat supply.
In the transition towards a sustainable, CO2-free economy it is therefore essential for industries to develop sustainable heat supply systems. Martijn Broekhof, Head of Unit Climate & Energy at VNCI, stressed the role of the government. 'Technically it can be done. But we need the commitment of policy makers to make the infrastructure available.'
Cooperation
Program Director Deep Eutectic Solvents and Heat at ISPT, Annita Westenbroek added: 'You have to adjust the entire process in the heat pump challenge. We are dependent on each other in the Dutch industrial clusters. Who needs the energy, what legal framework do we use, and how about infrastructure? We need to cooperate on an integral solution. It can be done.'
The Corona virus resets a lot of aspects of our lives and shows us how fast things can change. The year 2050 and the climate targets that should be reached are not that far away. We need to act, and we need to do it now. During our 2020 ISPT Conference on November 10, ISPT and partners shared and discussed the steps we need to make to accomplish our mission, a circular process industry in 2050. Jongsma: 'We are facing the biggest challenge of our time. But if we do it together, we can get it done.'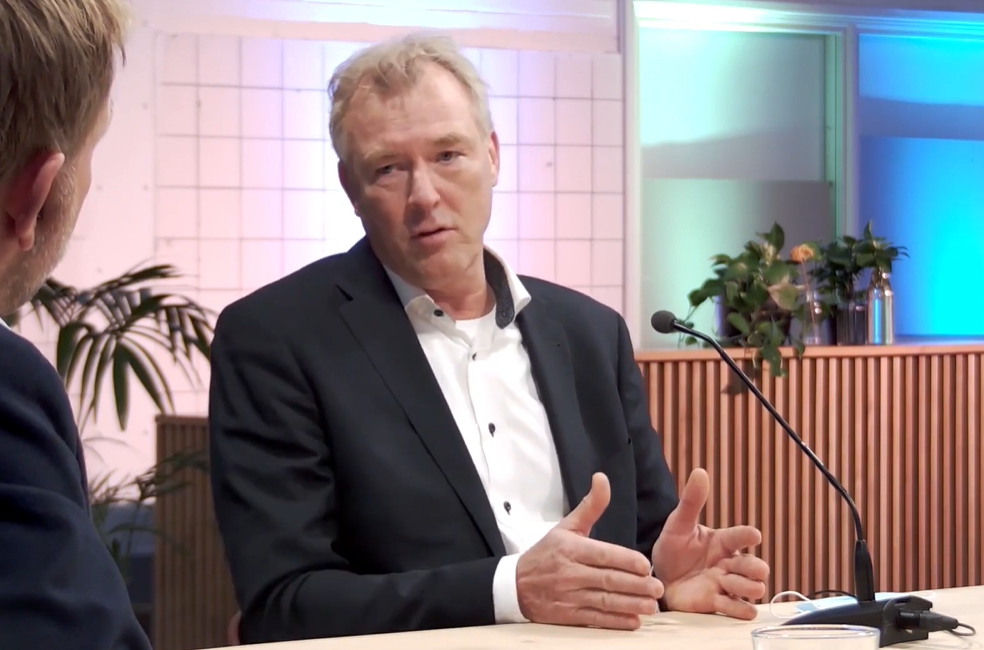 "If we do it together, we can get it done."

Tjeerd Jongsma
Moving forward
Tjeerd Jongsma, director at ISPT, Sascha Kersten, Chair Academic Advisory Board at ISPT and Carolien Gehrels, European Director Big Urban Clients at ARCADIS, had no need for a deep discussion about the necessary moves to make. Their common conclusion: we need to move forward and we need to move faster.
It takes a long time to get started in the Netherlands, due to politics, they agreed. 'But we already have the knowledge and the targets,' said Carolien Gehrels. 'We also have the orchestra with leaders, so let's make music and start step by step. Change the world by starting in your own region.'
Kersten added that an important task of universities to contribute to a circular industry lies in offering high level education for engineers and to attract more youngsters to become engineers. Next to politics and education a common mindset cannot be missed in achieving a more sustainable future. Jongsma: 'We need to look at the greater picture. When we share our insights and work together, we can speed up innovations and make things move.'
Long term impact
30 years to go until 2050, the moment the climate targets need to be reality. Jongsma: 'At ISPT we focus on the transition we are in right now, instead of at the end goal. We need to make the steps today. If you don't move, your GPS navigation system will not start and guide your way. And on route ISPT involves all players. We do not aim at short wins, but want to make long term impact with other professionals who understand the complexity of the transition to a circular industry. If we do it together, we can get it done.'
Explore the round table discussions
Click on the pictures below to read more or watch the round table discussions.
The smart and sustainable energy projects EMB3RS, INCUBIS, R-ACES, SO WHAT and S-PARCS, are organizing a joint webinar: Waste heat recovery and energy cooperation in European Industries.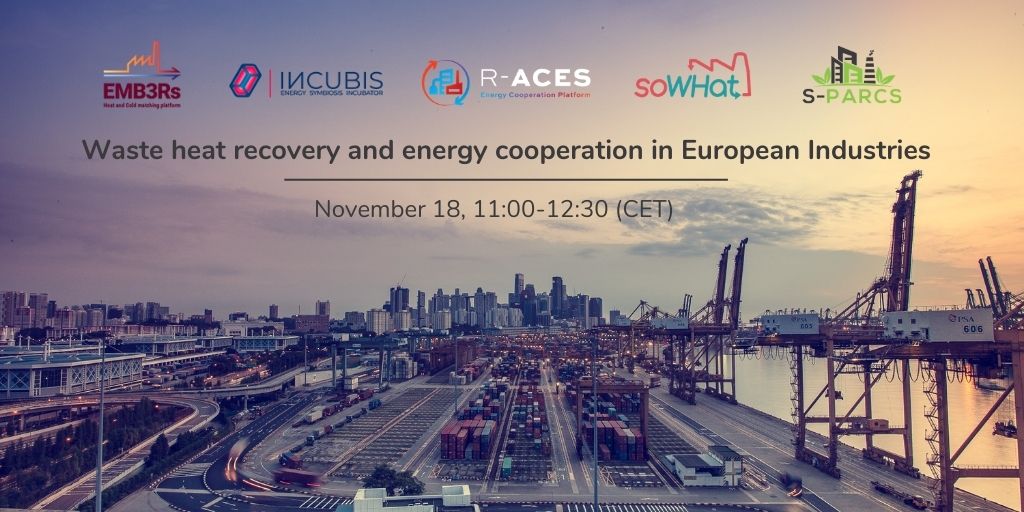 The SPOT project aims to significantly reduce the use of fossil energy use for industrial heat with at least 100 PJ/year in 2030.
About SPOT
SPOT brings together a large consortium of knowledge and technology providers, energy consultants and industrial end-users. The consortium analyses both high and low temperature heat supply and reuse technologies.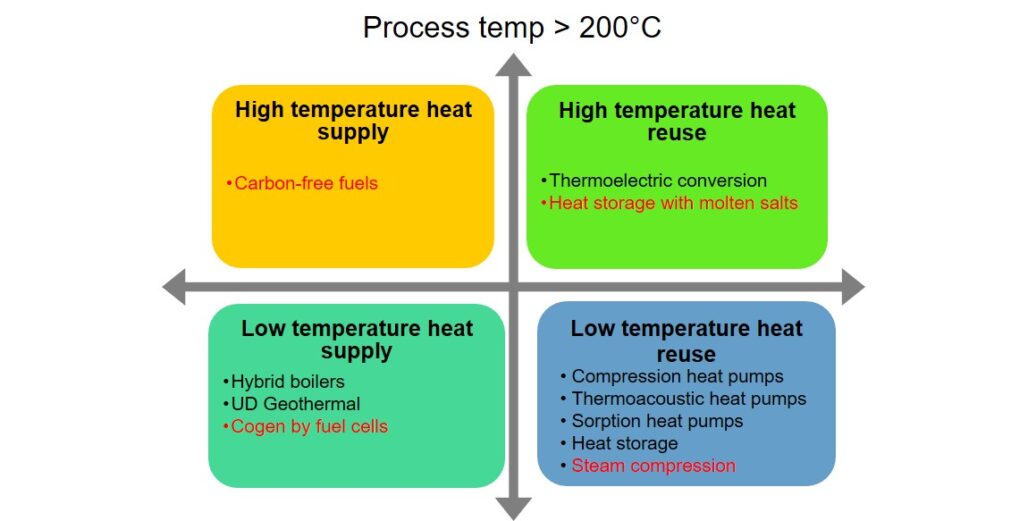 Firstly, the project will determine which chain of technologies will provide industry with the most effective way of producing high temperature heat, ultimately from carbon-free fuels. Secondly, the viability of fuel cell cogeneration for steam and electricity production in industry will be proven. Thirdly, the technical feasibility of molten salt technology for heat transfer, storage and reuse in the high temperature processes in the steel and chemistry sector is being investigated. Finally, the applicability, availability and feasibility of steam compression technology into existing processes and identify innovation and development needs is assessed.
The consortium consists of TNO as the coordinator and the partners: Recoy, KWA, Tata Steel, Smurfit Kappa, BlueTerra Energy Experts, Bronswerk Heat Transfer, ESKA, DOW, ISPT, IBK, TU Eindhoven, Papierfabriek Doetinchem, Standard Fasel, Corbion, Dynamic Boost Systems, SAPPI, DSM, EMMTEC and VDL Energy Systems.
Status October 2020
Carbon-free fuels
Berenschot-Kalavasta have provided four cases, ranging from local to international 2050 scenarios. The development of industrial sectors, the application of specific technologies and the production of renewable electricity varies strongly between the scenarios. The industrial heat demand in 2050 was found to vary between 291 PJ/year and 668 PJ/year, depending on the scenario. Scenarios for the SPOT project were put together based on renewable electricity supply by wind onshore/offshore and solar. In addition, nuclear energy was added as an additional scenario.
Fuel cell cogeneration
CBS data is used to acquire background information on a range of Combined Heat and Power (CHP) technology use in Dutch industry. A report has been made describing fuel cell technology which can be used for co-generation of electricity and steam for industrial applications. Molten Carbonate Fuel Cells (MCFC) and Solid Oxide Fuel Cells (SOFC) are identified. With future operation of the fuel cell as electrolyser in mind, SOFC seems the preferred technology. Multiple SOFC manufactures have been contacted to ask their interest in supplying a fuel cell stack or micro-CHP system for converting to steam generation and lab testing at TNO.
Heat storage with molten salts
The experimental facility for molten salt as heat transfer and thermal storage fluid is under construction at the TNO facilities in Petten. This test-rig, combined with a hot air supply system is used to study the properties and applicability of molten salts in industrial heating processes. It is aimed to design a heat exchanger and test it for high-temperature waste heat conditions.
Steam compression
Information on the steam use and required conditions in the drying section of a paper mill were collected, and steam compression options in the drying sections are being explored. Furthermore, the pilot testing of steam compressor technologies is being prepared.
With the Dutch National Growth Fund, a large fund is (finally) available again for knowledge development, innovation and infrastructure. This offers great opportunities for green hydrogen and chemistry, but a thorough approach with attention to leadership and focus is crucial.
Click here to read this article in Dutch.
On Thursday, October 15, three panel members, led by Frans Nauta, the founder of Climate Launchpad, and more than 50 participants talked to each other during the online event Industry in Conversation, which ISPT organized. This time the National Growth Fund was the central topic. This fund, also known as the 'Wopke-Wiebesfonds', was launched during 'Prinsjesdag' last September. 20 billion euros will be available over the next five years. An independent committee will assess the proposals. The most important criterion is that the submitted projects must contribute to the Dutch GNP. Who will take on the challenge? And how are we going to make this a success?
ICES-KIS
The National Growth Fund brings back memories of ICES-KIS, says Nauta. 'This money came from natural gas revenues and was mainly spent on infrastructure projects in the 1990s such as the Betuwelijn, the expansion of Schiphol and Maasvlakte 2. Later, the knowledge component, KIS, was added.'
Gertjan Lankhorst is chairman of VEMW, was Director-General Energy at the Ministry of Economic Affairs at the time, and then CEO of GasTerra. He talks about the evaluation of ICES-KIS. 'The spending of the money became diluted with other budget expenditures and there was fragmentation; few concrete results were achieved because the objectives were not clearly operationalized. However, good networks emerged from the projects and some achieved good returns.' Three success factors were found, according to Lankhorst: leadership, focus and cohesion. 'There is cohesion in the new fund, but you should emphasize leadership and focus to make it a success.'
Green hydrogen and chemistry
Six projects have already been submitted, says Nauta, for example on artificial intelligence and quantum technology. Paulien Herder, professor of Energy Systems Engineering at TU Delft is involved in a proposal on green hydrogen and green chemistry. Herder: 'We wrote a proposal with the three top sectors Energy, HTSM and Chemistry and a large number of writers from industry, government and knowledge institutions. We are requesting 750 million euros, of which 500 million is intended to develop devices such as electrolysers for hydrogen. We want to convert the existing industry and build new industries.'
Lankhorst: 'I think it's a great program, and I think it's extremely important that we can permanently connect parties. Scientific and industrial activities must constantly interact with each other.' According to Herder, a 'sandpit procedure' could help, in which the parties determine the course together after intensive consultation, for instance by spending a week in a country house together.
Matching
An important criterion in the Growth Fund is the so-called 'matching'; the contribution from the government must be matched with an equal contribution from private and university funds. Tjeerd Jongsma, director of ISPT, is concerned about the private contribution. 'Due to the economic downturn and the low oil price, I suspect that it will be very unprofitable for companies to match this money.'
Lankhorst is more positive. 'The industry also has to put in effort to meet the requirements of the Dutch Climate Agreement; by 2030, CO2 must be reduced by 50% and by 2050 we must be CO2 neutral. You won't get there without investments. Matching may be difficult in the short term, but in the long term something has to be done.'
Jongsma agrees completely. He also sees many opportunities for ISPT to take up a role in consortium formation. 'Hydrogen is inevitably coming and offers great economic opportunities. Now all hydrogen initiatives are very fragmented, so more conformity is certainly needed.' The Dutch industry could also form consortia and submit plans for other themes, the participants suggest, such as electrical cracking, the chemical recycling of plastics and 'circular carbon', to preserve carbon in the process chain.
The scope of the hydrogen proposal is 'un-Dutch', Nauta concludes. Jongsma: 'Due to its size, it is now marked on the political agenda, which is a positive development. I also see that the Netherlands dares to take on the challenge, and dares to excel. We have the right track record to do so.'
About this series
During the online event 'Industry in Conversation', the Institute for Sustainable Process Technology (ISPT) will discuss current topics such as innovation, AI and infrastructure with partners from the industry. Keep an eye on our website for more information.
Wednesday 4 November, 15.00-16.30
The NPS17 Webinar on Energy creates a platform for experts from various sectors and young process technology researchers to discuss the energy transition, challenges, opportunities and an outlook on the production processes in the Netherlands and worldwide to 'Sustain the Energy Future'!

Energy keeps the world moving and is an integral part of our existence. Our long time and major dependency on fossil resources for energy are questioned in these times due to the faster decline of these resources, associated climate issues and increasing capacity of the renewable resources, among others. This makes the fossil-based resources loosing their position as a sustainable asset for energy on a long run.
There are various approaches such as switching to renewable and low carbon energy resources, improving the energy efficiency of current production processes and other energy consuming sectors, and mitigating the carbon emissions in the conversion and usage of energy to address this scenario.
In the Netherlands, the government announced their plan to gradually shut down various fossil-based facilities including coal-fired power plants and the Groningen natural gas field in near future. This poses challenges for a timely transition to a different picture of energy exploration, conversion and usage to meet the growing energy demands in the Netherlands.
Being the largest energy converter cum consumer, the process industries have a major role in addressing these challenges by improvising their state of the art technologies and by adopting the technology breakthrough in the renewable energy sector. New technological innovations are arriving faster than ever before and are supporting or competing with one another to win this race of providing safer, reliable and affordable energy.
Program NPS17 Energy webinar
15.00 – 15.05 | Introduction
This first NPS17 webinar will be introduced by Valeria Garbin (NPS17 Organizing Committee) and Annita Westenbroek (Moderator).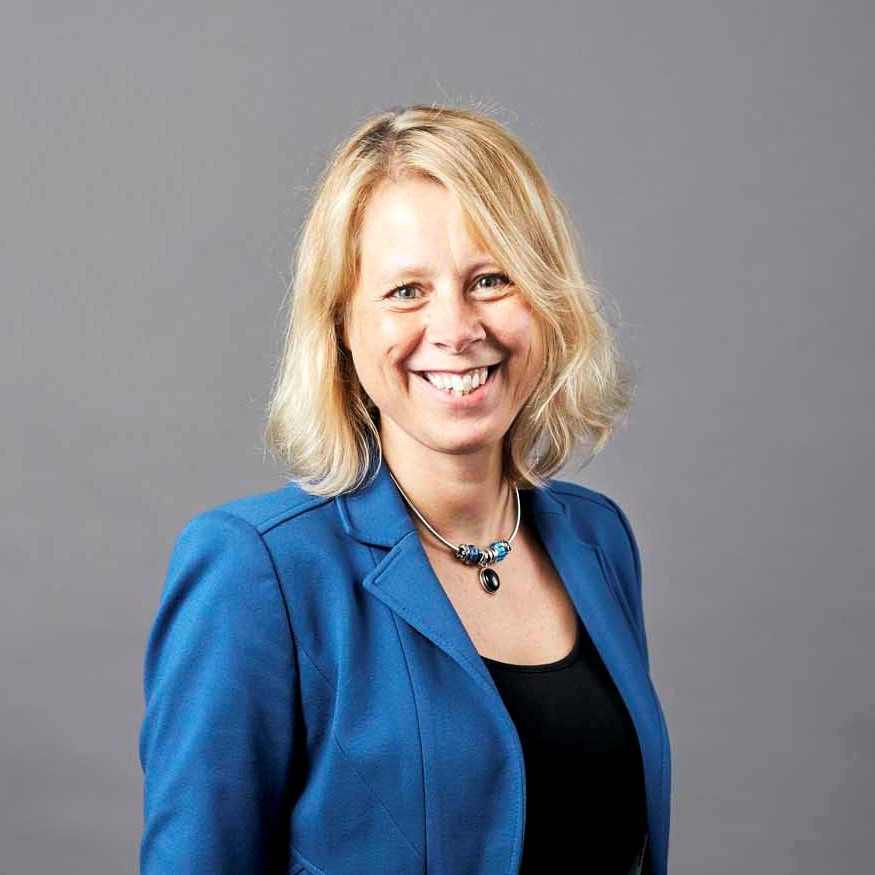 Annita Westenbroek
Institute for Sustainable Process Technology (ISPT)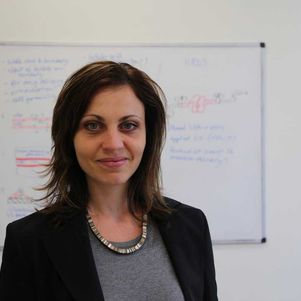 Valeria Garbin
TU/ Delft
15.05 – 15.30 | Keynote lecture with Q&A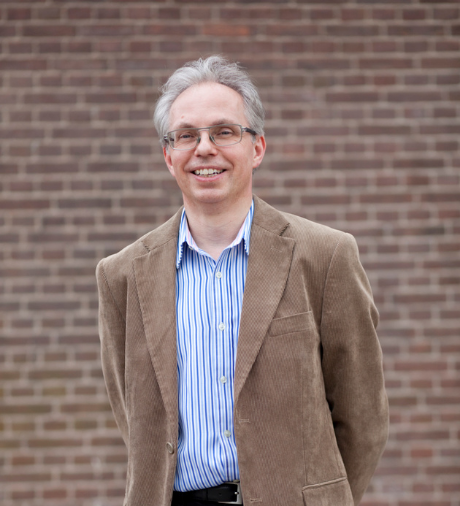 Adrie Huesman
Shell, TU Delft
15.30 – 15.55 | Panel discussion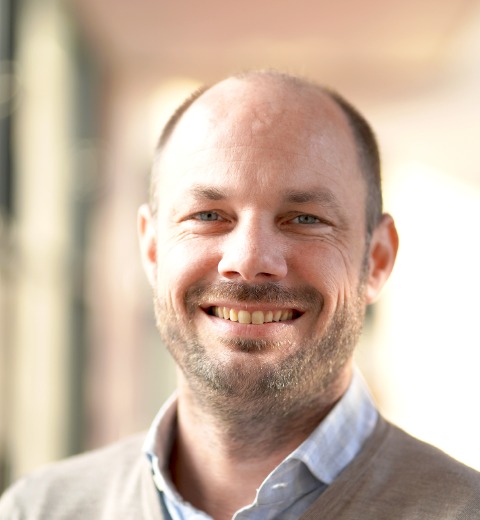 Simon Jager
Semiotic Labs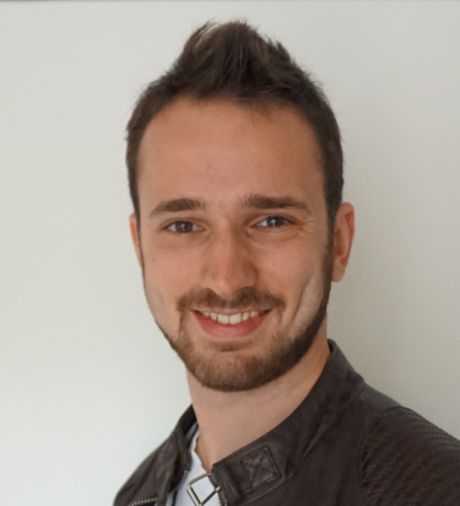 Tim Offermans
Radboud University Nijmegen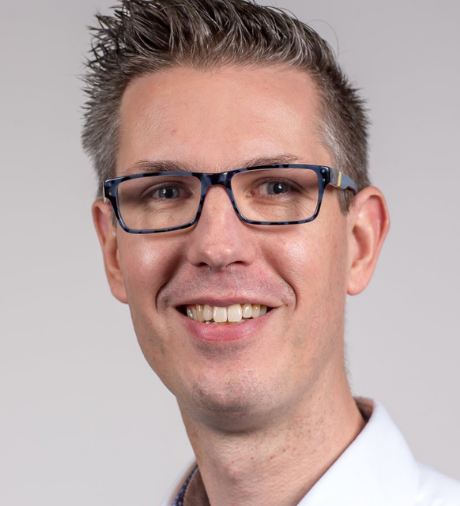 Niels Deen
TU Eindhoven
16.00 – 16.30 | Networking
During this optional part of the webinar, the session will be divided into three breakout sessions in which one or more PhDs will present their research. Your expertise is valuable! So stick around, share your thoughts and maybe even your contact details!