Name: Fabian Compagner
Function: Managing Director
Organization: ToPerform Smart Solutions B.V.
Works together with ISPT on: Innovation in various projects and programs
Why do you think it is important to contribute to the climate goals with your work?
"There is no planet B. We have to do it with this world. At ToPerform Smart Solutions, we believe that in addition to alternative energy sources and new production methods, we can also learn from and optimize our current processes. However, in current processes, information is not always visible or available yet, so it is not always possible to optimize them. Take for example contamination in a heat exchange. Contamination results in reduced heat transfer and thus energy loss. Besides, cleaning is carried out at a predetermined time without checking whether it is really the optimum time. This automatically leads to a loss of valuable production time.  Energy savings and cost efficiency thus go hand in hand." 
What does the transition need right now? What problem must be solved in order to accelerate?
"The most important thing is to show decisiveness and to do this collectively. Meaning  producers, suppliers and the government have to work together. Sharing knowledge and innovative solutions are paramount! With the current technologies, especially in the field of artificial intelligence, it is possible to quickly test in business situations whether solutions work. Ideas must be put into practice as quickly as possible. This requires a lot of trust in each other and in the technology."
What do you see as the biggest opportunity for innovations and to achieve the goals of the Climate Agreement?
"The greatest opportunity (and strength) will lie in the fact that innovations should not only contribute to the objectives of the Climate Agreement, but also  to the growth of companies. This will create a win-win that will accelerate the achievement of these objectives. Creating urgency is essential too. No more endlesss research, but short cycles of putting knowledge into practice with feedback from the industry."
Tell us about your collaboration with ISPT?
"In 2019 I got in touch with ISPT through Peter de Jong about a frustration from my past. I couldn't get over the fact that we were going to optimize the cleaning process without looking at where the contamination was coming from. With the rise of Industry 4.0, this is a theme that fits within ISPT and this is where the collaboration was born."
What is your dream/where will your company be in 2030?
"In 2030, we will have multiple digital solutions in the market that are based on the premise of contributing to climate goals but also increasing profitability. Besides being able to perform optimizations on the effect of pollution we also have other methods to efficiently convert raw materials to the desired end products."
PINcHED has officially completed its project concerned with establishing heat pumps integrated in drying processes. Today, drying processes account for approximately 15% of the primary energy used by Dutch industry, not to mention the resulting CO2 emission. In some processes, e.g. paper production, up to 70% of the energy is used for drying. This means that up to 70% of the energy needed in drying processes is emitted into the environment as latent heat in the exhaust air, because the temperature of the latent heat is too low for re-use in drying processes.
Heat pumps as promising technology
Heat pumps have been identified as a promising technology for recovering the latent heat in drying air and using electricity to raise the temperature of that air so it can be used for processing. Using electricity eliminates what are known as scope 1 emissions and, since the amount of electricity is typically between one-fifth and one-third of the process heat that is generated, significantly reduces the amount of energy needed.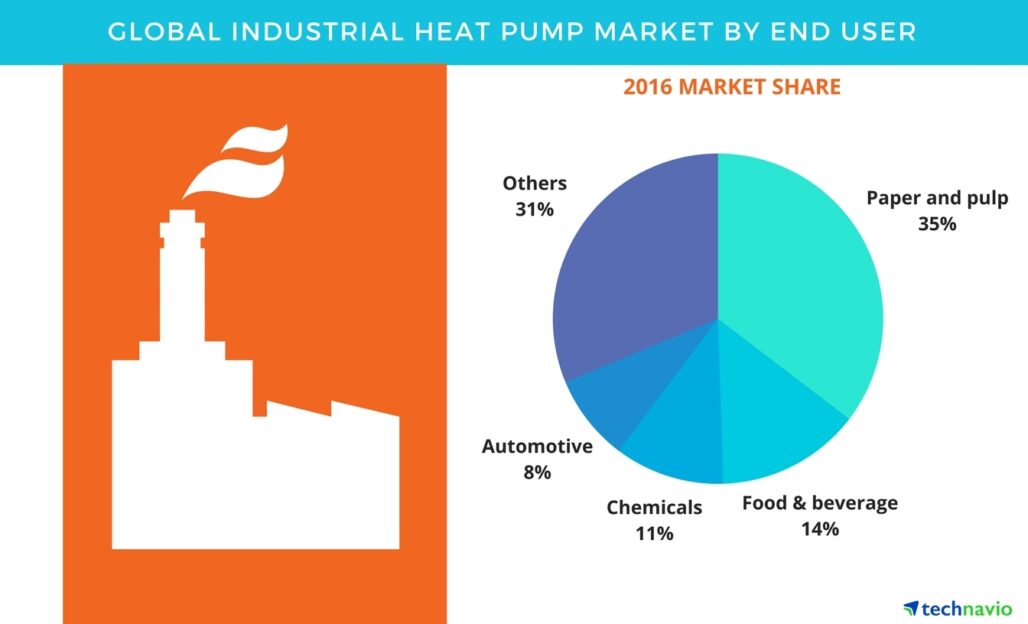 The PINcHED project
To take full advantage of the potential that heat pumps offer, they must be integrated correctly into the drying process. The PINcHED project thus investigated how to do this for two typical drying processes. Firstly, convective drying, in a use case at carried out at Huhtamaki. And secondly, contact drying, in use cases carried out at Cosun/Rixona and AVEBE. The approach used comprised two stages. The first, in brownfield mode, involved taking an existing drying process, replacing utilities with a heat pump, and determining whether the resulting process was technically and economically feasible. Airless drying, in combination with improved heat transfer, was shown to reduce the rise in temperature.
The properties of the heat pump were then taken as the starting point and, in a second, greenfield stage, a determination was made of how the process would need to be modified in order for the heat pump to be integrated in the most feasible way.
The results
In stage one, it was determined that the approach used would not be economically feasible for either contact or convective drying. Because as a result of the large difference in temperature (approxiamately 150,000) between the source heat and the process hear. However, it was found that airless drying in combination with improved heat transfer was shown to reduce those rises in temperature.
For the approach used in stage 2 for contact drying, it was shown to be feasible for the heat pump. However, this was very challenging for the drying process. Issues with product quality as well as technical and economic feasibility remain to be solved. Moreover, the approach used in stage 2 for convective drying was also shown to be feasible for the heat pump. Though here too there were issues to resolve both of a technical nature and related to production capacity.
The PINcHED project was carried out within the ISPT Drying & Dewatering, and was related to the ISPT Heat Integration Platform.
The Dutch industry has a major ambition: to be fully sustainable by 2050, and to meet tough intermediate targets along the way, most particularly in 2030. To do this, the process industry will need to play a leading transformational role. 
To explore these – and other – urgent issues, we're inviting representatives from the world of government and politics, as well as from NGOs, SMEs, and industry to share their points of view and join the conversation at our annual ISPT Conference on November 8, 2022 at Prodentfabriek in Amersfoort.
More information on the ISPT-Conference 2022 will follow shortly. Please subscribe to our newsletter to stay updated and receive monthly top stories on the industry achieving a circular economy.
Last year the ISPT-conference focused on these questions:
Can we become more sustainable in the Netherlands?
And is society at large open to such a central role for industry?
Read all it in the article the Netherlands has what it takes to play a pioneering role (in English) or in the liveblog (in Dutch). Our main message: everything will start happening faster when we're working together.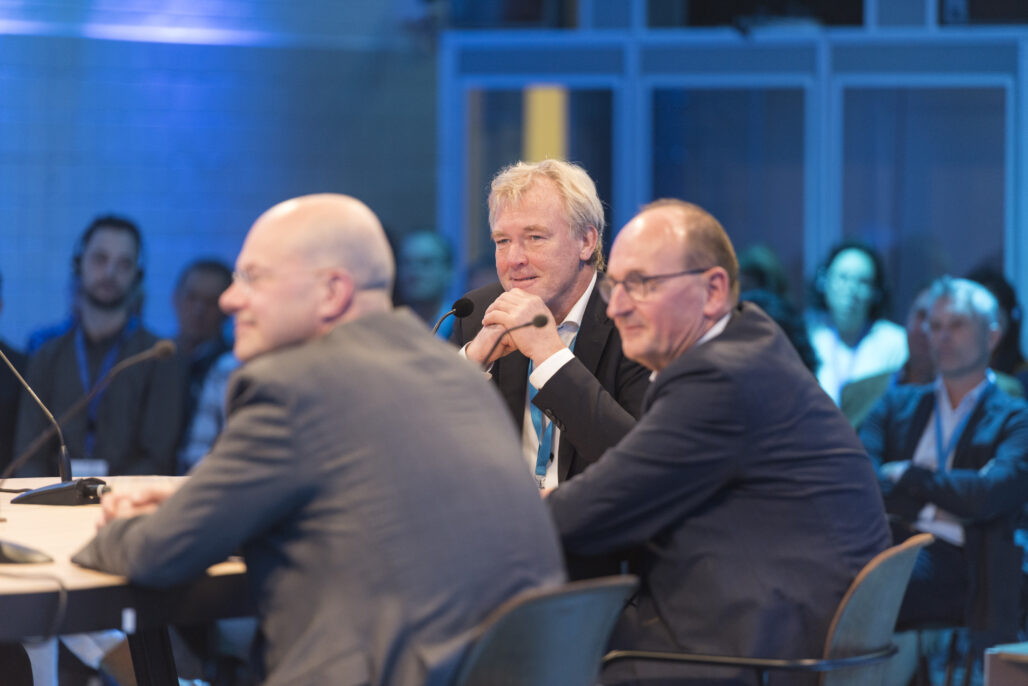 ISPT-directeur Tjeerd Jongsma verwelkomt het nieuwe regeerakkoord en juicht onder andere de stevige ambitie op het gebied van waterstof toe. "De nieuwe regering neemt hiermee de verantwoordelijkheid voor het aanleggen van een infrastructuur voor groene stroom en groene waterstof en geeft daarmee de industrie de kans om duurzaam te verduurzamen."
Jongsma: "Nederland heeft alles in zich om koploper te worden op het gebied van duurzaamheid. Daarom zijn we blij dat er ruimte komt voor maatwerk en dat er een duidelijke keuze wordt gemaakt voor groene industriepolitiek en een circulaire economie. De versnelde transitie – waar we met z'n allen al zo lang over praten – heeft nu eindelijk een kans. De investering in een waterstoffonds zorgt dat we kunnen doorpakken naar écht duurzame oplossingen. En een dure tussenoplossing zoals Carbon Capture Storage (CCS) kan dan zoveel mogelijk vermeden worden."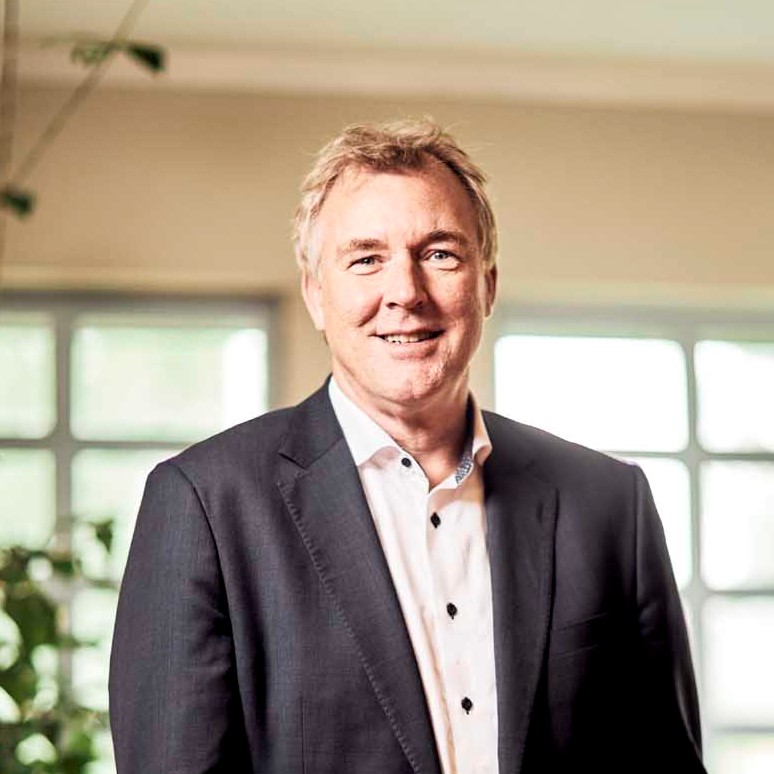 Industrie als deel van de oplossing
De grootste opsteker vindt Jongsma dan ook dat er eindelijk aandacht is voor een partnership tussen overheid en industrie. Dankzij de investeringen die het nieuwe regeerakkoord nu toezegt, krijgt de industrie een meer prominente rol in duurzaam verduurzamen. "De industrie wordt niet langer gezien als het probleem, maar als een belangrijk deel van de oplossing."
Meer informatie
ISPT werkt samen met meer dan 200 bedrijven aan verduurzamingsvraagstukken, o.a. op het gebied van waterstof, warmte en circulariteit.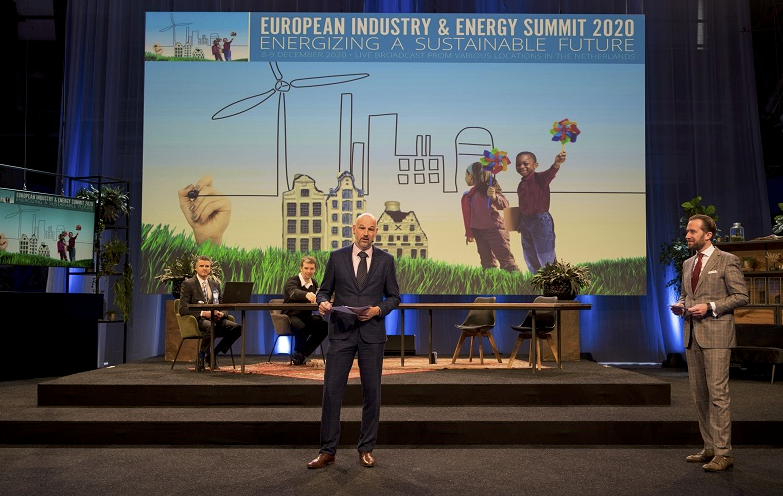 The process industry and energy sector can make a major contribution in making the future sustainable. During the two-day European Industry & Energy Summit topics as emission-free hydrogen, chemcycling, energy efficiency, electrification, carbon capture, usage and storage (CCUS), biobased chains and more are discussed.
ISPTs Tjeerd Jongsma will join the conversation during the Dragons' Den of Transition. You are welcome to join us, online or live in Rotterdam!
Legal aspects of energy cooperation are often perceived as complex. To bring focus and find agreement on the fundamentals of an energy exchange, our international project R-ACES developed a Legal Decision Support Tool. The tool generates a ready-to-use simple contract in one go.
The R-ACES project has built a new tool that will help develop energy cooperation projects between potential suppliers and customers in industrial clusters and business parks. The legal tool is easy to use and aims to lower the threshold for SMEs and other industrial stakeholders.
Industrial sites and business parks are key in initiating and accelerating energy exchange inside a region. We are proud that these practical tools will support energy cooperation in the ecoregions

Agata van Oosten-Siedlecka – Coordinator R-ACES
About the Legal Decision Support Tool
The tool is an easy-to-use fill-in contract template, with explanatory notes. The tool brings focus and helps finding agreement on the fundamentals of an energy exchange project, like sales and delivery. The tool generates a ready-to-use simple contract in one go. A guide to the contract template and EU energy laws are also available. Questions can be posted in a forum and will be answered by the Institute for Sustainable Process Technology in the Netherlands – the coordinating institution.
Toolbox: 3 practical tools enabling energy cooperation
The Legal Decision Support Tool is part of the R-ACES Toolbox. R-ACES established a set of 3 specific energy cooperation tools:
A smart energy management platform for clusters
These 3 practical tools support the entire process of organising an ecoregion and the collaboration inside of it.
More on R-ACES
Dutch industry has a major ambition: to be fully sustainable by 2050, and to meet tough intermediate targets along the way, most particularly in 2030. To do this, it will need to play a leading transformational role.
But let's face it: society at large may have some qualms about industry having such a key role. So industry will need to show that it recognizes fully what's at stake, and that it's ready to make the investments required and work with stakeholders across the board to make the energy transition happen.
To explore these – and other – urgent issues at this watershed moment, we invited representatives from the world of government and politics, as well as from NGOs, SMEs, and industry to share their points of view and join the conversation at our annual ISPT Conference on November 2. The theme this year as "Industry in Society".
Part of the program will be in Dutch, though of course questions can be put in English, and every effort will be made to accommodate those who would prefer to communicate in English.
ISPT Conference 2021
We were pleased to line up an impressive roster of speakers. The ISPT Conference was moderated by Dick Weiffenbach, Managing Director at Netbeheer Nederland.
After Dick's opening remarks, the program kicked off with a video on green industry policy by journalist and researcher Evert Nieuwenhuis, who has worked with the scientific branch of the political party GroenLinks on an ambitious climate plan. 
Each roundtable was reprised and commented on by Jan Terlouw, former politician and a committed advocate of a greener earth.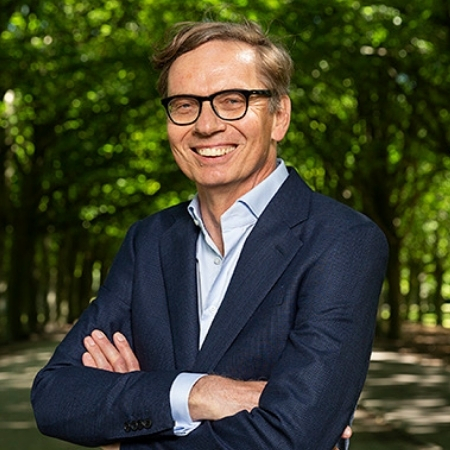 Dick Weiffenbach
Managing Director at Netbeheer Nederland
Show more
Before becoming Managing Director of Netbeheer Nederland in July 2020, Dick Weiffenbach was a partner at EY/HVG Law for more than 20 years, where among things he led the Energy division within EY Netherlands and Belgium. He sees the creation of a sustainable energy system as the most important challenge facing network operators.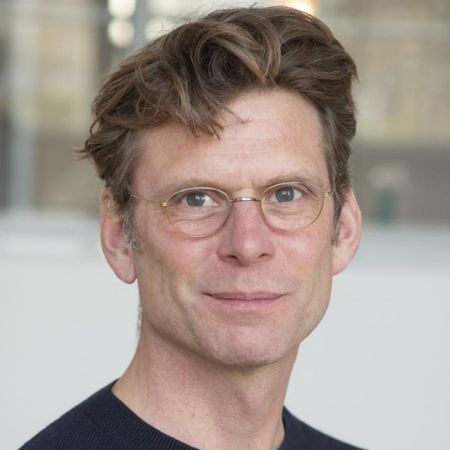 Evert Nieuwenhuis
Journalist and researcher
Show more
Evert is a journalist, specialised in sustainability and economics. He has worked with the scientific branch of GroenLinks on an ambitious climate plan.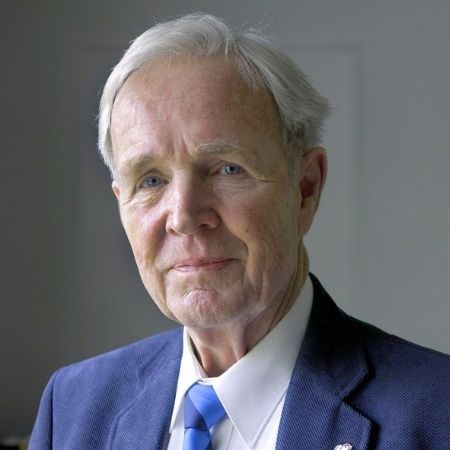 Jan Terlouw
Former politician and writer
Show more
Jan is a well-known hysicist, former politician, and writer of essays, thrillers, and children's books. Since as far back as the 1970s, Jan has been actively involved in nature conservation, and in recent years he has been a committed advocate of a greener earth.
Program
12:30 Coffee and conference registration
13:30 Welcome and opening – by Dick Weiffenbach
13:45 Roundtable 1: green industry policy (plenary)
14:30 Breakout sessions
15:45 Roundtable 2: sustainable energy (plenary)
16:25 Roundtable 3: circulair raw materials (plenary)
17:05 Wrap-up and closure
17:15 Drinks and talks
Roundtable 1: Green industry policy
The first roundtable discussions took its cue from the opening video. The discussants were: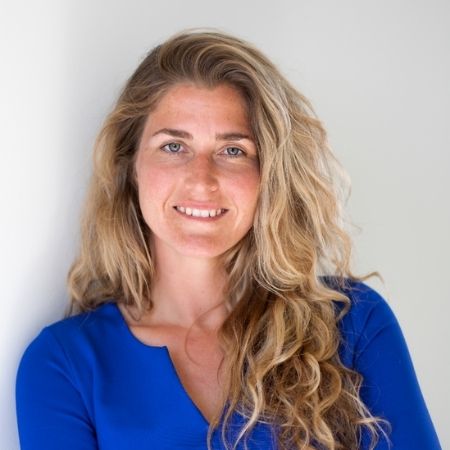 Sanne van Keulen
Director a.i. at the Wetenschappelijk
Bureau GroenLinks
Show more
Sanne is director a.i. at the Wetenschappelijk Bureau GroenLinks (GroenLinks Science Bureau), the think tank for green and left politics.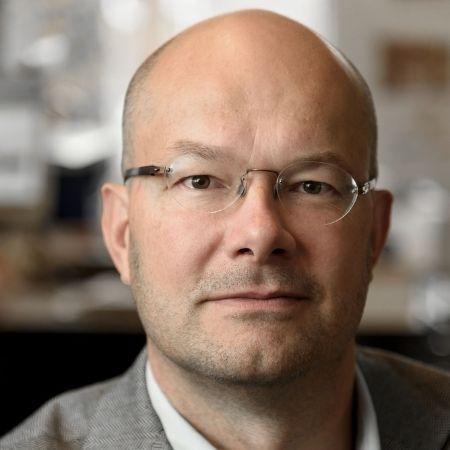 Donald Pols
Director, Milieudefensie
Show more
Donald has a lifelong commitment to a society in harmony with nature, for the sake both of nature itself and of the society that depends on it. Donalds work on climate justice is animated by the belief that the ambitious climate policy that required will succeed only if it is socially equitable.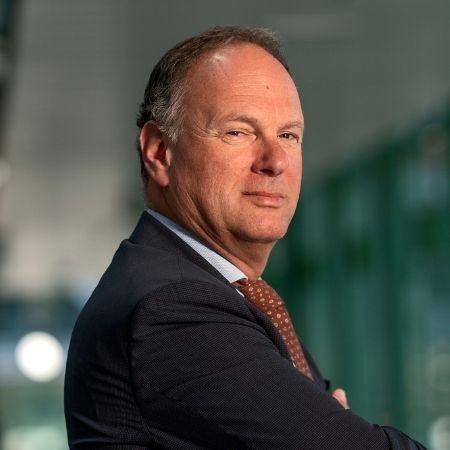 David Pappie
Ministry of Economic Affairs and the Climate
Show more
David is director of Top Sectors and Industrial Policy at the Ministry of Economic Affairs and Climate. The Directorate is the primary point of contact between the business community and the government and helps to bring about sustainable economic growth.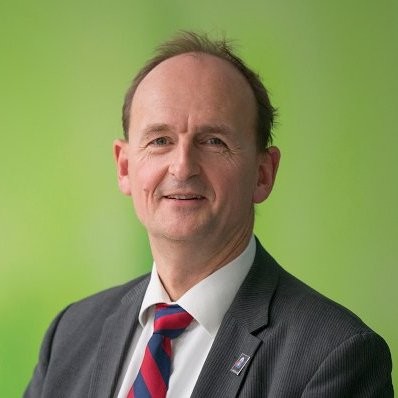 Gert Jan de Geus
CEO of OCI Nitrogen
Show more
Gert Jan is CEO of OCI Nitrogen where he leads a number of optimization projects various plants. Prior to that he was responsible for all manufacturing and related activities.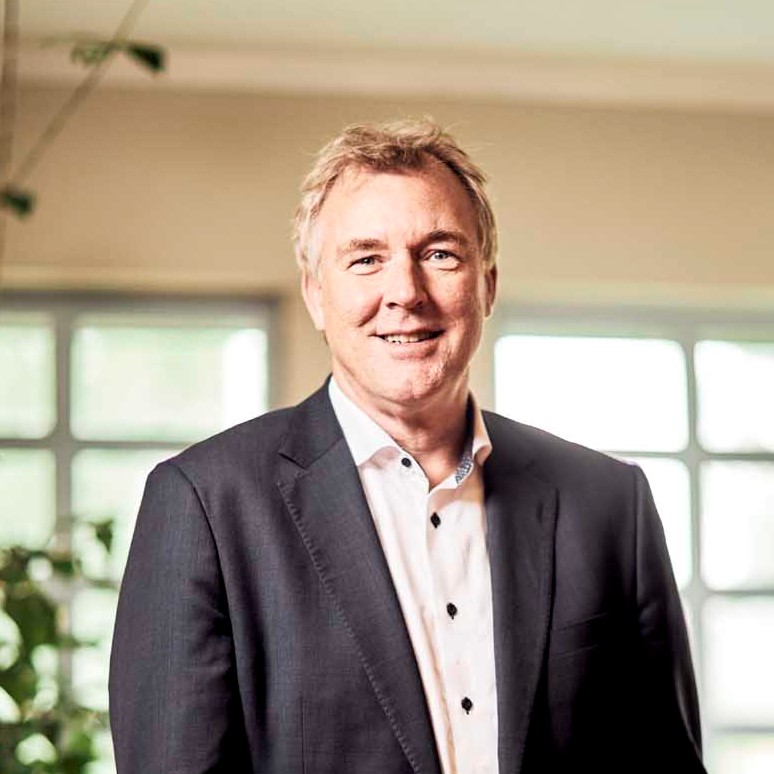 Tjeerd Jongsma
Director ISPT
Show more
Tjeerds directorate focuses on sustainability through innovation in processing. He is convinced that we can meet the great societal challenge of the energy and raw materials transition only if we engage with the private sector.
Breakout sessions
After this first discussion, which was held in plenary session, there was a number of breakout sessions, organized by theme. This gave ISPT's consortium partners a chance to discuss key issues in person for the first time in a long time (or in some cases, ever). 
Roundtable 2: Sustainable energy
There was a return to the plenary session, for the second roundtable discussion. Discussants were: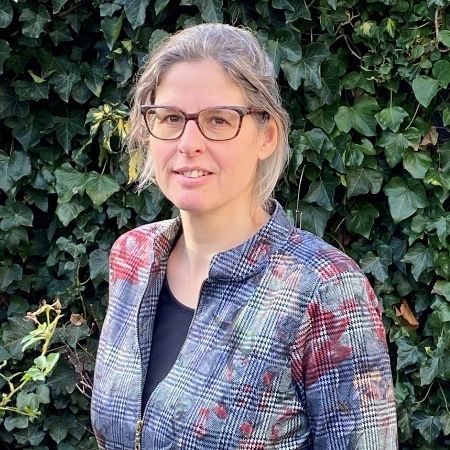 Martine Hoeksma
Energy Transition Program Manager at Shell Nederland
Show more
Since 2019 Martine has been Energy Transition Program Manager, a role that allows her to indulge her passion for contributing to a better environment, and for building constructive relationships with stakeholders along the way.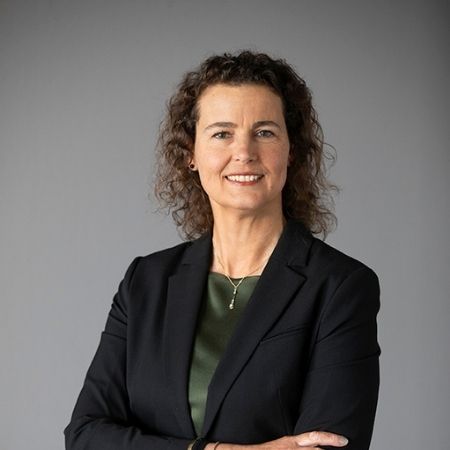 Yolanda Verbeek
Plant Manager at Uniper Maasvlakte
Show more
Yolanda is Plant Manager at Uniper Maasvlakte, and Managing Director Uniper Benelux. Through both of these roles she is leading Uniper's energy transition in the Netherlands.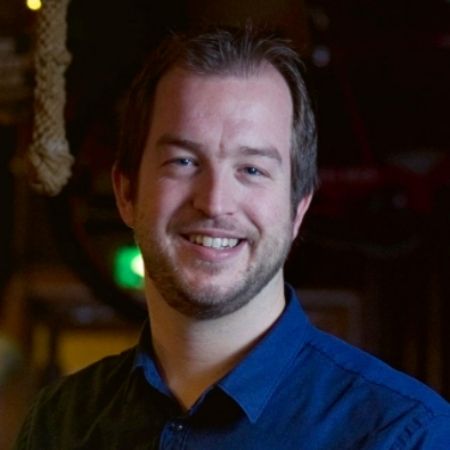 Benny Bakker
Area Sales Manager for the Netherlands, Belgium, Spain and Portugal at DMT
Show more
Benny is Area Sales Manager for the Netherlands, Belgium, Spain and Portugal at DMT, a major specialist in upgrading to biogas and the desulphurization of gas and biogas. The development of new adsorption techniques for CO2 and the further development of BIOLNG have been among his areas of focus.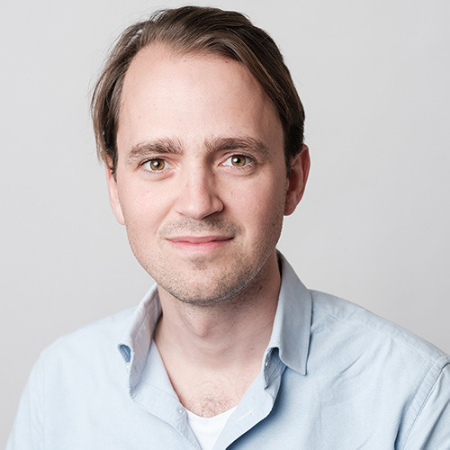 Aaike van Vught
CEO VSPARTICLE
Show more
Aike is CEO of VSPARTICLE, which sells equipment that allows customers to manufacture nanoparticles and nanostructured materials. He is also a faculty member at SingularityU Benelux, and in 2019 Forbes put him on his prestigious "Forbes 30 under 30 Europe" list.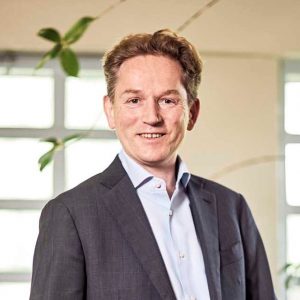 Andreas ten Cate
DirectProgram Director System Integration ISPT
Show more
Andreas is Program Director System Integration. He is passionate about spotting opportunities, developing cutting-edge ideas and bringing them to successful implementation with clear business value.
Roundtable 3: Circular raw materials
The third roundtable featured the following discussants: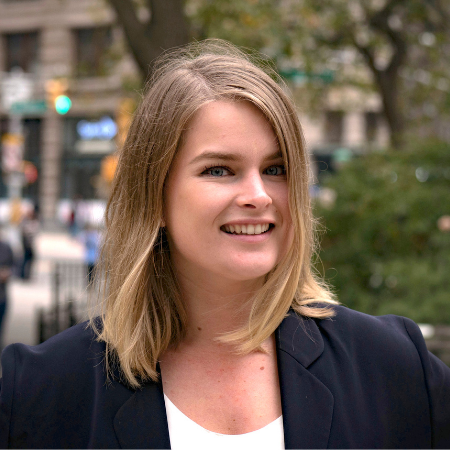 Eva Helmond
Toekomstonderzoeker at Stichting Toekomstbeeld der Techniek
Show more
One issue that Eva's research focuses on is how technology can contribute to the UN Sustainable Development Goals (SDGs). She has developed the concept "From smart technology to wise technology" for STT. She believe we need to look beyond GDP if we want technological development to be aligned with the SDGs.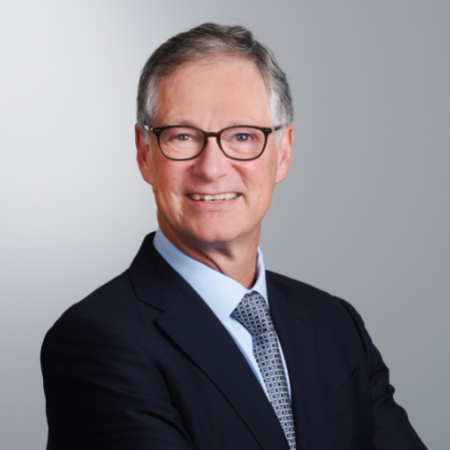 Jurgen Hoekstra
Vice President Benelux and Managing Director BASF Netherlands
Show more
Jurgen is Vice President Benelux and Managing Director BASF Netherlands. His passion for sustainable innovation and safety is reflected not only at BASF, but also in his chairmanship of Veiligheid Voorop (Safety First), which he has held since November 2019.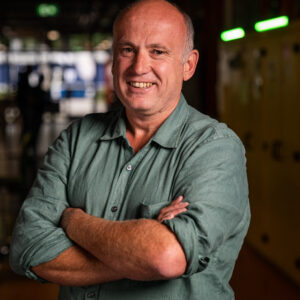 Sascha Kersten
Professor at University Twente
Show more
Prof. Dr. Sascha Kersten is full professor Sustainable Process Technology at the Department of chemical engineering, University of Twente. He is specialized in pyrolysis, oils, water, biomass and wood. As chair of the Academic Advisory Board of ISPT he advocates closer cooperation between academic institutions and industry.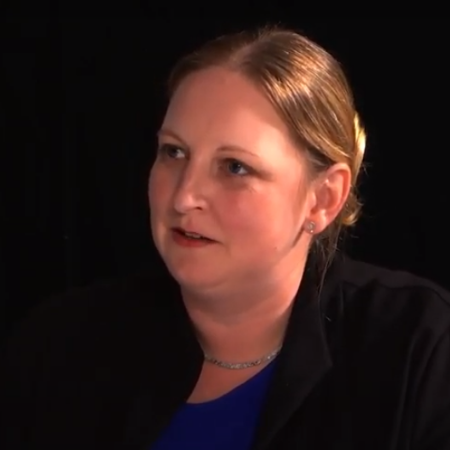 Kim Ragaert
Full Professor and Chair of Circular Plastics at Maastricht University
Show more
Kim is a Full Professor and Chair of Circular Plastics at Maastricht University. Her research centers is polymer science, with a focus on areas as concepts of quality for plastic recycling, the effects of contamination on structure-property relations in plastics, and the economics of different recycling technologies and the footprints they create.
All in all, the day was marked by candid exchanges, but with a view to forging a meeting of the minds. After all, it's only when we connect and engage that we can make meaningful change happen. 
And to close: some productive conviviality!
The day was rounded out by drinks, where participants had the opportunity both to network and to exchange views, and – who knows? – perhaps came up with new ideas and opportunities for collaboration. 
Please feel welcome to join our liveblog and share your knowledge, insights, and new ideas on your socials using #ISPTConference2021.
Op de Warmtedag belichten we enkele actuele en relevante ontwikkelingen. Welke rol kan geothermie spelen bij (met name) gebouwverwarming? Welke obstakels zijn er, wat is het potentieel en hoe boren we dat aan? En hoe komt de marktordening eruit te zien? De Wet collectieve warmtevoorziening is vooralsnog niet in de Tweede Kamer behandeld, mede door een verschil van inzicht tussen rijk en gemeenten. Ook infrastructuur komt aan bod. Wie gaat deze aanleggen, beheren en exploiteren?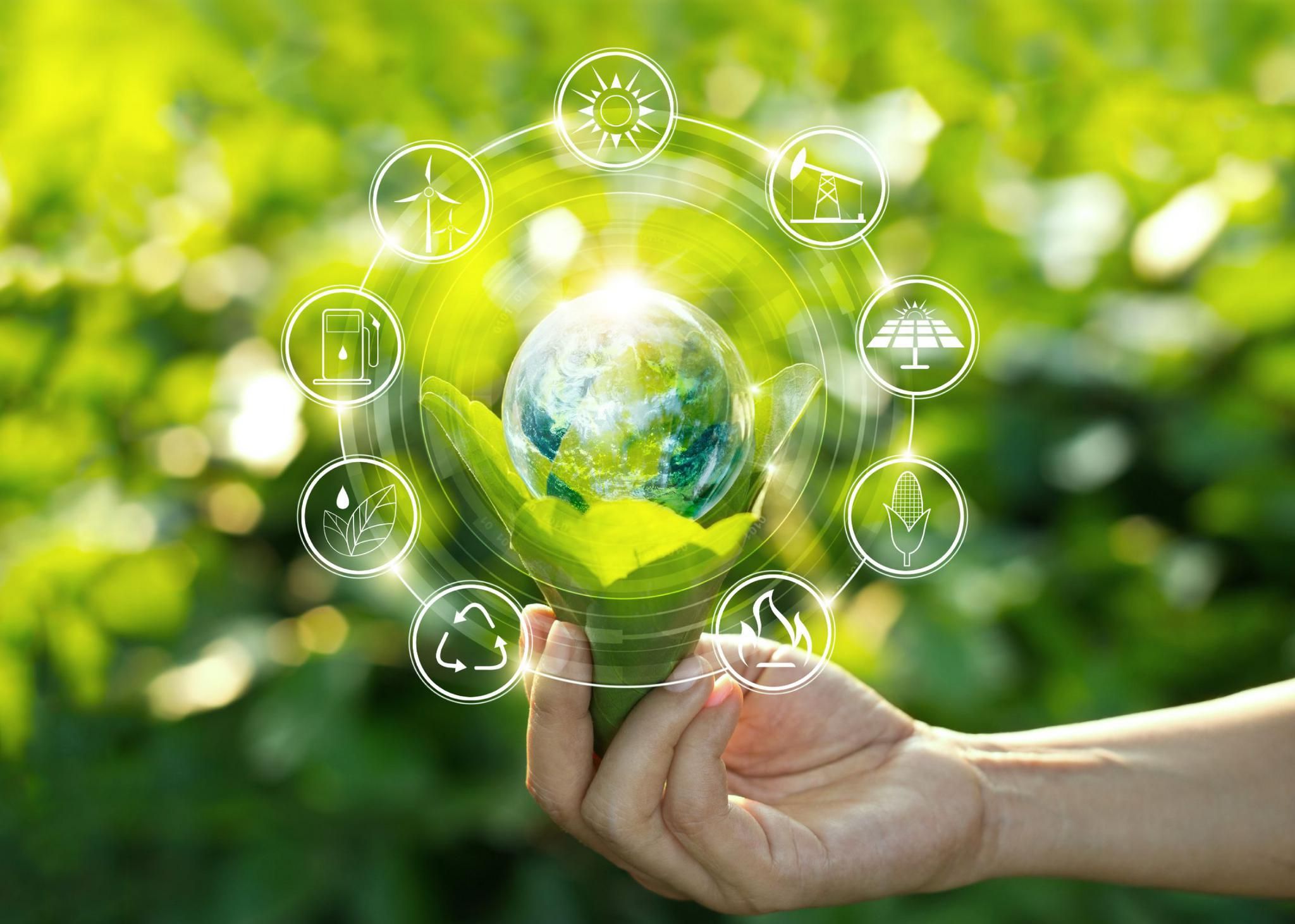 The Greener Manufacturing Show is the must-attend event for any sustainability focused company looking to design and manufacturer their products from more sustainable materials, limit and eliminate the use of toxic chemicals, and reduce the impact of their industrial and manufacturing processes on the environment and global climate change. 

Last year, the NPS17 was posponed due to the Covid-19 measurements. For this year, ISPT proudly announces the next Netherlands Process Technology Symposium (NPS17) in the role of co-organizer. An event where the needs, challenges, and solutions for a sustainable world and the role of process engineering will be conferred.
The theme of NPS17 is 'Together more sustainable'. The goal of the conference is to highlight academic research in sustainable process technology and connect it with needs from society, SMEs, and industry. A great opportunity to share and absorb sustainable ideas by meeting process engineering enthusiasts from these sectors in the Netherlands and beyond.
Visit the NPS17 website for more information and to register for the event.
How can European industrial parks reduce their CO2 emissions, waste, and material consumption? The project R-ACES aims to create ecoregions where heat and cold are exchanged and smart energy management systems are incorporated. The vision of the workshop is to support industrial parks in becoming ecoregions in order to be able to reduce their greenhouse gas emissions by at least 10%. This has been reached in Belgium, Denmark and Italy by exchanging surplus energy and making extensive use of renewables.
Join our workshop during the #EURegionsWeek2021!
Agenda:
Energy cooperation enables the industrial symbiosis, Aksana Krasatsenka, Project Manager at EHP
The R-ACES approach to boost ecoregions, Max Brouwer, Project Officer at ISPT
The ecoregion in Belgium – Industrial Clusters as drivers for Energy transition, Peter Verboven, Director at Condugo
The ecoregion in Denmark – Nyborg CO2 neutrality through partnerships, Mogens Michael Møller – Head of Sustainability and Green Transition at Nyborg Municipality
The ecoregion in Italy – Re-Use of Waste Heat in District Heating Networks: a2a Experience, Luca Rigoni, President & CEO at A2A Calore & Servizi
Q&A session
Registration will open 30 August 2021. Registration link will follow.
More information can be found on the R-ACES website: https://r-aces.eu/news-events/
The development of heat integration techniques and devices has accelerated in recent years. Suppliers are increasingly bringing heat integration technologies to the market. Heat integration is even part of the Climate Agreement. Despite this, implementation remains difficult. Why is that? And what should be done to accelerate heat integration in industry? These are the questions that the Smart Choices project tried to answer.
"By 2050, the heat supply for all temperature levels in the industry must be completely CO2-free. The demand for heat should then be drastically reduced through the use of efficient processes and completely provided by sustainable sources. In 2030, a drop of at least 5.3 Mt of CO2 emissions and energy savings of 93 PJ must be achieved through power-to-heat solutions and the use of sustainable heat sources."
Routes for industrial heat integration cases
KWA, BlueTerra, Water&Energy Solutions, Hogeschool Rotterdam, and the industrial members of the ISPT Heat Integration Platform conducted research into possible solution routes for three industrial heat integration cases (DS Smith Paper, Corbion and Nouryon). The research has led to a wide variety of possible technical scenarios and their associated characteristics. The characteristics have been mapped for each scenario: technological complexity, required investments, intervention in process and product, required changes in energy infrastructure, subsidy instruments, changes in process control, training, timing, and more.
Bottlenecks
Thereby, the following bottlenecks in the design of processes for heat integration with heat pumps in the industry were identified:
High temperature elevators complicate business cases
CHPs severely limit the possibility for heat pump application
Uncertainty of combined government support on Capex and Opex
Knowledge gaps among companies and consultants – pinch analyses are essential
Actual costs for heat pumps and system are difficult to determine
Implementation smart solutions heat integration: learning points
These bottlenecks were the starting point for defining learning points, concerns, and recommendations for industrial companies. The most important ones are:
An efficient future-proof solution requires a system approach
Do not look only at heat flows and energy consumption
Monitor and reflect on developments in technology and energy and CO2 prices
Work together in gaining insight into actual costs
A solid knowledge base is crucial
Draw up a Long-Term Maintenance Plan
Draw up a roadmap for CO2 reduction and create support
If you are interested, you can read the full report here.