Op de InnovatieExpo 2021 zie je wat ons land allemaal in huis heeft, word je creativiteit geprikkeld en ontmoet je toonaangevende spelers die jouw idee verder helpen.
Wat heeft u aan een EED energie-audit, wat zijn de alternatieven en hoe kunt u de EED verplichtingen aanpakken? U leert de ins en outs tijdens ons gratis webinar van 25 juni 2021.
From September 22th till 24th the Springtij Forum takes place. The forum is an influential meeting place for everyone committed to a sustainable future in the Netherlands.
The year is almost over. It was an unusual year in which we learned that our capabilities are beyond what we ever thought.
We can simultaniously work from home, teach our children and maintain contact with our network. Admittedly, it was not easy. But it has made us realize that we are capable of more than we sometimes think.
Due to this strange time, digitization has accelerated. We started with online meetings, and shortly afterwards we initiated the online panel discussion Industrie in Gesprek. Little did we know at the time that we would be hosting many more major events later this year – all fully online.
The annual ISPT Conference, the GigaWatt webinar and the NPS17 webinar series are a few examples of how we have been able to connect with you, our network. We really enjoyed that and we want to thank you for your involvement. We hope to continue this contact in 2021 and hopefully soon there will be opportunities to see each other in person once again.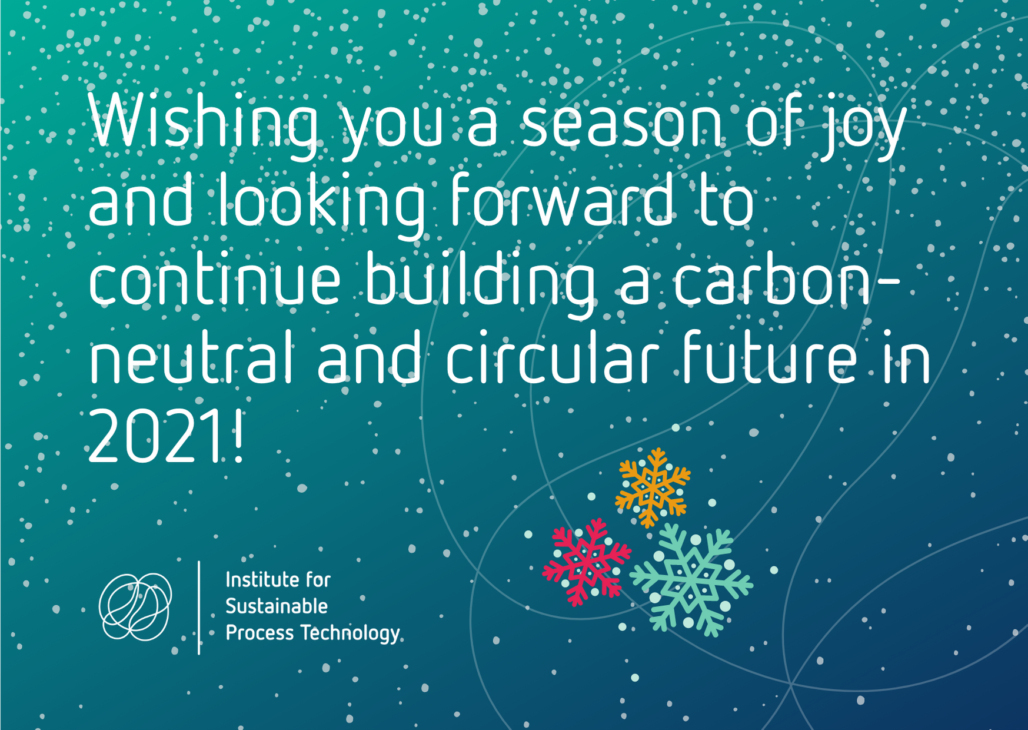 Overview
Due to covid-19 the Netherlands Process Technology Symposium, that was to be held at the TU Delft this year and organized by TU Delft with support of ISPT, had to be postponed to 2021. But since climate change does not wait, the event is replaced by a series of four webinars in November with the overarching theme of 'Sustaining the Future'.
Explore the webinars
On Wednesday November 25 the virtual, covid-proof edition of NSP17, organized by TU Delft with support of ISPT, came to an end with the final webinar on food, health and pharma moderated by Burak Eral (TU Delft). The main question was: how will we feed a growing world population in a healthy and sustainable way?
Moderator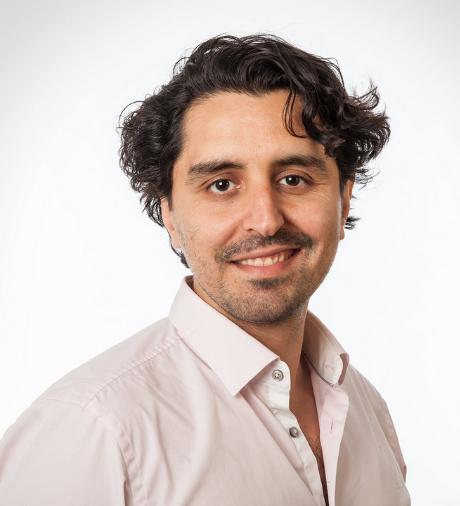 Burak
Eral
TU Delft
Keynote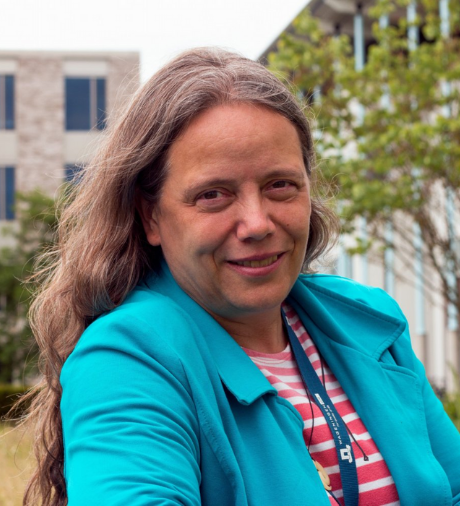 Karin
Schroën
Wageningen University & Research
Central to all industries are the 17 Sustainable Development Goals of the UN. Professor Karin Schroën of Wageningen University & Research firmly believes that process engineers can make a substantial contribution to all those goals. Narrowed down to food, she establishes two focal points, worldwide distribution and shelf life of food, that are imperative to a sustainable world. So how can process technology be instrumental to these aspects? 'If you would've told Dutch farmers ten years ago that they all would own a drone to help them produce more efficiently, they would have said you were off your rocker,' she elaborates. Nowadays it is standard practice, and glass houses and even vertical farms are on the rise. She also sees engineering opportunities in the factory, for instance continuous processes, innovative process design and precision process control. 'Precision process control would prevent heat damage in food and pharma. In both industries it is always about the functionality of ingredients.'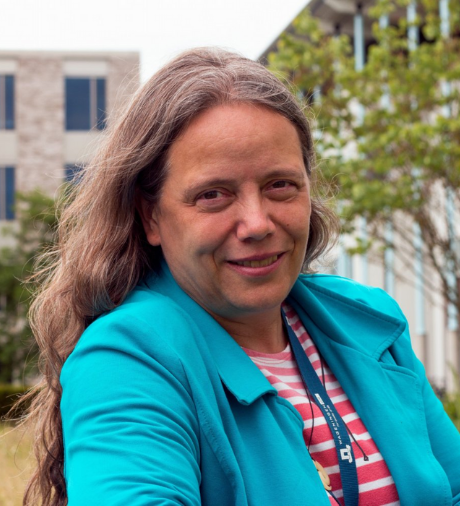 "The big question is: how functional are plant-based ingredients? That should be investigated, not just the technical, but also the psysiological functionality."


Karin Schroën, Wageningen University & Research
Creating technologies
The public debate on sustainable food is dominated by the need to replace animal-based proteins with plant-based alternatives, especially on the consumers' side. Schroën approaches the matter from the engineer's perspective. 'The big question is: how functional are plant-based ingredients? That should be investigated, not just the technical, but also the psysiological functionality.' Like in the lab that uses microchips to learn how protein digestion works.
Main engineering possibilities in pharmaceutical production are double emulsions that allow for the precise dosing of components, and better capsules. 'Upscaling these techniques will become a reality, hopefully soon.' Another interesting area is testing and monitoring, which she illustrates with the organ-on-a-chip technology, to test components on living cells. It is primarily used in pharma, 'but it is possible to develop this for food ingredients, and to directly link the ingredients to health effects.' There is also controlled release. She shows us an oil bead, containing oil droplets that are slowly released in the body, and signal the brain that you need to stop eating: an effective way to lose weight and 'a possible solution for the obesity pandemic.'
A second way of monitoring health is already widely available: monitoring human vitals through apps on a phone or watch. 'In my perspective as an engineer the human body is nothing more than a process,' she adds. 'A complicated one, but it is a process. On an unconventional scale, micro- and nanometers and very short time scales, but it is something that we know.' In pharma she considers microfluidics an important development. She is also a proponent of sensors on food packaging, like an ethylene sensor to monitor ripeness in apples 'because in the Netherlands a third of the food still good for consumption is wasted when the expiration date has passed.' It sparks an question from the audience: how can we combine sensors on food packaging with plastic waste reduction? 'That is a trade-off,' she responds, 'because with good packaging we prevent food from wasting prematurely, and sensors provide information that helps waste reduction, so that's an add-on. But we don't want more pollution, so I'm currently working on biodegradables.'
Panel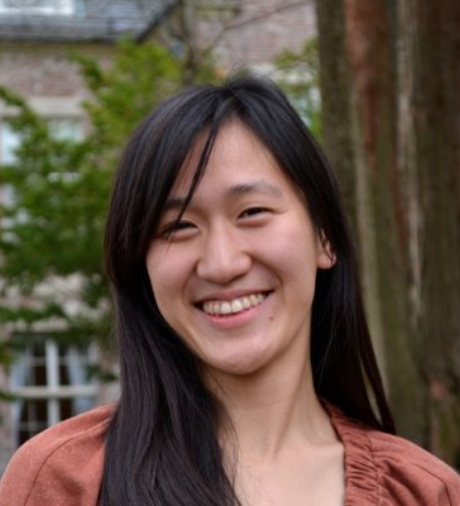 Alina Rwei
TU Delft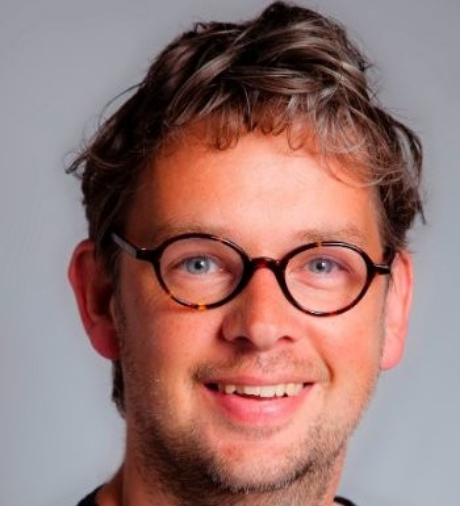 Michiel Meeuwse
Unilever
Creating foodstocks
Quite a few themes of Schroën's lecture are also present in the panel discussion. Unilever's Michiel Meeuse thinks that waste reduction is essential to feeding the world in a sustainable way, 'and that means processed foods have a clear role to play, because a fresh chain leads to more waste.'
Alina Rwei (TU Delft) agrees that we need to decrease waste, but she thinks the solution lies in smart technology. 'Like genetic engineering, controlled release, sensor systems. Because it is proven that more processed food has negative health effects.' Two audience members join in: Anne van der Zwaan adds circular agriculture as an option, Frank Smeets proposes fermentation as a way to create new foodstocks. Schroën asks whether he also thinks of algae, but he considers growing algae an industrial process. 'Fermentation is an old technique,' Schroën notes, 'and not everything can be fermented, but when applied correctly it can certainly add.'
Another recurring theme is plant-based nutrition versus animal-based nutrition. Meeuse thinks that plant-based nutrition is 'a very relevant field for process engineers', but he admits that the majority of consumers won't compromise on taste – as is obvious in the ongoing battle between meat lovers and vegans. Rwei emphasizes cell cultures for meat production without animals, also known as lab-grown meat. 'But it requires a collaboration between scientists and engineers, to rebuild the natural food product together.' Schroën considers all of them relevant, but adds that engineers need to think on how these innovations can be applied on a scale that is useful to the whole world, 'because food deficiencies are present everywhere.'
Benefits for food and pharma
It is already clear that the food industry and the pharmaceutical industry are closely interlinked. They have parallel challenges, like heat damage, and sharing information will be beneficial to both industries. A major challenge to the continuous manufacturing of pharmaceuticals is the design of a continuous production facility with enough flexibility. 'There are legal issues,' Schroën explains, 'that prevent an existing process from changing.' Moderator Burak Eral (TU Delft) fully agrees on the legal aspect: 'Inventing a new process in a tightly regulated industry is a challenge.' Meeuse admits that he is not an expert on pharma, but in food there is a challenge in online quality control. Smeets joins in on legal challenges for the pharmaceutical industry, especially concerning scale. He thinks microfluidics may be a solution, 'because they can multiply processes on a massive scale. And it will also benefit personalized medicine.'
Watch the full session
Development of a pilot for in-pack RF-sterilization of food products.

RF as alternative for classic sterilization
Within the project Radio Frequent Sterilization (RFS) a pilot installation was developed for in-pack RF-sterilization of food products. The RFS project was a cooperation between project partners TOP bv, Marfo, HAK and Unilever and coordinated by ISPT.
Prior to the realization of the RF pilot the fast autoclave TESS (Temperature Effect Simulation System) was developed and realized to perform a screening to determine which products are eminently suitable for RF sterilization. By TESS a significant number of representative singular and also mixed food products with different temperature profiles were sterilized and evaluated on their quality. It proved amongst others that RF is very interesting for a large group of products as an alternative for standard sterilization.
RF pilot with combined measurement method
To be able to determine the real advantages of RF Sterilization a RF pilot installation was built with which for industry interesting food preparations were treated. In addition hereto also a combined measurement method was developed to be able to determine the temperature-time-treatment of food preparations. The first sequel of extensive tests was performed with standardized mashed potatoes. Herewith is was proven that sterilization of a food preparation of appr. 1 kilo by means of RF is possible in a very short time (<10 minutes).
Hereafter tests were performed with relevant products from the portfolio of the project partners. The short heating time that can be accomplished by RF has large advantages for the product quality; The colour is more attractive, and the texture of f.e. vegetables is better. Further development will mainly focus on the more detailed predictability of RF sterilization of food by means of 3D models, validation of the sterilization process and feed and taking out of food preparations.
For production of healthy ingredients and the recovery of valuable components (i.e. proteins) out of process streams.
New production concepts for valuable components
Bio-refinery is a crucial activity for the food industry. It enables the production of healthy ingredients and the recovery of valuable components (i.e. proteins) out of process streams.
The main objective of the program was to realize new production concepts and technologies to harvest or recover valuable components in a sustainable and economical feasible manner.
The research program consisted of five projects:
Process synthesis in the agro-food chain – A new in silico methodology for optimizing agro-food processing chain for agro-material valorization combining logistics and processing was designed. It has been designed in such a way that it is possible to explore the trade-off between product portfolio value and energy consumption in different processing routes. An industrial case-study showed that with the software tool it is possible to determine the optimal balance between the amount of large production facilities and more smaller production facilities close to the crops.

Process selection tool mild fractionation technologies – After a comprehensive literature study on proven technologies for separation and fractionation in the industry, all the technologies were evaluated on, amongst others, robustness, performance, applicability in food, availability, costs and know applications. This information is transformed into a user-friendly process selection was developed in Excel. With this tool the user can put in the characteristics of the raw material he wants to be fractionated and the desired results. As a result the process selection tool presents a list of most (estimated) appropriate process technologies.

High capacity industrial chromatography – Chromatography is known as an effective method to separate different components on lab-scale. A lab-scale experimental set-up was made for evaluation of phenomena involved with chromatography for large scale separation in the food industry. Several experiments to evaluate the performance (i.e. column efficiency) as a function of process conditions and design were performed. The results were used to construct preliminary process models and design rules for industrial chromatography. This is an important step for robust and economical feasible recovery of high value components (proteins, organic acids) by industrial chromatography.

Bio-refinery of solid raw materials for food purposes – The main goal of this activity was to prove that non-pure fractions of proteins and starches obtained by mild fractionation/bio-refinery techniques, can have good functionality in food products. Tests were executed to evaluate stabilizing and water-binding capacities in food products. In addition, sustainability analysis to verify if the mild bio-refinery process has a lower environmental input than the conventional refinery methods was performed. It was shown that emulsions stabilized by mildly refined protein fractions show good stability properties. In addition, non-starch polysaccharides showed an increasing effect on the shear viscosity, due to their water binding capacity. This is important to create texture in an efficient and sustainable way. The case-study with a mixture of plant protein isolates and press cake gives improved stabilizer effects.

Membrane fractionation at high viscosities – This activity focused on improving the performance of membrane separation processes: how to increase capacity of membrane operation (less fouling) in relation to physical properties of proteins and carbohydrates. An experimental set-up has been constructed to analyse a system containing proteins, ions and water. The effect of the process parameters on flux and ions rejection was determined. In addition, industrial case studies were defined. The interaction between solutes and membranes during the desalination of lactose has been quantified. This is one of the examples in which the application of membrane processes appeared to be hindered by fouling and inefficiency. Another result is the insight in the effect of viscosity and pore size distribution in the rejection of solutes. This knowledge is essential to come up with adequate measures for better performance of membrane processes. Membrane processes are considered as a key-process to improve the sustainability of the food sector. Several applications are foreseen such as: mild pasteurization, harvesting of valuable fractions from voluminous process streams, water removal, et cetera.

The program partners are enthusiastic about the program results. As a consequence, in addition to the initial Bio-refinery Program, the consortium has initiated several new research activities on Bio-refinery related subjects. Besides, the partners are actively discussing the update of the technology roadmap for the next decade.
Scope and outlook of the cluster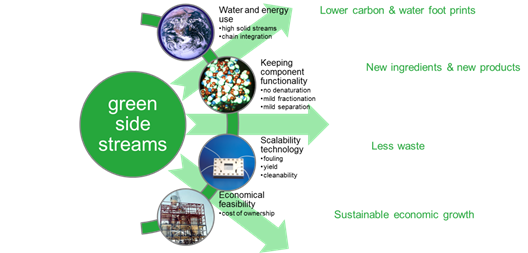 The results of the program were published in several ways: scientific journals, theses, posters, papers at conference. In Appendix I a complete list of publication can be found.
Knowledge transfer was an essential part of the program execution. ISPT drafted a standard communication plan that provides some guidance and can be used as a 'template'. The goals and results of this project were shared with the ISPT community through newsflashes. The results of this project were disseminated in peer-reviewed literature and on (inter)national conferences, and with news items aimed at the general public.
Jonkman, Jochem; Kanellopoulos, Argyris; Bloemhof, Jacqueline M.. 2019. "Designing an eco-efficient biomass-based supply chain using a multi-actor optimisation model". Journal of Cleaner Production 210: 1065-1075.
Jonkman, J.; Barbosa-Póvoa, A.P.; Bloemhof, J.M.. 2019. "Integrating harvesting decisions in the design of agro-food supply chains". European Journal of Operational Research.
Jochem Jonkman; Jacqueline M. Bloemhof; Jack G.A.J. van der Vorst; Albert van der Padt. 2017. "Selecting food process designs from a supply chain perspective". Journal of Food Engineering 195: 52-60
Lena Jankowiak; Jochem Jonkman; Francisco J. Rossier-Miranda; Atze Jan van der Goot; Remko M. Boom. 2014. "Exergy driven process synthesis for isoflavone recovery from okara". Energy 74: 471-483.
Jonkman, Jochem; Geerts, Marlies E.J.. 2017. "'Clean label' door milde raffinage – Mild fractioneren verduurzaamt bestanddelen". VMT, 2017/10/02: 32-33.
Jonkman, Jochem. 2017. "Niet blindstaren op procesefficiëntie – Logistieke verschuiving biedt kansen voor agrofood". VMT, 2017/06/02: 32-33.
Castiglioni, Alberto; Jonkman, Jochem; Akkerman, Renzo; van der Padt, Albert. 2018. "Selection of fractionation pathways and intermediates for mixed consumer products". In Computer Aided Chemical Engineering, editado por Friedl, Anton; Klemeš, Jirí J.; Radl, Stefan; Varbanov, Petar S.; Wallek, Thomas, 651-656. Elsevier
Jonkman, Jochem; Bloemhof, Jacqueline M.; van der Vorst, Jack G.A.J; van der Padt, Albert. 2015. "A Sustainability Driven Methodology for Process Synthesis in Agro-Food Industry". In Computer Aided Chemical Engineering, 1289-1294. Elsevier
Jonkman, Jochem; Kanellopoulos, Argyris; Bloemhof, Jacqueline M.; van der Padt, Albert. 2016. "Multi-actor logistic network design for sustainable agro-food processing chains". Trabalho apresentado em 1st Conference of the EURO Working Group on Sustainable Supply Chains.
Jonkman, Jochem; Bloemhof, Jacqueline M.; van der Vorst, J.G.A.J.; van der Padt, Albert. 2015. "A sustainability driven methodology for process synthesis in agro-food industry". Trabalho apresentado em 12TH INTERNATIONAL SYMPOSIUM ON PROCESS SYSTEMS ENGINEERING & 25th EUROPEAN SYMPOSIUM ON COMPUTER AIDED PROCESS ENGINEERING.
Jonkman, J. Bridging process engineering and supply chain design for agro-food processing chains. PhD Thesis Wageningen University 2018
Lecture: Decision support modelling for food processing chains. EURO2018 29th European Conference on Operational Research 2018
Lecture: Selection of fractionation pathways and intermediates for mixed consumer products. 28th European Symposium on Computer Aided Process Engineering 2018
Lecture: Evaluating new process configurations within the supply chain. ISPT Day 2017
Lecture: Integrated Process and Network Optimisation for Sustainable Food Supply Chains. EURO2015, 27th EUROPEAN CONFERENCE ON OPERATIONAL RESEARCH 2015
Assema, F. van. Process screening tool for next generation recovery. Poster ISPT dag 2016
Schultze-Jena A, Boon MA, Bussmann PJTh, Janssen AEM, Padt A van der. 2017. The counterintuitive role of extra-column volume in the determination of column efficiency and scaling of chromatographic processes, Journal of Chromatography A 1493: 49-56.
Schultze-Jena A, Boon MA, Winter, DAM de, Bussmann PJTh, Janssen AEM, Padt A van der. Submitted as Predicting intraparticle diffusivity as function of stationary phase characteristics in preparative chromatography.
Schultze-Jena A, Boon MA, Vroon RC, Bussmann PJTh, Janssen AEM, Padt A van der. Submitted as High viscosity preparative chromatography for food applications.
Schultze-Jena A, Boon MA, Vroon RC, Bussmann PJTh, Janssen AEM, Padt A van der. Submitted as Elevated viscosities in a simulated moving bed using ino-exclusion chromatography: a case study on gamma-aminobutyric acid recovery from tomato serum.
Schultze-Jena A, High viscosity industrial chromatography for mild food fractionation. PhD Thesis, Wageningen University 2019.
D. Karefyllakis, A.J. van der Goot, C.V. Nikiforidis, 2019, The behaviour of sunflower oil bodies at the interfaces, Soft Matter, accepted
D. Karefyllakis, H. Octaviana, A.J. van der Goot, C.V. Nikiforidis, 2019, The emulsifying performance of mildly derived mixtures from sunflower seeds, Food Hydrocolloids, 88 (2019) 75–85
M.E.J. Geerts, A. van Veghel, F.K. Zisopoulos, A. van der Padt, A.J. van der Goot, 2018, Exergetic comparison of three different processing routes for yellow pea (Pisum sativum): Functionality as driver in sustainable process design, Journal of Cleaner Production, 183: 979-987
D. Karefyllakis, S. Salakou. J.H. Bitter, A.J. van der Goot, C.V. Nikiforidis 2018, Covalent bonding of chlorogenic acid induces structural modifications on sunflower proteins, ChemPhysChem, 19: 459 – 468
D. Karefyllakis, Mildly derived ingredients for the utilization of oilseed material. PhD Thesis Wageningen University 2019
M.E.J. Geerts, B.L. Dekkers, A. van der Padt, A.J. van der Goot, 2018, Aqueous fractionation processes of soy protein for fibrous structure formation, Innovative Food Science and Emerging Technologies, 45: 313–319
M.E.J. Geerts, C.V. Nikiforidis, A.J van der Goot, A. van der Padt, 2017, Protein nativity explains emulsifying properties of aqueous extracted protein components from yellow pea, Food Structure, 14: 104-111
D. Karefyllakis, S. Altunkaya, C.C. Berton-Carabin, A.J. van der Goot, C.V. Nikiforidis, 2017, Physical bonding between sunflower proteins and phenols: Impact on interfacial properties, Food Hydrocolloids, 73, 326-334
M.E.J. Geerts, M. Strijbos, A. van der Padt, A.J. van der Goot, 2017, Understanding functional properties of mildly refined starch fractions of yellow pea, Journal of Cereal Science, 75: 116-123
M.E.J. Geerts, E. Mienis, C.V. Nikiforidis, A. van der Padt, A.J. van der Goot 2017 Mildly refined fractions of yellow peas show richer behavior in thickened oil-in-water emulsions than highly purified pea fractions, Innovative Food Science and Emerging Technologies, 41: 251-258
A.J. van der Goot, P.J.M. Pelgrom, J.A.M Berghout, M.E.J. Geerts, L. Jankowiak, N.A. Hardt, J. Keijer, M.A.I. Schutyser, C.V. Nikiforidis, R.M. Boom 2016, Concepts for further sustainable production of foods, Journal of Food Engineering: 168, 42-51
M.E.J. Geerts, Functionality-driven fractionation. The need for mild food processing. PhD Thesis Wageningen University 2018
Interview "Levensmiddelen van milder geraffineerde ingrediënten" by Judith Witte, Voedingsindustrie, 2016, nr 3, p. 10-14. http://www.vakbladvoedingsindustrie.nl/archief/levensmiddelen-van-minder-geraffineerde-ingredienten
Aguirre, V, Padt, A. van der, Boom, R.M, Janssen, A.E.M. Modelling of membrane cascades for the purification of oligosaccharides. Journal of Membrane Science 520 (2016) 712 – 722
Aguirre, V, Bakker, J., Boom, R.M, Janssen, A.E.M., Padt, A. van der, Ultrafiltration of non-spherical molecules. Journal of Membrane Science, Volumes 570–571, 15 January 2019, Pages 322-332
Aguirre, V, Janssen, A.E.M., Padt, A. van der, Boom, R.M, Modelling ultrafiltration performance by integrating local (critical) fluxes along the membrane length Journal of Membrane Science, Volume 578, 15 M ay 2019, Pages 111-125
Aguirre, V, Boom, R.M, Janssen, A.E.M., Padt, A. van der, Fine ultrafiltration of concentrated oligosaccharide solutions – Hydration and pore size distribution effects. Journal of Membrane Science, Volume 580, 15 June 2019, Pages 161-176
Aguirre, V, Boom, R.M, Janssen, A.E.M., Padt, A. van der, Hydration effects in the NF of concentrated solutions. Euromembrane 2018. EMS / Universitait Politecnica de Valencia
Aguirre, V, Membrane filtration of food streams: mechanisms and modelling. PhD Thesis Wageningen University 2018
Vandaag besloot de provincie vanuit het Nationaal Programma Groningen de handen ineen te slaan met het programma Fascinating. Dit programma wil de landbouwsector van de toekomst realiseren: een circulair systeem dat duurzaamheid, natuur, gezonde voeding en economische impact met elkaar in balans brengt. Groningen, van oudsher een landbouwregio, biedt een unieke combinatie van beschikbare landbouwgrond, grootschalige industriële infrastructuur, duurzame energie, hooggeplaatste kennisinstellingen en een sterk ontwikkelde chemische industrie en bovenal de wil en cultuur om samen te werken. In de eerste drie jaar wordt een budget van 20 miljoen in de regio geïnvesteerd. Dit wordt 50/50 bekostigd door de deelnemende organisaties en fondsen uit het Nationaal Programma Groningen.
Groningen heeft de ingrediënten
Fascinating staat voor Food Agro Sustainable Circular Nature Technology in Groningen. Waarom in Groningen? Deze regio biedt niet alleen beschikbare landbouwgrond, maar ook een grootschalige industriële infrastructuur voor de verwerking van biomassa. Tel daarbij op de beschikbaarheid van duurzame energie, hooggeplaatste kennisinstellingen en een sterk ontwikkelde chemische industrie, en de uitkomst is compleet: Groningen heeft een unieke combinatie van alle benodigde ingrediënten om de toekomst van de landbouw te schrijven. De verschillende projecten zorgen voor werkgelegenheid en kennis.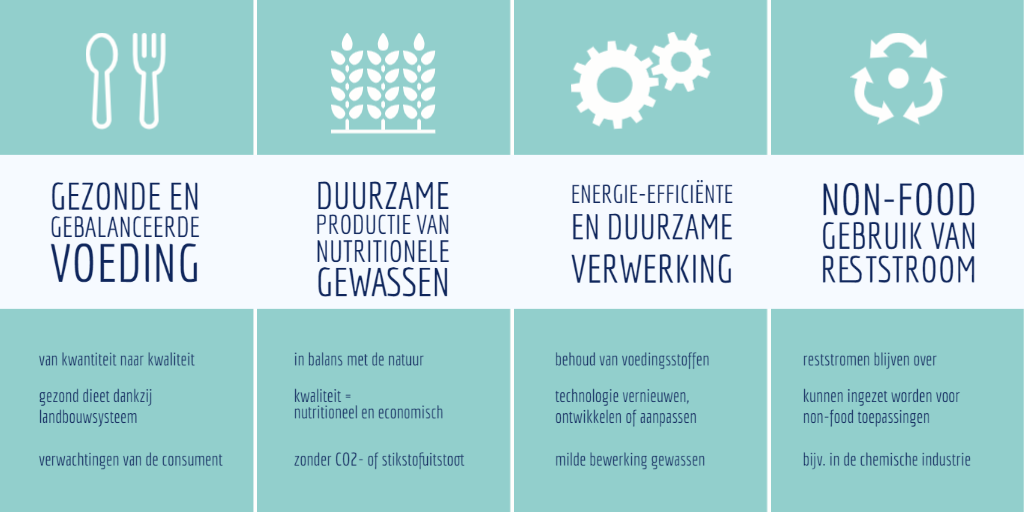 Hoe ziet de landbouwsector van de toekomst eruit?
De focus van onze landbouwsector heeft lang gelegen op schaalgrootte en efficiëntie. Dit ging echter vaak ten koste van natuur en bodemkwaliteit. De focus voor de toekomst moet liggen op toegevoegde waarde van de producten die we creëren in termen van voedingswaarde en economische waarde en dat in een compleet circulair systeem met minimale voetafdruk. Een systeem dat minder stikstof- en CO2-uitstoot creëert. De landbouw van de toekomst rust op 4 pijlers:
Gezonde en gebalanceerde voeding: we maken de stap van kwantiteit naar kwaliteit. Hoe kunnen we een gezond dieet vertalen naar ons landbouwsysteem? Wat wil de consument?
Duurzame productie van nutritionele gewassen: we drukken kwaliteit uit in voedingswaarde en economische waarde. Hoe brengen we de productie van voeding in balans met de natuur, zonder CO2– of stikstofuitstoot en met versterking van de biodiversiteit?
Energie-efficiënte en duurzame verwerking: met de huidige verwerkingsprocessen raken we veel voedingsstoffen van de gewassen kwijt en verbruiken we veel energie. Door bestaande technologieën energiezuinig te maken en nieuwe technologieën te ontwikkelen, kunnen we alle voedingsstoffen gebruiken op een energie-efficiënte manier.
Non-food gebruik van reststroom: na verwerking van landbouwproducten heb je nog een grote reststroom die je niet kan gebruiken voor menselijke of dierlijke consumptie, zoals cellulose, grond en mest. Deze reststromen gebruiken we circulair als grondstof voor de chemische industrie, of als energiebron.
Over Fascinating
De vier grote landbouwcoöperaties (Agrifirm, Avebe, Cosun en FrieslandCampina), LTO Noord en de Provincie Groningen hebben de handen ineen geslagen in Fascinating. Samen met kennisinstellingen en organisaties in de voedingsindustrie, chemische industrie en de energiesector onderzoeken ze hoe de landbouwsector van de toekomst kan worden waargemaakt. Het programma wordt gecoördineerd en georganiseerd door het Institute for Sustainable Process Technology. De Provincie Groningen neemt actief deel in de besluitvorming in het programma. Fascinating is een open innovatieplatform en organisaties en maatschappelijke partijen die mede vorm willen geven aan de doelstellingen zijn van harte welkom om deel te nemen.
Door deze unieke bundeling van krachten ontstaat de sterkst denkbare combinatie. Vanuit het perspectief van de individuele landbouwer zijn hierdoor alle spreekwoordelijke flanken gedekt. Of het nu gaat om gras, aardappelen, granen, melk of nieuwe akkerbouwgewassen. De samenwerking staat garant voor schaalgrootte die de implementatie mogelijk maakt.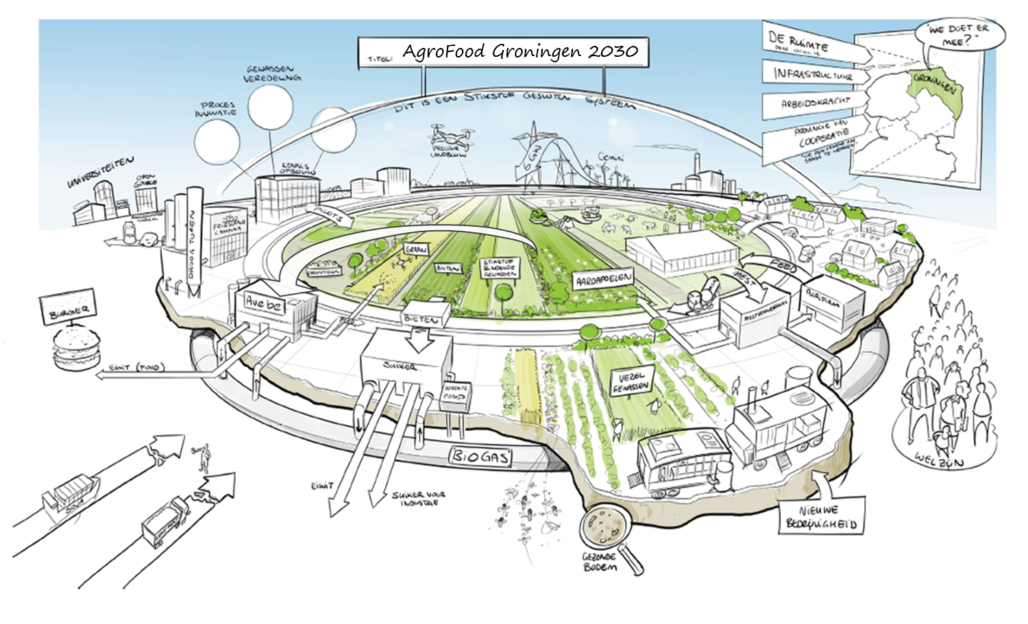 "Voor mij is dit een droom die uitkomt! Eindelijk maken we de stap van kwantiteit naar kwaliteit en gaan we focussen op nutritioneel hoogwaardige landbouw."

Tjeerd Jongsma, directeur ISPT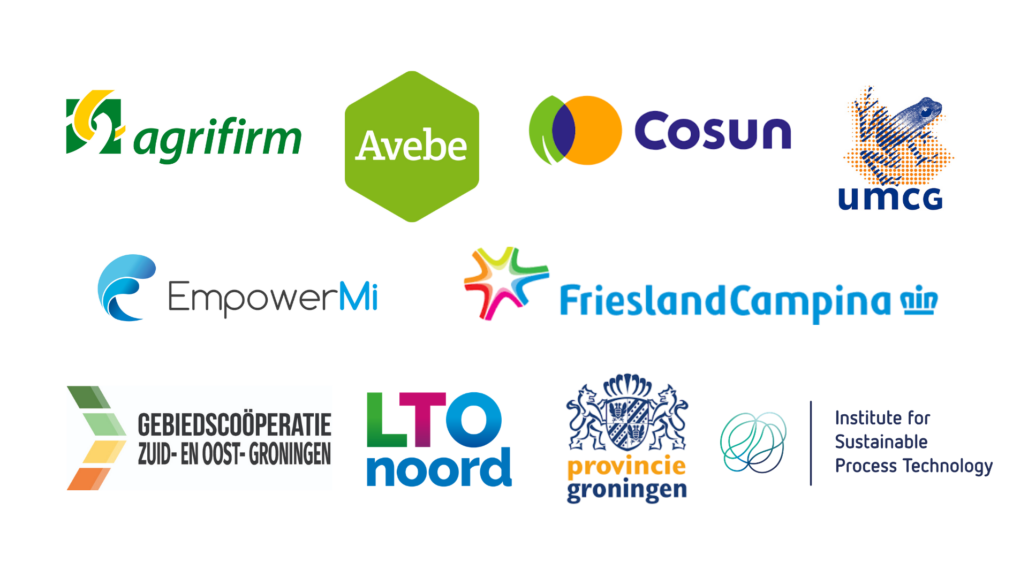 Vragen?
Neem contact op met:
Tjeerd Jongsma
Directeur ISPT
06 5112 1714
tjeerd.jongsma@ispt.eu
Website
The ACHEMA World Forum for the Process Industries is the driving force and groundbreaker for the international process industries and their suppliers.
ISPT Conference 2020 session on a nature-inclusive and circular agriculture
In Groningen ISPT is involved in the Fascinating project: 'Food Agro Sustainable circular nature technology in Groningen'. Groningen has all ingredients to kick-start the transition towards a sustainable and nature-inclusive agriculture.
The region combines available land with large- scale industrial infrastructure for biomass processing, the development of sustainable sources of energy and a well-developed chemical industry.  The knowledge infrastructure is well positioned too. Nowhere in the Netherland this combination is in such proximity with to each other. 
Perception
'We already have an efficient agricultural system in the Netherlands,' said Tjeerd Jongsma. 'It starts with our perception of the nutritional value for human beings: what do we need for a healthy diet? We need to change the way we use crops and focus on quality instead of quantity. And in a circular agricultural system we give back to the soil what we got from it.'
Peter de Jong, Program Director MFFF, Drying & Dewatering: 'This end-to-end approach is important. To determine how to change the system to crops with high quality proteins we have to look at the whole system of processing steps.'
Endurance
This can't be done in a short period of time according to Peter Bruinenberg, Public Affairs at Avebe. 'A food transition like this will take at least 10 years. Changing our agricultural system takes real endurance. Let's start by supporting on the strong agricultural system we already have in the Netherlands. Farmers are willing to answer the protein question, but they also need to make money.' On top of a business model, regulation is needed.
The Fascinating project already has a lot of political support. De Jong is optimistic we can make the transition towards the agriculture of the future: 'The Netherlands has a long history as an expert country in agriculture. We make added value. If we give farmers clever regulation, they will manage it.'
The Corona virus resets a lot of aspects of our lives and shows us how fast things can change. The year 2050 and the climate targets that should be reached are not that far away. We need to act, and we need to do it now. During our 2020 ISPT Conference on November 10, ISPT and partners shared and discussed the steps we need to make to accomplish our mission, a circular process industry in 2050. Jongsma: 'We are facing the biggest challenge of our time. But if we do it together, we can get it done.'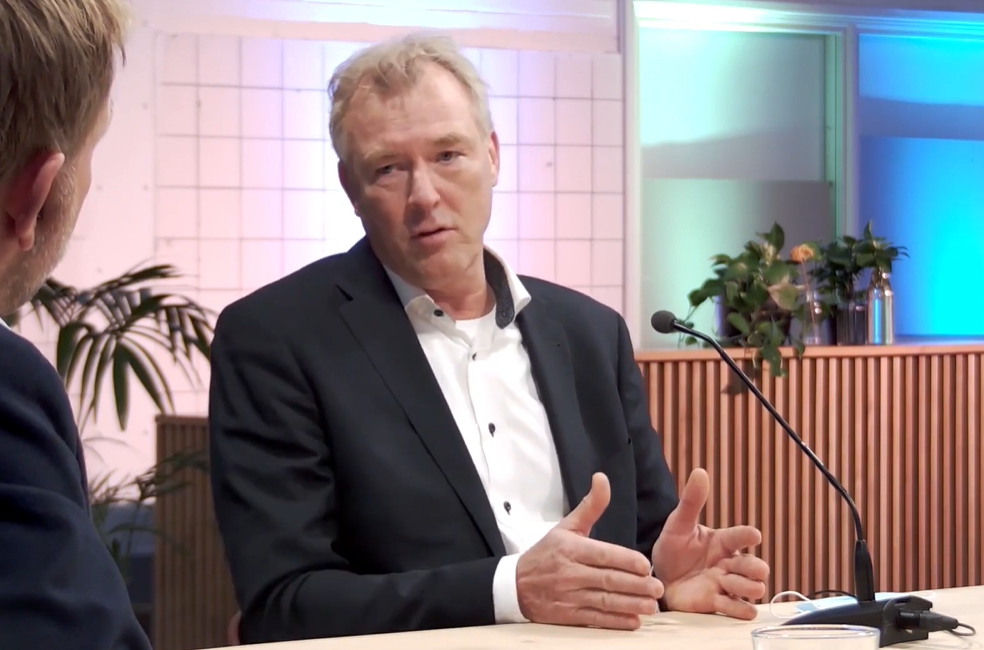 "If we do it together, we can get it done."

Tjeerd Jongsma
Moving forward
Tjeerd Jongsma, director at ISPT, Sascha Kersten, Chair Academic Advisory Board at ISPT and Carolien Gehrels, European Director Big Urban Clients at ARCADIS, had no need for a deep discussion about the necessary moves to make. Their common conclusion: we need to move forward and we need to move faster.
It takes a long time to get started in the Netherlands, due to politics, they agreed. 'But we already have the knowledge and the targets,' said Carolien Gehrels. 'We also have the orchestra with leaders, so let's make music and start step by step. Change the world by starting in your own region.'
Kersten added that an important task of universities to contribute to a circular industry lies in offering high level education for engineers and to attract more youngsters to become engineers. Next to politics and education a common mindset cannot be missed in achieving a more sustainable future. Jongsma: 'We need to look at the greater picture. When we share our insights and work together, we can speed up innovations and make things move.'
Long term impact
30 years to go until 2050, the moment the climate targets need to be reality. Jongsma: 'At ISPT we focus on the transition we are in right now, instead of at the end goal. We need to make the steps today. If you don't move, your GPS navigation system will not start and guide your way. And on route ISPT involves all players. We do not aim at short wins, but want to make long term impact with other professionals who understand the complexity of the transition to a circular industry. If we do it together, we can get it done.'
Explore the round table discussions
Click on the pictures below to read more or watch the round table discussions.