Op 2 maart van 14:00 – 15:30 uur gaan vier politici in debat over actuele onderwerpen op het gebied van water, energie en klimaat. Dit gebeurt onder leiding van onderzoeker en publicist Remco de Boer.
CCESG 2021 is an ideal platform for keeping up with advances and changes to a consistently morphing field.
Energie Nederland organiseert een reeks ontbijtsessies over het energiesysteem van de toekomst. Op 23 maart van 8.00 tot 11.00 uur staat het onderwerp 'een schone industrie in 2050' op het programma.
Op de InnovatieExpo 2021 zie je wat ons land allemaal in huis heeft, word je creativiteit geprikkeld en ontmoet je toonaangevende spelers die jouw idee verder helpen.
Wat heeft u aan een EED energie-audit, wat zijn de alternatieven en hoe kunt u de EED verplichtingen aanpakken? U leert de ins en outs tijdens ons gratis webinar van 25 juni 2021.
Vakbeurs Energie is hét jaarlijkse zakelijke live evenement voor professioneel betrokkenen bij duurzame energieopwekking en -besparing.
From September 22th till 24th the Springtij Forum takes place. The forum is an influential meeting place for everyone committed to a sustainable future in the Netherlands.
The year is almost over. It was an unusual year in which we learned that our capabilities are beyond what we ever thought.
We can simultaniously work from home, teach our children and maintain contact with our network. Admittedly, it was not easy. But it has made us realize that we are capable of more than we sometimes think.
Due to this strange time, digitization has accelerated. We started with online meetings, and shortly afterwards we initiated the online panel discussion Industrie in Gesprek. Little did we know at the time that we would be hosting many more major events later this year – all fully online.
The annual ISPT Conference, the GigaWatt webinar and the NPS17 webinar series are a few examples of how we have been able to connect with you, our network. We really enjoyed that and we want to thank you for your involvement. We hope to continue this contact in 2021 and hopefully soon there will be opportunities to see each other in person once again.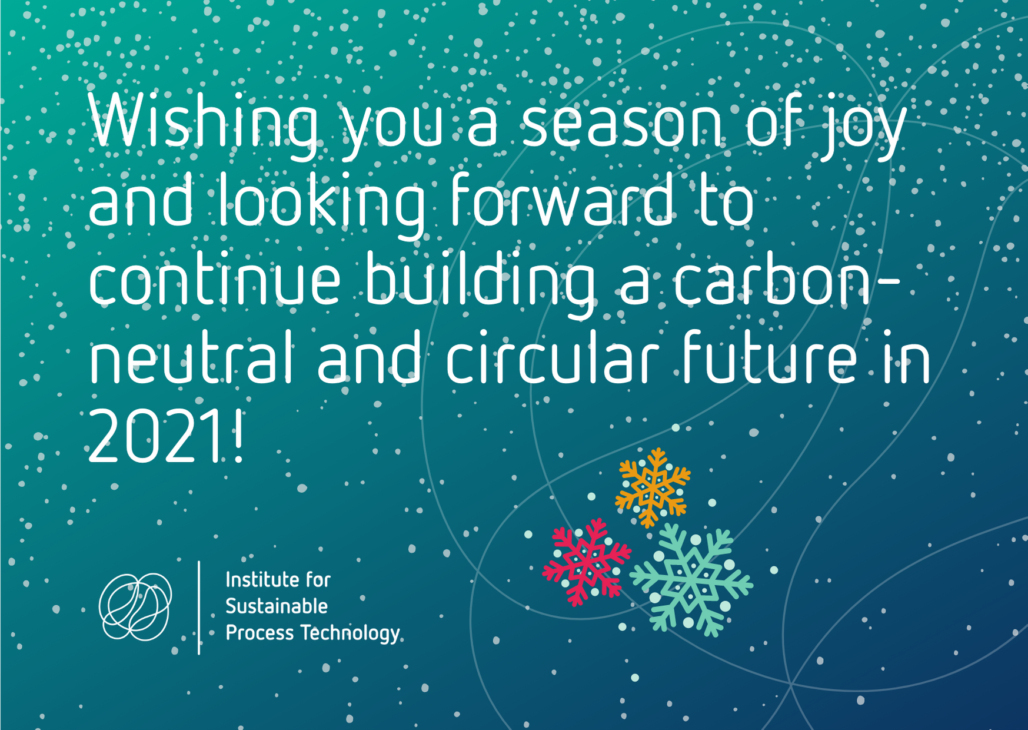 TKI Energy & Industry is developing a roadmap to give direction and speed to electrification in industry. What does electrification mean for large chemical complexes such as Chemelot? And what technologies are needed and what are the challenges? TKI Energy and Industry discussed this during the European Industry & Energy Summit on December 9.
The electrification roadmap is designed to help industry make the transition from fossil to renewable electric energy and eliminate CO2 emissions. Rob Kreiter, director of TKI Energy and Industry: 'The roadmap helps to outline the path to the climate goals of 2030 and 2050. The development of new technologies is of crucial importance.'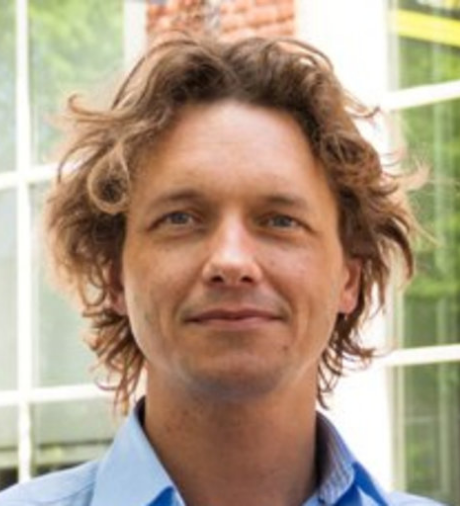 "'Many technologies are already available, including electric heat pumps, electric boilers and green hydrogen."


Sebastiaan Hers, TNO
More support mechanisms
The session during the second day summit on electrification of industry went deeper into the exact technology options and challenges that exist. From his position as a senior energy consultant at the TNO research institute, Sebastiaan Hers is daily working on promising technological innovations for the electrification of industry and realizing their potential. 'Many technologies are already available, including electric heat pumps, electric boilers and green hydrogen,' he said, 'but these innovations still need time to become suitable for large-scale use in industry.' Another challenge was highlighted by Hers during the session and concerns the volume of renewable electrical energy: this is currently too low and must grow in order to enable electrification of industry. The costs of sustainable electrical energy will also have to be reduced in the future. In addition, according to Hers, it is also necessary to strengthen the development of the infrastructure for electrification. In short, in Hers' words, 'more support mechanisms are needed to fully electrify industry.'
Electric crackers
Asked which relatively unknown technologies are expected to play a major role in electrification, Hers mentioned electric steam crackers. 'This technology is still new to companies and not yet fully developed. In order to realize electric steam cracking, various parties will have to work closely together and coordinate their actions. TNO tries to facilitate that process by gathering input from stakeholders and bringing them together. This way they can exchange ideas and arrive at a common vision.'
Chemelot has turned into a sustainable complex by 2050
After Hers' presentation, the focus shifted to Chemelot, a large chemical complex in Limburg where all kinds of products are made from natural gas, electricity and naphtha. René Slaghek, senior consultant at Chemelot-Brightsite: 'Chemelot is unfortunately one of the largest CO2 emitters in the Netherlands, but we believe that Chemelot will have turned into a sustainable complex by 2050.' The company wants to achieve this in two ways. Firstly, through the transition from fossil to sustainable raw materials, including sustainable molecules, sustainable hydrogen and sustainable or circular carbon.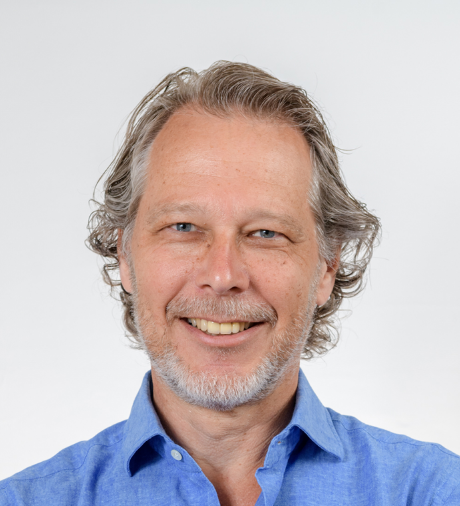 "The most interesting technological options for electrification at Chemelot are electric boilers, electric steam turbines and electric crackers and reformers."


René Slaghek
Costs of green electricity must be reduced
Second, through electrification. Slaghek: 'The most interesting technological options for electrification at Chemelot are electric boilers, electric steam turbines and electric crackers and reformers. The availability of green electricity is a major challenge in this respect: can the Netherlands generate enough of it? And is there also the infrastructure in place to get it to the industry?'Slaghek emphasized that it is crucial to find a correct business case for the electrification projects in the future. He confirmed Hers' statement that the costs of green electricity will have to be reduced for this. The fact that the various components of the Chemelot complex are deeply integrated with each other also makes it more challenging to implement electrification, according to Slaghek.
Collaboration across the value chain is key
The Chemelot-Brightsite case was further discussed in a panel with Slaghek, Hers, Kreiter, Program Director system integration Andreas ten Cate of the Institute for Sustainable Process Technology (ISPT) and Michiel Dorresteijn, senior consultant at Energy21. Both Ten Cate and Dorresteijn are engaged daily in realizing the electrification of industry. ISPT mainly tries to do this by bringing stakeholders together and developing options for them. Energy21 focuses primarily on offering solutions to major players in the energy sector. Following on from the previous session, Ten Cate and Dorresteijn are also convinced that cooperation throughout the value chain is the key to the electrification of the industry.
Electrify through small steps
The panel discussion also produced a clear conclusion: the vision and the will to electrify industry are present among all parties involved, but it is difficult to take the next step because so many things have to be thought of at the same time. The solution, according to Slaghek? 'Try to set up small projects and do them well. Take, for example, the electric boilers that we are working on at Chemelot-Brightsite: compared to the electrification of a steam cracker, that is a relatively small step, but it is one. By taking small steps you also learn what kind of limits you encounter. That provides important insights.'
Different sources of renewable energy
In the closing words of the session, TKI director Rob Kreiter indicated that he had learned a lot from the Chemelot-Brightsite case: energy. We will certainly include the findings of this session in the roadmap for the electrification of the industry, which will be delivered in March.
The broadcast can be watched here.
Electrification in industry, or the transition from fossil to renewable electrical energy and the elimination of CO2 emissions: it is easier said than done. The electrification roadmap is a good first step, sustainable hydrogen one of the possible routes. But above all, it is important that the entire value chain works together.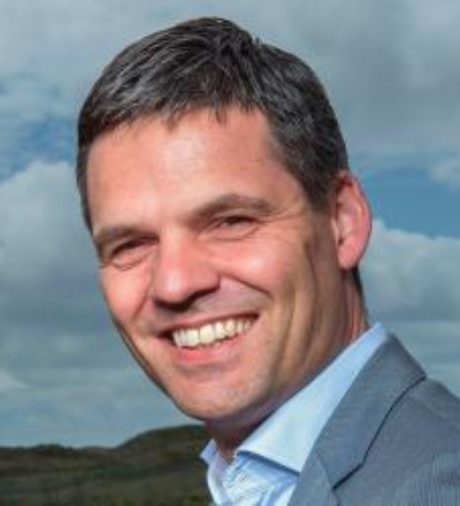 "'The industry and the sector for renewable energy really need to find each other in the future."


Rob Kreiter, TKI Energy & Industry
During the European Industry & Energy Summit 2020, TKI Energy & Industry Director Rob Kreiter introduced the roadmap for electrification in industry: 'The industry and the sector for renewable energy really need to find each other in the future. Both parties would like to know which steps and preconditions are required for this. To this end, we are developing the electrification roadmap. 'Industry and the renewable energy sector are at the heart of the roadmap, but there are also important roles for the government and infrastructure companies'. The roadmap offers five different perspectives on electrification: technological, economic, commercial, organizational and public. Kreiter: 'For each of the five areas, the roadmap shows who should take which steps at what time, and which technologies will be available at what time at scale.'
Electrification to achieve climate goals
Various parties consider the roadmap as a valuable way of accelerating electrification of industry. For example, David Pappie, Director of Top Sector & Industrial Policy of the Dutch Ministry of Economic Affairs and Climate, described it as crucial that there is a good and realistic picture of the supply and demand for sustainable energy in the future: 'This way companies can now make the right choices about what kind of technologies they invest. 'And that's important, agreed Alice Krek of Deltalinqs, the company that represents the interests of 95% of the logistics