2021 will be the 12th Stainless Steel World Conference in Europe and the key focus for the conference this year will be discussion, interaction, and knowledge transfer. Hans van 't Noordende, ISPT's technical project leader of the GW Water Electrolysis project, will give an introduction about the innovative aspects of Advanced GW green hydrogen plant, conceptual design and material selection on December 2.
Interactive workshops will focus on new alloy developments – challenges and opportunities; welding; additive manufacturing; and modern energies: new possibilities for stainless steels and the contribution of stainless steels to sustainability.
More formal presentations will cover new developments in the manufacture of stainless steels, applications of stainless steel in green energy technologies (solar, wind, hydrogen, etc) as well as varying aspects of corrosion, cladding, automotive, manufacturing, applications, and duplex/super duplex. Plenaries will address the circular economy and sustainability of the global stainless steel market as well as the use of stainless steels and other corrosion resistant alloys in a variety of industries.
Developments around green hydrogen are gaining momentum. ISPTs Hydrohub Innovation Program focuses on developing knowledge and technology for the production of green hydrogen on a large scale since 2017. The program provides for a large-scale electrolysis testing facility, investigates the upscaling of production facilities, and develops an integrated model for building hydrogen chains and establishing a tool for supporting investment decisions. This way, the transition to green hydrogen can take shape. Andreas ten Cate, Program Director System Integration at ISPT and spiritual father of the program shares his vision.
Shared insights bring partners together, knowledge exchange accelerates innovation

Andreas ten Cate, program director System Integration
More knowledge and innovation
Green hydrogen plays a key role in the energy transition. "ISPT has anticipated this since 2014," says Ten Cate. "That's when our Power-to-Products and Power-to-Ammonia projects started the preliminary work for the Hydrohub Innovation Program. In 2017, this saw the light to fulfill the desire of our industry partners to develop more knowledge and innovations around the production and upscaling of sustainable hydrogen. The outcome of this start-up is shaped in the three pillars of the Hydrohub Innovation Program; technology development for electrolysis and production of green hydrogen, upscaling production to industrial scale and the dynamics of chain formation of hydrogen from production to use."
Testing and optimizing in an open innovation centre
One of the projects in the Hydrohub Innovation Program is the Hydrohub MegaWatt Test Center. This open innovation test center in Groningen will open its doors in mid 2022, and provides a much-needed facility for technology development. Companies can perform practical tests at scale in real electrolyzers. For technology suppliers this is an essential step to the market with their new products. For end users, it is very important to understand where opportunities and limitations of electrolysis lie in industrial applications. Ten Cate: "If you want to build more efficient electrolysis systems, modelling and testing at single-cell level is not enough. Practical tests remain essential. It turns out that there is a need for such a test facility. Construction is still underway, but there are already requests from companies from all over the world to test their stacks, components such as electrodes, power electronics or peripherals."
Dutch customers will certainly be present in the Hydrohub MegaWatt Test Centre, including the organizations represented in the consortium of the new HyScaling project. The mission of the Hyscaling project is making better electrolyzer systems  and making electrolyzer systems in a better way. "The Hyscaling consortium is a very diverse group of organizations", explains Ten Cate. "It ranges from start-ups and established SMEs to multinationals, especially specialized in producing innovative materials, systems and factories. These parties will explore and test together with which ingredients you can manufacture better, more efficient electrolyzer systems. In the HyScaling project these will eventually be tested at scale in full stacks in the Hydrohub MegaWatt Test Centre."
Optimal organization of the production chain
HyScaling must also optimally organize the production chain. "In addition to a more efficient process, we are also looking at upscaling the production routes", says Ten Cate. "For example, with a party like VDL and with the Fraunhofer Institute and TNO, we are investigating how modern manufacturing technology can lead to large-scale production and cost reduction." By bringing together a variety of high-tech manufacturing companies, efficiency gains, stability gains and smart production should lead to a cost reduction of at least twenty-five to thirty percent. Ten Cate: "Shared insights bring partners together, knowledge exchange accelerates innovation. HyScaling makes both the investment and operational costs much more attractive to the customers of their electrolyzers, whether they are companies dynamic or stable." The intention is that stable, efficient electrolyzers produced in the Netherlands will find their way to customers all over the world, but certainly also in the Netherlands itself.
Scientific challenges for the process engineer
The Hydrohub GigaWatt Scale Electrolyser project combines scientific state-of-the-art expertise with current business insights and advanced process engineering. Ten Cate: "As a process engineer you learn how to make a conceptual process design. In such a design, you explore how to construct a complete factory by selecting and scaling all the unit operations and technologies you need to arrive at a factory design that, when built, could produce your desired product, in this case hydrogen of course. From this design you can make a cost estimate of the hardware, the capex, and determine the productivity and operational costs, the opex – that together tell you at which cost your factory can produce hydrogen. Once you have gone through all the stages of the design, you understand what choices and trade-offs you have actually made for a first design. This gives you the understanding of where you can improve your design. In the next step you review and optimize the design using all the knowledge you have gained in the process to see if you come to an advanced design with improved economics."
In this way, the process technologist walks through generations of designs and the ideas become sharper and sharper. Ten Cate: "In the GigaWatt Scale Electrolyser project, we have elevated this process to a true art. We are in the middle of the second iteration battle now. After the basic design, we investigated improvements and innovations on at least thirty points. At the moment we are capturing all the choices, so that we can re-examine the elaboration and then the economy." It is expected that there will be a large reduction in costs compared to the design of the first generation. "Especially the enthusiasm and commitment of our partners in this project are very special", says Ten Cate. "With real team spirit, we generate the results together. The innovation in ISPT context is really at the heart of the energy transition."
Connecting the dots
The Hydrohub HyChain project moves the questions to the next scale. Ten Cate: "In this part of the Hydrohub Innovation Program, we look at how hydrogen can grow to the scale at which it sustainably supplies industry with raw materials and energy. From the production of green electricity to the use of hydrogen in processes – existing or new – many links have to be connected." The Netherlands will soon make hydrogen in many places in large electrolysis plants that run on green electricity. It is introduced in local networks connected to a national network – Gasunie's backbone. From there, factories take it away for use in their processes.
The right amount of hydrogen at the right time
In the meantime, an owner of a factory will only opt for hydrogen if there is good reason for doing so. It should be available in the amount that the process requires, at the time the process needs it. Ten Cate: "If production moves with the wind, availability may vary. That requires storage. All elements in the chain add costs that ultimately determine the price. A chain is in fact a series of connected business cases." For many links, there are multiple ways to shape those cases. Ten Cate gives an example: "Storage locally can outweigh storage far away. Local production will have to compete with import routes. And alternatives such as direct use of green electricity or CCS also outweigh the use of hydrogen."
The energy transition requires careful coordination, direction and integral social considerations

Andreas ten Cate, program director System Integration
Developing these chains according to the scale on which the industry operates takes time. "All these elements – choices in technology, solution routes, alternatives and influence of factors such as subsidies and taxes on, for example, CO2 influence the choices", says Ten Cate. "The HyChain project systematically maps these options and accurately describes them in a techno-economic way. An example of this is cost reductions when technology is more widely accepted. Ten Cate: "With all this information, we set up models. These provide insight into the conditions under which hydrogen can become attractive lowest costs. They also show through which routes chains are created." These insights are important for all players – industry, grid operators, future producers, the wind sector, and the public sector, such as port companies and provinces locally as well as the national government. These are all represented in the HyChain project. Ten Cate: "The energy transition requires careful coordination, direction and integral social considerations."
From microtechnology to national policy
"It is important that a data-based level playing field is created in order to be able to make trade-offs on the right basis", concludes Ten Cate. "This makes investment decisions possible for companies. And that gives the insight needed to distribute the costs and benefits of investments across the value chain. The models that we make for this together with QuoMare give a balanced grip on trade-offs. They enable the step towards data-driven policy." ISPT covers the entire process for the transition to green hydrogen. Ten Cate: "It runs from the molecular balance on membrane surfaces and tiny holes in metal sheets to a national balancing framework to arrive at the right policy in the right place. Plus everything that matters at the intermediate levels. Let that shift come; projects are planned at all levels to make green hydrogen a success."
The Hydrohub Innovation Program
The Hydrohub Innovation Program comprises all ISPT activities in sustainable hydrogen production. It is a mission-oriented program for developing largescale, electrolysis-based production of sustainable and low-cost hydrogen, as a driver for circular industrial chains. The program is managed by the ISPT cluster System Integration and currently revolves around four main projects:
Interested in joining the Hydrohub Innovation Program? Contact Carol Xiao, program manager Hydrohub Innovation Program, at carol.xiao@ispt.eu or +31 6 2849 4183.
The Hydrogen Week will feature among others the European Hydrogen Forum, the FCH JU Programme Review Days and the FCH JU Awards. The events will bring together policy-makers, industry representatives, civil society organisations and the research community to discuss the latest developments at EU level in the hydrogen sector and will mark the public launch of the Clean Hydrogen Partnership – as the successor of the Fuel Cells and Hydrogen Undertaking.
The Institute for Sustainable Process Technology (ISPT) coordinated a unique study into the cost of scaling up electrolysers to the gigawatt scale for producing green hydrogen. ISPT hosted a webinar on October 29th around the results ('Moving electrolysers into the gigawatt scale') of the study that attracted worldwide praise. Bart Biebuyck, executive director of Fuel Cells and Hydrogen – Joint Undertaking (FCH-JU) said: "Congratulations on your pioneering role. The Netherlands is setting the tone. I believe the study you did is important to realize the huge hydrogen in the Netherlands."
The Netherlands is well positioned to take the lead in the green transformation of the heavy chemical industry. "We have lots of offshore wind energy and large consumer centers along the coast: the big clusters of chemical industry. Nonetheless, the transformation we face is unprecedented," said Andreas ten Cate, Program Director System Integration at ISPT. "Hydrogen is a key element to enable the transition from fossil to green energy. The scale that we need to reach is up to 80 GW, half of which should be deployed inside the EU. This is a global challenge. We collectively want to make this step to the gigawatt scale. Our public report 'Gigawatt green hydrogen plant' is another step towards this goal."
Hydrogen as key technology
In the energy system of the future, renewable electricity plays a key role. The key technology is green hydrogen production via electrolysis. This is currently done only at 1 MW scale. However, to match the demand for hydrogen of the global industry and to play a significant role in buffering the future intermittent power supply, a significant scale up is required of the electrolyser capacity to the gigawatt scale. The current study done in the Hydrohub GigaWatt Scale Electrolyser project presents a state-of-the-art design and total installed capital costs of a gigawatt green hydrogen plant. The public report reveals the results of a baseline study (2020 level) design of a gigawatt electrolyser plant for green hydrogen and presents a corresponding cost analysis.
Report results
Carol Xiao (Program Manager Hydrogen at ISPT) presented the results of the study during the webinar. Xiao outlined the scope of the project and highlighted that the Netherlands as a location is not a coincidence. "The location we chose is a current industrial zone in the port area. The offshore wind from the North Sea supplies ample capacity." Two technologies were investigated, said Xiao, Alkaline and PEM. "Both are promising to scale up to gigawatt scale and we investigated their differences. The scope of the study encompasses all steps from grid to users or hydrogen backbone."
The results of the study are well summarized in the report: "It provides a complete and realistic picture of the capital expenditures required for building such a plant, powered by wind energy, and ready to provide green hydrogen to industrial end-users." For alkaline electrolyser technology a total installed cost of 1400 €/kW is estimated for 2020, for PEM technology the cost is 1800 €/kW.
The difference between these two technologies is largely related to stack costs, which are higher for PEM technology. Furthermore, Xiao stressed the importance of incorporating not only direct but also indirect costs, owner cost and contingency for end-users. These costs are often not reported but need to be taken into account from an investment point of view.
The industry
Hydrogen is a key building block, said Marco Waas (Vice President/Director RD&I and Technology at Nouryon) and he stressed that Nouryon is participating in the ISPT Hydrohub Gigawatt Scale Electrolyser project to share and to learn. But the key challenge, he said, is to modify the existing chemical industry clusters into a circular economy where hydrogen plays a role. "The basic technology is here, now we need to scale up. To reduce the cost of the hydrogen electrolyser, we can not stay in the lab."
Significant hurdles are not only technical, Waas said, but are also about connecting new value chains, for example integrating the energy or steel sector with the chemical sector. "Also, we need new regulations and support mechanisms. We are competing with optimized technologies such as methanol which is always challenging to beat at that scale. Consumers are not paying more, that's why we need regulations."
International recognition
The webinar saw a full program with many international speakers. "It is an exciting journey we're on," said Ten Cate. "We are trying to do something in a completely different way. We need to scale up not just in making hydrogen, but also in how to use it downstream, in addition to generating sufficient renewable power for green hydrogen. We need to think differently and that is a tremendous challenge."
The question was asked several times whether the ISPT gigawatt scale study serves as a blueprint to others in the world. Not all countries are ready to answer that question, but Ten Cate said: "We are open to collaborate and share our results. We would really like to work together on this to bring the concept to reality. We built the results together with the industry which makes it a very solid work and we extend beyond the numbers that are generally shared. We look at what it really costs to build the entire factory."
Worldwide developments
During the webinar four worldwide leading hydrogen experts shared their approach and insights on various hydrogen strategies.
Hélène Chraye (European Commission) said that "increasing drastically the supply of clean hydrogen in the EU is a priority for the European Commission. We are happy that so many member states are now deploying a clean hydrogen strategy. Moreover, it will need to reinforce consistency between member states, and with the countries outside. Technology and infrastructure will have to be supported by a proper regulatory framework, including standardisation, to bring full benefits of a European hydrogen economy".
On the other side of the globe, Australia focuses on becoming a hydrogen exporter. Australia has rich resources, said Alex Cooke of the Australian Government. "We believe there is a huge opportunity for Australia to produce hydrogen," said Cooke. "The government is committed to funding a hydrogen hub and electrolyser projects and Australia has bilateral partnerships with Japan, South Korea, Singapore and Germany and is engaged in several multilateral cooperations."
Germany has leading ambitions, committing to 5 GW of electrolysis capacity by 2030. The German strategy focuses on reducing cost and creating demand, said Julius von der Ohe (NOW). "A significant part of the funding and investments is dedicated to derivatives of hydrogen, for example synthetic fuels for the aviation sector. But there is still an ongoing discussion on how to create a market demand."
Specific for Germany is the regulatory framework, Von der Ohe said. "A big component of the cost of hydrogen in Germany is taxes and levies. There is room for improvement in Germany. The next challenge from 2030 to 2050 is to get the big consumers such as the chemical industry and steel production into the market to create substantial demand."
Finally, Sunita Satyapal (DOE) highlighted the US H2@scale concept that 'explores the potential for wide-scale hydrogen production and utilization in the United States' by scaling up technology, reducing cost and addresss enablers. Satyapal addressed the omnipresent question 'where are we in terms of cost of electrolysers?'. "The US is very market driven. The main cost is electricity. If we can get down to 3 cents per kWh that would be very exciting. Then we can reach the US target of 2$/kg of hydrogen." She emphasized the importance of the integration of electrolysers with the grid. "We need continued collaboration to accelerate progress."
New ideas
As a result of several group discussions, it was reported that it is clearly understood among the audience how important the results of this study are. Summarizing the outcome of the discussion, Peter Ripson (Project Manager Hydrohub Gigawatt Scale Electrolyser project) said: "The trick is to harmonize with the grid on one side and to feed the electrolyser on the other side and then compensate for fluctuations. We should take care to find an optimum and that we do not destroy the Capex by this compensation."
Technically, the discussions revealed that we can expect a lot of new materials in the stacks. It is suggested that we learn from the developments in fuel cells, because this technology is close to electrolysers. Finally, compact designs of factories can be reached by stacking building blocks, suggested participants, but not everyone was convinced that there is a need for more compact designs.
About the project
The Hydrohub GigaWatt Scale Electrolyser project, coordinated by ISPT, aims at bringing water electrolysis for hydrogen production to a scale that matters: the scale of gigawatts. Partners are Nouryon, Yara, OCI Nitrogen, Gasunie, DOW Chemical, Ørsted, Havenbedrijf Rotterdam, Pronvincie Zuid-Holland, Deltalinqs, Stedin, Gemeente Rotterdam, Havenbedrijf Amsterdam, Provincie Noord-Holland, Smart Delta Resources, North Sea Port, Provincie Groningen, Groningen Seaports, Gemeente Amsterdam, Tata Steel, MTSA Technopower, Frames, TNO, Universiteit Utrecht, TU/e, Imperial College London and ISPT. The project is funded by TKI Energie & Industrie.
October 29, 13:30 – 16:30
We are pleased to invite you to a webinar organized together with the Fuel Cell and Hydrogen Joint Undertaking (FCH JU) (under the Mission Innovation – Innovation Challenge Hydrogen and on behalf of the European Commission) on the challenge of moving the electrolysers technology to a gigawatt scale in the next decade.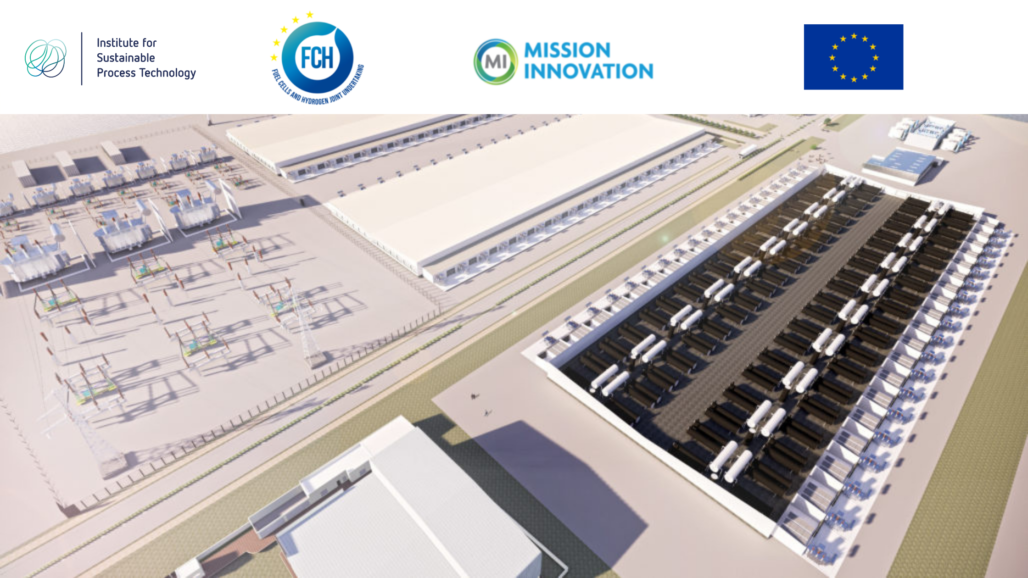 The speakers will look at how the EU Hydrogen Strategy, that was published in July 2020, and the German Hydrogen Strategy can promote the massive scale up in electrolyser capacity in Europe, while collaborating at a global scale with main partners such Australia and US to provide the necessary clean hydrogen by 2030 and decarbonise our economies.
The second part of the webinar will use the opportunity and present the preliminary results of the Hydrohub Innovation Program which has been working on a baseline (2020 level) design of a GigaWatt electrolyser plant for green hydrogen and corresponding cost analysis.
Join us in this discussion with world-leading experts!
| | | |
| --- | --- | --- |
| Time | Program | Speaker/ Guest |
| 13:30 | General opening by the organizers | Andreas ten Cate and Bart Biebuyck |
| 13:40 | Mission Innovation session "Challenges when moving to GW scale" | |
| 13:40 | European Hydrogen Strategy | Hélène Chraye (European Commission) |
| 13:50 | Australian hydrogen strategy | Alex Cooke (Australian Gov.) |
| 14:00 | NOW: German H2 strategy: 5GW by 2030 | Julius von der Ohe (NOW) |
| 14:10 | US H2 @ scale | Dr. Sunita Satyapal (DOE H2 Fuel Cells Office) |
| 14:20 | Panel debate | Moderator: Bart Biebuyck |
| 14:45 | Small break | |
| 14:50 | Keynote external speaker | Marco Waas (Nouryon) |
| 15:00 | Baseline CAPEX ISPT journey | Andreas ten Cate and Carol Xiao |
| 15:20 | Panel discussion | Sammy van den Broeck (Yara), Anders Nordstrøm (Ørsted), Marco Waas (Nouryon) |
| 15:40 | Biobreak | |
| 15:45 | Break-out sessions | |
| | 1. Stack of the future | |
| | 2. Power electronics in function of cost | |
| | 3. Compact design | |
| 16:20 | Presentation result break-out sessions | Moderator: Bob Wind |
| 16:30 | Closing | |
Hosts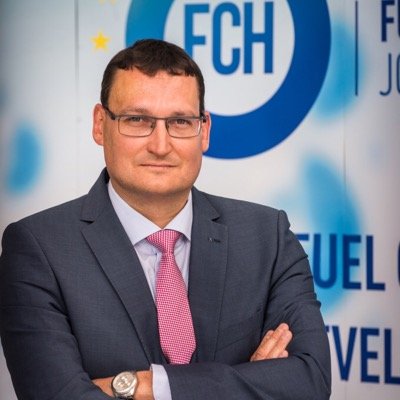 Bart Biebuyck
Executive Director, FCH JU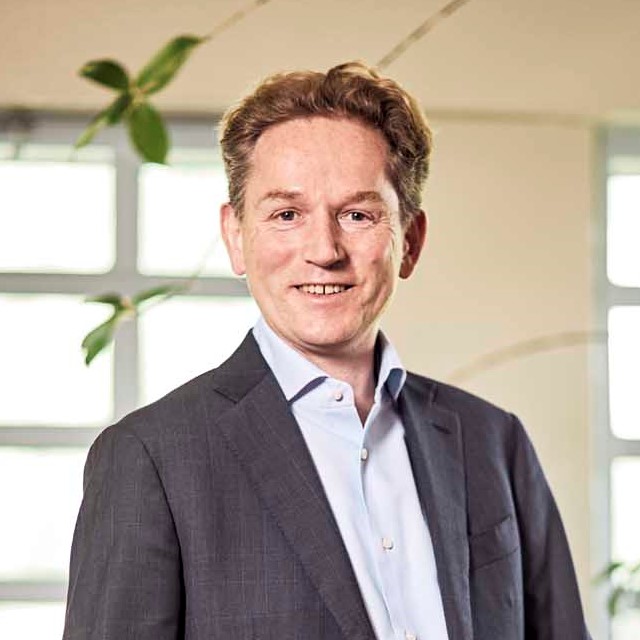 Andreas ten Cate
Program Director System Integration,
ISPT
Keynote speaker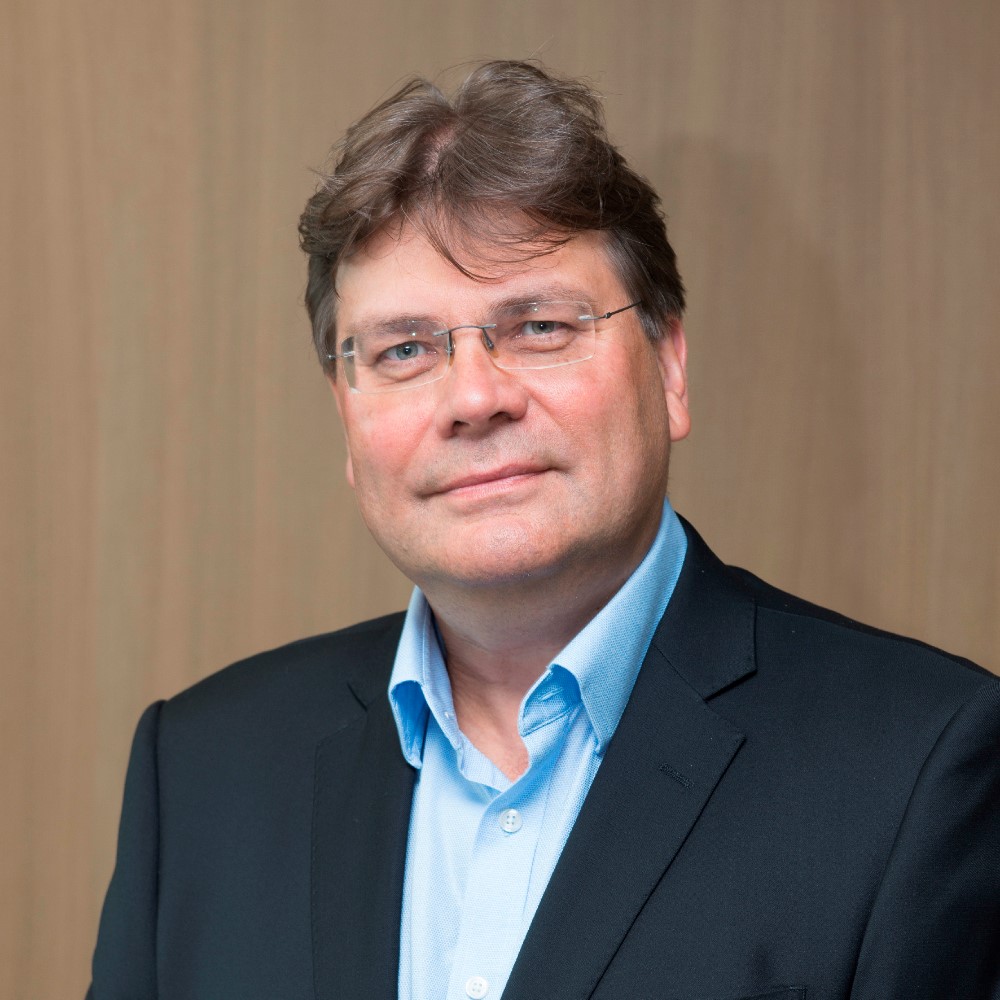 Marco Waas
Vice President/ Director RD&I and Technology at Nouryon
Confirmed speakers
Dr. Sunita Satyapal
Director, Department of Energy – Fuel Cells Office, US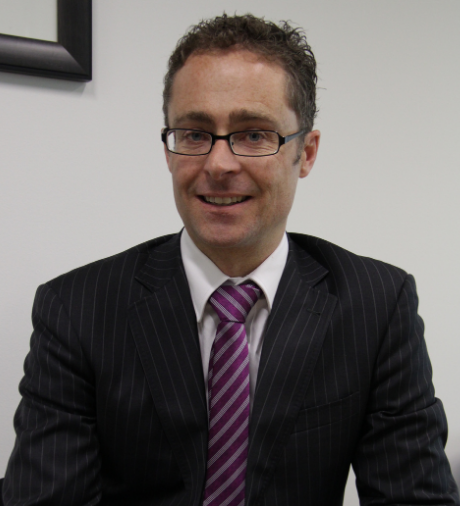 Alex Cooke
Director, Department of Energy – Fuel Cells Office, US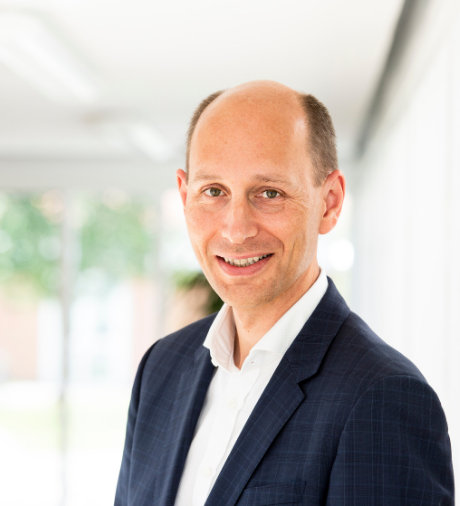 Anders Nordstrøm
Vice President, Head of Hydrogen, Ørsted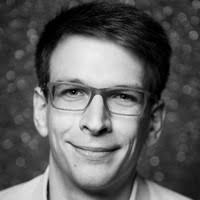 Julius von der Ohe
Program Manager International Cooperation, NOW, Germany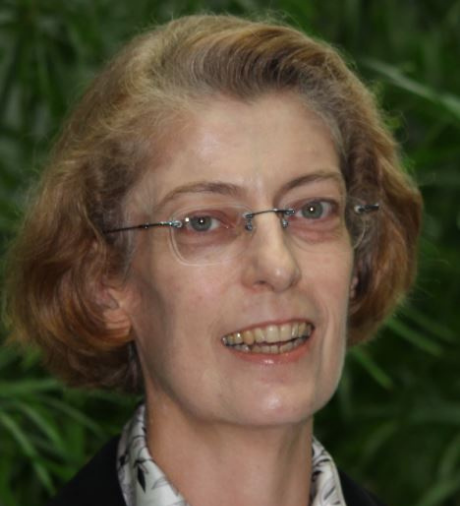 Hélène Chraye
Head of Unit – Clean Energy Transition, European Commission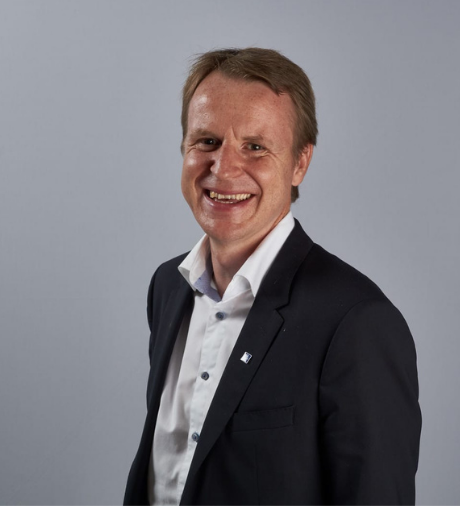 Sammy van den Broeck
VP, Head of Business Unit Decarbonize, Yara International
Moderator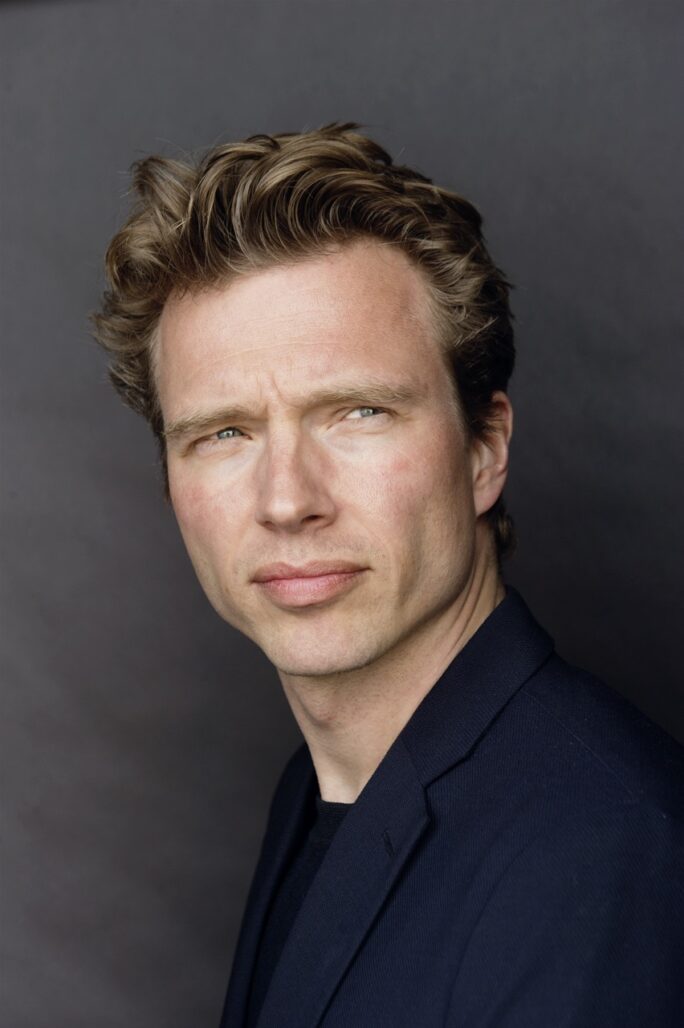 Bob Wind
Engineer and moderator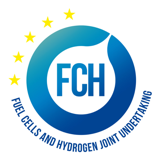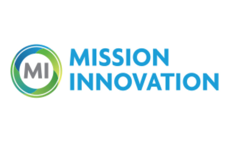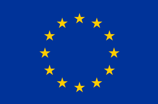 Plenty of opportunities for large-scale green hydrogen production by means of industrial electrolysis of water exist in the Dutch industrial regions of Rotterdam, the North Sea Canal area, Geleen (Chemelot), Zeeland (North Sea Port) and the northern Netherlands. This follows from the first study results of the Hydrohub GigaWatt Scale Electrolyser project, coordinated by ISPT.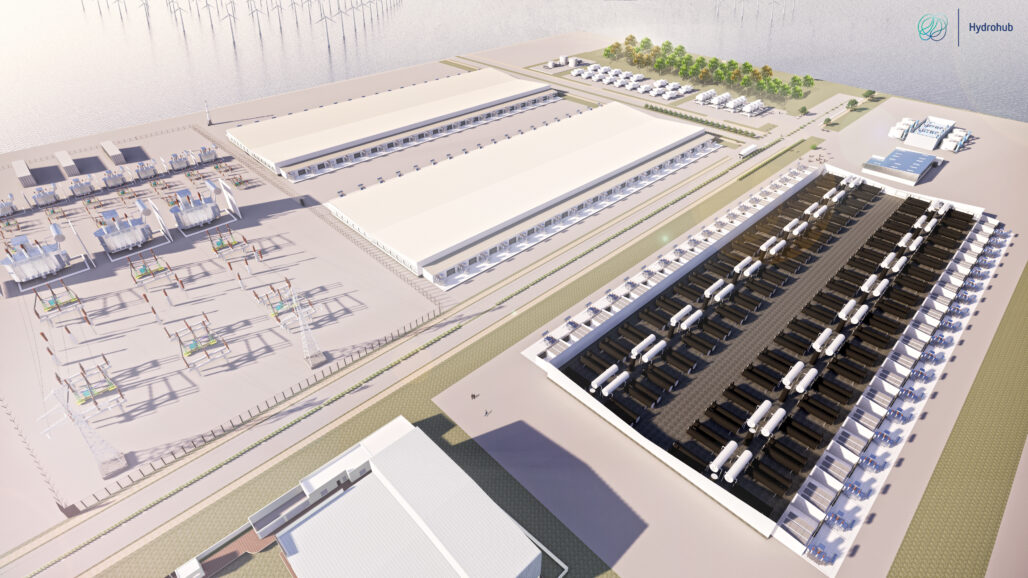 In a webinar held on 30 June, ISPT presented the study revolving around the required space for a gigawatt-scale electrolysis plant, the required infrastructure, and the hydrogen demand at a large number of potential locations. Experts from industry, energy infrastructure and regional government of all five regions contributed to the study. Over the past two years, they convened regularly to map out the possibilities and requirements for gigawatt scale hydrogen production. This is the first time that such an inventory has been carried out on a national scale.
Although the five clusters differ considerably on specific aspects, they all carry potential for large-scale production of green hydrogen. The study shows that a gigawatt hydrogen plant requires about 8 to 17 hectares, depending on the applied technology (alkaline or PEM) and the plot plan for the plant. That much space is available in all five regions. The study underpins the importance of the available infrastructure: For a total of 22 locations the proximity has been mapped to TenneT's 380 kV electricity grid and Gasunie's future backbone for the transport of hydrogen. Adding to this, an inventory was carried out of existing industrial facilities for water and gas treatment. Also the possibilities of utilising residual heat from hydrogen production were examined, for example for greenhouse horticulture or district heating networks. Finally, the local industrial need for green hydrogen was identified. More detailed results can be found in the public summary.
Interested to learn more? You can watch the full webinar below:
The Hydrohub GigaWatt Scale Electrolyser project, coordinated by ISPT, aims at bringing water electrolysis for hydrogen production to a scale that matters: the scale of gigawatts.
The recent study maps the context of the five industrial regions of the Netherlands. Experts from industry, energy sector, academia and government are also working on an integrated advanced conceptual design of an industrial electrolyser, as well as a further elaboration of the costs and benefits.
Partners are Nouryon, Yara, OCI Nitrogen, Gasunie, DOW Chemical, Ørsted, Havenbedrijf Rotterdam, Pronvincie Zuid-Holland, Deltalinqs, Stedin, Gemeente Rotterdam, Havenbedrijf Amsterdam, Provincie Noord-Holland, Smart Delta Resources, North Sea Port, Provincie Groningen, Groningen Seaports, Gemeente Amsterdam, Tata Steel, MTSA Technopower, Frames, TNO, Universiteit Utrecht, TU/e, Imperial College London and ISPT. The project is funded by TKI Energie & Industrie.
Interested in this study? Read the public summary here.
Op 1 juli lanceren VEMW, Energie-Nederland, NWEA en Topsector Energie een gezamenlijke actieagenda om elektrificatie in de industrie en het realiseren van wind op zee te versnellen. Benieuwd?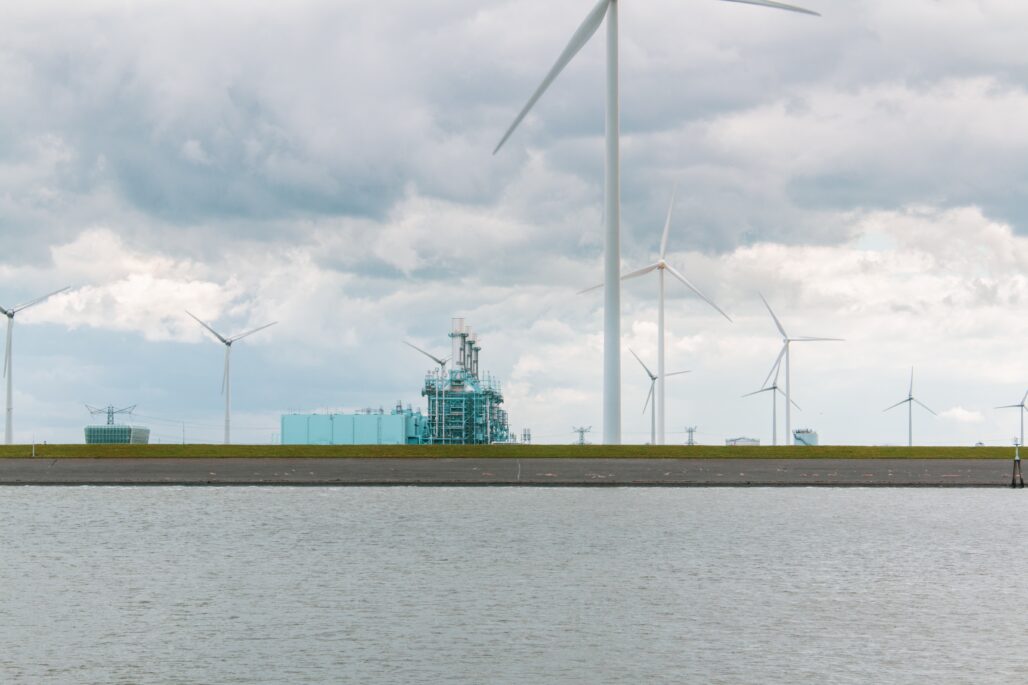 Hydrogen, electricity, CO2 storage, heat and steam are crucial for a sustainable society. But these energy sources should be able to reach our front doors. That is why the third edition of the online event Industry in Gesprek was about infrastructure, and the ways in which it can contribute to achieving climate goals.
Click here to read this article in Dutch.
The Dutch Climate Agreement, a follow-up of the Paris Agreement, states that CO2 emissions must decrease by 49% in 2030, as compared to 1990. Infrastructure can play a role in this. On Thursday May 28, four panel members and around fifty participants discussed the bottlenecks and opportunities of a future infrastructure. Carolien Gehrels, director of European Cities at Arcadis, kicked off the session. She chaired the Taskforce Infrastructure Climate Agreement Industry (TIKI), which issued an advice to Eric Wiebes, the Minister of Economic Affairs and Climate, on May 13. The taskforce focused on six industrial clusters (five regional clusters and a sixth cluster of sectors including, among others, paper and waste processing which is distributed throughout the country) and on hydrogen, electricity, CO2 and heat and steam, which are defined as the four modalities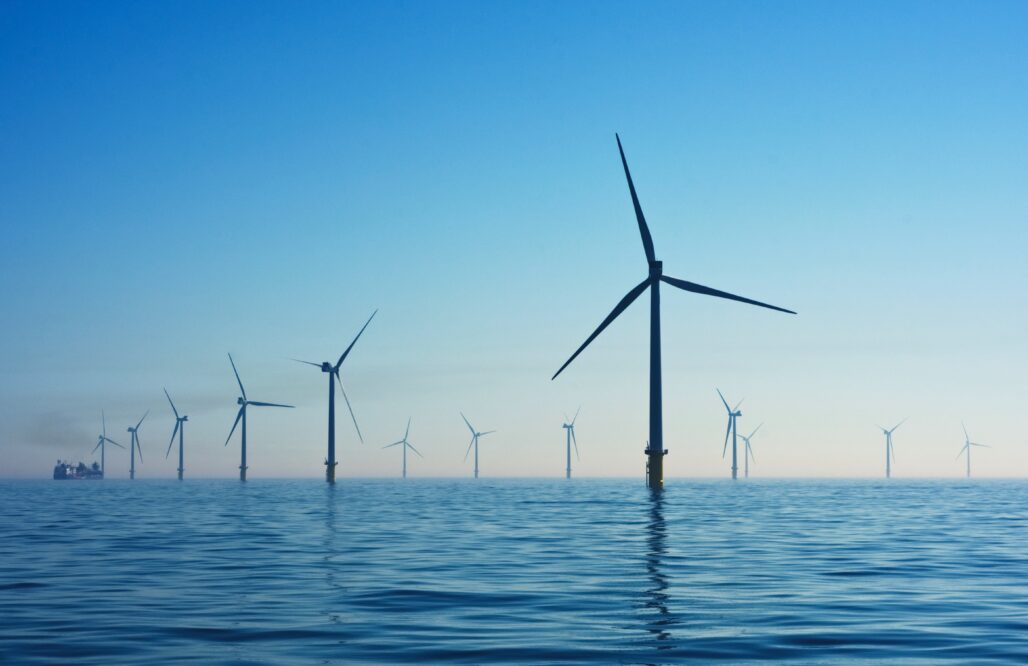 Hydrogen backbone
Gehrels shares the highlights of the advice: 'First of all: build a hydrogen backbone. From an international perspective, it is sensible to strengthen what you're good at. We have a natural gas network, industrial clusters and international connections, enabling us to transport hydrogen molecules relatively cheaply. Furthermore, CO2 capture and storage is the only way forward for the industry to meet climate goals. We are lucky to have many pipelines and empty gas and oil fields. We must therefore start with the flagship projects for CO2 storage Athos (in the North Sea Canal area) and Porthos (in the Port of Rotterdam). Other clusters such as Chemelot in Limburg may follow suit. And finally: we need to use heat and steam. That's a no brainer.'
Logical step
Gasunie is an important player in the development of a hydrogen network. Ulco Vermeulen, director of Participations & Business Development at Gasunie and member of the Executive Board, says that Gasunie is diversified and ready for transporting other 'molecules' such as heat, hydrogen and CO2, in addition to gas. 'We want to play a leading role in this transformation and break through the "chicken-or-egg dilemma". So the infrastructure is already in place when the alternative energy sources emerge.'
Many questions pop up in the chat option, such as: why do we choose hydrogen and does this lead to an exclusion of other energy sources? Tjeerd Jongsma, director of ISPT, indicates that hydrogen is a logical step in making the industry more sustainable. 'It is absolutely a no-regret option. Electricity is perhaps also interesting, because a great savings potential could be achieved. And it is actually a bit unfortunate that hydrogen binds us to the old, heat-driven system, so we may miss innovation opportunities. The transport of hydrogen is possibly cheaper, but the application might not be.' Vermeulen expects the Netherlands and Northwest Europe could be a competitive producer of hydrogen using a pipeline network. 'But in the long run it might be transported by ships around the world and be produced in other countries, just like we have seen in natural gas.'

No insider's party
During the conversation, there is a lot of attention for the cooperation with the national government. According to the taskforce, the government should take the lead, but it should not be an insider's party either, says Gehrels. It is ultimately about bottom-up initiatives from the industry. 'The taskforce has now been decommissioned,' said Gehrels. 'But we have to keep knocking on doors in the Hague and keep this issue at the top of the minister's agenda.'
About this series
During the online event Industry in Gesprek (in Dutch), the Institute for Sustainable Process Technology (ISPT) discusses current topics such as innovation, AI and infrastructure with industry partners. The next edition is focused on the food chain of the future and takes place on Thursday June 25.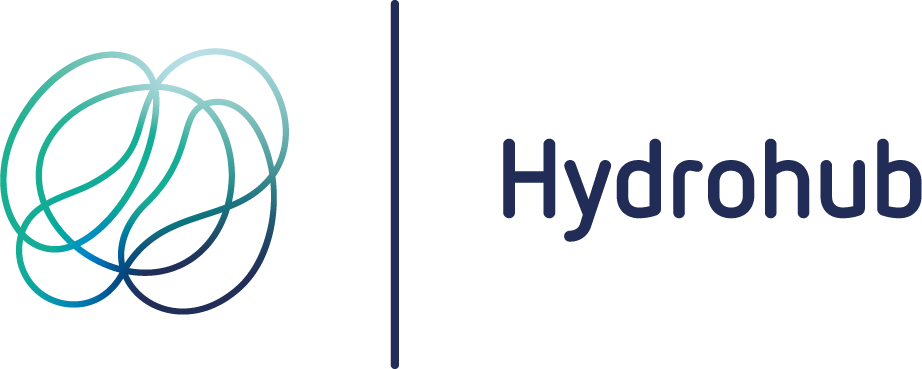 The Hydrohub Innovation Program comprises all ISPT activities in sustainable hydrogen production. It is a mission-oriented program for developing largescale, electrolysis-based production of sustainable and low-cost hydrogen, as a driver for circular industrial chains. The program is managed by the ISPT cluster System Integration and currently revolves around three main projects: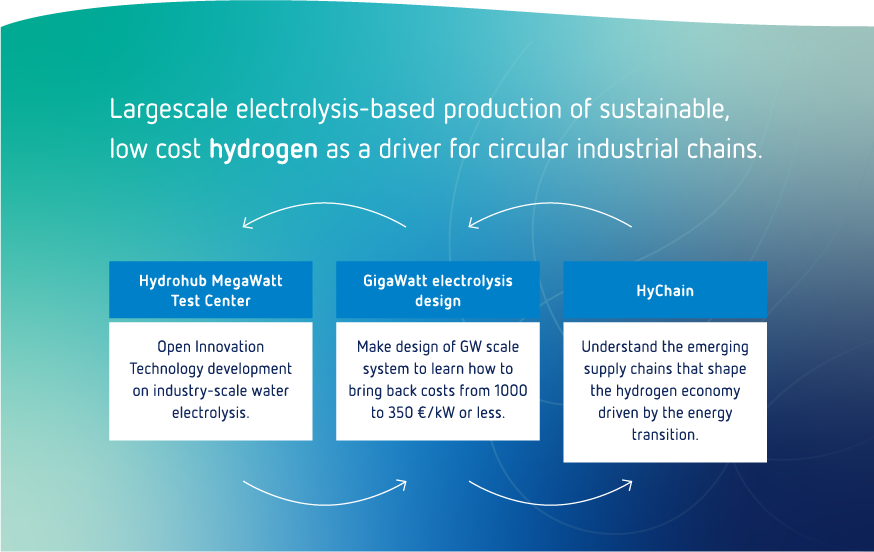 Development of an open-innovation infrastructure for stress testing of water electrolysis technology at an industrially relevant scale.
Conceptual design of a many-electrolyzer system of gigawatt size – the size that bridges large-scale renewable power production in offshore wind parks and industrial-scale use of hydrogen for feedstock and energy purposes.
A series of exploratory studies focused on a strategic understanding of the drivers behind global emergence of hydrogen value chains, covering aspects such as sources of supply, demand, transport, costs, environmental impact and public engagement.
Better performing electrolyzers by improving the manufacturing and the project aims to reduce 25-30% for levelized costs of hydrogen (compared to the state-of-the-art technology) by 2030. 
Join the Hydrohub Innovation Program
The Hydrohub Innovation Program is open for more participants. For more information, use the contact form below to contact Program Director Andreas ten Cate and Program Manager Carol Xiao.
Europe's outstanding gathering of people from the hydrogen field! A single place of exchanges to meet the decision makers, who are users, industrial or service providers.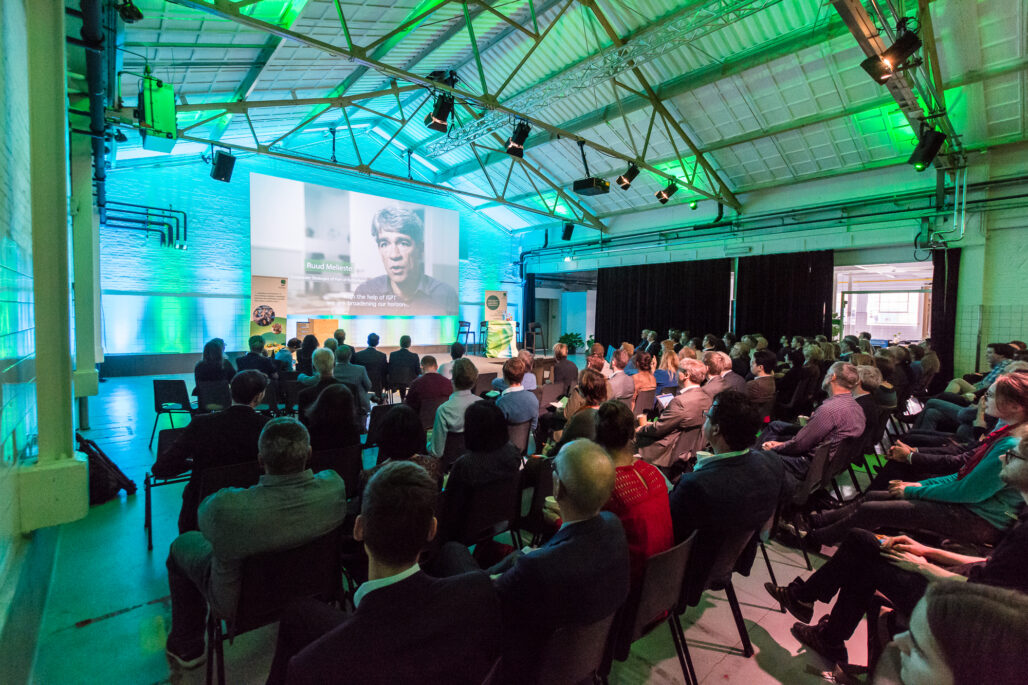 How can we implement a circular industry in all sectors?
The ISPT Conference is the annual gathering of the ISPT network. This year's theme is circularity, a booming term in both industry as well as the public debate. How can we implement the goal of a circular industry in the different sectors, like Food, Paper, Steel, and Chemistry?
After a plenary opening, we invite partners to discuss their ideas and best practices in workshops.
For the full program and registration, check the registration page.
ISPT Conference 2019 – Panel discussion

ISPT Conference 2019 – Questions from the public

ISPT Conference 2019 – Panel discussion

ISPT Conference 2019 – Explaining one of the demo's

ISPT Conference 2019 – VR showcase

ISPT Conference 2019 – Parallel session
Towards sustainable production of hydrogen on an industrial scale
In order to provide the Dutch industry with sustainable hydrogen much needs to be done. Sustainable hydrogen can be generated by means of water electrolysis, utilizing electricity from wind and sun. Bringing that to an industrial level requires a thousandfold scale-up of existing technology. This is in fact the aim of the 'Gigawatt Electrolysis Factory' project that recently kicked-off at the Institute for Sustainable Process Technology.
In the project, a consortium of companies, universities and knowledge institutions paves the way for the design of an industrially relevant electrolysis plant. At the industrial scale, the gigawatt (GW) is the measure of things. Around 2030, wind farms in the Netherlands and the North Sea will produce several dozen GWs of renewable electricity. On the other hand, current industrial plants producing hydrogen from natural gas have a capacity comparable to an electrolysis plant of GW size.
Current hydrogen production in The Netherlands amounts to some 800,000 metric tons per year, with the hydrogen being used in the production of ammonia and fertilizer, in the oil refining sector, and in the chemical industry. To be able to provide the Netherlands with future CO2-free hydrogen, several GW-size electrolysis plants would be needed. Their significance, however, extends beyond the production of sustainable hydrogen for industry. They can also contribute to a future robust infrastructure for sustainable energy in which hydrogen is an energy carrier.
A thousand times larger
It's a huge challenge. At present, industrial installations for the electrolysis of water – the electrolysers – are no larger than a few megawatts. A factory with a capacity of a gigawatt would thus operate a hundred to a thousand such electrolysers. The partners in the Gigawatt Electrolyser project will jointly investigate what it takes to build such an electrolysis plant in the Netherlands around 2025-2030.
The project is coordinated by the Institute for Sustainable Process Technology (ISPT), the Amersfoort based intermediary between industry, SMEs, knowledge institutions and government, focused on the development of innovative process technology. The project is supported by TKI Energy & Industry and partners include Nouryon, Shell, Yara, OCI Nitrogen, Gasunie, DOW Chemical, Ørsted, Frames, ECN part of TNO, Utrecht University and Imperial College London.
The project is part of the ISPT Hydrohub program, aimed at the scaling up of green hydrogen production. This also includes the Hydrohub MW test centre for testing new electrolysis technology on a megawatt scale, and an analysis of the future value chain in hydrogen production (HyChain).
Technical design
The Gigawatt Electrolyser project will identify the key barriers to overcome when the numbers of electrolysis cells (so-called 'stacks') in an integrated factory are hugely increased. With this 'numbering up' it is important that the factory is able to operate in a dynamical fashion. After all, it will operate on electricity from wind or solar parks and will therefore have to cope with a varying electricity supply. It will have to be able to adapt to declining or increasing power supply.
Another important aspect of the gigawatt factory is the production of heat and oxygen which are potentially valuable 'by-products' of the water electrolysis. The technical design of the factory should take into account the capturing and delivery of hydrogen, heat and oxygen in a way that goes hand in hand with the operational strategy of the large-scale facility.
Competitive alternative
The ultimate goal of the project is to achieve an optimal design at minimal cost. With the current state of technology and current market prices, the investment for a GW electrolysis plant would amount to about one billion euros. The partners in the Gigawatt Electrolyser project aim for a design that reduces this amount three- or fourfold. Bringing the cost back to around 350 million euros for a GW electrolysis plant, would give rise to a competitive alternative for the conventional 'fossil' hydrogen technology.
An important project aim is to determine how the cost of electrolysers and components can decrease as a result of the scaling up of the electrolysis technology. This entails a study of the expected learning effects in the manufacturing industry which might be comparable to those that have led to cost reductions in wind and solar energy equipment. The project is expected to stimulate innovation in the field of electrolysis technology, thus creating opportunities for the Dutch manufacturing industry in the production of electrolyser modules and components.
Climate agreements
The ambition of the Gigawatt Electrolyser project goes beyond the drafting of a conceptual design. The next step is to assess how an industrial GW electrolysis plant can be fitted into an industrial environment, and how a specific environment affects the cost of the plant. In the next project phase that is currently under development, case studies will be carried out in collaboration with industry. The focus is on the industrial regions around Vlissingen-Terneuzen-Gent, Rotterdam, Amsterdam, Delfzijl and Geleen. The project is in line with the ambitions and objectives set out in the climate agreements drafted for these regions. Important partners in this next phase of the project include Deltalinqs, Port of Rotterdam, Groningen Seaports, North Sea Port, Port of Amsterdam, the Provinces of Groningen and North and South Holland, Stedin, Smart Delta Resources, USG / Chemelot and Tata Steel.