Wednesday 25 November | 15:00-16:30
The NPS17 Food, Health and Pharma Webinar creates a platform for experts from various sectors and young process technology researchers. The webinar enables discussion about relavant strategies, challenges, opportunities and provides an outlook on the production processes in the Netherlands and worldwide to 'Sustain the future'.

Process technology is poised to play a pivotal role in Sustaining the Future also when it comes to our Health: how will we feed a growing population in a healthy and sustainable way? How will we innovate pharmaceutical production to deliver the promise of personalized medicine? Join the discussion on Health, Food and Pharma in the last webinar of the NPS17 series.
Program NPS17 Food, Health and Pharma Webinar
15.00 – 15.05 | Introduction
The last NPS17 webinar will be moderated by Burak Eral (TU Delft).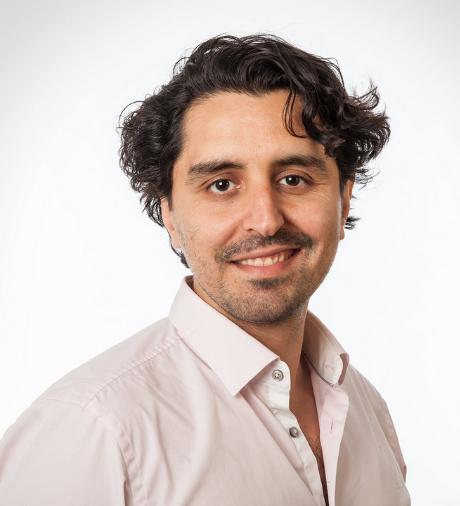 Burak Eral
TU Delft
15.05 – 15.30 | Keynote lecture with Q&A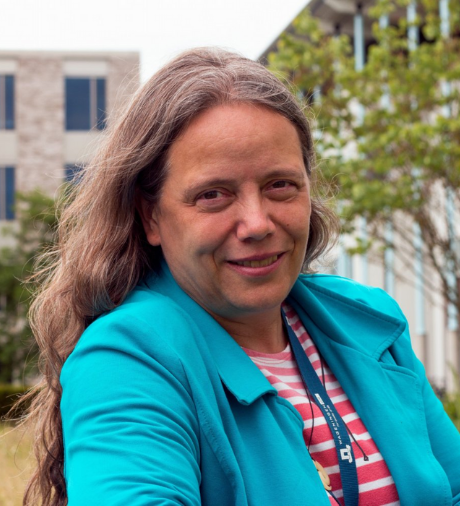 Karin Schroën
Wageningen University & Research
15.30 – 15.55 | Panel discussion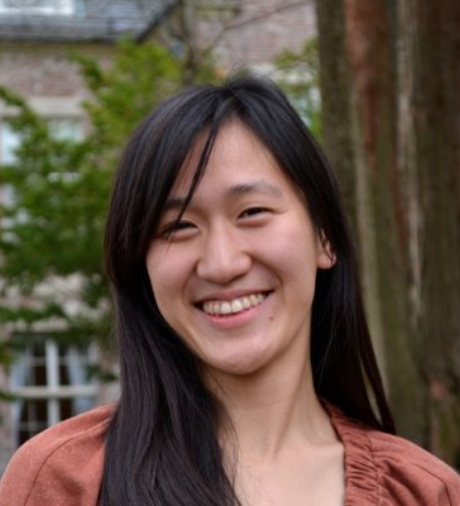 Alina Rwei
TU Delft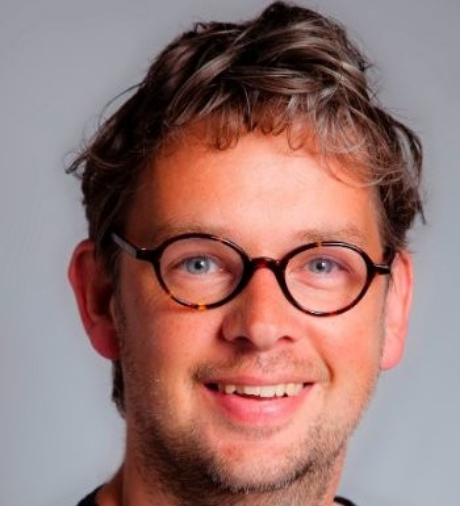 Michiel Meeuse
Unilever
16.00 – 16.30 | Networking
During this optional part of the webinar, the session will be divided into three breakout sessions in which one or more PhDs will present their research. Your expertise is valuable! So stick around, share your thoughts and maybe even your contact details!
Are you a PhD or postdoc and would like to present your research during the networking session? Register here.
During this online event speakers from companies, knowledge institutes and academia will present latest developments & innovations in the area of industrial drying.
Doe mee en ga in gesprek met Meststoffen Nederland over de rol van kunstmest in het veranderende landbouwsysteem.
High-quality nutrients in a nitrogen-closed system
Click here to read this article in Dutch
What does the agri-food chain of the future look like? Elzo de Lange discussed this with Peter Bruinenberg of Avebe and Reggy van der Wielen of FrieslandCampina during the fourth session of the online panel discussion series Industrie in Gesprek. It was a powerful discussion about the main elements of a new agri-food system.
The session kicks off with a video illustrating the development of agriculture from the past decades to the present. It tells us that although the current agricultural system has solved problems, it has also created many, such as depleted soils and increased nitrogen emissions. It is a video that effectively addresses the conflicts of the current agricultural system. As soon as the film ends, the ISPT 'praat plaat' visual is shown, which represents a new vision for the food supply chain of the future. Does the 'praat plaat' visualize an answer to today's problems?
Unused synergy
Peter Bruinenberg thinks it does. He indicates that this visual effectively illustrates modern agriculture that is more diverse than the current system. "The large-scale agriculture as we know it is not sustainable. Arable farming and animal husbandry tend to draw their own plans, while there is a lot of synergy that is not being used. If you approach it in the same way as illustrated in the visual, you will come close to achieve the climate targets. But it is not easy. In addition, this visual also shows: if you don't tackle it together, you have a problem. I think we should take accountability for our future, together".
Reggy Van der Wielen sees opportunities for nature and the environment when he looks at the visual: "At FrieslandCampina we believe in all the good dairy has to offer, but we must balance it and deliver added value to both nature and the environment. The visual also shows the ambition to be climate neutral, not only as industry but as society as well".
Systematic solutions
"The space in the Netherlands is limited, so what are we going to do with it?", reads the first poll that is presented to the public. The majority agrees: we are making the transformation to large-scale, high-quality nutritional ingredients for the world population. Regarding the other option, which a minority has opted for, Bruinenberg is clear: "Local, small-scale organic farming sounds very likeable, but this is not the solution for the system as a whole. I also like to buy locally, but it is really a niche market and I expect it to stay that way, because small-scale agriculture ultimately comes at the expense of efficiency, and also climate efficiency. Moreover, you have to ask yourself whether a farmer still has the opportunity to get the same price for small-scale food."
Reggy van der Wielen mainly sees opportunities in dairy as a high-quality nutrient. "Take it to an deserted island, because it contains everything from B12 to calcium and proteins. But while doing so, you are dragging a lot of water as well. It is therefore important to concentrate dairy and its nutrients, for example by drying them. But that is an energy-intensive process, so it is important to get it from sustainable energy sources." Jongsma adds that as an "former dairy person" (at FrieslandCampina) he also sees many opportunities in vegetable proteins which contain loads of high-quality nutrients. According to Jongsma, we should focus on high-quality products for human food, which is an interplay between animal and vegetable proteins. "An integral look at residual processing is essential for this. Take for example biomass and hydrogen: that is an interesting combination with a lot of potential ".
Nitrogen-closed system
"But what about nitrogen and what does it mean to have a 'nitrogen-closed system'?", asks Elzo de Lange, referring to the ISPT visual. After all, cows always graze and excrete manure. Tjeerd Jongsma indicates that the nitrogen issue is in fact a control issue. "I don't think it's right that we instruct farmers to produce a lot of milk and be good for their cows, but at the same time we hook them up with the manure. You should offer an industrial solution for the manure instead. If we could manage to get a grip on all those nitrogen flows, we should be able to find that balance. Take Gasunie, for example: they are currently active with large-scale gasification installations and could collect manure and convert it into methane. In order to establish a nitrogen-closed system, we should ensure that the nitrogen is not being released into the atmosphere."
Reinier Gerrits of Meststoffen Nederland, who is in the audience, adds that producing reactive nitrogen is ultimately also an energy issue. "It is obvious that it can and must be more sustainable, such as sustainable ammonia production from renewable energy or from biogas. The current issues are environmental pollution from ammonia emissions into the atmosphere and nitrate leaching in groundwater. Reducing those losses is crucial. Manure also plays an important role. We should not be afraid to add nutrients back to the soil, but we must ensure that they remain within environmental standards and are produced in an energy-efficient manner".
Transformation
Nevertheless, for Jongsma it is time for an agricultural transformation in which the Netherlands should take the role of frontrunner when it comes to become a global supplier of high-quality nutrients. "We need to focus on utilizing all nutrients throughout the chain, with minimal processing. Nutrients appear to do their job better in the body when minimally processed. You have to start milder to keep the micronutrients that we need in the end product. It is very difficult to apply this worldwide, but the Netherlands certainly has the knowledge and skills to do this".
The Institute for Sustainable Process Technology (ISPT) is committed to developing knowledge and technology and stimulating innovation that enables a sustainable food supply chain in which high-quality nutrients are central. Read more here.
About this series
During the Industrie in Gesprek online event series, the Institute for Sustainable Process Technology (ISPT) discusses current topics such as innovation, AI and infrastructure with industry partners. The next edition is about knowledge development in the Dutch process industry and takes place on Thursday 9 July.
De agrofoodketen van de toekomst
Donderdag 25 juni – 15u00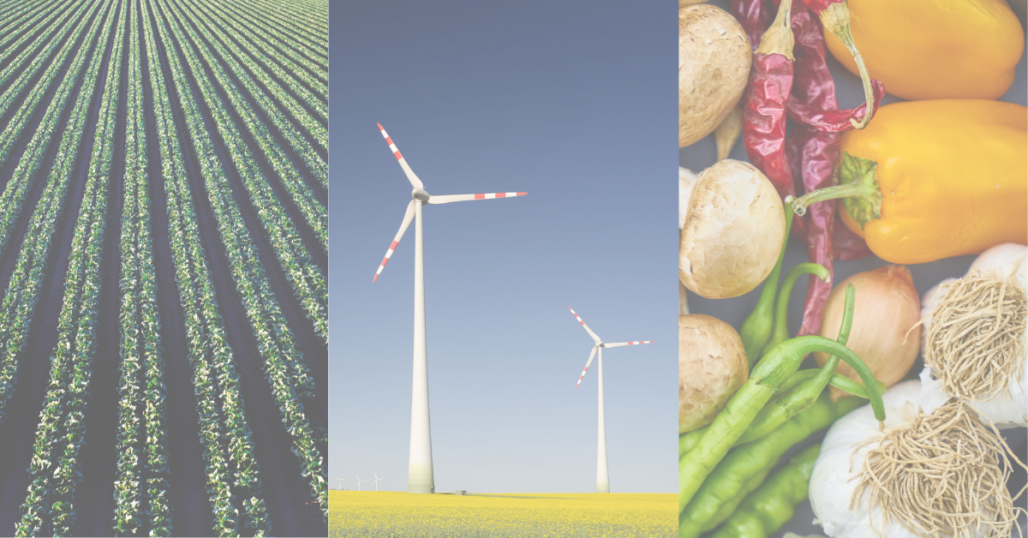 Wat is de rol van Nederland in de agrofoodketen van de toekomst?
In de landbouw draait het nu nog om kwantiteit, niet kwaliteit. De sector vraagt veel van onze resources in de vorm van energie, water en ruimte. Stikstof belast het natuurlijke systeem verder, in de verwerking gaan veel nutriënten verloren en er is – vooral aan het einde van de keten – veel verspilling.
Tegelijk is er in Nederland een zeer grote kennis en kunde aanwezig en slaan partijen door de keten heen – agrofood, chemische industrie én energiesector – de handen in elkaar om te komen tot een natuur-inclusieve en emmissie-vrije landbouw. Maar wat betekent dit? Kan Nederland wereldwijde leverancier van hoogwaardige nutriënten zijn? Is intensieve landbouw te combineren met het in stand houden van de natuur? Wat is de rol van groene chemie in stikstofreductie?
Sluit donderdag 25 juni aan voor een perspectief op de toekomst van de voedselketen en de rol van Nederland daarin. Registreer je gratis.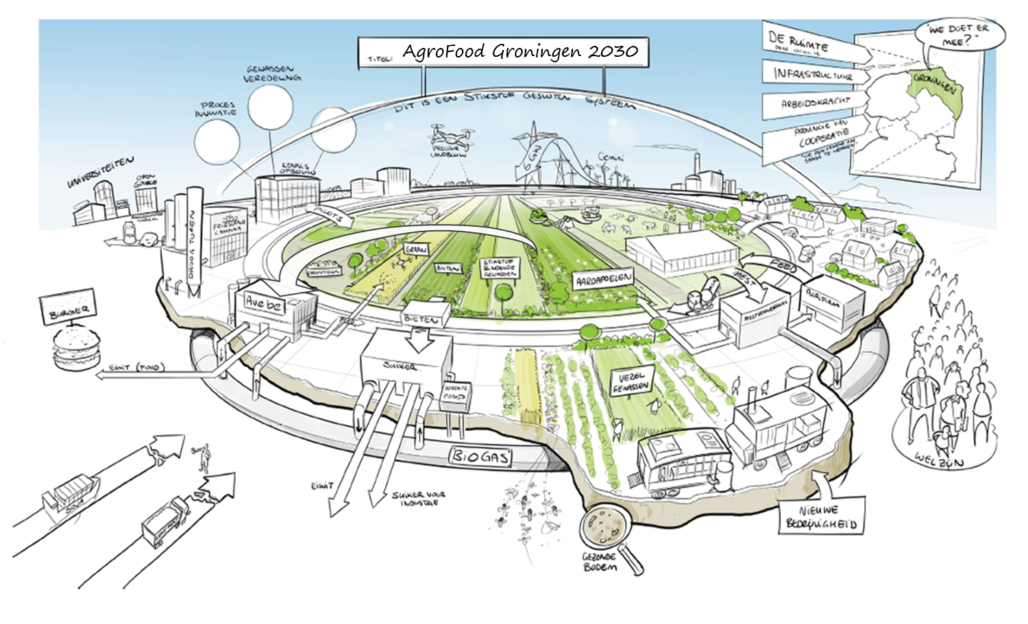 Moderator
Elzo de Lange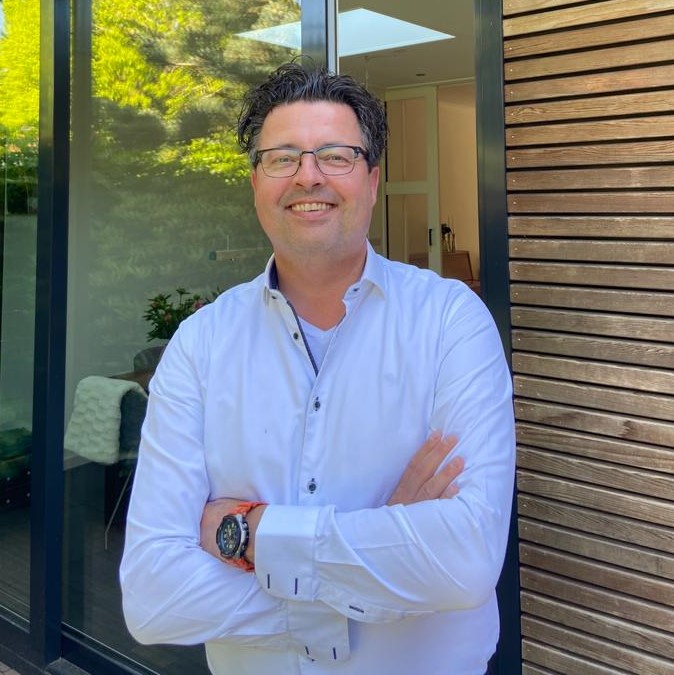 Dat Elzo "Kwartiermaker" als functietitel hanteert is helemaal terecht: hij praat, hij verbindt en hij zorgt dat ideeën en plannen werkelijkheid worden. Met zijn bedrijf EmpowerMi, werkt hij aan dé projecten waarmee de industrie verduurzaamt; of het nu gaat om het produceren van bio-kerosine, grootschalige waterstofproductie of CCU. Begin dit jaar was hij nog projectleider van de Sustainable Industry Challenge. Verder is hij mede-eigenaar van Albatrozz, een start-up in de windenergie. Elzo heeft een brede kennis van de uitdagingen waar we voor staan in het verduurzamen van de industrie. Met Elzo weten we: dit wordt een levendig gesprek!
Panelleden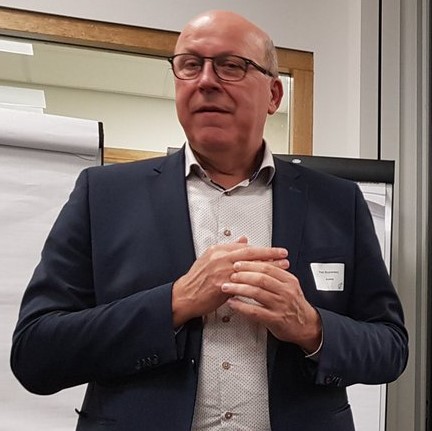 Peter Bruinenberg
Avebe
Public Affairs
Tjeerd Jongsma
Institute for Sustainable Process Technology
Director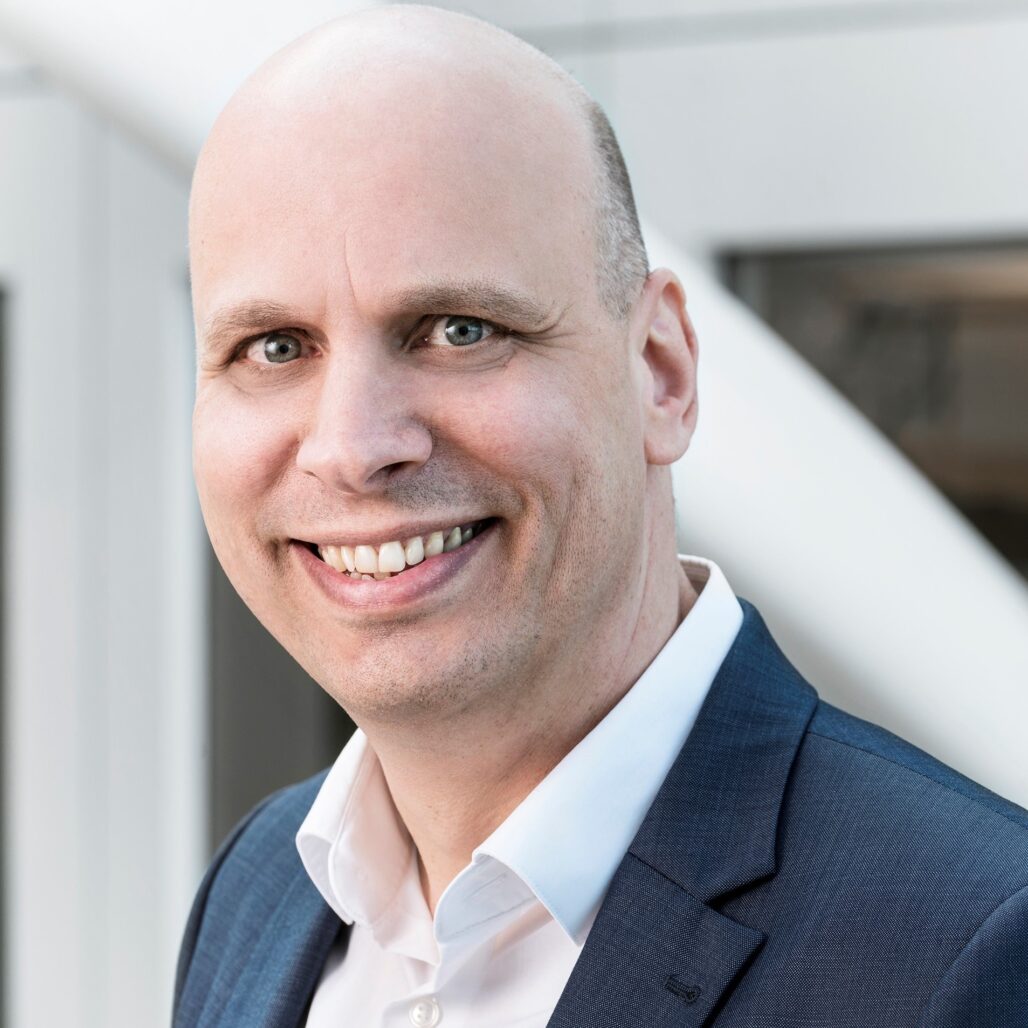 Reggy van der Wielen
FrieslandCampina Innovation Centre
Director Research & Technology
To feed the growing world population without placing an untenable burden on our environment, we need to redesign our food industry in a sustainable way, with new process technologies that help us maximize nutritional values, and minimize waste in the food chain. A huge task that no sole company can easily undertake on its own. That is why the Institute for Sustainable Process Technology (ISPT) unites parties from both the food industry, as well as from universities and other industries, to tackle this task together.
Drying and dewatering
There are several processes in the food industry where more sustainability can be established, which are each being addressed in different clusters at ISPT. The cluster Drying and Dewatering focusses on one of the most important process steps in the food industry, as all kinds of products require drying: from vegetables and dairy products to paper and sewage.
Peter de Jong, ISPT's expert on food and agriculture, clarifies why. 'The extraction of water prolongs the food's shelf life. It also makes many food products easier to transport because turning something into a powder reduces its volume. Each of these benefits are very important to the food industry. At the same time, drying and dewatering is thé most energy intensive process in the food industry, so improving our drying and dewatering technologies will have an enormous effect on sustainability.'
The food industry applies various drying methods. There is convective drying for solids and conductive drying for liquids. Both are thermal drying methods, convective through direct contact between the solid material and the heat source, and conductive through the indirect contact of heat being transferred to fluids. But the technique that De Jong considers the most promising, does not involve heat – and is therefore less energy intensive.
'Freeze drying,' says De Jong. 'When you do this properly it is a very effective way to separate proteins and other nutrients from the frozen water. So this really is a technology wherein a joint investment is being made.'
Creating breakthrough technologies
ISPT's cluster for Drying and Dewatering includes partners from different fields and industries such as, among others, international dairy company FrieslandCampina, chemical giant DSM, global food company Danone, and the universities of Eindhoven and Wageningen. De Jong explains how the cluster operates.
'Our partners gather to exchange ideas on what we want to achieve. Such as: how can we extract water with, for instance, 30 percent less energy, without impairing the functional qualities of the food products? Which topics do we need to address, which technologies can be improved, and are there new technologies being developed at universities that we can implement?'
Margrethe Jonkman, corporate director at FrieslandCampina, is very pleased with the cluster. 'Reducing energy use in our production processes is one of FrieslandCampina's main priorities and ISPT specializes in such a sustainable process technology. They connect us with universities and international top scientists on the one hand, and on the other hand with colleagues from the food industry – but also other industries. I firmly believe that any breakthrough technology requires a combination of different viewpoints from various disciplines. No company can do that on its own. So in order to solve major sustainability problems we need to invest collectively. ISPT is a crucial partner in this regard, because they shape the cooperation. They know how to bring the right parties together.'
The Sustainability Development Goals
'Sustainability is a really broad theme in the food industry,' Jonkman continues. 'To establish a sustainable society by 2030, there are seventeen UN Sustainability Development Goals, drawn up by governments, the industry and NGOs. The SDGs range from Gender Equality to No Poverty, but of those seventeen there are five in which the food industry can play a crucial role and Clean Energy is one of those. Together with ISPT, we study that SDG in particular. At what points we can reduce our energy use in the whole production process, from the moment the milk arrives in the factory? Do we use fossil or renewable energy? Can we improve the design of the dryer? Or should we take different kinds of drying processes in consideration, like extracting water with a high capacity membrane system?'
But energy reduction in the factory is not FrieslandCampina's only concern. To achieve the other SDGs wherein the food industry plays an important part, they also pay a lot of attention to packaging and sustainability at the farm, like carbon footprint reduction, biodiversity, and landscape and nature preservation.
'We are not a packaging manufacturer, nor a waste recycling company,' Jonkman elaborates, 'which is why we collaborate closely with our suppliers. Dairy requires packaging from compositive materials: plastic, but also – mainly – cardboard, usually provided with a thin aluminium or plastic layer to keep it from leaking. It needs to be practical for daily use by the consumer, but we also need to consider its impact on our environment. What can we do to close the loop? Especially concerning the return of package materials, because in a lot of places outside the Netherlands that isn't possible yet.'
Mild fractionation for food
Where in the Drying and Dewatering cluster the focus is on energy reduction, the cluster Mild fractionation for food works on closing the nutrient cycle. Fractionation refers to the extraction of valuable components like proteins and other fractions from residual flows, beet leaf and grain waste for instance. Mild refers to the way it is processed.
Food commodities processed with mild fractionation may be less pure, but they are often healthier than food that is intensively processed. De Jong: 'If you want to use everything without throwing anything away, you need to take a careful look at the raw materials. And then you start to explore what can be made from its residual flows. That doesn't mean that every by-product will lead to a new food product, but it can result in a new ingredient. There is an extensive network of raw materials available, from potatoes and sugar beets to milk. What kind of products can we make out of its residuals and what kind of process routes are required for those products? It needs to be a process that is both functional and cost-effective, as well as sustainable.'
De Jong mentions several possible solutions, like high capacity membrane systems (filter systems that are less prone to pollution) and industrial chromatography, 'in which we inject a sample in a small tube filled with a substance that can separate molecules. We can do this based upon size, in which case the tube is filled with something that lets the small molecules pass first. We do this with large proteins and polymers for instance, that stay behind in the tube. Or we can do it based upon charge, in which case the tube is filled with something that separates negatively charged molecules from positively charged molecules. This method will work with any charged molecule, including large proteins, small nucleotides like some sugar molecules, and amino acids. But we usually apply chromatography solely for analysis in a laboratory, to apply it industrially requires a considerable scaling up to large volume flows. We are really working on that.'
Maximizing nutrient density
The dairy industry does not have any residual flows, according to Jonkman. 'Milk is such a great starting point,' she exclaims enthusiastically. 'We use everything of it. Dairy is one of nature's richest products because it contains so many nutrients: proteins, vitamins, minerals, fats. That is why we call milk nutrient dense. At FrieslandCampina we try to optimize those nutritional values as much as we can, with as little processing as possible, to preserve the original characteristics of our dairy. Milk always requires a certain amount of heating for microbiological safety and a longer shelf life. Some products thicken when they are heated, making the nutritional value even more concentrated. But with too much heating a dairy product can often become difficult to digest, which is why we prefer minimal processing.'
Consumer panels and SME
Both Jonkman and De Jong advocate cross-sectoral cooperation, and they both mention two more partners they prefer to involve. 'At FrieslandCampina we want to add value for the consumer,' says Jonkman, 'so we work with consumer panels for new concepts and new developments. We involve them in different stages of the production process, for example with new flavors, but also in matters of sustainability. This way we learn what our consumers find important, like biodiversity and cows at pasture instead of in the barn.'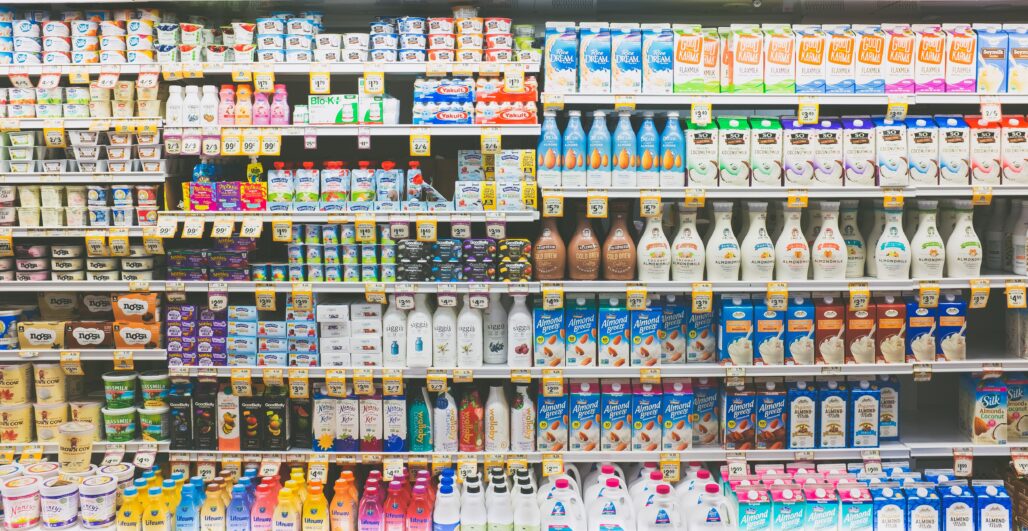 De Jong strongly supports collaboration with small and medium-sized enterprises (SMEs). 'At ISPT we specifically look for those connections, because innovation frequently originates from SMEs. Large companies are often less agile because of their scale. SMEs cannot compete with them on the price, so they are usually more focused on developing new technologies. That is why ISPT hosts meetings where SMEs can present their innovations. If these technologies prove to be of interest to the whole sector they can be tested further with funding and support from the other parties participating in the cluster.'
The right partners
Redesigning our food industry to a fully sustainable system where nothing goes to waste, but that still produces wholesome food with a maximum nutritional value, remains an immense challenge that cannot be solved by one party alone. However, there are ample innovative technologies available or being developed in and around the food industry. And making real progress is more often than not just a matter of bringing the right partners together, which is why ISPT has initiated several clusters like their cluster for Drying and Dewatering, to benefit all participants in those clusters.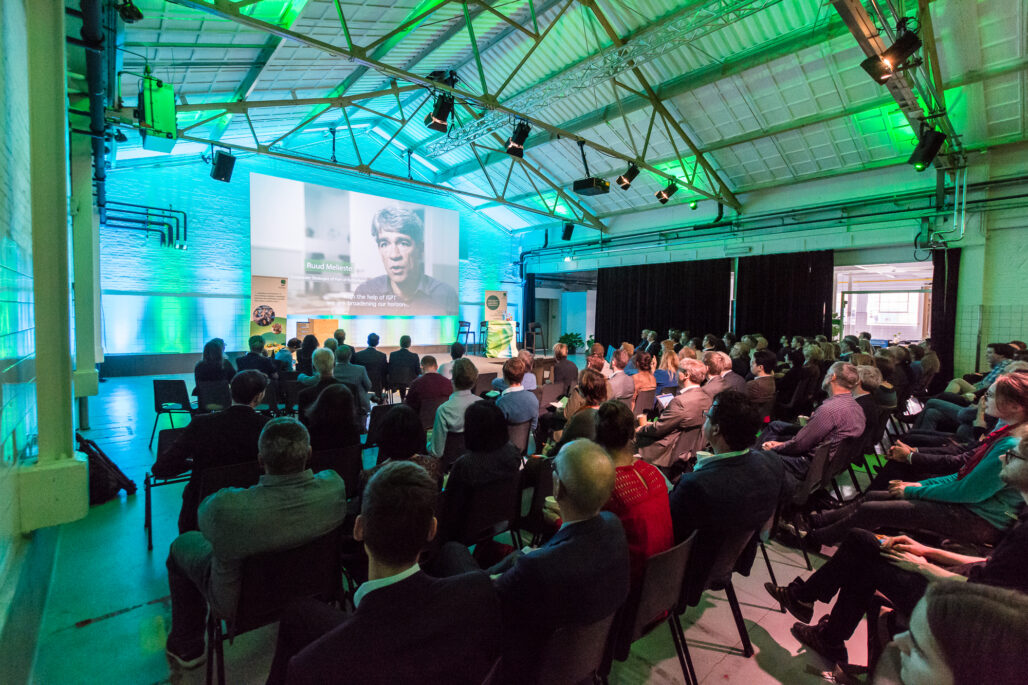 How can we implement a circular industry in all sectors?
The ISPT Conference is the annual gathering of the ISPT network. This year's theme is circularity, a booming term in both industry as well as the public debate. How can we implement the goal of a circular industry in the different sectors, like Food, Paper, Steel, and Chemistry?
After a plenary opening, we invite partners to discuss their ideas and best practices in workshops.
For the full program and registration, check the registration page.
ISPT Conference 2019 – Panel discussion

ISPT Conference 2019 – Questions from the public

ISPT Conference 2019 – Panel discussion

ISPT Conference 2019 – Explaining one of the demo's

ISPT Conference 2019 – VR showcase

ISPT Conference 2019 – Parallel session
Energy Efficient Milky Sprays help drying milk products using less energy
To meet the goals of the Dutch climate agreement the industry will need to greatly reduce their greenhouse emissions. One way of doing this is by reducing the energy requirements for the different industrial processes. Of these processes, the drying process is especially energy intensive. A method that is often used in the food industry is spray-drying. This is a method where the fluid is sprayed through hot air in order for it to dry. It is used to turn, for example, liquid milk products into functional powders. By developing a fundamental understanding of the complex fluid dynamics inside the nozzle as well as in the liquid sheet breakup, the EEMS project aims to formulate recommendations for design and operational principles to optimise the spray drying process. "EEMS", that stands for Energy Efficient Milky Sprays, is a collaboration of the Institute for Sustainable Process Technology, Friesland Campina, Danone/Nutricia, DSM and TU/e. Together they will study the effects of high solids content and of the main constituent components of model liquids on atomization efficiency of the nozzle. Ultimately this will lead to recommendations for design and operational principles to optimise the spray drying process.
Understanding non-Newtonian flowing fluids to maximise efficiency
When drying, for example milk, a liquid with typically 50% solids content (with the absolute level highly depending on composition) is first atomized in a high pressure atomizer and then dried under the influence of hot air. The internal liquid flow in a high pressure swirl nozzle largely influences the liquid sheet breakup and it therefore determines the droplet size distribution. This in turn determines the spray drying's efficiency and the product quality. Liquids that contain high solid contents are typically highly viscous and depending on their composition they can exhibit what is referred to as a 'non-Newtonian flow behaviour'. This means that the fluid does not follow Newton's law of viscosity that states that there is a constant viscosity independent of stress. A non-Newtonian behaving fluid can, when under force, change to either more liquid or more solid.
Optimising industrial energy use by understanding drying mechanics
Currently the level of understanding of the non-Newtonian flowing of liquids is not yet sufficient to allow for a higher solids loading. It does have the potential to lead to a 20% energy reduction, because more of the liquid can be evaporated if this behaviour is better understood and a more efficient evaporator can be constructed. Understanding drying mechanics on this very fundamental level offers real and potentially profitable solutions for the industry. Because drying is a process that is used throughout the food industry but also in many other industries this understanding and the applications of it could have a far reaching effect in the optimisation of industrial processes over many different sectors.
Are you looking for a career in spray drying? Eindhoven University of Technology is currently looking for a PhD student in the field of advanced experiments in spray drying. Check the vacancy here.
The members of the EEMS project: