The year is almost over. It was an unusual year in which we learned that our capabilities are beyond what we ever thought.
We can simultaniously work from home, teach our children and maintain contact with our network. Admittedly, it was not easy. But it has made us realize that we are capable of more than we sometimes think.
Due to this strange time, digitization has accelerated. We started with online meetings, and shortly afterwards we initiated the online panel discussion Industrie in Gesprek. Little did we know at the time that we would be hosting many more major events later this year – all fully online.
The annual ISPT Conference, the GigaWatt webinar and the NPS17 webinar series are a few examples of how we have been able to connect with you, our network. We really enjoyed that and we want to thank you for your involvement. We hope to continue this contact in 2021 and hopefully soon there will be opportunities to see each other in person once again.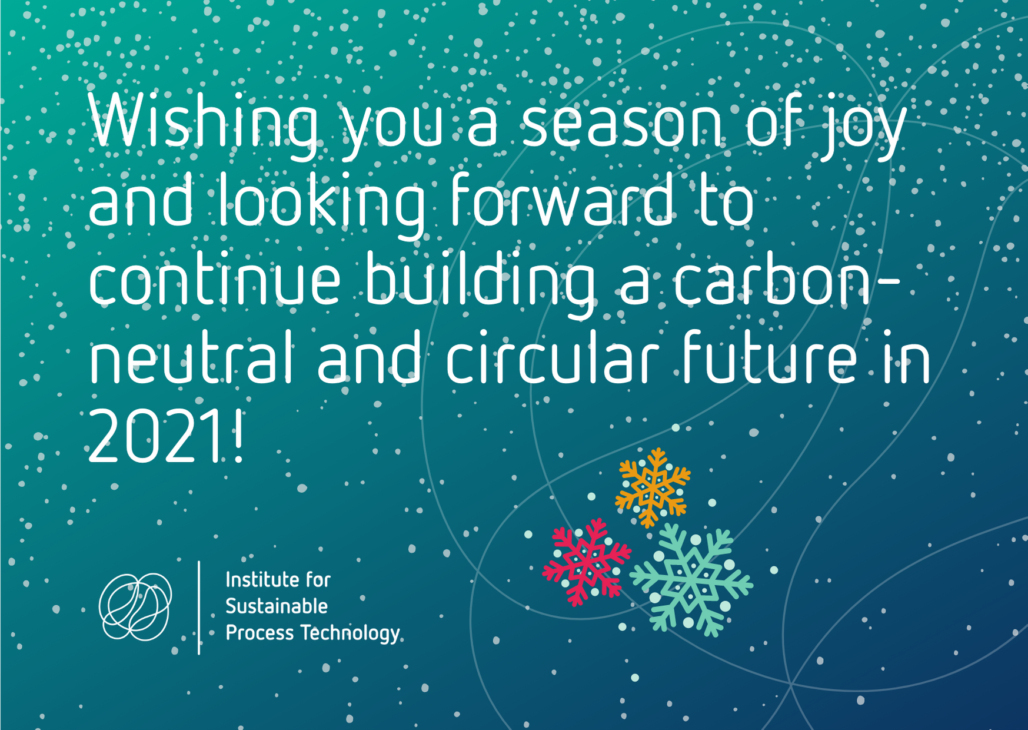 On Wednesday November 11, 2020 the NPS17 Webinar on Circularity was being held. It was the second one in a series of four webinars on the over-arching theme 'Sustaining the Future', organized by the TU Delft with support from ISPT to compensate for the physical event, that was postponed to 2021 due to Covid-19.
Moderator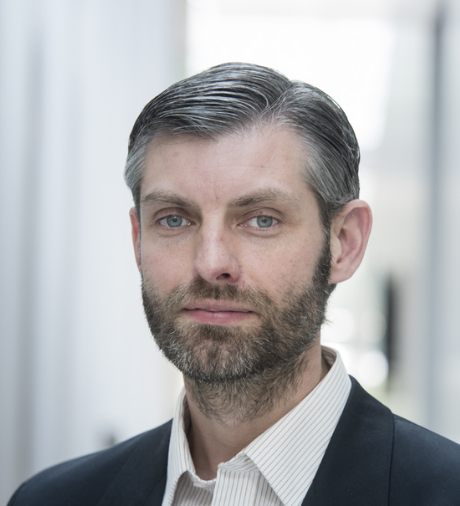 Kees Roest
KWR, ISPT
Keynote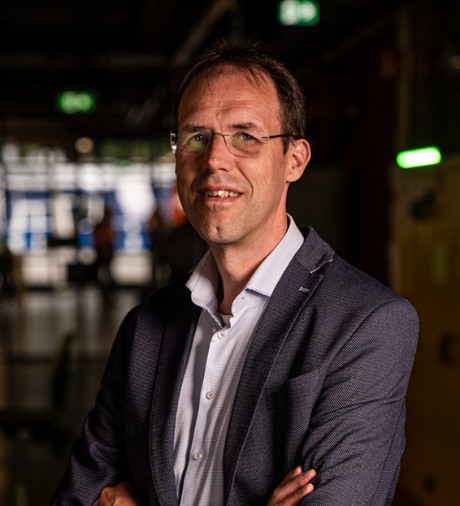 Wim Brilman
University of Twente
Circularity is a familiar concept in nature that has evolved into a guiding principle for society and industry. The webinar on circularity is moderated by ISPT's Kees Roest and the keynote speaker is professor Wim Brilman from the University of Twente.
Drivers
When do we call something circular? According to Brilman circularity is about how we sustainably use and re-use the planet's resources without compromising the biosphere. He thinks that there are two drivers for circularity, scarcity in the economy and climate change, 'and the first prerequisite is data collection. Data that is not only accurate, but also up-to-date.'
Not all industries will be able to adapt easily to renewable resources. 'In construction much can be done with biobased and recycled material, but for others we need to design for recycling. We also need to change from ore mining to urban mining.' Consumer behavior is crucial, but there are other vital aspects, 'like avoiding mixed waste, especially metals, that are very difficult to separate. That is why we need to design for more concentrated waste streams. Still, there are large differences, even within Europe, so you have to make a decision on the geographical level you want to realize your recycling system on.'
There are also huge differences in the various materials. Iron and steel, paper and glass all have a high recycling percentage, whereas plastics (19%) and indium (9%) still have large potential for gain. 'In Europe we reduced our plastic use, but worldwide the plastic production is still growing. Challenges are the collection, the sorting of mixed plastic waste, impurities, too many non-plastics or wrong plastics, because the technologies aren't good enough yet to process that.'
Direct air capture
And then there is our carbon production. Brilman's view is clear: 'We don't need all the carbon we are currently emitting, and to get away from that system we need to remove fossils from the energy mix, and store any excess carbon that we do produce.' Europe is doing well in that area, but to close the carbon cycle we need negative emissions.'
Brilman's main area of expertise, direct air capture, 'is a very intense way of harvesting carbon from the atmosphere, that also has a many other recycling applications, like greenhouses wherein direct air capture can replace fossil energy completely, or to ease the Dutch energy transition by replacing natural gas with synthetic gas.' His main question: can direct air capture solve the climate change issue? 'To capture all carbon emissions we will need an installation ten times as long as the Chinese Wall,' he says. 'We can also achieve a lot by reducing our energy use, but nevertheless, it's not impossible. A prerequisite is that all carbon dioxide must be stored.'
Panel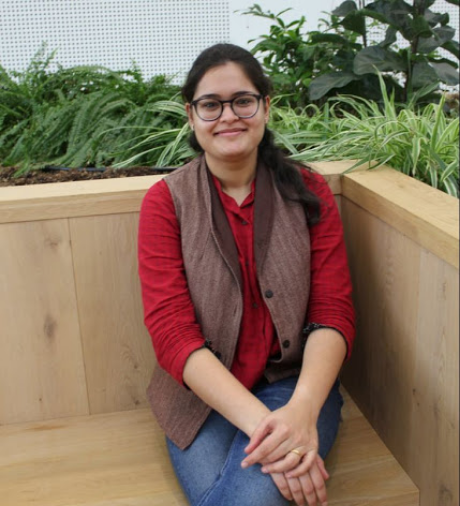 Divya Bohra
TU Delft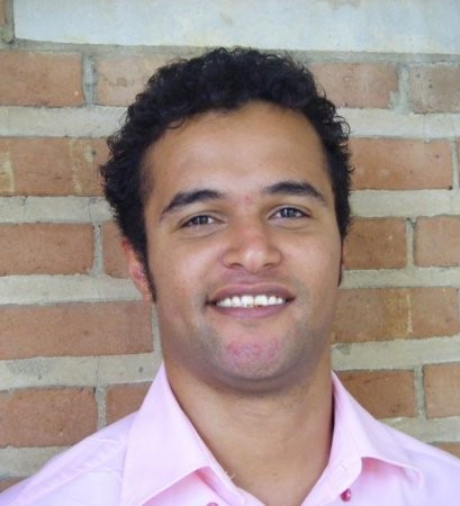 Natnael Behabtu
DuPont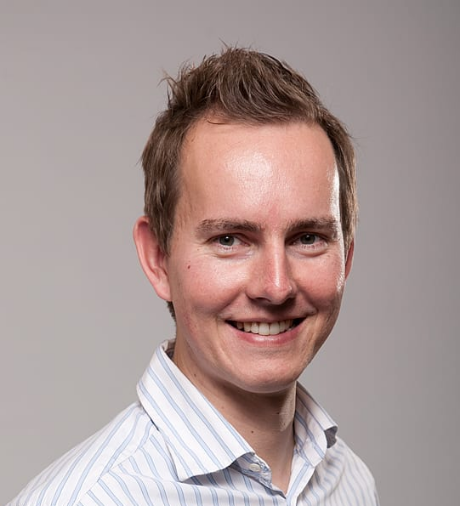 Chris Slootweg
University of Amsterdam
Panel discussion
Brilman joins the panel with Chris Slootweg (University of Amsterdam), Divya Bohra (TU Delft) and Natnael Behabtu (DuPont). They will discuss three multiple choice questions, starting with what is most important for circularity. Possible answers are biobased materials, designing reusable products, (plastic) material recycling, carbon capture and utilisation, and minimizing the use of scarce materials.
The audience chooses designing reusable products. Bohra agrees, but she also believes that not emitting carbon is even more important. Slootweg thinks that not emitting carbon is quite difficult as a society, instead he would choose a full synergy between designing reusable products and recycling of materials. Attendee Andreas ten Cate also likes to add another answer: sufficient renewable energy, 'because recycling takes a lot of energy. And we can only apply the solutions at large scale if we can power them.'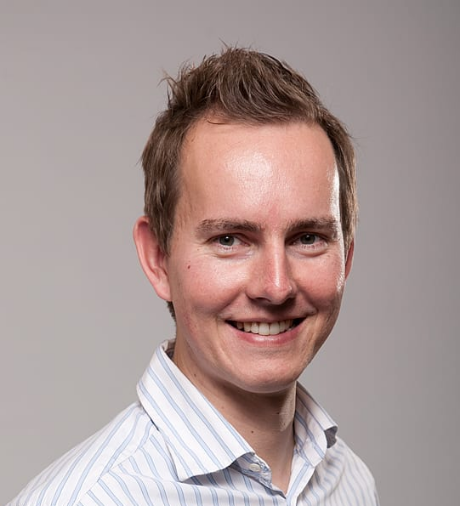 "We need to add value, then the customer will return it".


Chris Slootweg, University of Amsterdam
The second question concerns the main issue that we have to overcome in the re-use of materials. Behabtu wonders if we need to be circular in everything, because the free market hampers such an effort so much. Slootweg says that we need to be as circular as possible, 'definitely to solve global waste issues connected to carbon, and nutrient imbalances.' Attendee Onno Kramer says that we also have to look beyond industrial solutions, such as looking at how citizens behave. 'I like all answers, but it's an issue of mentality. We can see it with covid as well, it's really hard to change from a linear to a circular economy.' Moderator Roest agrees that a combination of solutions is needed. Attendee Kroeze thinks it starts with setting rules, like with bottle deposits. Slootweg answers that we need to add value, 'then the customer will return it.' Bohra pleads for an integrated recycling system.
The final question is the big one: how does a future circular economy look like? Will we have learned everything from nature? Are all stages considered in R&D projects? Do we have full transparency on the composition and recyclability of products? Is a different appearance of recycled products is fully accepted in society? Or will production meet demand, instead of driving demand? Attendee Arjen van Nieuwenhuijzen thinks we need more data to achieve any circular future. Brilman agrees, 'data will show us the right pathways, and like with the other questions we will need a combination of several answers.' He also stresses the importance of bioplastics, 'because of the accumulation of micro plastics.' Attendee Joe Zaher thinks that aiming to learn everything is too optimistic, but that bio-inspiration will guide us to learning more from nature. 'And nature does most of the things very efficiently.'
The webinar is followed by a networking session and a presentation by Nazila Yaghini (TU/ Eindhoven) on mechanical recycling of plastics. It sparks a lively discussion on where the main responsibility lies: with the consumer or the producers, 'who should just roll out the technology that is needed,' concludes Slootweg.
Watch the full webinar here
In de transitie naar een circulaire economie staan we op een kantelpunt. Om tot een doorbraak te komen moeten we nu doorpakken om deze kansen volledig te benutten en te zorgen dat de circulaire economie, dé economie gaat worden.
The ACHEMA World Forum for the Process Industries is the driving force and groundbreaker for the international process industries and their suppliers.
In an inclusive online workshop organized by the RiConfigure initiative, researchers, innovation policy makers and practitioners co-created a second policy brief on how appropriate collaborative structures can be established.
Quadruple Helix Innovation
Quadruple Helix Innovation promotes cooperation of actors from the public sector, academia and research, industry and business, as well as civil society. There is little knowledge about the drivers and barriers for these collaborative models in innovation practice.
The RiConfigure project empirically investigates cross-sector and its Quadruple Helix Innovation (QHI) cases, across Europe and South America, and aims at experimenting with new research and innovation constellations in a Social Lab process.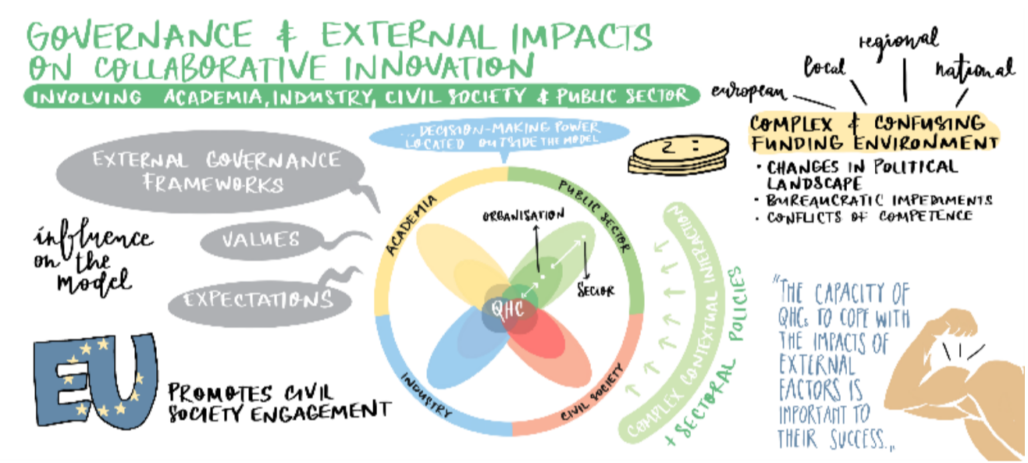 Co-creation process
The second policy brief is based on an online co-creation process, the Dialogue Days, held in early July 2020 on an online platform including more than 60 practitioners and policy makers to discuss issues of building appropriate collaborative structures, engaging civil society and QHI governance.
The online event was designed taking into consideration responsible online research and innovation (RoRI) principles. Participants co-created the input for this policy brief using interactive online tools such as Slack, Miro and Zoom. In a final round table experts from all four helices linked QHI with the current COVID-19 crisis.
Recommendations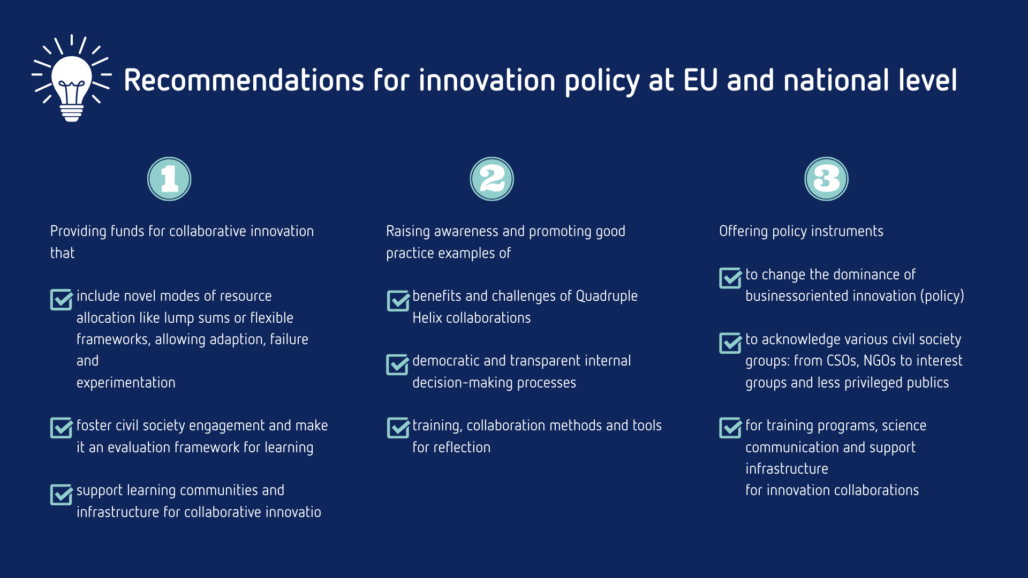 Read the full policy brief here.
ISPT Conference 2020 session on industrial processes and societal ecosystems
What is the role of the industry in the current society under transition? Enabler, innovator, driver of transition, source of the problem or solution to the problem?
Carolien Gehrels was clear on this one: 'Let's not forget that the Dutch industry is the engine of our economy. We have strong captains of industry who are very aware of their responsibilities to create a more sustainable industry. Industry is part of the solution, not the problem and we can share good examples of that.'
System integration is key
Andreas ten Cate, Program Director System Integration at ISPT, agreed: 'We need to comprehend what the industry means for society, what it actually takes to make things, and how to do that in a sustainable way.' According to Ten Cate system integration is the key to everything. 'The start of everything is a transition of power supply. For that industry will benefit from decision support tools to gain insight in the impact of their decisions, on their own company, on the region, on the country and even globally.'
The role of data
To provide such tools, data are needed. Frans van den Akker, ISPT Program Director Industry 4.0, Social Acceptance and PTTP, added: 'In the new infrastructure for a sustainable industry a data infrastructure should be included. Data enable us to integrate systems. And we need to use new data to base the new world upon.'
According to Gehrels the most important step to take – before the Dutch elections in March 2021 – is to make a list of no regrets with 10 decisions to be made by governments. For example: more room for technical engineering students at universities. Ten Cate stressed the importance of trial and error. 'Industry needs room for experimentation, to try things. The government should make this possible by regulations and financing.' Experimentation and sharing knowledge is already happening in learning communities. Van den Akker: 'For this transition we need well educated people and we need to learn together.'
With the Dutch National Growth Fund, a large fund is (finally) available again for knowledge development, innovation and infrastructure. This offers great opportunities for green hydrogen and chemistry, but a thorough approach with attention to leadership and focus is crucial.
Click here to read this article in Dutch.
On Thursday, October 15, three panel members, led by Frans Nauta, the founder of Climate Launchpad, and more than 50 participants talked to each other during the online event Industry in Conversation, which ISPT organized. This time the National Growth Fund was the central topic. This fund, also known as the 'Wopke-Wiebesfonds', was launched during 'Prinsjesdag' last September. 20 billion euros will be available over the next five years. An independent committee will assess the proposals. The most important criterion is that the submitted projects must contribute to the Dutch GNP. Who will take on the challenge? And how are we going to make this a success?
ICES-KIS
The National Growth Fund brings back memories of ICES-KIS, says Nauta. 'This money came from natural gas revenues and was mainly spent on infrastructure projects in the 1990s such as the Betuwelijn, the expansion of Schiphol and Maasvlakte 2. Later, the knowledge component, KIS, was added.'
Gertjan Lankhorst is chairman of VEMW, was Director-General Energy at the Ministry of Economic Affairs at the time, and then CEO of GasTerra. He talks about the evaluation of ICES-KIS. 'The spending of the money became diluted with other budget expenditures and there was fragmentation; few concrete results were achieved because the objectives were not clearly operationalized. However, good networks emerged from the projects and some achieved good returns.' Three success factors were found, according to Lankhorst: leadership, focus and cohesion. 'There is cohesion in the new fund, but you should emphasize leadership and focus to make it a success.'
Green hydrogen and chemistry
Six projects have already been submitted, says Nauta, for example on artificial intelligence and quantum technology. Paulien Herder, professor of Energy Systems Engineering at TU Delft is involved in a proposal on green hydrogen and green chemistry. Herder: 'We wrote a proposal with the three top sectors Energy, HTSM and Chemistry and a large number of writers from industry, government and knowledge institutions. We are requesting 750 million euros, of which 500 million is intended to develop devices such as electrolysers for hydrogen. We want to convert the existing industry and build new industries.'
Lankhorst: 'I think it's a great program, and I think it's extremely important that we can permanently connect parties. Scientific and industrial activities must constantly interact with each other.' According to Herder, a 'sandpit procedure' could help, in which the parties determine the course together after intensive consultation, for instance by spending a week in a country house together.
Matching
An important criterion in the Growth Fund is the so-called 'matching'; the contribution from the government must be matched with an equal contribution from private and university funds. Tjeerd Jongsma, director of ISPT, is concerned about the private contribution. 'Due to the economic downturn and the low oil price, I suspect that it will be very unprofitable for companies to match this money.'
Lankhorst is more positive. 'The industry also has to put in effort to meet the requirements of the Dutch Climate Agreement; by 2030, CO2 must be reduced by 50% and by 2050 we must be CO2 neutral. You won't get there without investments. Matching may be difficult in the short term, but in the long term something has to be done.'
Jongsma agrees completely. He also sees many opportunities for ISPT to take up a role in consortium formation. 'Hydrogen is inevitably coming and offers great economic opportunities. Now all hydrogen initiatives are very fragmented, so more conformity is certainly needed.' The Dutch industry could also form consortia and submit plans for other themes, the participants suggest, such as electrical cracking, the chemical recycling of plastics and 'circular carbon', to preserve carbon in the process chain.
The scope of the hydrogen proposal is 'un-Dutch', Nauta concludes. Jongsma: 'Due to its size, it is now marked on the political agenda, which is a positive development. I also see that the Netherlands dares to take on the challenge, and dares to excel. We have the right track record to do so.'
About this series
During the online event 'Industry in Conversation', the Institute for Sustainable Process Technology (ISPT) will discuss current topics such as innovation, AI and infrastructure with partners from the industry. Keep an eye on our website for more information.
Welke kansen zijn er voor de industrie?
Donderdag 15 oktober – 15u00
Investeren in plaats van bezuinigen, zodat Nederland stappen kan maken op weg naar 2030. Dat is de insteek van het Nationaal Groeifonds, ook wel het 'Wopke-Wiebes-fonds' genoemd. Inzet: maar liefst 20 miljard euro. Wie pakt de bal op waar het gaat om innovatie in de industrie? Welke initiatieven lopen er al en hoe nu verder? Praat hierover mee op donderdag 15 oktober.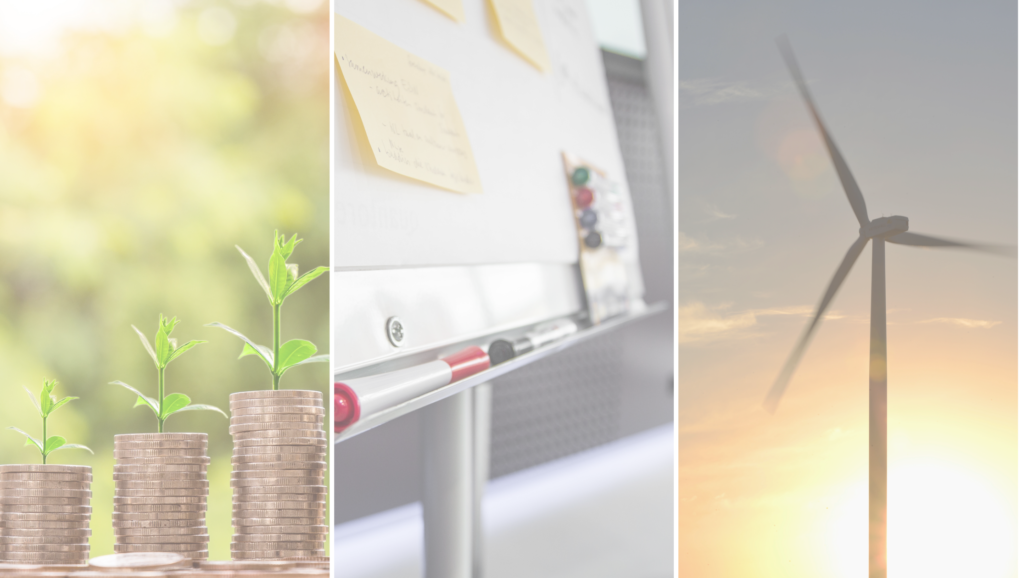 Investeren in plaats van bezuinigen, zodat Nederland stappen kan maken op weg naar 2030. Dat is de insteek van het Nationaal Groeifonds, ook wel het 'Wopke-Wiebes-fonds' genoemd. Inzet: maar liefst 20 miljard euro. Wie pakt de bal op waar het gaat om innovatie in de industrie? Welke initiatieven lopen er al en hoe nu verder?
Moderator
Frans Nauta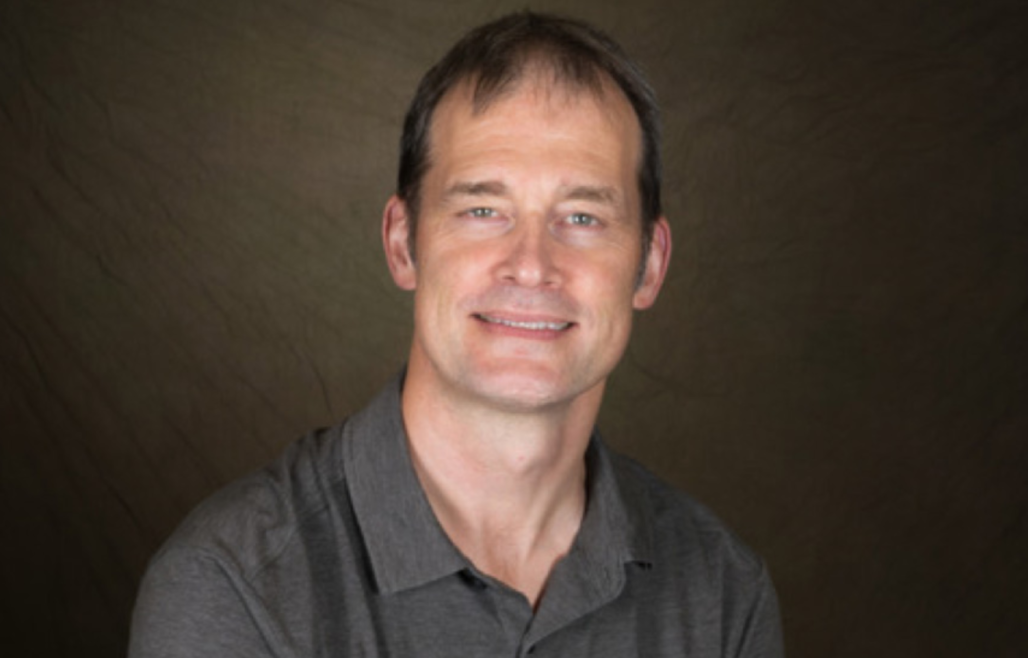 Panelleden
Frans Nauta is de founder van ClimateLaunchpad, 's werelds grootste competitie voor business ideeën die klimaatverandering gaan oplossen. Daarnaast werkt hij als visiting scholar aan de Haas School of Business UC Berkeley in Californië en hij is verbonden als fellow aan het Copernicus Instituut van de Universiteit Utrecht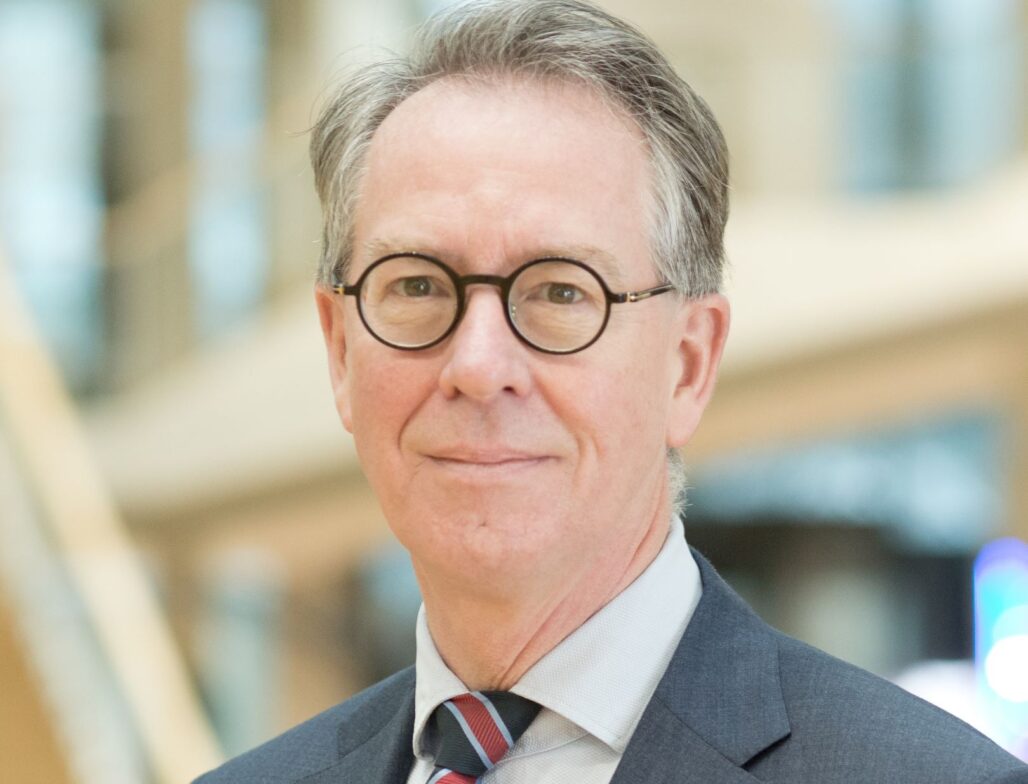 Gertjan Lankhorst
Voorzitter, VEMW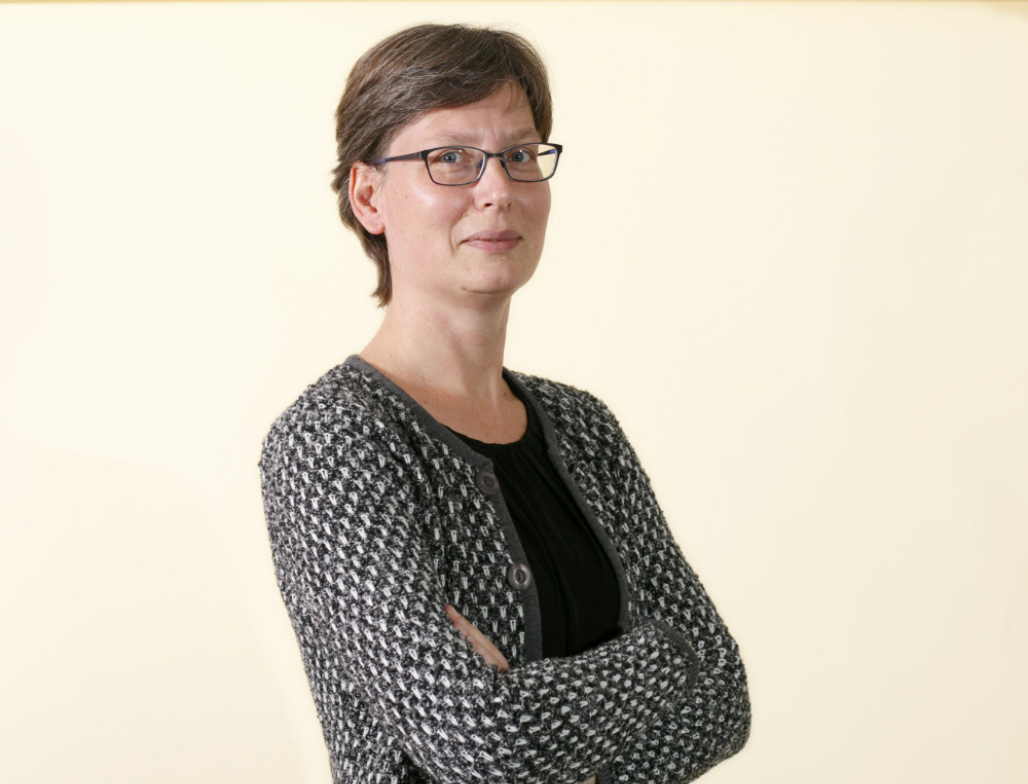 Paulien Herder
Professor Energy Systems Engineering, TU Delft
Tjeerd Jongsma
Directeur, ISPT
European Research and Innovation Days is the European Commission's annual flagship Research and Innovation event to debate and shape the future of research and innovation in Europe and beyond.
Doe mee en ga in gesprek met Meststoffen Nederland over de rol van kunstmest in het veranderende landbouwsysteem.
COAST believes networking within our community is very important and invites you to participate in their brand-new networking event "Let's Connect" on September 24th from 16:00-19:00h in Utrecht.
From September 24th till 26th the Springtij Forum takes place. The forum is an influential meeting place for everyone committed to a sustainable future in the Netherlands.