The year is almost over. It was an unusual year in which we learned that our capabilities are beyond what we ever thought.
We can simultaniously work from home, teach our children and maintain contact with our network. Admittedly, it was not easy. But it has made us realize that we are capable of more than we sometimes think.
Due to this strange time, digitization has accelerated. We started with online meetings, and shortly afterwards we initiated the online panel discussion Industrie in Gesprek. Little did we know at the time that we would be hosting many more major events later this year – all fully online.
The annual ISPT Conference, the GigaWatt webinar and the NPS17 webinar series are a few examples of how we have been able to connect with you, our network. We really enjoyed that and we want to thank you for your involvement. We hope to continue this contact in 2021 and hopefully soon there will be opportunities to see each other in person once again.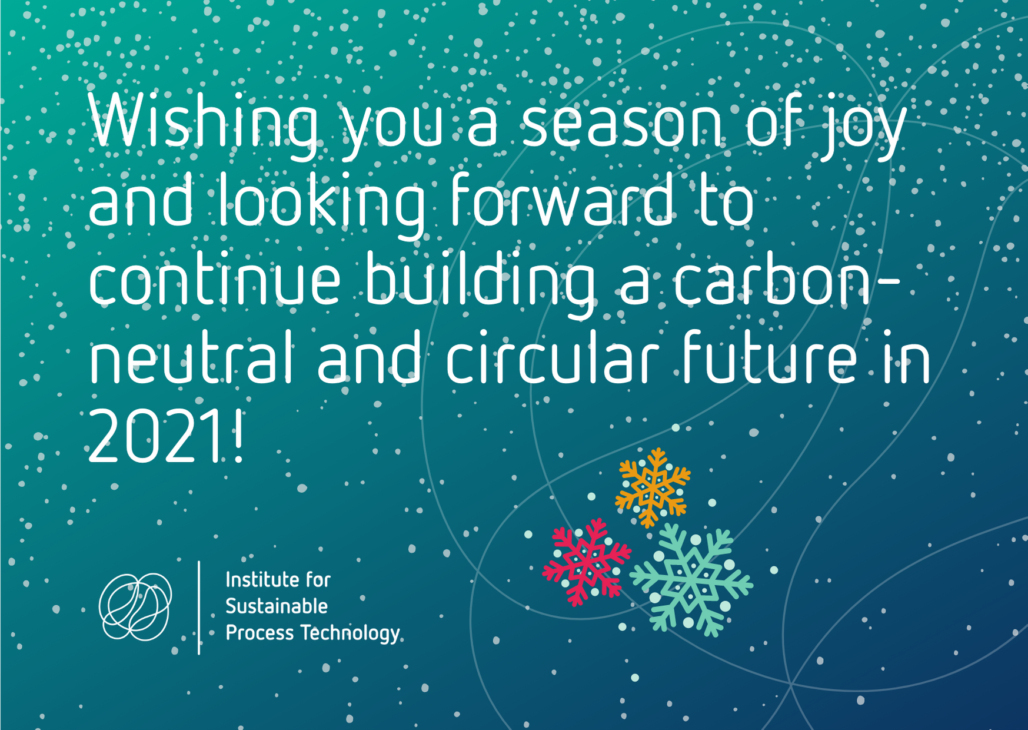 The ACHEMA World Forum for the Process Industries is the driving force and groundbreaker for the international process industries and their suppliers.
ISPT Conference 2020 session on industrial processes and societal ecosystems
What is the role of the industry in the current society under transition? Enabler, innovator, driver of transition, source of the problem or solution to the problem?
Carolien Gehrels was clear on this one: 'Let's not forget that the Dutch industry is the engine of our economy. We have strong captains of industry who are very aware of their responsibilities to create a more sustainable industry. Industry is part of the solution, not the problem and we can share good examples of that.'
System integration is key
Andreas ten Cate, Program Director System Integration at ISPT, agreed: 'We need to comprehend what the industry means for society, what it actually takes to make things, and how to do that in a sustainable way.' According to Ten Cate system integration is the key to everything. 'The start of everything is a transition of power supply. For that industry will benefit from decision support tools to gain insight in the impact of their decisions, on their own company, on the region, on the country and even globally.'
The role of data
To provide such tools, data are needed. Frans van den Akker, ISPT Program Director Industry 4.0, Social Acceptance and PTTP, added: 'In the new infrastructure for a sustainable industry a data infrastructure should be included. Data enable us to integrate systems. And we need to use new data to base the new world upon.'
According to Gehrels the most important step to take – before the Dutch elections in March 2021 – is to make a list of no regrets with 10 decisions to be made by governments. For example: more room for technical engineering students at universities. Ten Cate stressed the importance of trial and error. 'Industry needs room for experimentation, to try things. The government should make this possible by regulations and financing.' Experimentation and sharing knowledge is already happening in learning communities. Van den Akker: 'For this transition we need well educated people and we need to learn together.'
On the 11th of November, the Graduation event of the Process Technology Talent Program (PTTP) students Cohort 2018 took place. Every year, this event is a big event. Due to the circumstances, the event took place online this year via MS Teams.
ISPT congratulates the 8 young talents who successfully completed the PTTP program and received their certificates. The program is very pleased that all students decided to continue their studies by doing a Masters at one of the best technical universities.
The PTTP program
Because the Dutch chemistry sector also needs skilled and highly trained professionals in the future it is extremely important that promising students opt to study in the field of chemistry or chemical engineering. To stimulate students to opt for these fields the PTTP program was initiated by the ISPT.
The program comes on top of the HBO studies and consists of courses, industry visits, industrial assignments, visits to congresses and meetings of industrial experts. Lectures are provided by leading experts from institutes, universities and companies all over the Netherlands.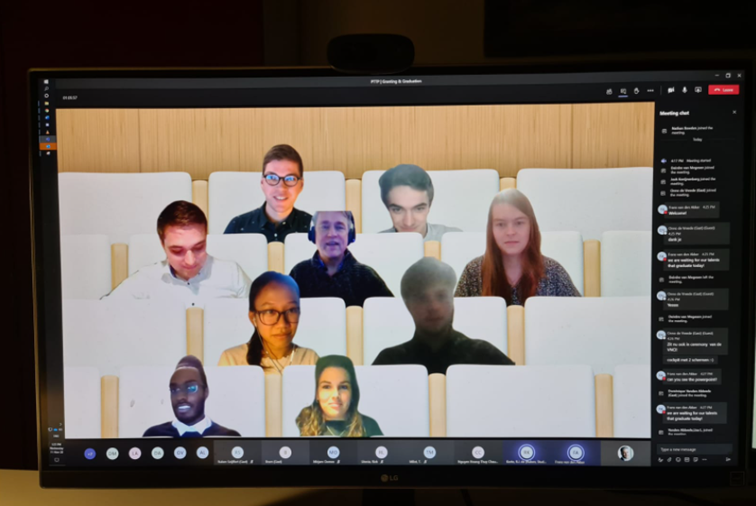 The graduation event
After an introduction by the day's chairman Frans van den Akker, the students were interviewed on their favourite chemical element. Afterward, they signed their certificate. Despite the fact that the event was online, the attendees had the opportunity to personally congratulate the students. The event was closed with an inspiring speech of Oscar van den Brink.
With the Dutch National Growth Fund, a large fund is (finally) available again for knowledge development, innovation and infrastructure. This offers great opportunities for green hydrogen and chemistry, but a thorough approach with attention to leadership and focus is crucial.
Click here to read this article in Dutch.
On Thursday, October 15, three panel members, led by Frans Nauta, the founder of Climate Launchpad, and more than 50 participants talked to each other during the online event Industry in Conversation, which ISPT organized. This time the National Growth Fund was the central topic. This fund, also known as the 'Wopke-Wiebesfonds', was launched during 'Prinsjesdag' last September. 20 billion euros will be available over the next five years. An independent committee will assess the proposals. The most important criterion is that the submitted projects must contribute to the Dutch GNP. Who will take on the challenge? And how are we going to make this a success?
ICES-KIS
The National Growth Fund brings back memories of ICES-KIS, says Nauta. 'This money came from natural gas revenues and was mainly spent on infrastructure projects in the 1990s such as the Betuwelijn, the expansion of Schiphol and Maasvlakte 2. Later, the knowledge component, KIS, was added.'
Gertjan Lankhorst is chairman of VEMW, was Director-General Energy at the Ministry of Economic Affairs at the time, and then CEO of GasTerra. He talks about the evaluation of ICES-KIS. 'The spending of the money became diluted with other budget expenditures and there was fragmentation; few concrete results were achieved because the objectives were not clearly operationalized. However, good networks emerged from the projects and some achieved good returns.' Three success factors were found, according to Lankhorst: leadership, focus and cohesion. 'There is cohesion in the new fund, but you should emphasize leadership and focus to make it a success.'
Green hydrogen and chemistry
Six projects have already been submitted, says Nauta, for example on artificial intelligence and quantum technology. Paulien Herder, professor of Energy Systems Engineering at TU Delft is involved in a proposal on green hydrogen and green chemistry. Herder: 'We wrote a proposal with the three top sectors Energy, HTSM and Chemistry and a large number of writers from industry, government and knowledge institutions. We are requesting 750 million euros, of which 500 million is intended to develop devices such as electrolysers for hydrogen. We want to convert the existing industry and build new industries.'
Lankhorst: 'I think it's a great program, and I think it's extremely important that we can permanently connect parties. Scientific and industrial activities must constantly interact with each other.' According to Herder, a 'sandpit procedure' could help, in which the parties determine the course together after intensive consultation, for instance by spending a week in a country house together.
Matching
An important criterion in the Growth Fund is the so-called 'matching'; the contribution from the government must be matched with an equal contribution from private and university funds. Tjeerd Jongsma, director of ISPT, is concerned about the private contribution. 'Due to the economic downturn and the low oil price, I suspect that it will be very unprofitable for companies to match this money.'
Lankhorst is more positive. 'The industry also has to put in effort to meet the requirements of the Dutch Climate Agreement; by 2030, CO2 must be reduced by 50% and by 2050 we must be CO2 neutral. You won't get there without investments. Matching may be difficult in the short term, but in the long term something has to be done.'
Jongsma agrees completely. He also sees many opportunities for ISPT to take up a role in consortium formation. 'Hydrogen is inevitably coming and offers great economic opportunities. Now all hydrogen initiatives are very fragmented, so more conformity is certainly needed.' The Dutch industry could also form consortia and submit plans for other themes, the participants suggest, such as electrical cracking, the chemical recycling of plastics and 'circular carbon', to preserve carbon in the process chain.
The scope of the hydrogen proposal is 'un-Dutch', Nauta concludes. Jongsma: 'Due to its size, it is now marked on the political agenda, which is a positive development. I also see that the Netherlands dares to take on the challenge, and dares to excel. We have the right track record to do so.'
About this series
During the online event 'Industry in Conversation', the Institute for Sustainable Process Technology (ISPT) will discuss current topics such as innovation, AI and infrastructure with partners from the industry. Keep an eye on our website for more information.
Welke kansen zijn er voor de industrie?
Donderdag 15 oktober – 15u00
Investeren in plaats van bezuinigen, zodat Nederland stappen kan maken op weg naar 2030. Dat is de insteek van het Nationaal Groeifonds, ook wel het 'Wopke-Wiebes-fonds' genoemd. Inzet: maar liefst 20 miljard euro. Wie pakt de bal op waar het gaat om innovatie in de industrie? Welke initiatieven lopen er al en hoe nu verder? Praat hierover mee op donderdag 15 oktober.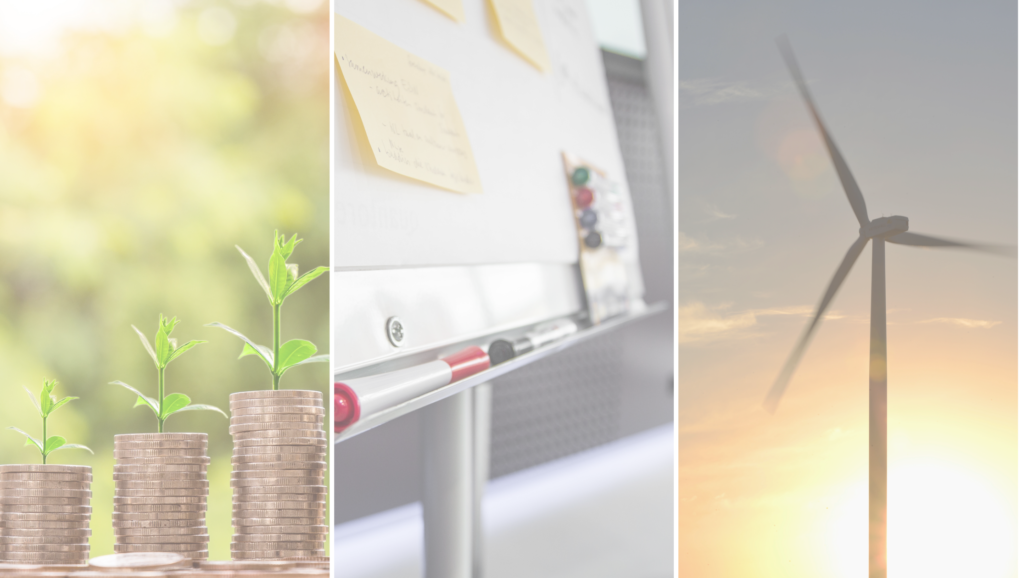 Investeren in plaats van bezuinigen, zodat Nederland stappen kan maken op weg naar 2030. Dat is de insteek van het Nationaal Groeifonds, ook wel het 'Wopke-Wiebes-fonds' genoemd. Inzet: maar liefst 20 miljard euro. Wie pakt de bal op waar het gaat om innovatie in de industrie? Welke initiatieven lopen er al en hoe nu verder?
Moderator
Frans Nauta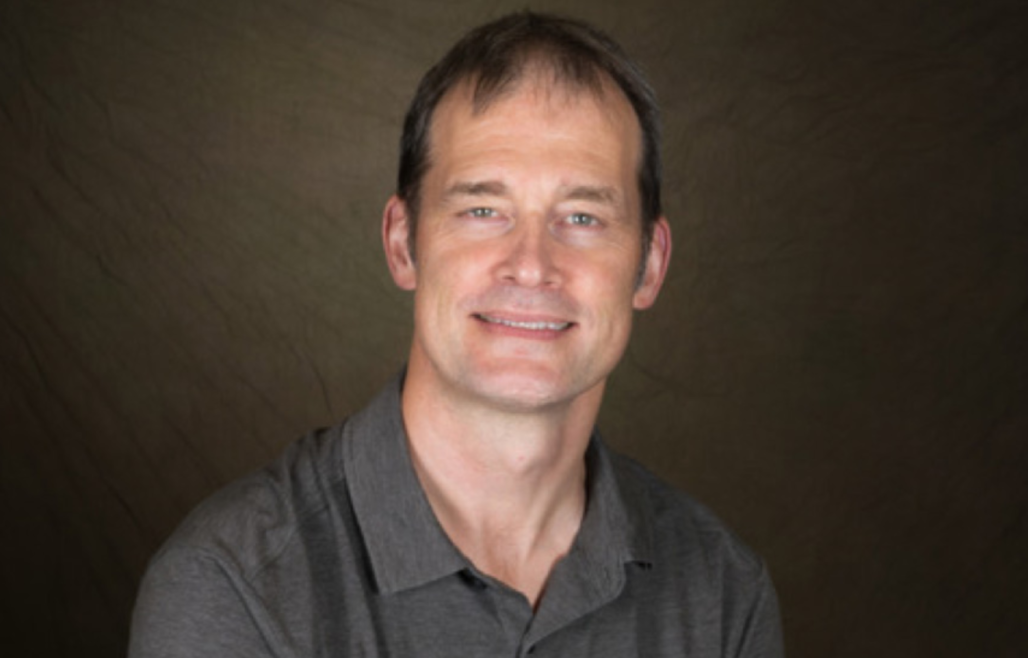 Panelleden
Frans Nauta is de founder van ClimateLaunchpad, 's werelds grootste competitie voor business ideeën die klimaatverandering gaan oplossen. Daarnaast werkt hij als visiting scholar aan de Haas School of Business UC Berkeley in Californië en hij is verbonden als fellow aan het Copernicus Instituut van de Universiteit Utrecht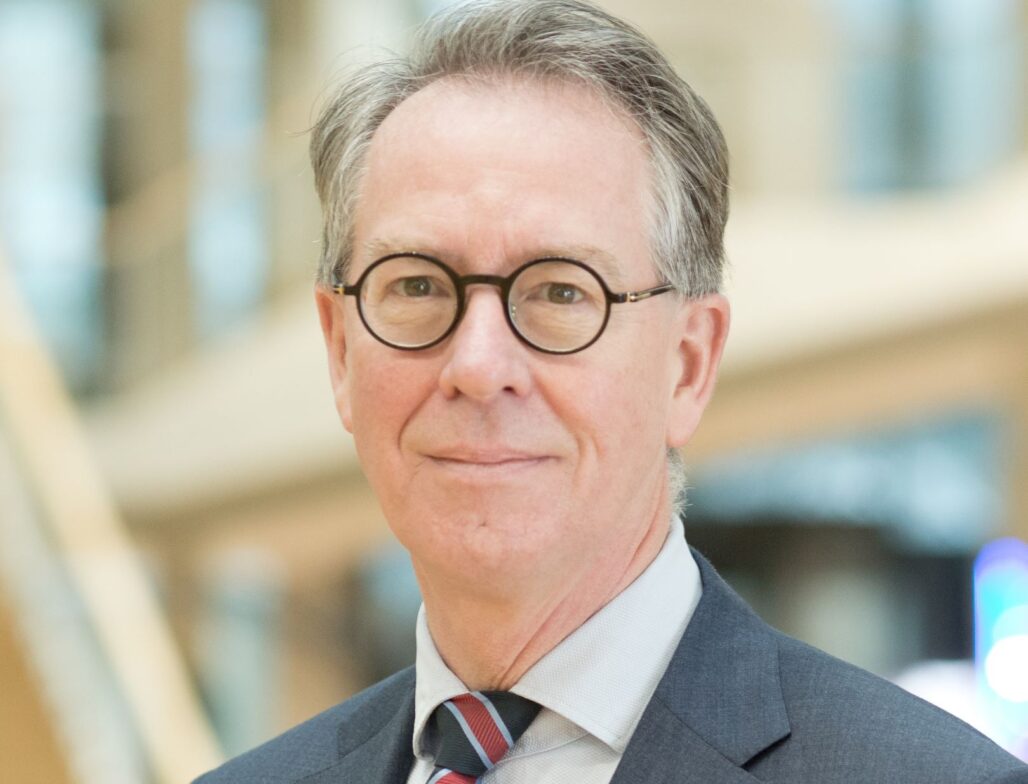 Gertjan Lankhorst
Voorzitter, VEMW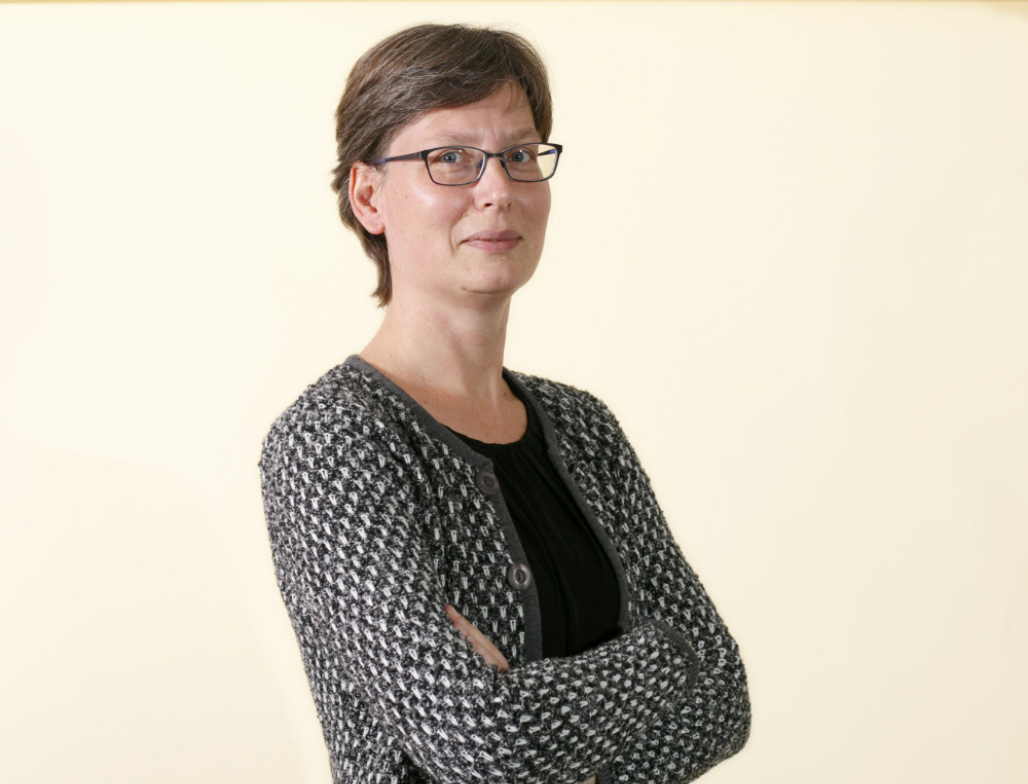 Paulien Herder
Professor Energy Systems Engineering, TU Delft
Tjeerd Jongsma
Directeur, ISPT
European Research and Innovation Days is the European Commission's annual flagship Research and Innovation event to debate and shape the future of research and innovation in Europe and beyond.
COAST believes networking within our community is very important and invites you to participate in their brand-new networking event "Let's Connect" on September 24th from 16:00-19:00h in Utrecht.
The Graduation event of the Process Technology Talent Program (PTTP) students Cohort 2018, will take place online this year on Wednesday 11 November from 15:30 to 18:00 via MS Teams.
During this online event we celebrate the graduation of the students who successfully completed their talent program. In addition we will introduce the new cohort of top talents who will start with the PTTP.
Program
16:30u Welcome by the coordinators, Frans van den Akker, Mirjam Oomes and Sanne de Krom.
16:45u Back stage: meeting the graduates.
17:15u Signing the certificates.
17:30u Surprise.
17:45u Congratulations speech.
Knowledge development after Covid-19
Read the Dutch version of this news item here.
While we innovate for the future, the current crisis today presents major challenges for everyone. During the Industrie in Gesprek session mid july, Onno de Vreede (Top Sector Chemistry), Arjen Verkaik (HCA Climate Statement Flevoland / North Holland) and Frans van den Akker (ISPT) discussed the consequences of the corona crisis for the development of knowledge and skills within the process industry.
Earlier this year, offices shutdown and children and young people could no longer go to school. As a result, the use of digital techniques suddenly accelerated. Measures were taken to work, meet and learn online. The corona crisis made us use technologies that had been available on a large scale for a long time, and smart working suddenly became more important than ever.
Smart skills
"Digitization is an important element in making the process industry more sustainable and we have seen an increase in interest for some time now," says Frans van den Akker, Cluster Director of Industry 4.0 at ISPT. "But the corona crisis has acted as an incentive to accelerate the wider discussion of innovation in digitization in industry".
Onno de Vreede sees a similar acceleration in education: "I am amazed at how the pace of digital and blended learning has increased in recent months. An enormous acceleration has been established in this area. All the resistances that existed until recently have completely evaporated within two weeks".
That digital innovation is not just about developing digital skills, is argued by Arjen Verkaik: "You also have to apply technologies such as sensoring and data analytics. It is precisely the use of these technologies that you need less specialist trained people for and thus you can recruit people who are more broadly trained".
Lifelong Learning
Verkaik goes further and indicates that in the transition to a circular economy, that we are currently experiencing, organizations should focus on Lifelong Learning for their employees: "Employees should focus on skills that they might need when they switch jobs or sectors". In addition, Verkaik believes that a skill is faster to learn than a new profession and fits better in the perception of employees because they don't need a training that takes years to finish. "You should actually spend one day every three months on learning a new skill. This increases labor market mobility and the development in the workplace itself".
Learning Communities as a knowledge accelerator
But how can we combine working, learning and innovating? Onno de Vreede indicates that joining a so-called Learning Community offers many possibilities. Learning Communities are a new initiative from the collected top sectors, on the border of vocational education and business. Frans van den Akker: "Traditionally, you can acquire knowledge and skills in courses and studies. But the Learning Communities offer a whole new approach, namely: learning, wherever work and innovation takes place. Take, for example, a field lab, which can be used as an internship or as a place to teach. Learning Communities are real innovation accelerators. And ISPT is busy establishing a number for the process industry".
Learning in Learning Communities and giving behavioral competences more attention: these are the main conclusions that follow from the question of how we can prepare the post-corona process industry for the transition to a circular and CO2-neutral economy. Verkaik adds: "Beta people always have a form of limited focus, that is not a disqualification because that is also a quality, but that broadening is necessary".
About this series
During the Industrie in Gesprek online event series, the Institute for Sustainable Process Technology (ISPT) discusses current topics such as innovation, AI and infrastructure with industry partners. The next edition is about circular plastics and takes place in September. Stay up-to-date and subscribe for our newsletter.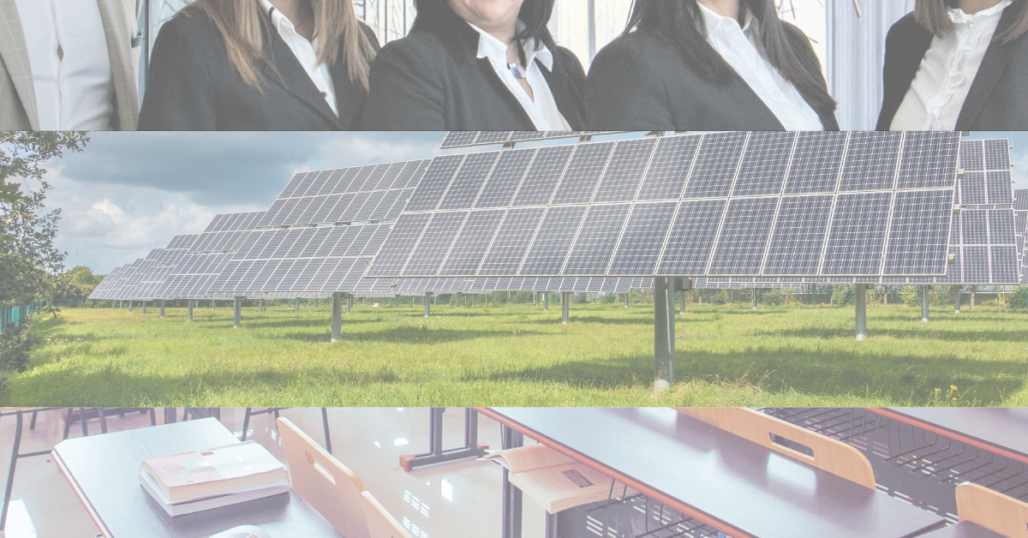 Kennisontwikkeling in de Nederlandse procesindustrie na Corona
Donderdag 9 juli – 15u00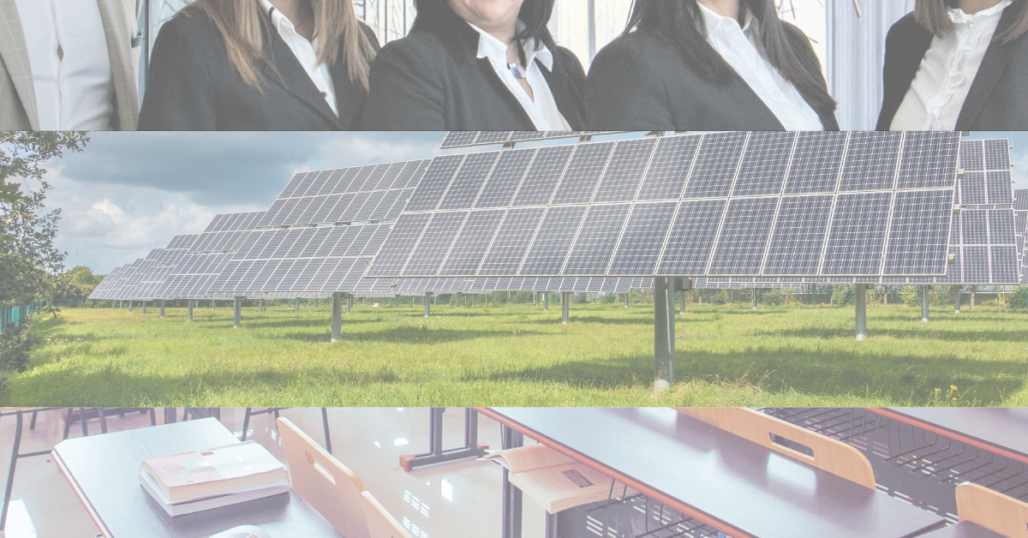 Hoe blijven we, ook nu, mensen aantrekken en kennis ontwikkelen voor de procesindustrie?
Welke gevolgen heeft Covid-19 op de instroom en ontwikkeling van vaardigheden van studenten en werknemers? Hoe is de instroom van studenten op dit moment en wat gebeurt er met stageplaatsen? Kunnen we om- en bijscholing versnellen? Wat voor kansen bieden de learning communities?
Tijdens deze vijfde Industrie in Gesprek bespreken we kansen en laten we deelnemers kennismaken met lopende initiatieven.
Registreer je nu en ontvang een deelnamelink om toegang te krijgen tot het event.
What is the use of an EED energy audit, what are the alternatives and how can you tackle the EED obligations? Join the webinar (in Dutch) to learn more.