This April the Engineering Business Intelligence (EBI) project kicked off! EBI is part of the Industry 4.0 innovation program and aims to take the scope, the quality and the impact of data collection, data analytics and data visualisation to a new level in the process industry. EBI will bring a digital operations and management assistant (DOMA) to the process industry that will predict and thereby reduce the environmental impact of process faults within economically (more) profitable boundaries.
The EBI-project kick-off
During the kick-off, ISPT has gathered the EBI consortium, which consist of a wide variety of academia, end-users and technology developers, including Radboud Universiteit, Wageningen University & Research, Avans, Cosun, Dow, Huntsman, ToPerform Smart Solutions, Energy-IO, Vertoro, HAI, RHDHV, WCM, Cinop-ECBO, Mobatec, KPI Solutions, Berry Global, RIWA-Rijn, and Comon-Invent.

Together, we discussed the next steps in creating this new, digital method to detect how sub-optimal process operation measured within the process data affects sustainability, quality and economic value of the process to provide input in mitigation and consequently leverage economics with environmental performance.
What is the value of this EBI-project?
The consortium aims to take the scope, quality and impact of data collection, data analytics and data visualization to a new level in the process industry. We want to use human-centred design methods and replicate and exploit the insights to practitioners and scientists.
This is what some of our partners say about joining the EBI-project:
Wageningen University & Research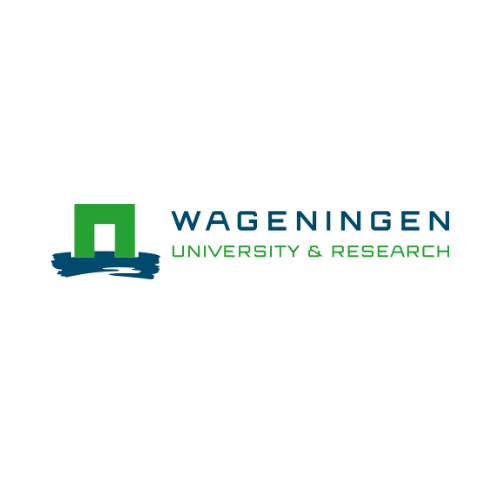 "We all know that acceptance of these type of digital systems cannot be taken for granted. The workforce oftentimes shows resistance when these systems are implemented. Therefore, Wageningen University (Education and Learning Sciences) wants to investigate how this DOMA can be created together with the workforce to make sure resistance is minimalized. Next we are curious to learn how such a DOMA might influence or even improve the working environment. Finally, we are interested in the extent to which the sustainability claims, which come with this DOMA might foster the workforce's contribution to the development and implementation process of the DOMA."
Royal HaskoningDHV
At the moment there is a great importance for the industry to achieve a sustainable way of working, and there is great potential to make a positive impact on the current energy and heat consumption. By using smart data solutions we can make an impact through data collection, data analysis and data visualization. We implement data-driven Artificial Intelligence models to apply advanced process control and smart maintenance. Complex analysis methods increase the potential of raw process data. If enough data is available, these innovations can be used to make predictions on patterns that you will recognize in the future. As a result, you not only achieve profit through continuous process optimization, but also on the predictive possibilities of maintenance and thus reducing downtime. Implementing this new generation of techniques is a major step that we can take together for a sustainable future."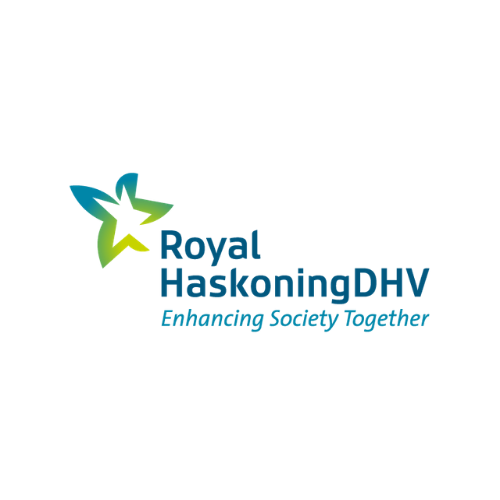 KPI Solutions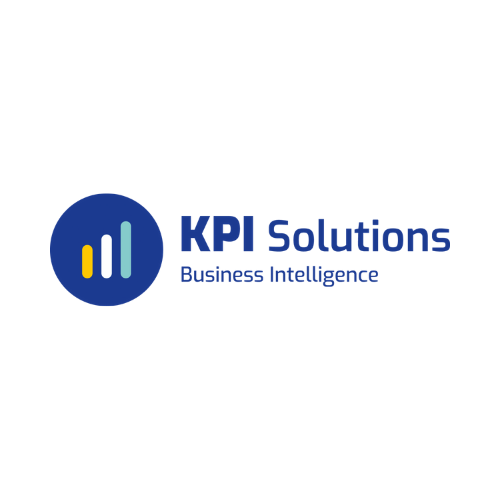 "In the EBI project, we expect to mainly contribute on the end-side of the industry processes. This includes consolidating data from different sources and machines, calculating and visualizing KPI's and setting up automatic monitoring of these KPI's that trigger out-of-range notifications. Key in this process is communication with (end) users to understand the technical wishes and translate these wishes into KPI's. We hope and expect that these approaches will add value to the EBI project, as well as that the project will be valuable to us in terms of meeting companies, getting to know their processes and in the end to make an impact on sustainable process industry."
HAI smart4industries
"HAI smart4industries participates in the EBI project as an innovative supplier of hai-app: an off-the-shelve cloud software platform for (big) data collection, real-time dashboarding and user-interaction, and data science activities using SAS. Serving leading multinational Food and Chemicals companies in many countries, HAI is recognized as a leading partner for digital transformation for production and quality. Applications from hai-app vary from straightforward data collection and digitization activities to the development and practical application of Advanced Process Control features. The EBI project is a perfect opportunity to co-operate with universities and domain expert suppliers to deliver practical innovative solutions that drive sustainability goals."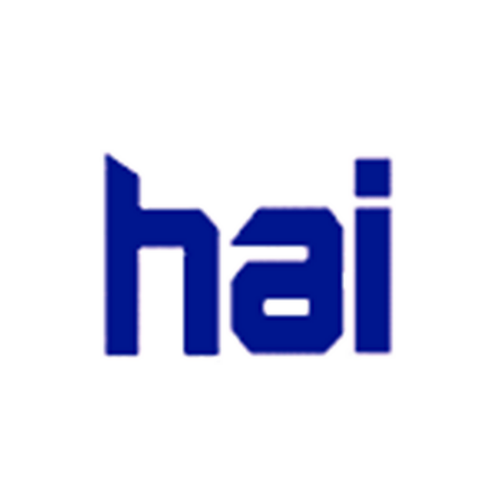 Cosun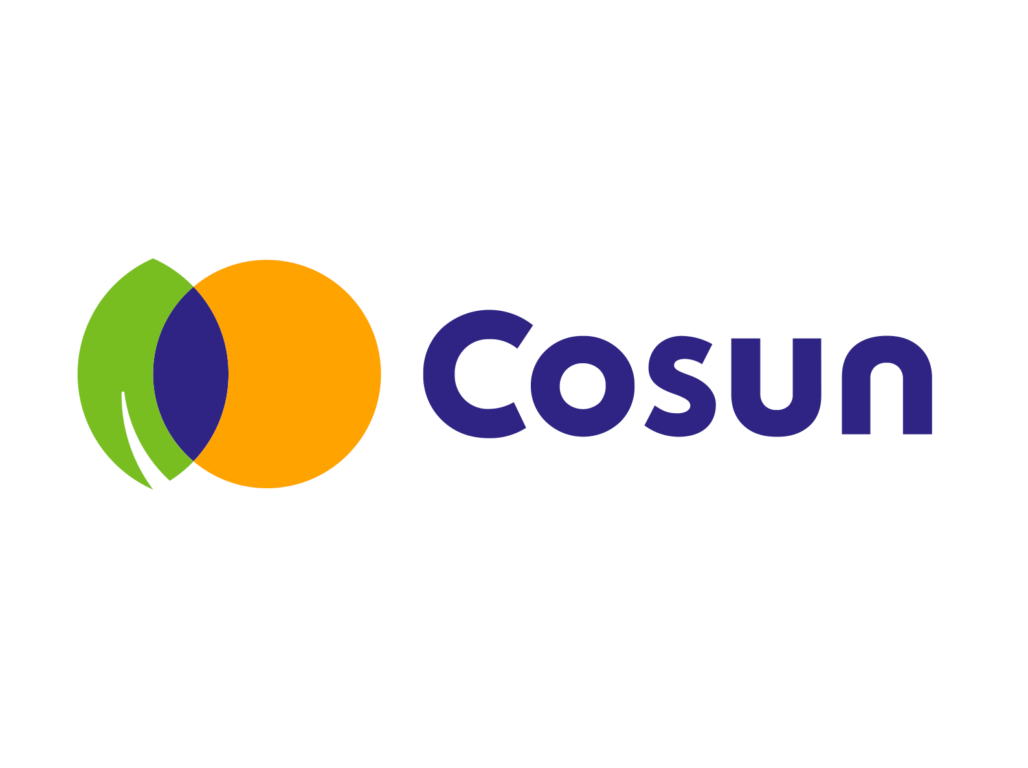 "Cosun sees good prospects in improving the current operations with human-centered data-driven solutions. One of the most alluring parts of the EBI-project, is an anticipated synergy effect from application of different digital solutions with various design methods. We use this to achieve the common goal of higher process efficiencies and lower costs, which will contribute to a healthy performance. It is also very pleasing to Cosun that acceptance of the designed solutions will be increased by paying specific attention to social aspects during design and implementation. We believe that a Digital Operations and Management Assistant (DOMA) designed this way will not only help reaching economic and sustainability targets, but will also create winning people by assisting operators in their daily routine. That is how we think we can make a lasting impact, The Plant Positive Way."
For more information on the project contact Dewi Mooij or John Harinck.
The World Hydrogen Summit looks forward to welcoming you at the leading global platform for hydrogen business in May. Join to recharge your strategy with the latest project announcements, policy developments and technology innovations, all under one roof.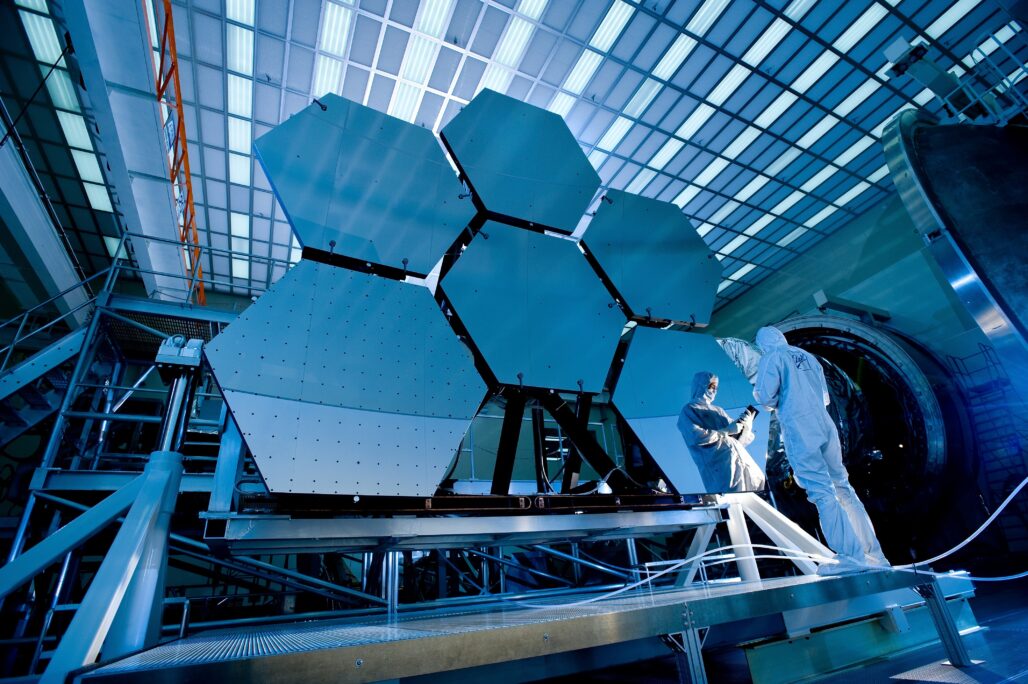 Transforming The Industry Together.
Climate protection and sustainability are the most challenging tasks of today. Industry has a special role to play here, as it can make a significant contribution to improving the livelihoods of current and future generations. For example through economic, ecological and socially responsible action. In order to be able to carry out the transformation effectively, efficiently and as quickly as possible, a seamless digitalization of energy industry processes is necessary.
Each year Hannover Messe selects a country for the spotlight at the world's leading technology and industry event. Under the motto "Portugal Makes Sense", Portugal is the official partner country at Hannover Messe 2022.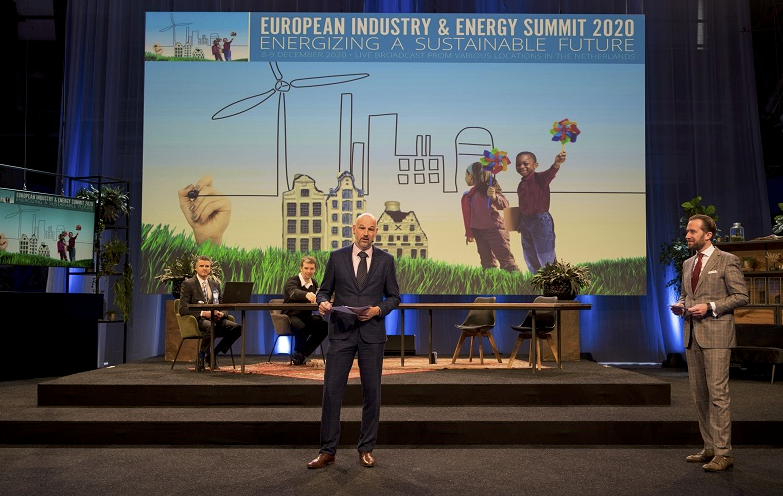 The process industry and energy sector can make a major contribution in making the future sustainable. During the two-day European Industry & Energy Summit topics as emission-free hydrogen, chemcycling, energy efficiency, electrification, carbon capture, usage and storage (CCUS), biobased chains and more are discussed.
ISPTs Tjeerd Jongsma will join the conversation during the Dragons' Den of Transition. You are welcome to join us, online or live in Rotterdam!
Legal aspects of energy cooperation are often perceived as complex. To bring focus and find agreement on the fundamentals of an energy exchange, our international project R-ACES developed a Legal Decision Support Tool. The tool generates a ready-to-use simple contract in one go.
The R-ACES project has built a new tool that will help develop energy cooperation projects between potential suppliers and customers in industrial clusters and business parks. The legal tool is easy to use and aims to lower the threshold for SMEs and other industrial stakeholders.
Industrial sites and business parks are key in initiating and accelerating energy exchange inside a region. We are proud that these practical tools will support energy cooperation in the ecoregions

Agata van Oosten-Siedlecka – Coordinator R-ACES
About the Legal Decision Support Tool
The tool is an easy-to-use fill-in contract template, with explanatory notes. The tool brings focus and helps finding agreement on the fundamentals of an energy exchange project, like sales and delivery. The tool generates a ready-to-use simple contract in one go. A guide to the contract template and EU energy laws are also available. Questions can be posted in a forum and will be answered by the Institute for Sustainable Process Technology in the Netherlands – the coordinating institution.
Toolbox: 3 practical tools enabling energy cooperation
The Legal Decision Support Tool is part of the R-ACES Toolbox. R-ACES established a set of 3 specific energy cooperation tools:
A smart energy management platform for clusters
These 3 practical tools support the entire process of organising an ecoregion and the collaboration inside of it.
More on R-ACES
The digitization can help us to innovate our food faster and better. But how to get there? That is the question we want to address in an open inspiration event of the 'Internet of Food' project.
In this event we aim to provide you with new insight into shared challenges and potential solution directions for optimizing industrial value chains in terms of product quality, environmental footprint and cost. Various aspects and perspectives will be addressed in the presentations and discussions.
What are the critical success factors and pitfalls in the adoption of Artificial Intelligence for process automation within the organizations of processing industries?
How can data and information be shared with other organizations within the value chain, so as to optimize the product quality, environmental footprint and cost?
What can we learn from the pioneering experience gained with data sharing within the value chains in logistics, manufacturing, and healthcare sectors?
How to implement continuous product analysis based on NIR spectrometry measurements in a production process?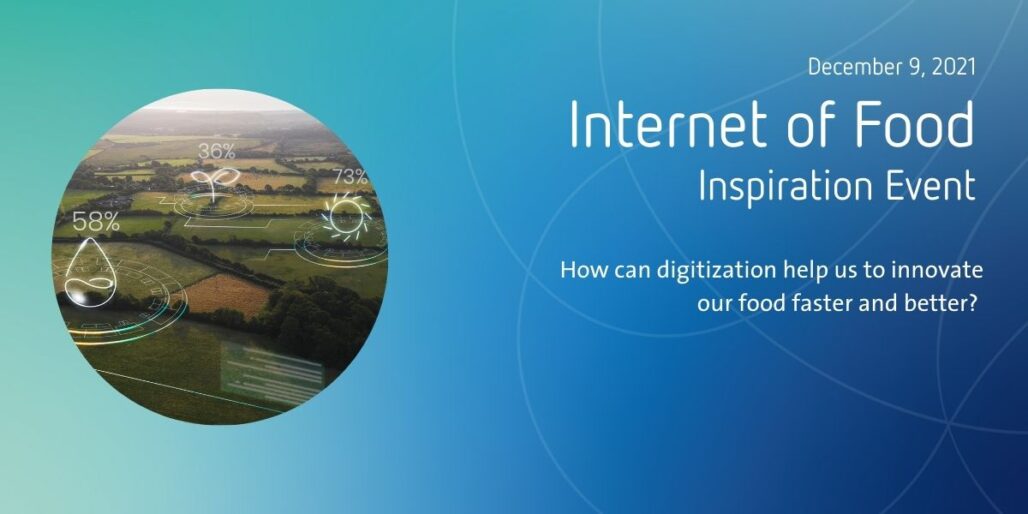 If you are interested in these questions – and their answers – then we welcome you to take part in the open inspiration event on December 9th from 14.00 – 17.00. Due to the recently tightened governmental and in-company Covid-rules the event will be held online. After registration you will receive the link to the event.
Program
14.00 Introduction by John Harinck (ISPT)
14.05 Acceptance & adoption of Artificial Intelligence to make it a success in the food sector
by Mira Vegter and Renate Wesselink (WUR) followed by discussion
14.30 Smart sensing for best quality fatty acid derivatives
by Sophie Wiedemann and Leon Smit (Croda Gouda) followed by discussion
15.00 Break
15.15 Practical examples of data sharing to optimize product quality, environmental footprint and cost
Presentations by Jakob de Vlieg (INOF project, TUe), Gerard van der Hoeven (iSHARE), Herman Pals (TNO ICT) and each followed by discussion
16.50 Overview of innovation programs in Industry, Food and AI & Collect ideas for follow-up projects
17.00 Closing and drinks
Do you have questions? Please contact Dewi Mooij.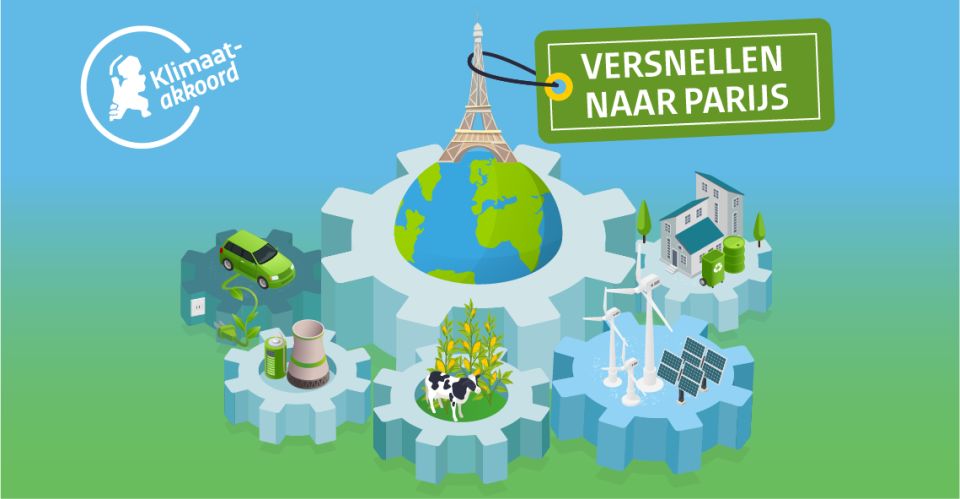 Op de Dag van het Klimaatakkoord praten we met experts over de slagingskans van innovaties voor de energietransitie. Hoe kunnen we de uitstoot van broeikasgassen sneller omlaag brengen?
Dutch industry has a major ambition: to be fully sustainable by 2050, and to meet tough intermediate targets along the way, most particularly in 2030. To do this, it will need to play a leading transformational role.
But let's face it: society at large may have some qualms about industry having such a key role. So industry will need to show that it recognizes fully what's at stake, and that it's ready to make the investments required and work with stakeholders across the board to make the energy transition happen.
To explore these – and other – urgent issues at this watershed moment, we invited representatives from the world of government and politics, as well as from NGOs, SMEs, and industry to share their points of view and join the conversation at our annual ISPT Conference on November 2. The theme this year as "Industry in Society".
Part of the program will be in Dutch, though of course questions can be put in English, and every effort will be made to accommodate those who would prefer to communicate in English.
ISPT Conference 2021
We were pleased to line up an impressive roster of speakers. The ISPT Conference was moderated by Dick Weiffenbach, Managing Director at Netbeheer Nederland.
After Dick's opening remarks, the program kicked off with a video on green industry policy by journalist and researcher Evert Nieuwenhuis, who has worked with the scientific branch of the political party GroenLinks on an ambitious climate plan. 
Each roundtable was reprised and commented on by Jan Terlouw, former politician and a committed advocate of a greener earth.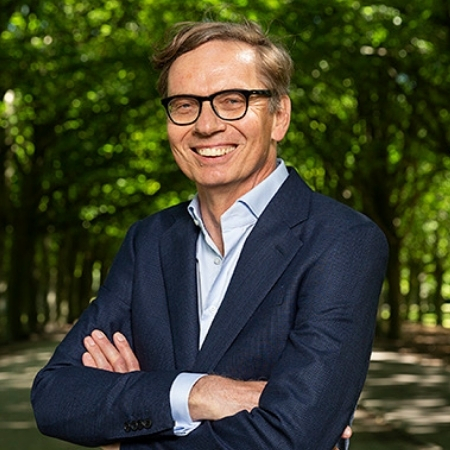 Dick Weiffenbach
Managing Director at Netbeheer Nederland
Show more
Before becoming Managing Director of Netbeheer Nederland in July 2020, Dick Weiffenbach was a partner at EY/HVG Law for more than 20 years, where among things he led the Energy division within EY Netherlands and Belgium. He sees the creation of a sustainable energy system as the most important challenge facing network operators.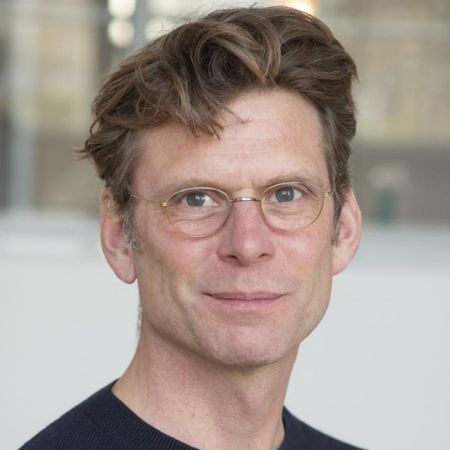 Evert Nieuwenhuis
Journalist and researcher
Show more
Evert is a journalist, specialised in sustainability and economics. He has worked with the scientific branch of GroenLinks on an ambitious climate plan.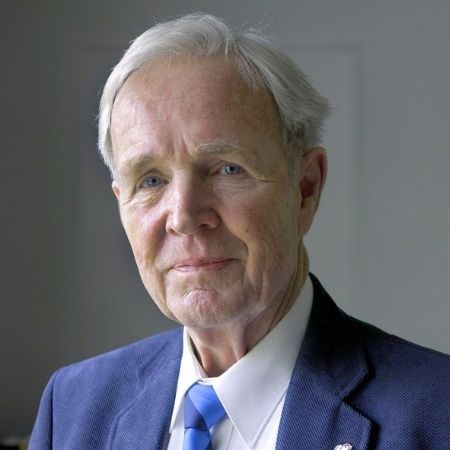 Jan Terlouw
Former politician and writer
Show more
Jan is a well-known hysicist, former politician, and writer of essays, thrillers, and children's books. Since as far back as the 1970s, Jan has been actively involved in nature conservation, and in recent years he has been a committed advocate of a greener earth.
Program
12:30 Coffee and conference registration
13:30 Welcome and opening – by Dick Weiffenbach
13:45 Roundtable 1: green industry policy (plenary)
14:30 Breakout sessions
15:45 Roundtable 2: sustainable energy (plenary)
16:25 Roundtable 3: circulair raw materials (plenary)
17:05 Wrap-up and closure
17:15 Drinks and talks
Roundtable 1: Green industry policy
The first roundtable discussions took its cue from the opening video. The discussants were: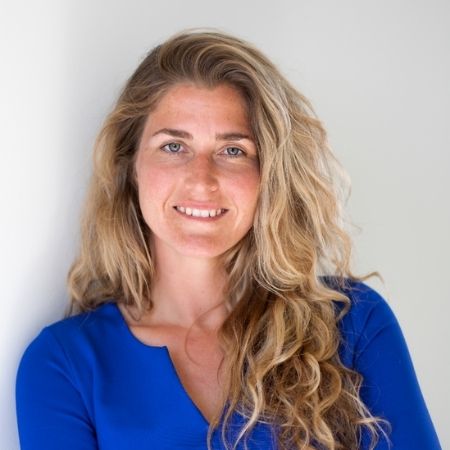 Sanne van Keulen
Director a.i. at the Wetenschappelijk
Bureau GroenLinks
Show more
Sanne is director a.i. at the Wetenschappelijk Bureau GroenLinks (GroenLinks Science Bureau), the think tank for green and left politics.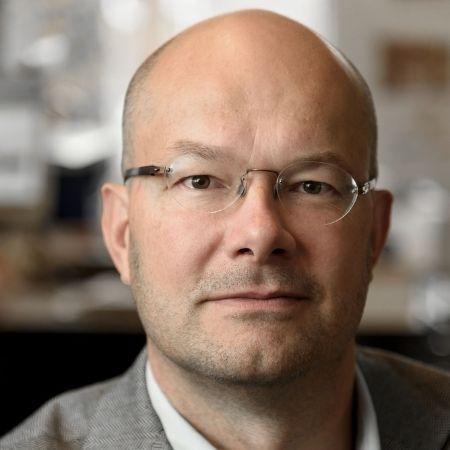 Donald Pols
Director, Milieudefensie
Show more
Donald has a lifelong commitment to a society in harmony with nature, for the sake both of nature itself and of the society that depends on it. Donalds work on climate justice is animated by the belief that the ambitious climate policy that required will succeed only if it is socially equitable.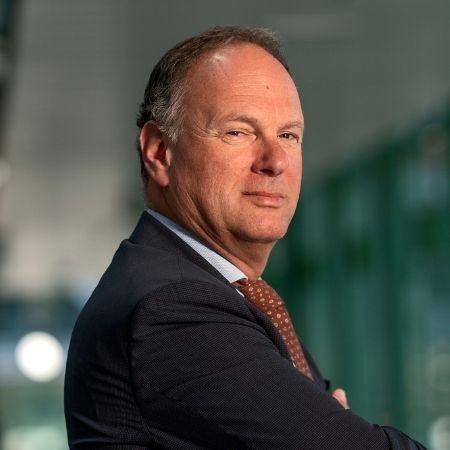 David Pappie
Ministry of Economic Affairs and the Climate
Show more
David is director of Top Sectors and Industrial Policy at the Ministry of Economic Affairs and Climate. The Directorate is the primary point of contact between the business community and the government and helps to bring about sustainable economic growth.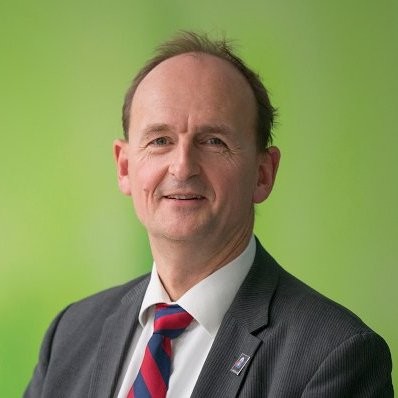 Gert Jan de Geus
CEO of OCI Nitrogen
Show more
Gert Jan is CEO of OCI Nitrogen where he leads a number of optimization projects various plants. Prior to that he was responsible for all manufacturing and related activities.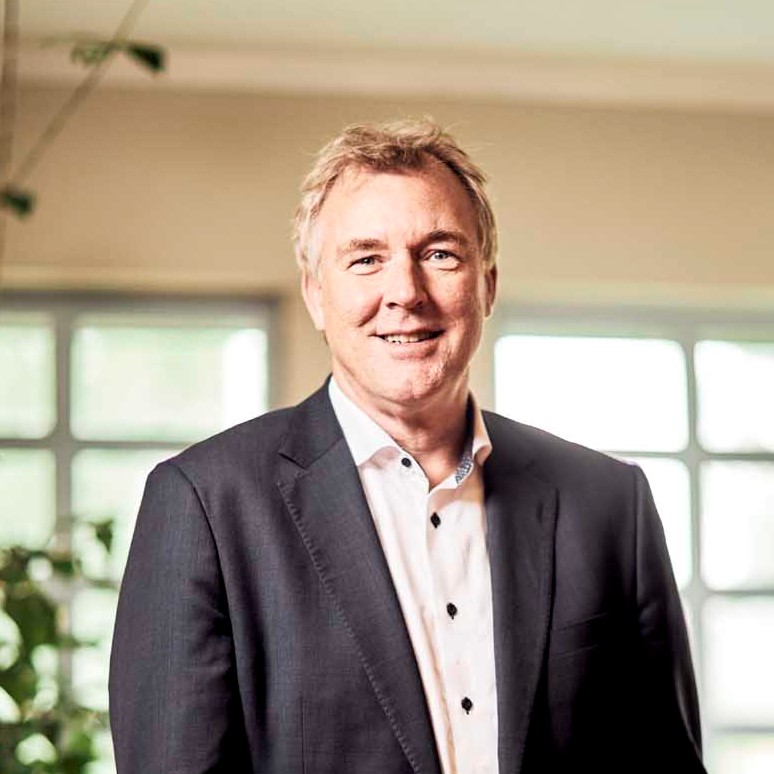 Tjeerd Jongsma
Director ISPT
Show more
Tjeerds directorate focuses on sustainability through innovation in processing. He is convinced that we can meet the great societal challenge of the energy and raw materials transition only if we engage with the private sector.
Breakout sessions
After this first discussion, which was held in plenary session, there was a number of breakout sessions, organized by theme. This gave ISPT's consortium partners a chance to discuss key issues in person for the first time in a long time (or in some cases, ever). 
Roundtable 2: Sustainable energy
There was a return to the plenary session, for the second roundtable discussion. Discussants were: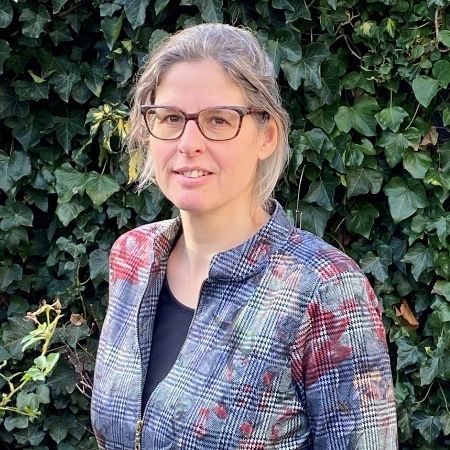 Martine Hoeksma
Energy Transition Program Manager at Shell Nederland
Show more
Since 2019 Martine has been Energy Transition Program Manager, a role that allows her to indulge her passion for contributing to a better environment, and for building constructive relationships with stakeholders along the way.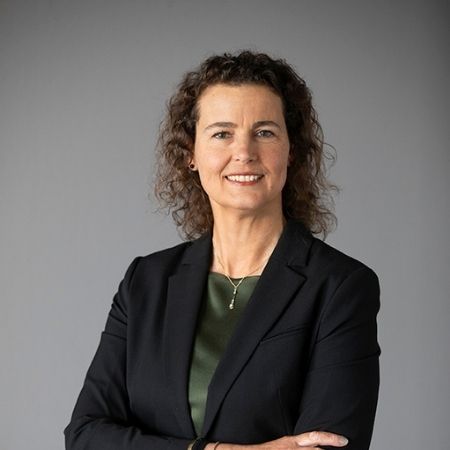 Yolanda Verbeek
Plant Manager at Uniper Maasvlakte
Show more
Yolanda is Plant Manager at Uniper Maasvlakte, and Managing Director Uniper Benelux. Through both of these roles she is leading Uniper's energy transition in the Netherlands.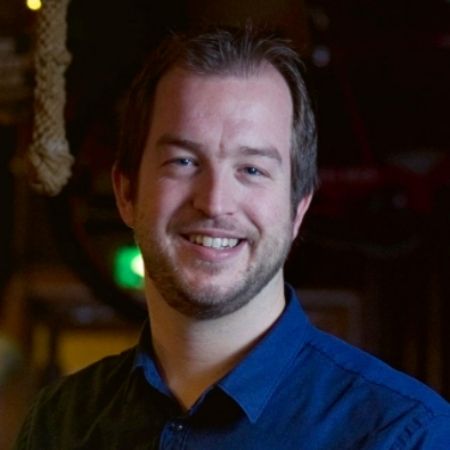 Benny Bakker
Area Sales Manager for the Netherlands, Belgium, Spain and Portugal at DMT
Show more
Benny is Area Sales Manager for the Netherlands, Belgium, Spain and Portugal at DMT, a major specialist in upgrading to biogas and the desulphurization of gas and biogas. The development of new adsorption techniques for CO2 and the further development of BIOLNG have been among his areas of focus.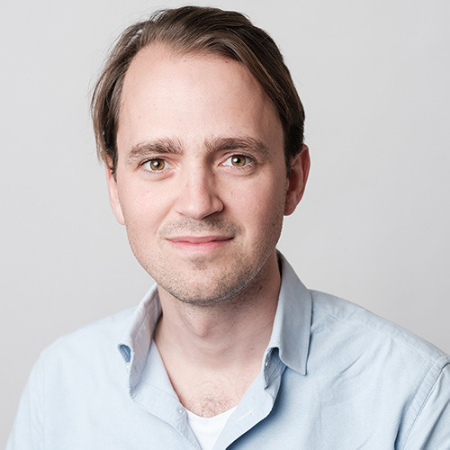 Aaike van Vught
CEO VSPARTICLE
Show more
Aike is CEO of VSPARTICLE, which sells equipment that allows customers to manufacture nanoparticles and nanostructured materials. He is also a faculty member at SingularityU Benelux, and in 2019 Forbes put him on his prestigious "Forbes 30 under 30 Europe" list.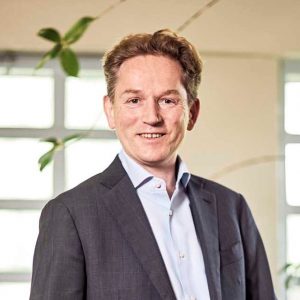 Andreas ten Cate
DirectProgram Director System Integration ISPT
Show more
Andreas is Program Director System Integration. He is passionate about spotting opportunities, developing cutting-edge ideas and bringing them to successful implementation with clear business value.
Roundtable 3: Circular raw materials
The third roundtable featured the following discussants: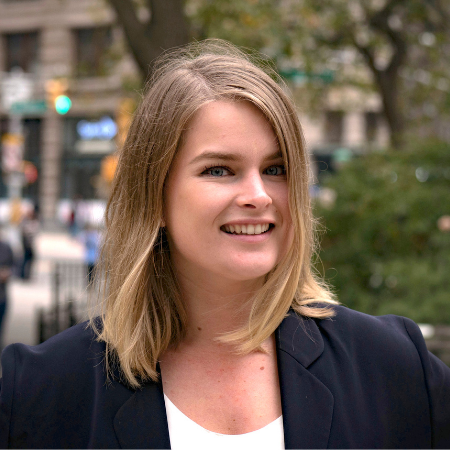 Eva Helmond
Toekomstonderzoeker at Stichting Toekomstbeeld der Techniek
Show more
One issue that Eva's research focuses on is how technology can contribute to the UN Sustainable Development Goals (SDGs). She has developed the concept "From smart technology to wise technology" for STT. She believe we need to look beyond GDP if we want technological development to be aligned with the SDGs.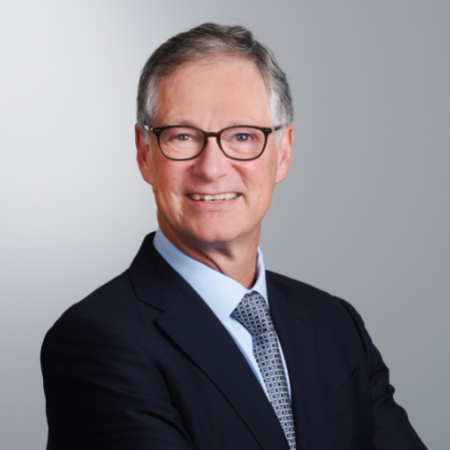 Jurgen Hoekstra
Vice President Benelux and Managing Director BASF Netherlands
Show more
Jurgen is Vice President Benelux and Managing Director BASF Netherlands. His passion for sustainable innovation and safety is reflected not only at BASF, but also in his chairmanship of Veiligheid Voorop (Safety First), which he has held since November 2019.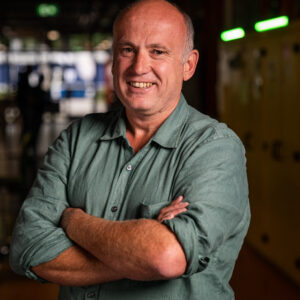 Sascha Kersten
Professor at University Twente
Show more
Prof. Dr. Sascha Kersten is full professor Sustainable Process Technology at the Department of chemical engineering, University of Twente. He is specialized in pyrolysis, oils, water, biomass and wood. As chair of the Academic Advisory Board of ISPT he advocates closer cooperation between academic institutions and industry.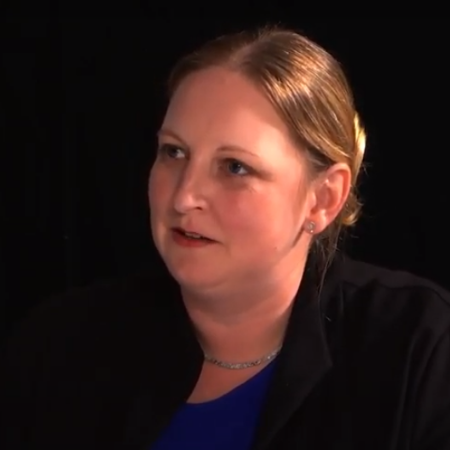 Kim Ragaert
Full Professor and Chair of Circular Plastics at Maastricht University
Show more
Kim is a Full Professor and Chair of Circular Plastics at Maastricht University. Her research centers is polymer science, with a focus on areas as concepts of quality for plastic recycling, the effects of contamination on structure-property relations in plastics, and the economics of different recycling technologies and the footprints they create.
All in all, the day was marked by candid exchanges, but with a view to forging a meeting of the minds. After all, it's only when we connect and engage that we can make meaningful change happen. 
And to close: some productive conviviality!
The day was rounded out by drinks, where participants had the opportunity both to network and to exchange views, and – who knows? – perhaps came up with new ideas and opportunities for collaboration. 
Please feel welcome to join our liveblog and share your knowledge, insights, and new ideas on your socials using #ISPTConference2021.
Een van de sectoren die zich voor een zware opgave gesteld ziet om te verduurzamen is de industrie. Binnen de Klimaattafel Industrie zijn ambitieuze afspraken gemaakt, die worden uitgewerkt in het PIDI programma (Programma Infrastructuur Duurzame Industrie). Betrouwbare data rondom de verduurzamingsplannen van de betrokken partijen speelt een cruciale rol; dat die data er is EN dat die wordt gedeeld. En dat is tegelijk ook het probleem, omdat die data vaak ook concurrentiegevoelige informatie betreft.
Data Safehouses; de oplossing?
Dat brengt ook weer nieuwe vraagstukken met zich mee, zoals liability, vertrouwen tussen partijen onderling maar vooral ook in andere partijen als de overheid en anderen.
Dus hoe organiseren we dat? Welke technische en organisatorische methoden zijn er die deze dilemma's het hoofd bieden? Dit soort data-governance uitdagingen zijn onderwerp van de vierde Inspiratiesessie van RVO en de Topsector Energie Digitalisering.
Wie is er zeker bij?
Deelnemers zijn o.a. Aaldrik Haijer (CEO Water Energy Solutions en tevens opsteller van de CES Noord, Moerdijk & Cluster 6), Gerard van der Hoeven (CEO iSHARE, een non-profit stichting die zich binnen meerdere sectoren inzet voor dit vraagstuk) en Harold Veldkamp, directeur Topsector Energie Digitalisering.
Waarom wil je aanwezig zijn?
Doe nieuwe inzichten op en ga in gesprek met experts. De visie, inzichten en input van deze sessie worden integraal gebruikt om de programmering van de komende jaren van Topsector Energie Digitalisering vorm te geven. Dit is dus je kans om behoeften, zorgen en kansen te delen!
2021 will be the 12th Stainless Steel World Conference in Europe and the key focus for the conference this year will be discussion, interaction, and knowledge transfer. Hans van 't Noordende, ISPT's technical project leader of the GW Water Electrolysis project, will give an introduction about the innovative aspects of Advanced GW green hydrogen plant, conceptual design and material selection on December 2.
Interactive workshops will focus on new alloy developments – challenges and opportunities; welding; additive manufacturing; and modern energies: new possibilities for stainless steels and the contribution of stainless steels to sustainability.
More formal presentations will cover new developments in the manufacture of stainless steels, applications of stainless steel in green energy technologies (solar, wind, hydrogen, etc) as well as varying aspects of corrosion, cladding, automotive, manufacturing, applications, and duplex/super duplex. Plenaries will address the circular economy and sustainability of the global stainless steel market as well as the use of stainless steels and other corrosion resistant alloys in a variety of industries.
Join the open meeting of the ISPT Industry 4.0 cluster on Wednesday October 19th from 13:00 – 15:00, online via MS Teams.
The purpose of the Industry 4.0 program of ISPT is to accelerate the transition of the process industry towards a circular, high value-added, efficient and competitive industry. This transition requires improved insight and transparency in the processing operations throughout the entire value chain. We aim to provide this insight to the process industry by leveraging the rapid growth in capabilities and cost reduction offered by digital technologies, such as smart sensors, data analytics, models and data architectures.
The meeting will give you an overview of the ISPT Industry 4.0 program, of recently started projects, highlights and lessons from concluded projects, to share project ideas on topics of common interest in industry as well as upcoming events.
Program
13:00 – 13:05 Opening and introduction
13:05 – 13:15 Industry 4.0 innovation program at ISPT
13:20 – 13:40 "Reducing Energy Waste through Asset Monitoring" by Simon Jagers (Samotics)
13:40 – 13:50 Q&A
13:50 – 14:00 Break
14:00 – 14:20 ["Data infrastructure in the process industry" by Raymond Janssen (Axians) 
14:20 – 14:30 Q&A
14:30 – 14:45 Pitches of new project ideas and interests
14:45 – 15:00 Announcements and Closure
In november en december 2021 organiseert Energeia de Energy Tour 2021. Op 15 november komt het onderwerp infrastructuur aan bod. Op ieders lijstje met no regret-investeringen staat een waterstofbackbone. Maar hoe realiseer je deze infrastructuur tijdig en doelmatig? Het net-op-zee komt aan bod, nu in 2030 niet 11 GW maar 21 GW aan offshore windparken moet verrijzen. Aan bod komen aanlanding, energie-eilanden, windconnectors en andere infrastructurele hoogstandjes. Tot slot richten we de blik op CCS en CO2-transport. Wordt Nederland een CO2-sink en welke kansen en bedreigingen biedt dit? Willen we Duitse CO2 gaan opslaan in NL?