The industry is in transition. How can current employees find their way in a changing environment? And what is expected of the future generation of smart employees? During Deltavisie we want to gain more insight into this through talks and discussions.
At ISPT we believe that radical change can be achieved through technological innovation and cooperation. An important part of our work is supporting and promoting SMEs and startups by connecting them to the industry. This with the goal to stimulate the breakthrough innovations that are desperately needed to transform to a CO2-neutral industry.
Funding opportunities
For SMEs and startups the funding opportunities are enormous, whereas the application procedures and expectations are often unclear. To aid SMEs and startups in the process we are organizing an exclusive online workshop on the 24th of June from 11:00 – 12:00. During the workshop we will provide hands-on guidance on grant schemes and successful applications, regulations and subsidies. Experts Tjeerd Jongsma (ISPT) and Rob Kreiter (TKI) will be present for a discussion about expectations from grant providers, the ISPT network and the TKI.
How can I register?
Send an email to Dewi Mooij at dewi.mooij@ispt.eu to register. You will receive a link to participate on Wednesday June 23 the latest.
Sign up before June 18. This is a small-scale webinar and have set a maximum of 30 participants. Participation in the workshop is free of charge. No-shows are not appreciated.
ADCHEM 2021 will bring together researchers and practitioners from all over the world, to facilitate discussions of recent developments in the control and modeling of chemical, biomedical, and other process systems.
During the April 29 sessions of the Circular Plastics Conference 2021 policymakers and technology providers took the stage to formulate the opportunities to create a circular plastics value chain. The session on chemical depolymerization and solvolysis was led by Dr. Jan Jager (NHL Stenden), and shows that the existence of innovative technologies is not the issue at stake. Additionally, Anne-Gaëlle Collot from PlasticsEurope led an inspiring session on the different initiatives on European policy level and the importance of broad pan-European cooperation and citizen engagement.
Chemical depolymerization and solvolysis
What are the promising technologies that could push the transition towards a circular plastics value chain? During the session on chemical depolymerization and solvolysis, representatives of global technology providers presented innovative technologies that are close to enter the market and can largely contribute to making plastics circular.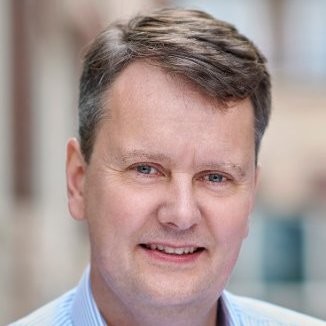 Josse Kunst
Cure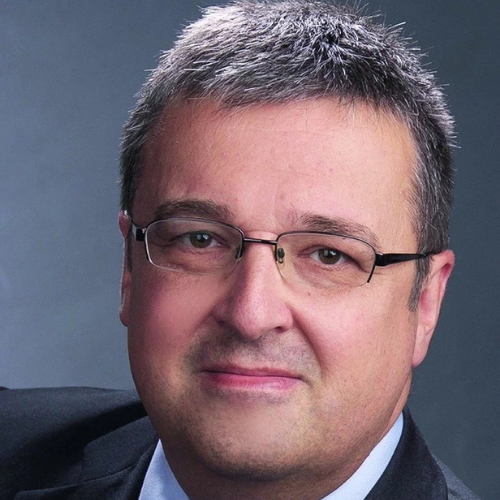 Norbert Niessner
Ineos Styrolution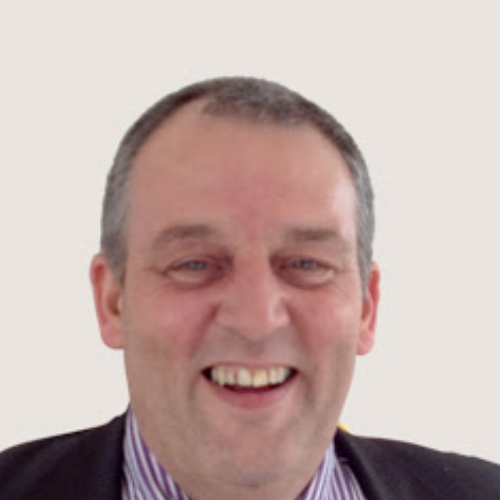 Dirk Verdoes
SoliQz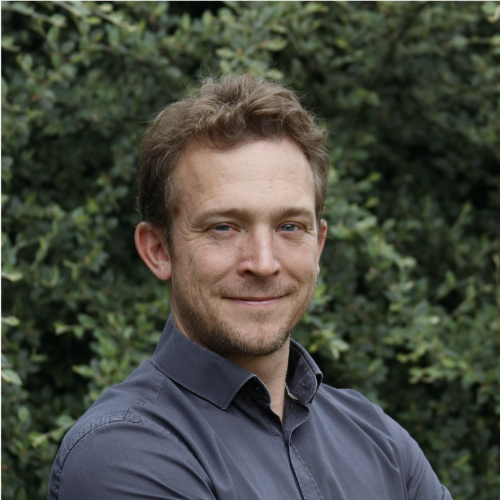 Fabian Lambert
Axens
Cure Technology: using glycolysis as a base depolymerization technology
Chief Commercial Officer Josse Kunst introduced the PET-recycling start-up Cure Technology. Using glycolysis as a base depolymerization technology, they operate a technique which has a proven low LCA for rPET compared to virgin PET. Josse indicated that the separation/purification process is the most challenging part of the whole operation, and that they are working on a new technology. Cure plans to have a full commercial operation up and running by 2024.
Axens: depolymerisation technologies for a wide range of PET-waste
Axens, an international provider of advanced technologies, has extensive experience with scaling up new technologies using risk mitigation strategies. Their Technology Development Manager, Fabian Lambert, presented their PET-recycling pilot with several purification technologies, which are critical for the operation. Together with Jeplan, a Japanese company, they will develop their depolymerisation technologies further for a wide range of PET-waste, including textiles. They are aiming for commercialization by 2023.
SoliQz: more effective and less energy consuming purification process through melt crystallization
Dirk Verdoes from SoliQz, a company that makes solid-liquid separation and purification process more effective, explained that purification, which is very important for solvolysis/depolymerization, could be done with a new technology based on melt crystallization. This technology is a relatively low energy consuming principle, where crystals, which are very pure (99-99.9%), are formed in a hydraulic wash column. This technology could give huge improvements in solvent based operations like solvolysis, as well as providing a low energy alternative for current technologies.
Ineos Styrolution: foodgrade recycling of polystyrene
A different feedstock for recycling is polystyrene (PS). This is addressed by Norbert Niessner from Ineos Styrolution, a global styrenics supplier. They are working on the depolymerization of both Acrylonitrile Butadiene Styrene (ABS) and PS. Based on the composition of PS, sorting from post-consumer waste streams has proven to be very fit for recycling as it can result in a 99.9% pure stream. Also, PS can be effectively depolymerized and polymerized again. Norbert showed an example where yoghurt cups were reprocessed into yoghurt cups, which were fit for food application. They are now working on the final food approval for this process.
Delaying factors
It is fair to say that chemical depolymerization of polycondensates and styrenicis are developing fast and have large potential to help making these types of plastics circular. The technologies are already here, so what is still hampering the developments at this moment?
According to Norbert good sorting is the key for success in the PS value chain. Ineos Styrolution is working with sorting technology provider Tomra to improve this. Florian insisted that full collection is important, as this is not implemented in most European countries. And Josse added that directives in relation to the application of minimum amounts of recyclates in various applications would facilitate this enormously. This is being worked at on country as well as European level with ministries and companies, but it is a very slow process.
Product stewardship; the way ahead
Anne-Gaëlle Collot moderated the session where the key European policies and initiatives on improving plastics recycling and making a circular value chain were presented.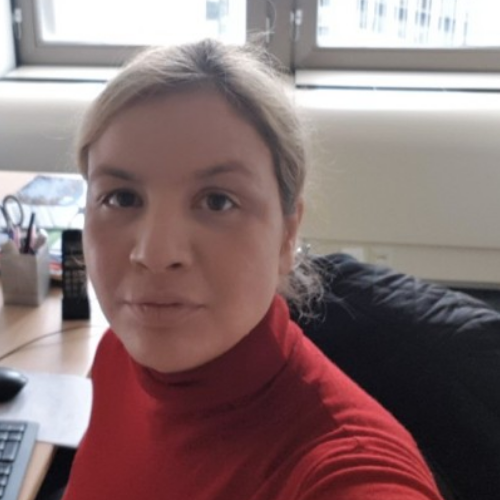 Laure Baillargeon
DG GROW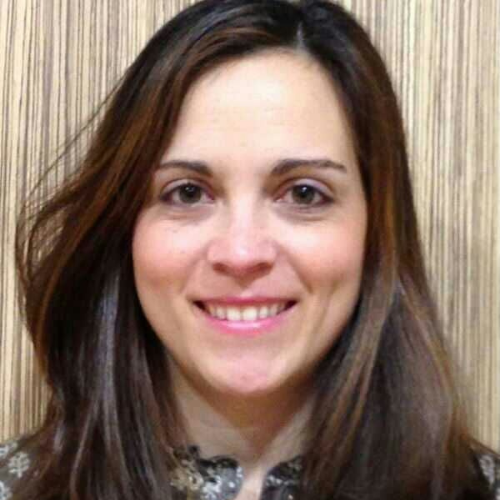 Irene Mora
PlasticsEurope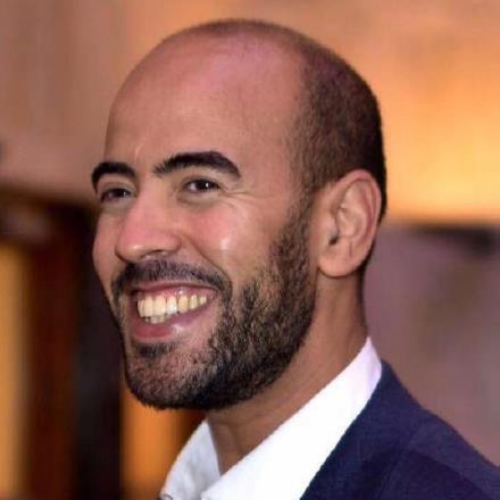 Kamal Azrague
Sintef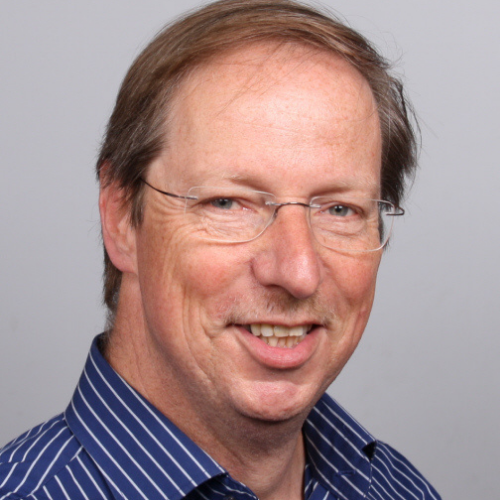 Rob Rutjes
LyondellBasell
DG GROW: from product-driven to material-driven policies
Laure Baillargeon from the Directorate-General for Internal Market, Industry, Entrepreneurship and SMEs (DG GROW) kicked off the session. She elaborated on how the European Commission changed the adoption of the EU Plastics Strategy from elaborating policies around products, to developing policies around a material and the complexities associated with that. The latter included how to apply the concept of stewardship to that process. Baillargeon presented the objective of the Circular Plastics Alliance (CPA) and its special features, such as cross sectoral and voluntary initiatives that cover the entire value chain with the objective to give "everyone that matters" a seat at the table and give them ownership of the process. In addition, she presented the structure of the CPA, which is reflective of this approach and aims to create cross-sectoral interlinkages. Baillargeon also underlined that the European Commission acts as Secretariat of the CPA and was responsible for setting the political and legislative objective of the CPA (10MT recycled plastic by 2025).
PlastiCircle: the importance of citizen and stakeholder engagement
Irene Mora (PlasticsEurope) and Kamal Azrague (Sintef) presented the EU Horizon 2020 project PlastiCircle that aims to develop and implement a holistic pan-European approach to increase the recycling rate of packaging waste. They shared their experiences on launching pilot projects in three different European cities and stressed the importance of citizen engagement in the process. Among the lessons learned are the positive experience of sharing perspectives and being open to the views of other stakeholders, mainly municipalities and citizens, and the need to create an end market for recycled packaging for the pilot to be effective in the end.
Operation Clean Sweep: tackling the issue of marine pollution
Rob Rutjes from LyondellBasell presented the issue of marine pollution and the industry's initiative to tackle pellets loss: Operation Clean Sweep (OCS). Beyond explaining the main features of the program, he also provided information on the Certification Scheme currently under development with the value chain. Moving forward, it will be key to develop an accurate methodology to assess pellet losses and to engage an even bigger number of companies in the program along the entire value chain, including smaller value chain partners.
EU perspective for broad cooperation and alignment
During the panel discussion the speakers spoke about the lessons learned from engaging in their respective projects. Laure underlined the participation of other member states in the CPA could provide valuable input. Furthermore, each presenter emphasized the importance of broad cooperation and alignment and that this can only be done in an EU perspective which is the reason the CPA is pivotal to get plastics circular.
How to make plastics fully circular? The answer to this question is multifaceted and affects many stakeholders. Still, it is important to bring this all together and collaborate. In the past few months, the circular plastics community gathered in expert sessions at the Circular Plastics Conference 2021, sharing insights and learnings. On May 20 we conclude with concrete steps ahead to achieve this all-important goal. Join us for an enriching discussion and share your input on the roadmap.
What are key examples of current scientific progress in mechanical recycling of polymers in Western Europe and how can we link it to practical applications? And what are the criteria for circularity needed in the EPR systems of tomorrow? Jaap den Doelder (TU Eindhoven) and Graham Houlder (CEFLEX) took the stage in the April 8 parallel sessions of the Circular Plastics Conference 2021 to address these issues. Together with their panel experts, they answered the questions of today to create the world of tomorrow: making a fully circular plastic value chain.
Mechanical recycling: food grade focus ahead
The session moderated by Jaap den Doelder featured industrial and academic speakers, discussing technical solutions and dilemmas to get plastics streams circular by mechanical recycling technology. Through the inspiring moderation of Jaap den Doelder – who also introduced polls to the audience to understand how they connected to the presented topics – there was a good mix of presentation and interaction with the audience.
Speakers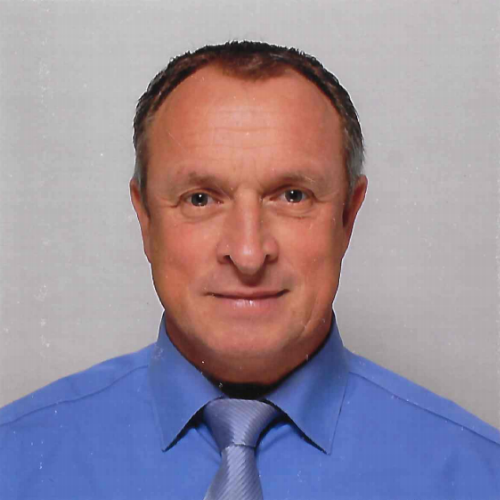 Jan Bruys
KrausMaffei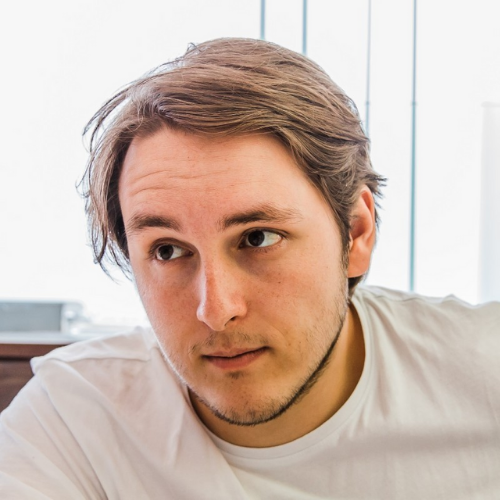 Ruben Demets
Ghent University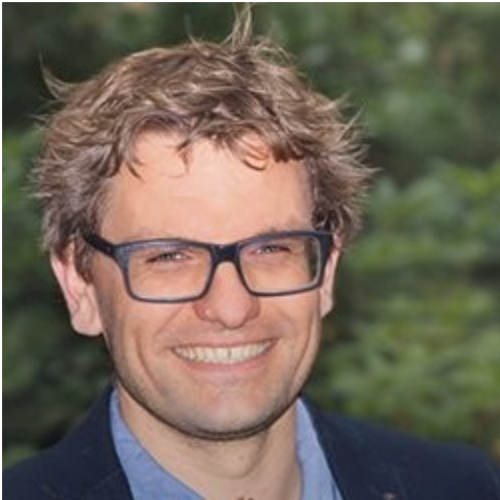 Jan Kolijn
TUSTI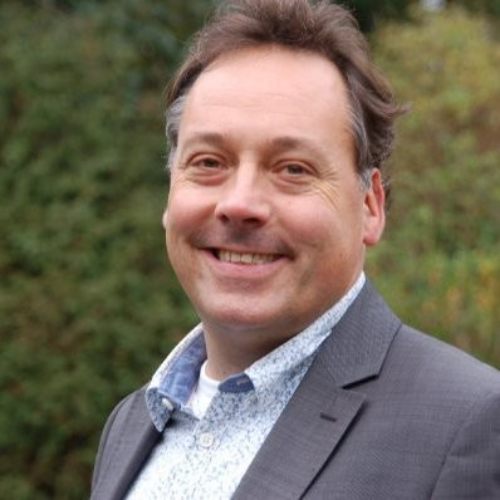 Mark Roelands
TNO
Jaap introduced Ruben Demets from Ghent University first, and Demets addressed the complexity of thermoplastics based on their composition and properties. Characterization of the various plastics is important to further rationalize re-processing towards specific applications, he argued.
In the next presentation by Jan Kolijn (Tusti) it was made clear that all players active in a value chain play a part in the circle to decide what type of recycled quality is needed and produced. He introduced experiences from the Prolifex project, where such a collaboration resulted in reaching promising results.
Mark Roelands (TNO) explained that dissolution technology – the technique to use specific solvents to solve and separate specific polymers from a (mixed) plastics stream – has a bright future ahead for various types of plastics. He noted that already quite some industrial activity is present in this field, where this technology has a lot of added value for mechanical recycling of plastics.
Extrusion has always been the preferred process to make both virgin as well as recycled granulated plastics. More added value can be reached by using new stripping or degassing steps in the melting phase of various types of plastics, as was explained by Jan Bruys (KraussMaffei). Cascade processing, a "train" of various and successive processes, including extrusion, is being developed for more processing routes and will be part of the future of recycled plastics, according to Bruys.
The discussion about these key examples of mechanical recycling show that the knowledge is already there. However, the challenges lie in joining forces in order to change old habits and revalue what we expect from recycled plastics.
Status and developments in Extended Producer Responsibility (EPR) systems
Extended Producer Responsibility (EPR) systems play an essential role in meeting today's recycling targets. They will play an even more important and central role in a fully circular plastics economy.
The dedicated session led by Graham Houlder (CEFLEX) discussed the way EPR can make this role reality. EPR is an enabling tool through which producers (both brand owners and retailers) can fulfill their individual legal responsibility for the end-of-life management of their used products/packaging. This includes financial and – usually – operational responsibility for the collection, sorting and treating of these products/packaging when they reach the end of their life and enter the waste stream.
Speakers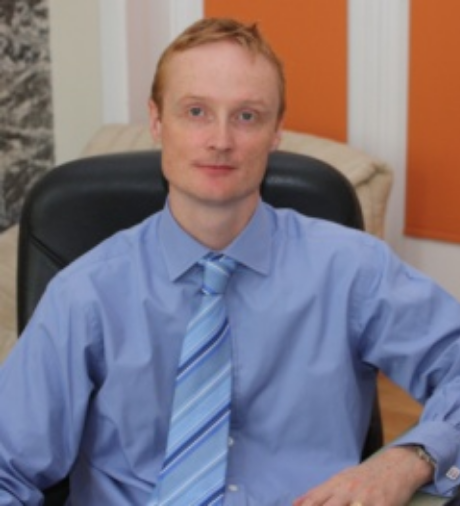 Mike Jefferson
CEFLEX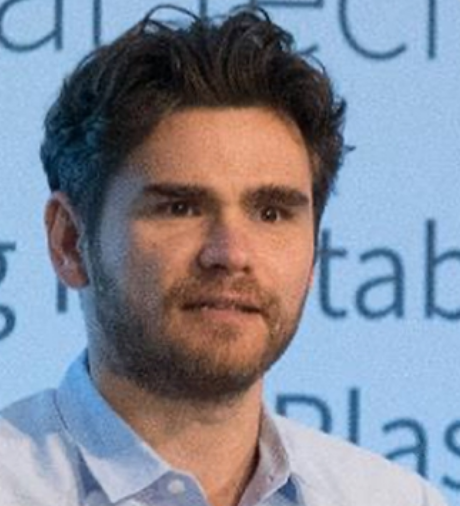 Feliks Bezati
Mars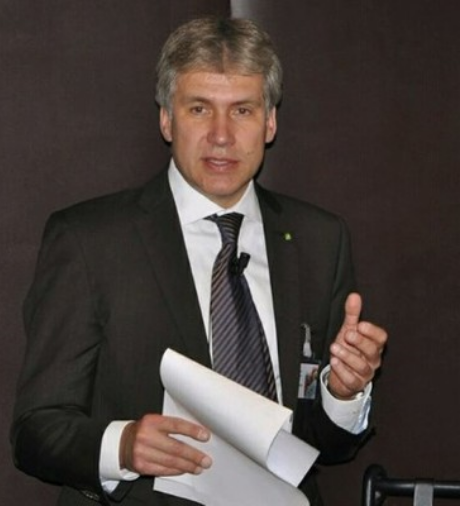 Joachim Quoden
EXPRA
EPR systems are already in place in most European countries, but with a lot of differences in how they have been implemented nationally. Speakers Joachim Quoden (EXPRA), Mike Jefferson (CEFLEX), and Feliks Bezati (Mars) discussed the ways EPR systems will need to develop in the future to operate effectively in a circular economy.
The CEFLEX EPR Criteria for Circularity for each of the four areas (operational, financial, communication, governance) were presented and a discussion followed exploring how EPR systems will need to evolve to drive improved collection, sorting and recycling levels and infrastructure, and to ensure that these new systems are financially sustainable and can be used to encourage more circular packaging design through tools like eco-modulation.
Feliks Bezati presented that while brand owners have full control over the design of products, they currently have little influence on which types of packaging are collected for recycling in a country despite paying EPR fees on all packaging materials. He singled out including flexible packaging, a very important packaging format for Mars, which is still not collected and recycled widely in many European countries. Bezati emphasized that brand owners like Mars, are fully supportive of well managed EPR systems and that they are willing to increase their EPR contributions provided these are used to support returning those packaging formats like flexible packaging.
The main conclusion from the session was that EPR systems will play a vital and important coordinating role in the emerging circular economy for plastic packaging materials. To make this happen, important structural changes will be needed and, most importantly, these changes will need the support of the whole value chain to be realized in time for plastic packaging to be increasingly circular by 2025.
This was the fourth conference day of the Circular Plastics Conference 2021. If you are registered you get access to presentations and recordings on the Networkapp platform. The next and final parallel sessions take place on April 29. In addition, the final keynote session takes place on May 20. Contribute to changing the system, join us and share your knowledge and expertise!
Concerted action to tackle plastic waste and ensure its recycling
The Circular Plastics Initiative aims to make plastics fully circular. To achieve this, it brings together organisations from every phase in the lifecycle of plastics. In its newest Integrated approach towards Recycling of Plastics (InReP) project, waste collectors, sorters & recyclers, chemical industry, end users and knowledge institutions join forces to develop technological solutions that make recycled materials which meet the quality standards of industry.
Plastics are a valuable material with functionalities that serve a sustainable society. They are light-weight, transparent and strong. They protect food from going to waste. They make vehicles lighter, which reduces the amount of CO₂ vehicles emit. And they make products durable. At the downside, plastic litter can be found all around the globe and destructs habitats, while the production relies on fossil resources and contributes to greenhouse gas emissions. This calls for concerted action to tackle plastic waste and ensure its recycling.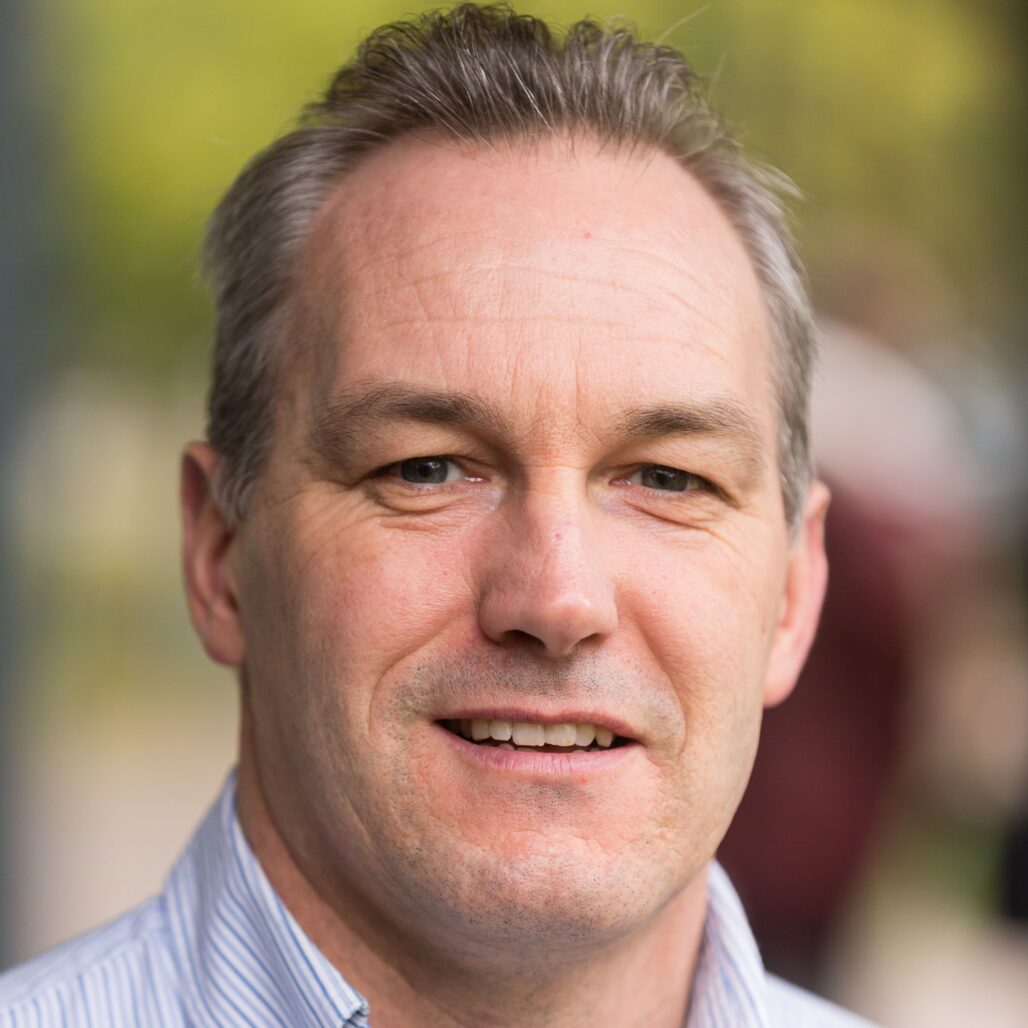 "By working in an integrated approach, we develop value added and meaningful innovations that contribute to the whole system of plastics recycling."

Ronald Korstanje, Program Director of the Circular Plastics Initiative
Most food packaging cannot be recycled to food packaging
There are many different types of plastic that need to be sorted by type to guarantee high quality recycled materials. The situation now is that most of the plastic waste gets incinerated. The part that does get recycled often does not allow high-quality reuse. For example, only PET plastics from bottles can now be recycled again to PET bottles for food packaging. Other packaging plastics and packaging types are not suited to be recycled to food packaging.
To ensure proper recycling we need to develop new and environmentally friendly sorting and recycling technologies. When the recycling process is taken into account in the design phase of plastic packaging and products, the collection, sorting and recycling processes that follow can be adjusted accordingly. This will allow for plastic waste to be made into high quality recycled materials and be reused in production processes.
Boost for the availability of high-quality recycled materials
The InReP project focuses on the two dominating polymer types – polyolefins (PE/PP) and PET. By developing various technologies and progressing the processes from sorting to recycling of plastics, InReP will boost the availability of high-quality recycled materials which fits the industrial needs.
Contact Klaartje Rietkerken for more information.
At the Circular Plastics Initiative (CPI), we work towards a fully circular value chain, from production and use via collecting and sorting towards re-use and recycling. Our researchers are important part of CPI, which is why we would like to introduce them to you. Click on the researcher's photo to read more about the researcher in question.
Juraj Petrík, whose research topic is focused on the circularity of plastics and life cycle assessment (LCA), Liron Zada, who recently started as a Postdoctoral Researcher and researches plastic sorting with Raman spectroscopy for recycling, and Hamid Gilvari who is working at the Delft University of Technology as a Postdoctoral Researcher on used plastic gasification.
My name is Hamid Gilvari and I was born in 1987 in Iran. I am working at the Delft University of Technology as a Postdoctoral Researcher which is part of the first project within the Circular Plastics Initiative titled Towards improved circularity of polyolefin-based packaging. My research subject is Used plastic gasification to establish a circular economy for polyolefin plastics.
Large-scale used plastic management
In the coming year, I hope that we can make good progress in this project considering the current situation that imposed many limitations for us to work. I am looking forward to collaborating with other project partners and develop new ideas that can be soon applied in large-scale plastic waste management.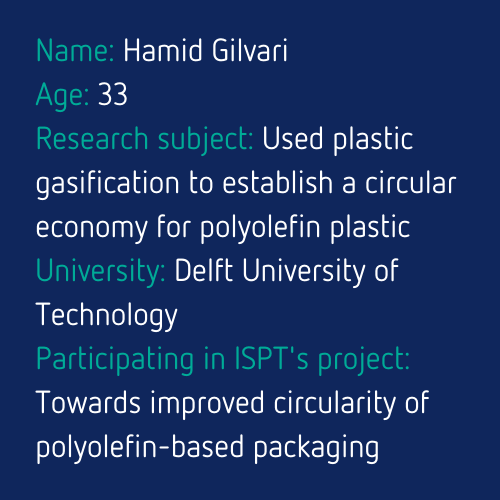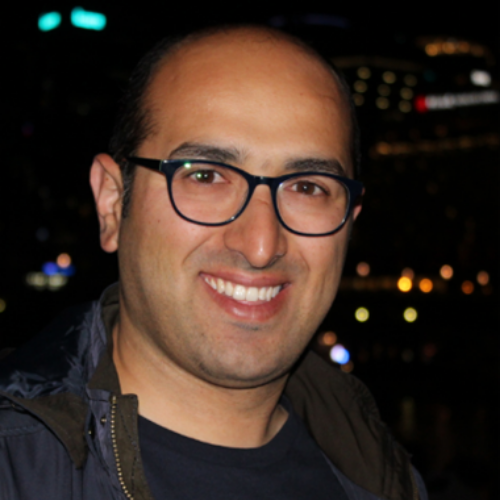 In the first phase of this project, different types of recycled polyolefin plastic will be characterized via small-scale experiments regarding their decomposition behavior under well-controlled heating conditions. In a second phase, gasification tests will be performed on the unique pilot-scale steam-blown bubbling fluidized bed gasifier to investigate the impact of different process parameters on the material conversion and product component yields of the different recycled plastic types.
Novel ideas and solutions for existing problems
In my childhood, I always heard about the dark side of using plastics and the effect of waste plastics on our environment, which creates many problems not only for human beings but also for other species living on this planet. In my opinion, we need to take responsibility for our impact on the environment. This view has always forced me to think about the ways to contribute to the research and development of novel ideas and solutions to address our existing problems.
After my Bachelor studies in Chemical Engineering in my own country (Iran), I moved to Finland to pursue my education by following the Master of Science in Chemical and Process Engineering and majoring in Sustainable Process Engineering at the Lappeenranta University of Technology (LUT). In January 2017, I started my PhD at the 3mE faculty of TU Delft, researching "Degradation behavior of biomass pellets during transport and storage". The project aimed to characterize the physicochemical degradation of various types of biomass pellets during handling, transport, and storage from small to large-scale and involved both experimental and simulation work.
"What makes this project unique is the emerging
need for new technologies to manage the huge
amount of plastics that is produced all around the world."
To me, participating in any project that involves chemical processes is pleasant, but what makes this project unique is the emerging need for new technologies to manage the huge amount of plastics that is produced all around the world. I would like to thank Professor Wiebren de Jong for his trust in me and for allowing me to work in his group. This is an excellent opportunity for me to contribute to the research towards a circular economy. Moreover, the equipped laboratory at TU Delft makes it possible to have ambitious goals.
In my opinion, the Circular Plastics Initiative is an advantageous platform for gathering experts from academia and industries to collaborate towards a CO2-neutral circular economy. I see people are working hard here to reach their goals. That is fantastic.
Developing technologies in sorting, mechanical recycling and chemical recycling that make high quality recycled plastics available for the two dominating types of polymer as feedstock: polyolefins (PE/PP) and PET.
Our integrated approach in the recycling of plastics will result in systemic and technological solutions for sorting & washing of plastic waste, mechanical and chemical recycling and upcycling of polyolefins (PE & PP) and polyesters.
Plastics significantly contribute to a sustainable society through its functionalities: i.e. plastic packagings are light-weight, transparent, strong and offer a barrier against contamination. However, the downsides of our current plastic usage (leakage of plastics, greenhouse gas emissions, climate change and habitat destruction) ask for change. A circular plastic value chain is the solution, but to achieve this the quality of sorted products as input to recycling processes needs to improve.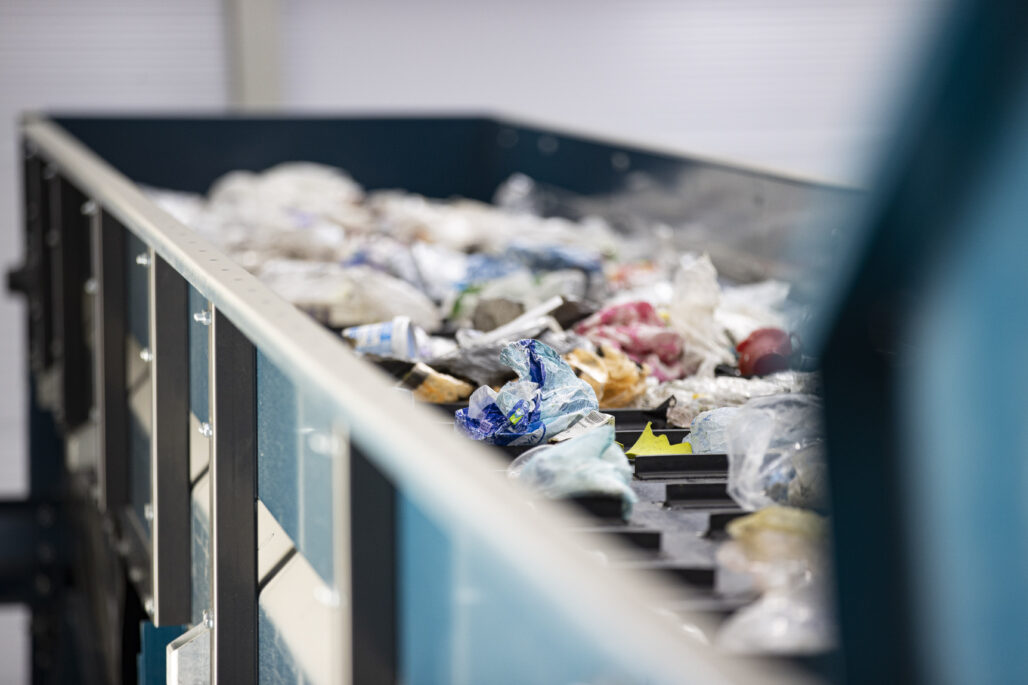 In InReP we work together to make plastics circular! For all stakeholders to co-operate we need a common shared understanding of what the plastic challenge entails. We need to understand what our role is in this challenge and what can and cannot be achieved with conventional and new technologies. But these technologies are limited and often collide with invested interests. Moreover, in most cases recycled plastics do not meet all the requirements of the industry. This leads to the conclusion that we need new, preferably cheap and environmentally friendly, sorting and recycling technologies.
InReP's ambition: technology for high quality recycled plastics
In 2030 the availability of high quality and fit-for-purpose recycled plastics will have significantly increased by implementation of InReP's main result: the development of technologies in sorting, mechanical recycling and chemical recycling that make high quality recycled plastics available for the two dominating polymer types: polyolefins (PE/PP) and PET.
Results
Our integrated approach in the recycling of plastics will result in systemic (R1) and technological solutions for sorting & washing of plastic waste (R2), mechanical (R3) and chemical recycling (R4, R6) and upcycling (R5, R7) of polyolefins (PE & PP) and polyesters (PET). The obtained knowledge on the production of high-quality recycled plastics can easily be transferred to the recycling of other plastic waste streams.

Furthermore, InReP aims to progress several processes (optimized sorting and washing, mechanical recycling of PP/PE, glycolysis of PET, naphtha from PP/PE and preparation of valuable monomers from PP/PET) to prototype and/or improved performance at existing pilot facilities. InReP will boost the attractiveness of recycling, contribute to the circular transition (technical, social, economic), increase the competitiveness of companies involved within the consortium, and encourage academic research and education within this field. The results from InReP create immediate impact, which can be multiplied when students, professionals and researchers are informed and can learn from each other. That is why we think it is important to pay a lot of attention to communication and dissemination activities. Among others, the InReP project will set up a learning community.
InReP activities
Preparation of a quantitative model sketching the future plastic system.
Development of a modular, integral sorting and/ or washing process for delivery of fit-for-purpose sorted products.
Adapting chemical recycling (glycolysis) to enable processing of contaminated PET. Development of upcycling technology for PET towards valuable monomers. Optimization of mechanical recycling towards food-grade PE&PP.
Improving chemical recycling (pyrolysis) of polyolefin waste towards food-grade PE&PP.
Development of upcycling technology for polyolefins.
This is a project of the Circular Plastics Initiative, co-founded by ISPT and DPI – The Polymer Research Platform.

Are you a start-up or small and medium-sized company in the energy sector? And are you looking for the financing instrument that best suits your company? After several successful editions, together with New Energy Coalition, the Topsector Energy will organize another Masterclass Finance this year on Thursday April 15.
What are the design challenges in making plastic packaging more recyclable? What steps need to be taken to develop better defined sorting streams? Read more about the third conference day of the Circular Plastics Conference 2021 that highlighted innovative technologies in the field of design for recycling and sorting and characterization.
Once again key players in the field of circular plastics took the stage in two inspiring sessions: Graham Houlder, Project Coordinator & Managing Director at CEFLEX, on the impact of design for recycling, and Martine Brandsma, director of the National Test Centre for Circular Plastics (NTCP) in the Netherlands, about the developments in sorting and characterization. Afterwards participants joined encouraging discussions in virtual meeting rooms.
Impact for each value chain part
Moderator Graham Houlder (CEFLEX) opened the session Design for Recycling by leading the audience through the design challenges in making plastic packaging more recyclable. The importance to start with the end markets in mind was articulated, as this will determine what kind of collection, sort and recycling process needs to be designed.
The first presenter was Clemens Pues from PreZero, a key player in European waste management. Pues explained what the mechanical process – where packaging materials go through – looks like in today's modern collection, sorting and recycling facilities. He emphasized that with better design for recycling the amount of recycled materials could be increased by 20%.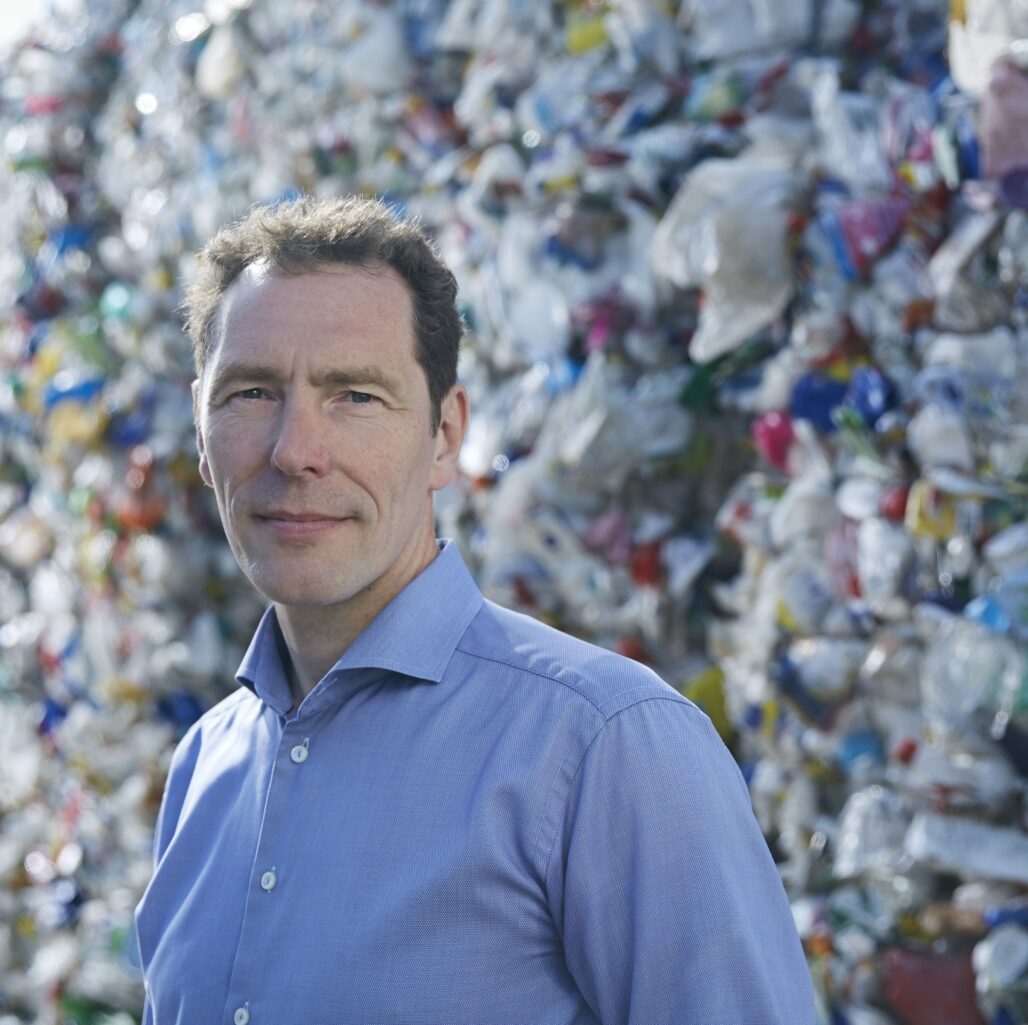 Clemens Pues
PreZero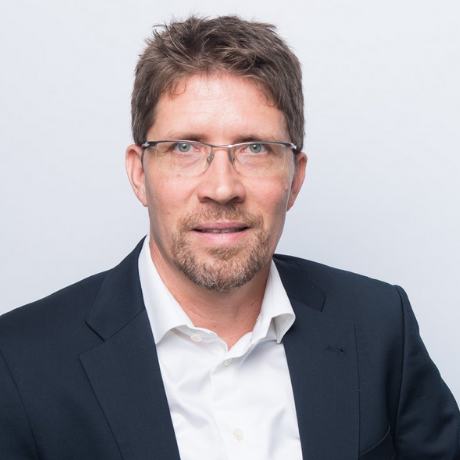 Gerald Rebitzer
Amcor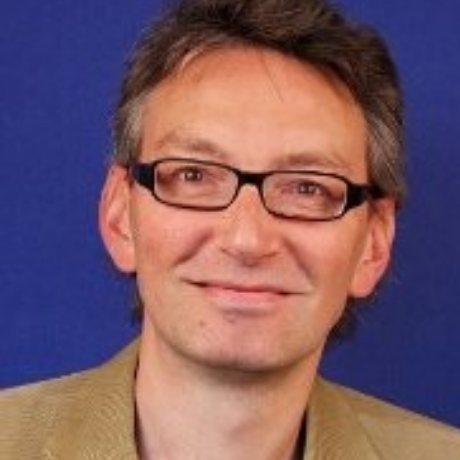 Toon van Harmelen
TNO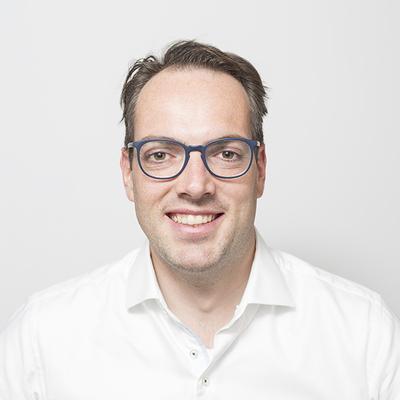 Thor Tummers
Unilever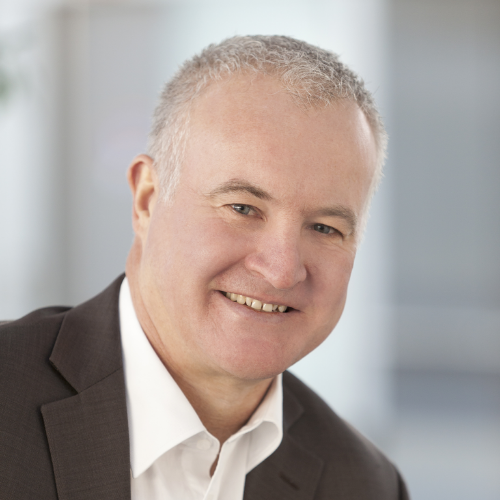 Graham Houlder
CEFLEX
However, to realize the changes needed for brand owners to deliver on their stretching voluntary commitments, collaboration with the whole value chain is essential, argued Thor Tummers (Unilever). Unilever's goal, to reduce their virgin plastic packaging by 50% by 2025 and use recycled content instead, is fully focused on collaboration. And collaboration is key, which was also illustrated by Gerald Rebitzer from Amcor, Europe's largest converter of flexible packaging. He showed that guidelines – such as the CEFLEX D4ACE – are critical in realizing a common understanding on issues such as the importance of mono-material flexible packaging to increase recycling, and how they drive innovations.
Toon van Harmelen (TNO) concluded the session and presented on the environmental impact and how the various design elements impact the life cycle assessment (LCA). A lively panel discussion followed on why currently not more materials are being recycled, and, among others, the possibility of a rPP film.
Developments in Sorting and Characterization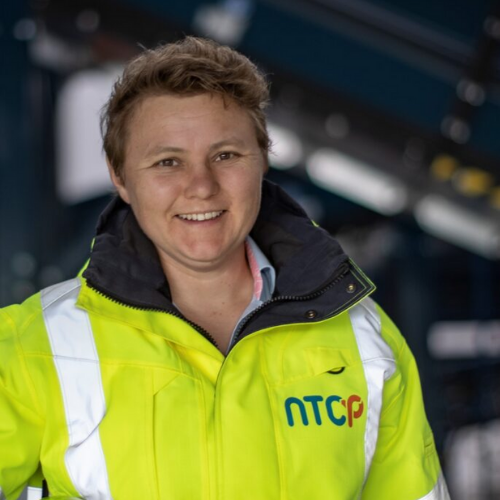 Martine Brandsma
NTCP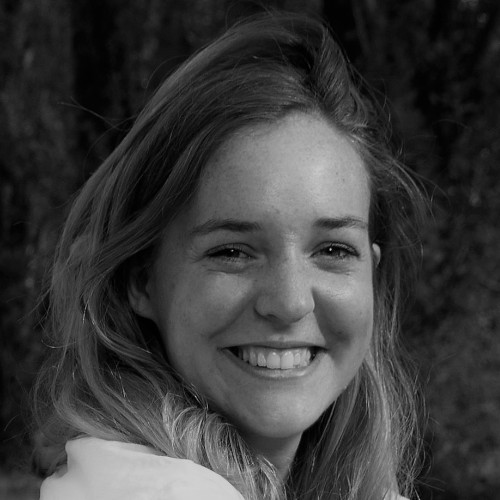 Marjorie Darcet
Lixo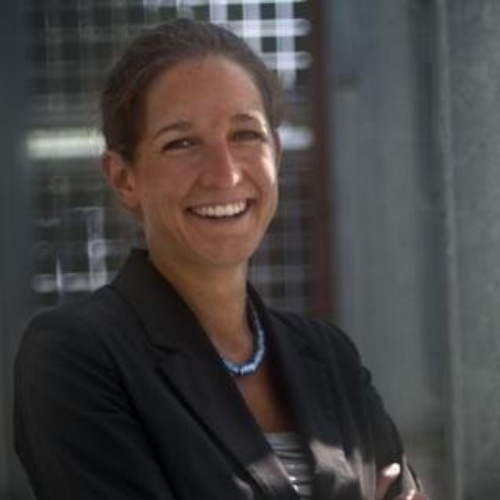 Lucy van Keulen
Umincorp
This session, led by Martine Brandsma (NTCP), elaborated on new developments in sorting and characterization. It was kicked off with an introduction of the current status of sorting and characterization lines for plastics by Martin Bender from HTP Engineering and the need for more advanced technologies by Dr. Ulphard Thoden van Velzen (Wageningen University & Research). This was followed by three impressive technology pitches:
Gian de Belder (Procter&Gamble) presented the watermarking project HolyGrail 2.0, which uses digital watermarks for smart packaging recycling in the EU.
Lucy van Keulen (Umincorp) provided insight into the Magnetic Density Separation technology. This particular technology uses ferromagnetic fluid and engineered magnets to recover post-consumer mixed plastics at higher yields and polymer purities than existing sorting technologies.
Marjorie Darcet (Lixo) introduced Lixo's AI supported data platform for waste characterization. Their algorithms analyzes waste flows in real time. As a result, Lixo addresses the waste characterization needs of all players along the value chain.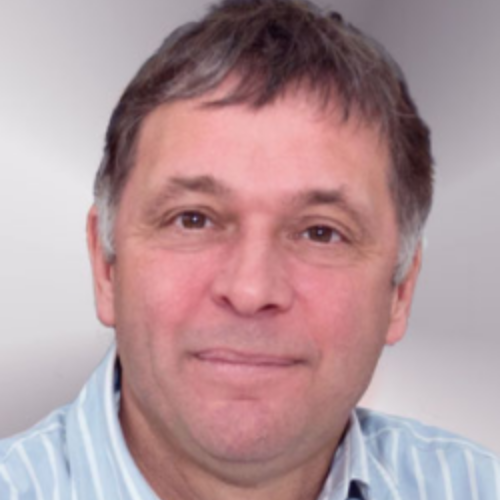 Martin Bender
HTP Engineering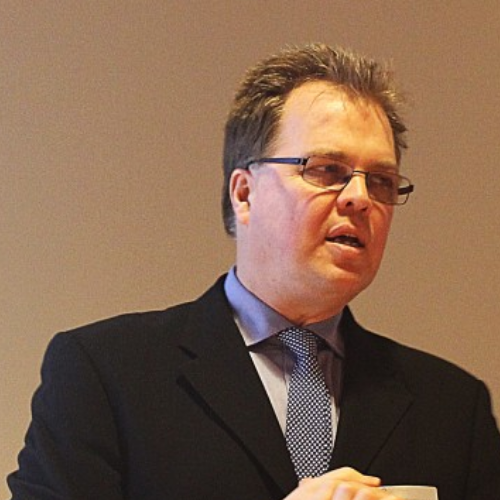 Ulphard Thoden van Velzen
Wageningen University & Research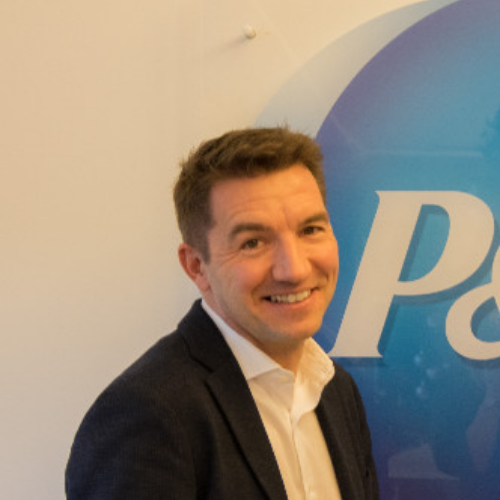 Gian de Belder
Proctor&Gamble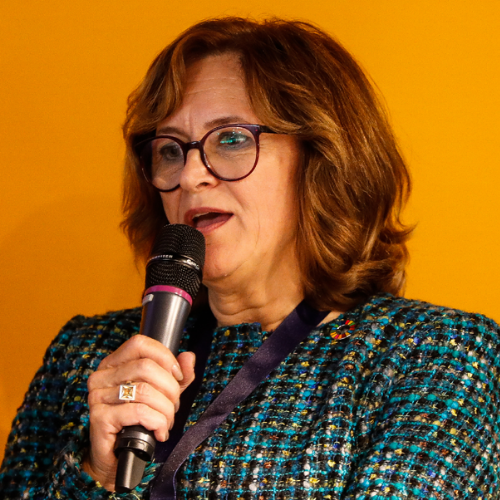 Dana Mosora
CEFLEX
A panel discussion provided the opportunity to ask questions to the presenters, but also to discuss the next steps of improving the sorting and characterization process. The 60+ participants eagerly contributed to the discussion. The consensus was clear: new characterization techniques, new data tools and the development of radical new processes are complementary and must be combined to create more, faster and more reliable data moving towards higher recycling percentages. This will result in better defined sorting streams, which can be used in better tailored recycling processes.
The session was concluded by Dana Mosora from CEFLEX, addressing the relevance of working from an end market perspective. She also pointed out the need of all parties working together in the whole value chain and Mosora provided feedback on how this is done within CEFLEX.
Don't miss out: upcoming sessions and networking at the Circular Plastics Conference 2021
The next conference day takes place on April 8. Join us for the session Mechanical recycling (including dissolution): food grade focus ahead organized by Jaap den Doelder (TU Eindhoven) or Developing sustainable EPR systems for tomorrow: minimum criteria for circularity organized by Graham Houlder (CEFLEX).
The Circular Plastics Conference 2021 offers a series of online sessions, diving deeper into specific subjects. During the second conference day, there were two parallel sessions that went more into detail about specific aspects that are important in making plastics fully circular. Researchers, regulators as well as key plastic producers took the lead in the sessions. Their main conclusions? The European Union should pick up the ball to implement new regulations. Furthermore, the development and implementation of new technologies still have a long way to go to achieve a fully circular system.
Contaminants determine options for recycling
During the session Thermo chemical depolymerization, the current developments and directions were presented by Kevin van Geem, Full Professor at Ghent University, André Heeres, Professor Biobased Chemistry at Hanze University of Applied Science, Jean- Paul Lange, Principal Research Scientist at Shell, and at last, special guest Walter Kaminsky, the retired professor whose famous research dwells in olefin polymerization and plastic recycling. The session was moderated by Prof. Dr. Sascha Kersten, Full professor Sustainable Process Technology at the Department of Chemical Engineering at the University of Twente.
Speakers session Thermo chemical depolymerization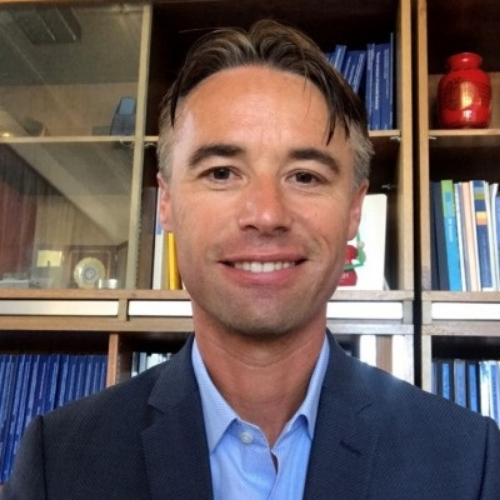 Kevin van Geem
Ghent University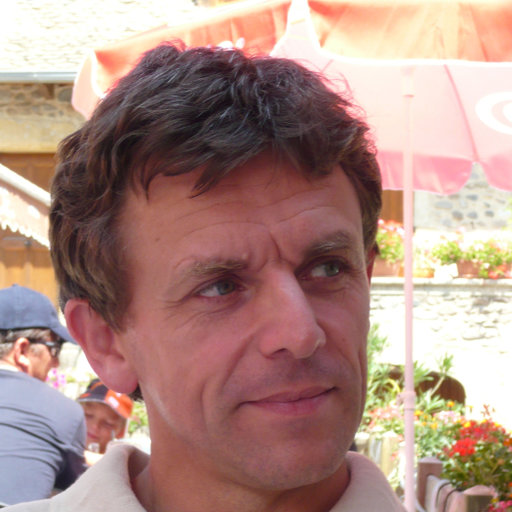 Jean-Paul Lange
Shell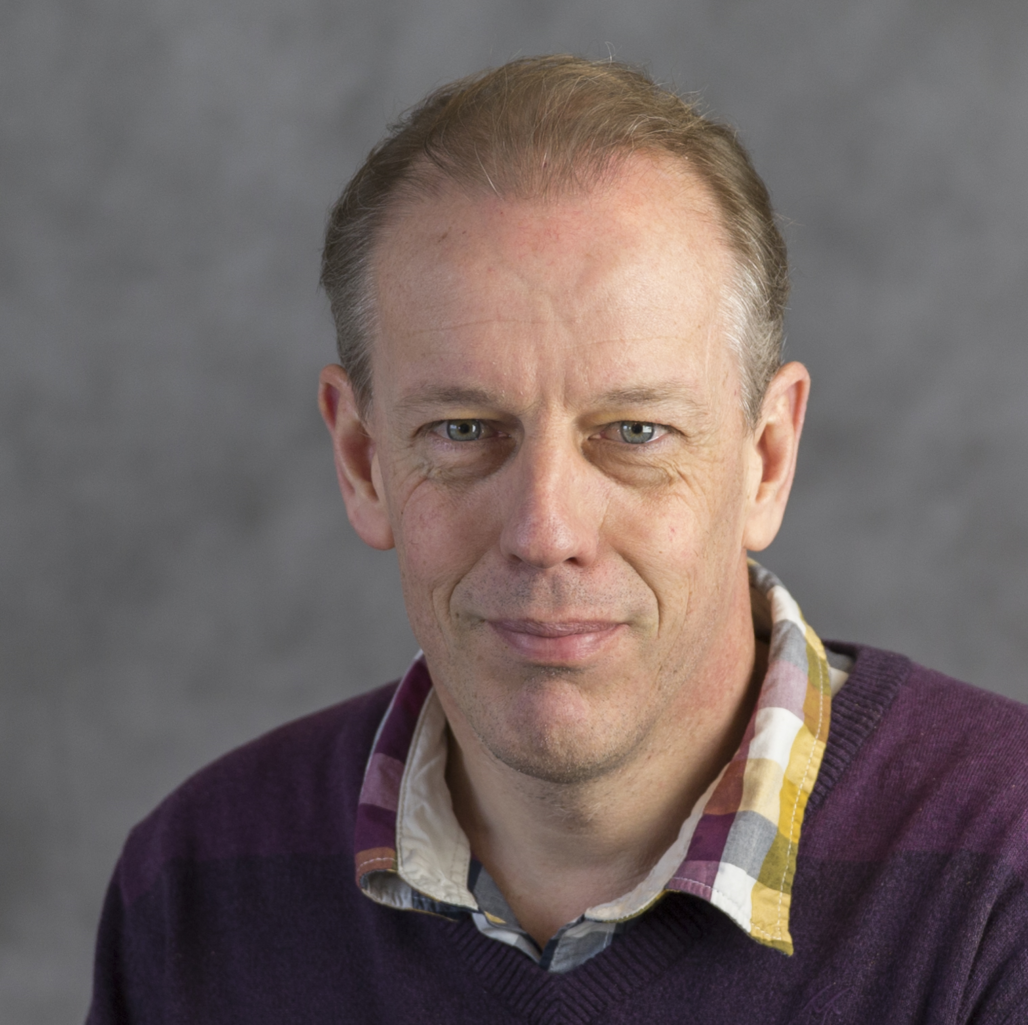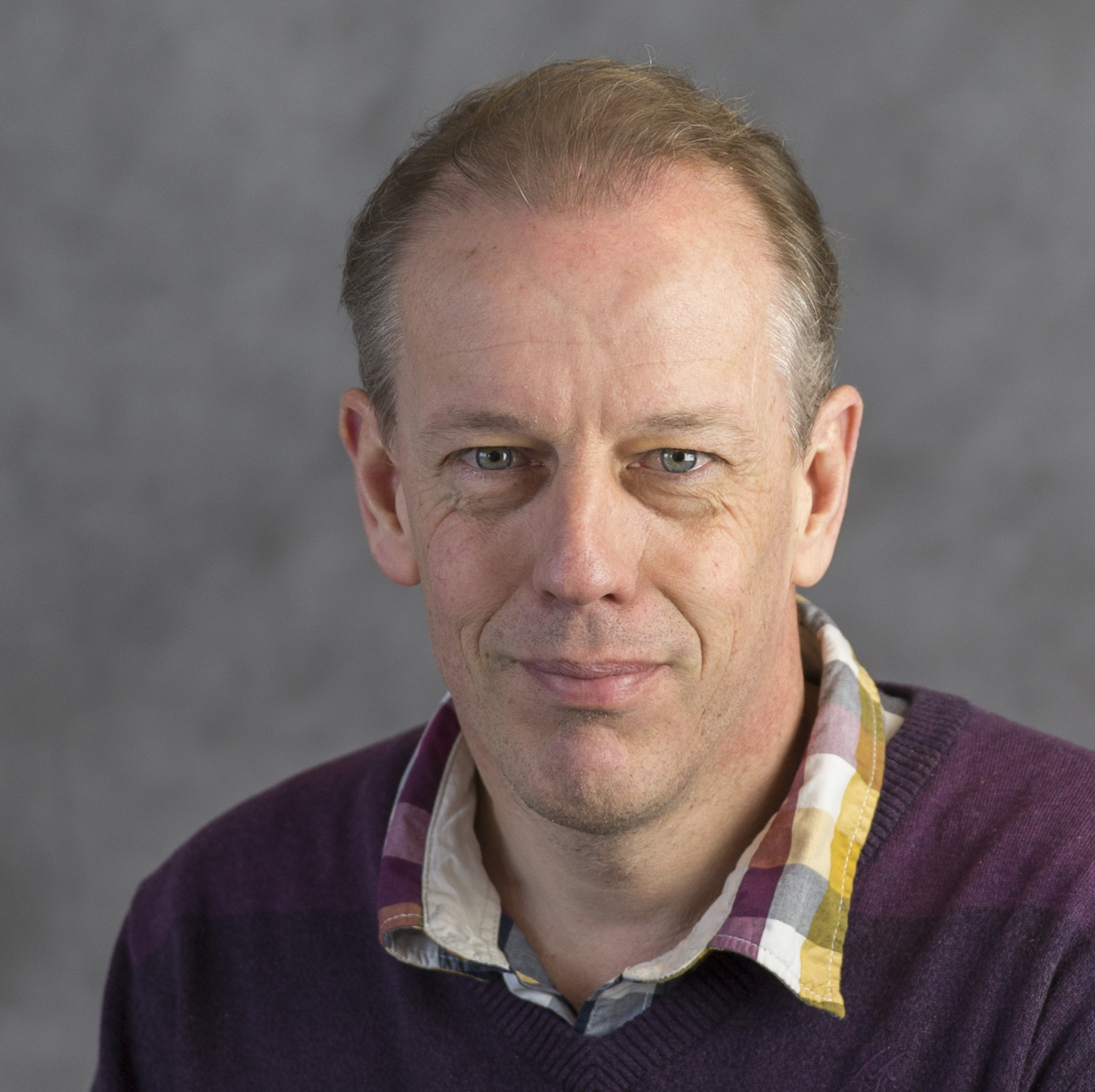 André Heeres
Hanze
During the panel discussion there was a clear consensus among the speakers that contaminants and how they can be dealt with, will determine the options for recycling all types of different plastics. Additional measures are needed in the pre-processing steps (including design). Research is being conducted into new developments in the separation of contaminants in combination with thermochemical processing and (catalytic) upgrading. The general view was that the development and implementation of technologies, like pyrolysis, are necessary. However, much work remains to be done to achieve a fully circular system.
Regulatory needs vs regulator's expectations
In the other session the regulator's perspective on the use and application of recyclates was being connected to regulatory needs in industry. Juan-Manuel Bañez Romera, Sustainability Advocacy Lead at Amcor, lead an active discussion among panel members Silvia Freni Sterrantino, Senior Legal, Regulatory Affairs & Packaging Division Manager at EuPC, Gerard Haagh, Product Manager Food Contact Materials at Triskelion, and Erwin Annys, Head of Unit Support and Enforcement at ECHA. The consensus was that the EU should pick up the ball to ensure a full and harmonized implementation of the regulations. Once Europe adopts effective regulations quickly, the EU can become the frontrunner and most important player in the world when it comes to plastic recycling.
Speakers session Regulatory needs & developments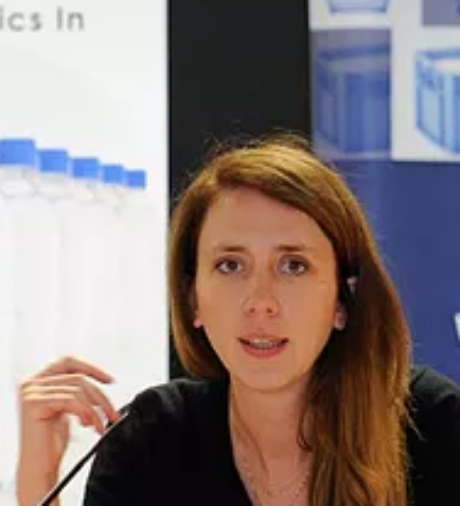 Silvia Freni Sterrantino
EuPC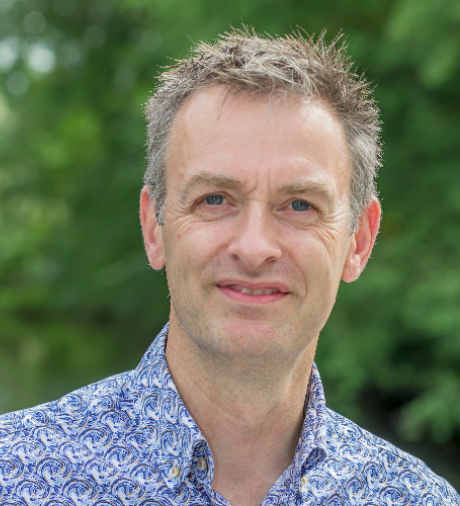 Gerard Haagh
Triskelion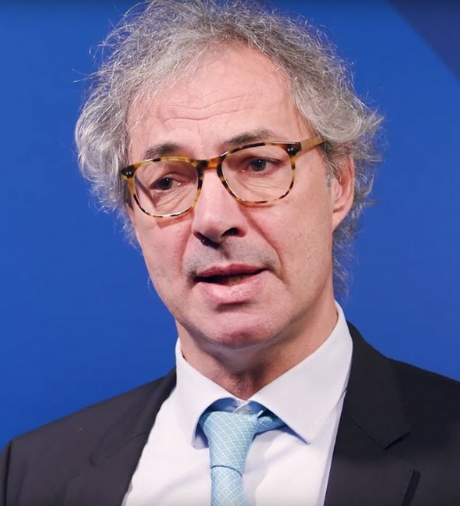 Erwin Annys
ECHA
The Circular Plastics Alliance (CPA) will play an important role in providing input from the industry to the European Commision in how to achieve the 10 million tonnes of recycled content. However, there is still work to do in creating consensus around concepts and definitions key for the full circularity of plastics. Moreover, climate neutrality is the overarching goal, and the recycling of plastics is only a small part of it.
Another key conclusion of this session was that companies are turning to chemical recycling options because regulations for mechanical recycling are complex as every new mechanical recycling process needs to have its own permit. In addition, new EU legislation for the use of recycled content for food contact materials (food packaging) is delayed. This all slows down the development of a new plastic value chain. In this context the input from Dr Annys was clear: creating a circular plastics chain cannot go without creating safe plastics recycling. To reach this, chemical recycling would be the preferred option.
Don't miss out: upcoming sessions and networking at the Circular Plastics Conference 2021
Up until May 20 the Circular Plastics Conference will dive deeper into the different challenges, we face in realizing circularity in plastics, with sessions organized by CEFLEX, PlasticsEurope, TNO and other experts from our community. As the Conference is set in Networkapp, it also offers participants the possibility to network with each other, engage in break-out sessions set up in a virtual network room, visit the digital exhibition and collaborate in formulating the steps forward continuously during the coming months. Join us now!